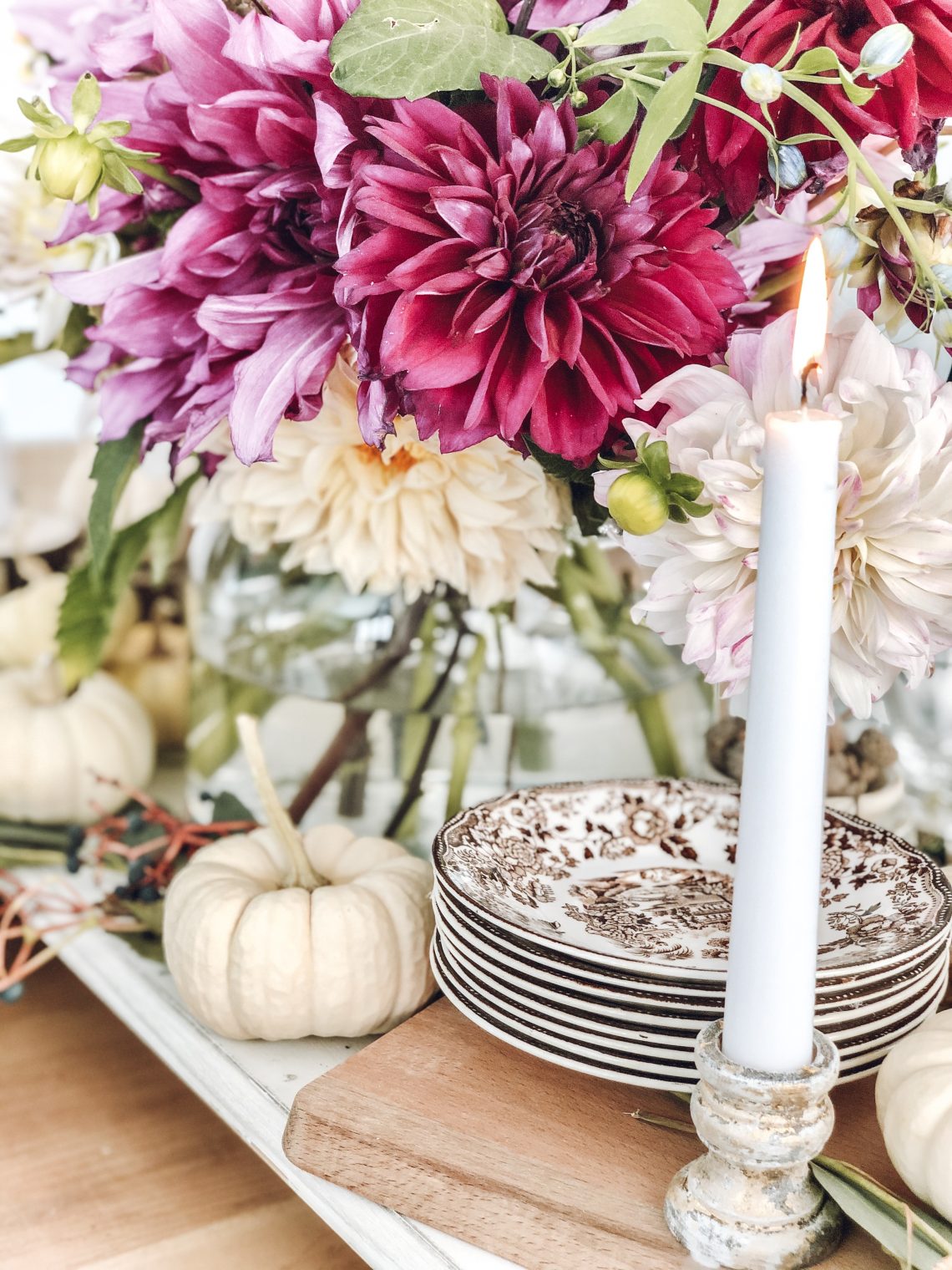 Pulling it together ~ Thanksgiving/Fall Tablescape Ideas
Happy Sunday, friends!! I hope y'all are enjoying this beautiful fall weekend! I had a little free time today, so I decided to do something fun…create two quick fall tablescapes! Before we know it, Thanksgiving is going to be here, and this year I want to be prepared! For me, that means creating a few tablescapes, so I can gather my ideas and know exactly what I need for the big day!
You might remember the tablescape that I created a week or so ago….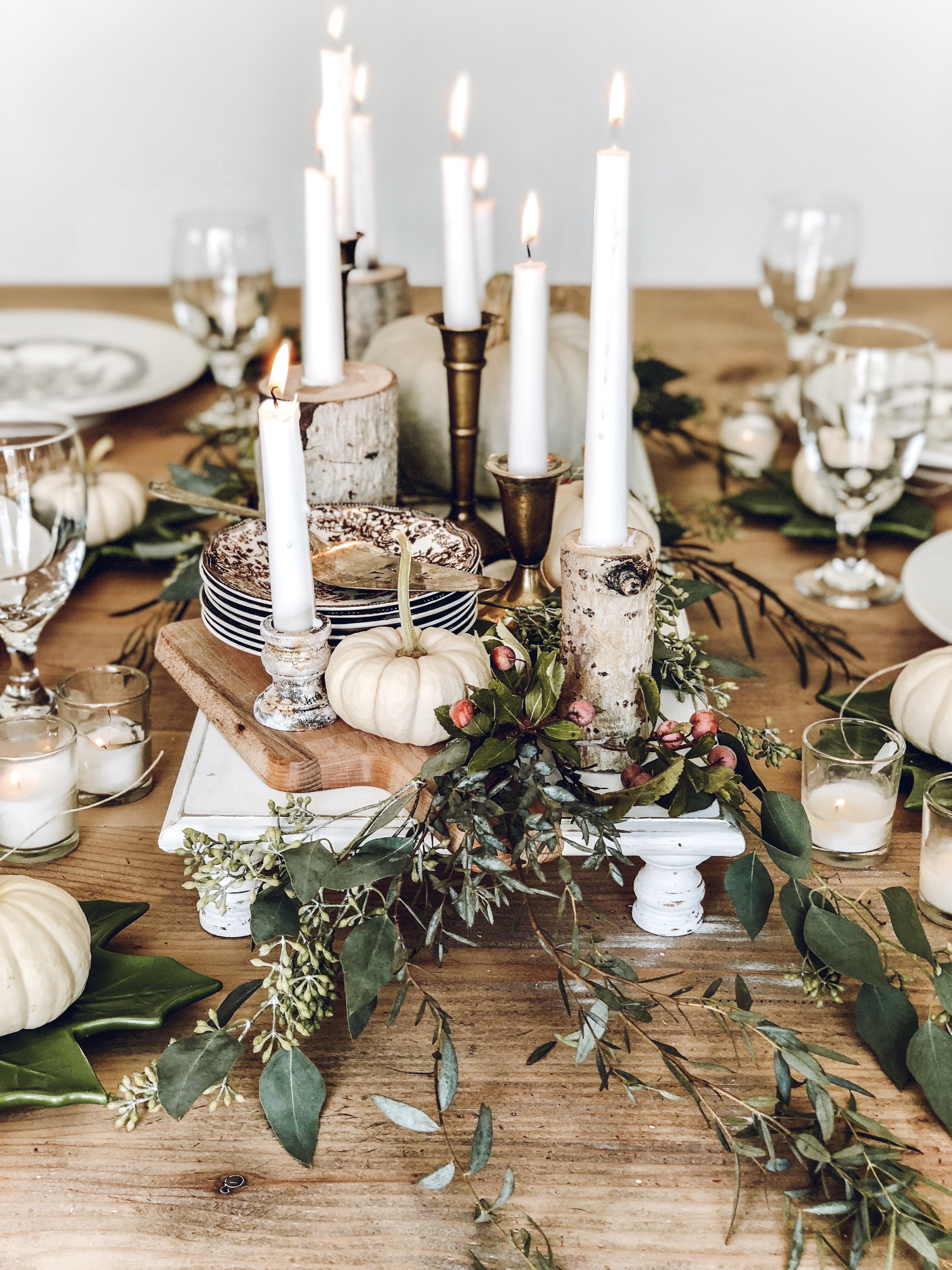 For today's tablescape, I used quite a few of the same elements, but also added/took away a few things.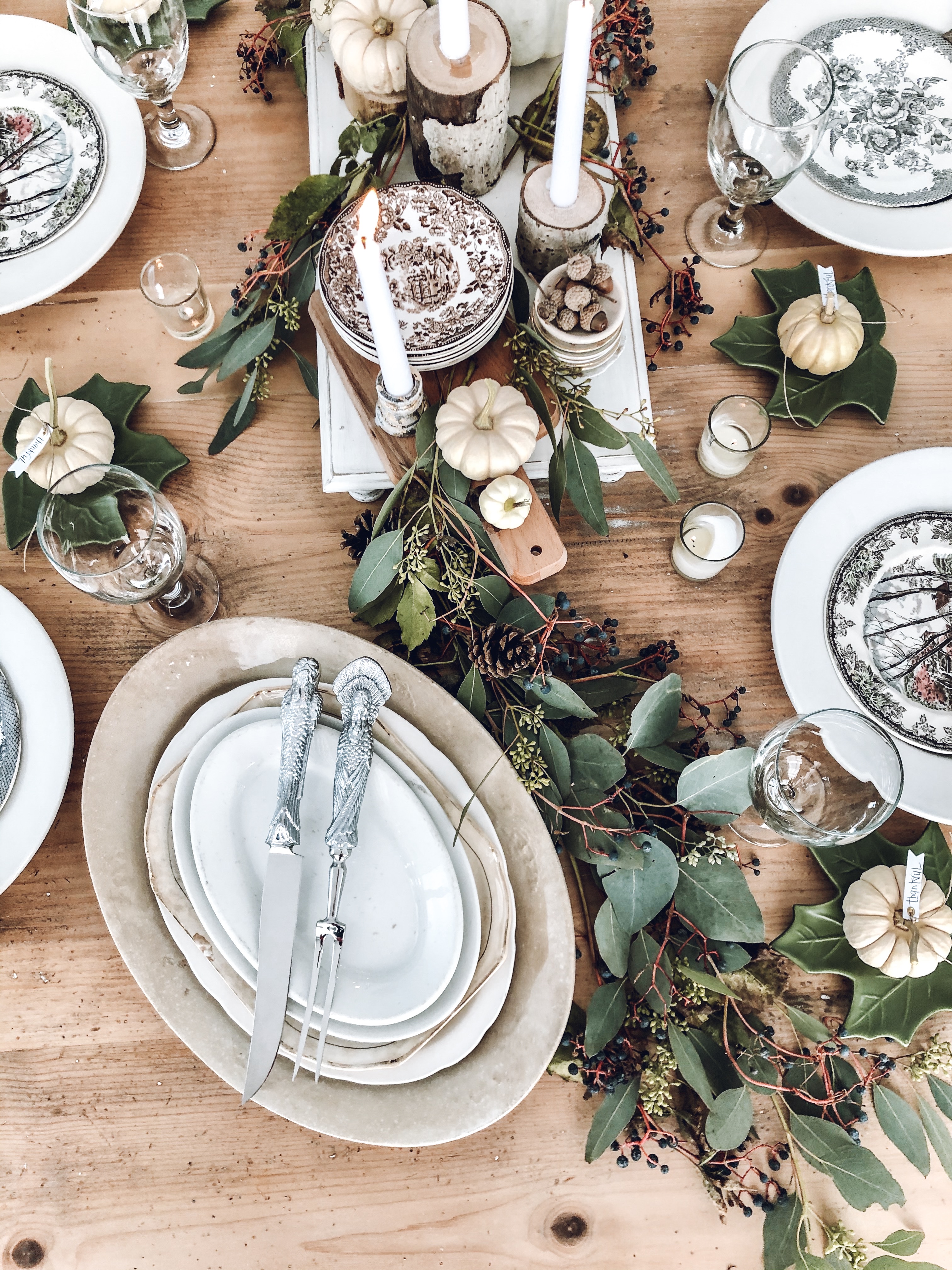 I added this eucalyptus and foraged berry runner down the center of the table. I made it by simply layering eucalyptus and some foraged berries down the center, no wiring required! I also pulled out some ironstone platters that I will possibly use as serving dishes!
Do you want to know something super embarrassing….the last three year I have hosted Thanksgiving at my house, and every year when it comes time to eat, I don't have a proper knife to carve the turkey! Seriously, after the first year, you would have thought I would learn! Not this year though!! I'm going to be prepared!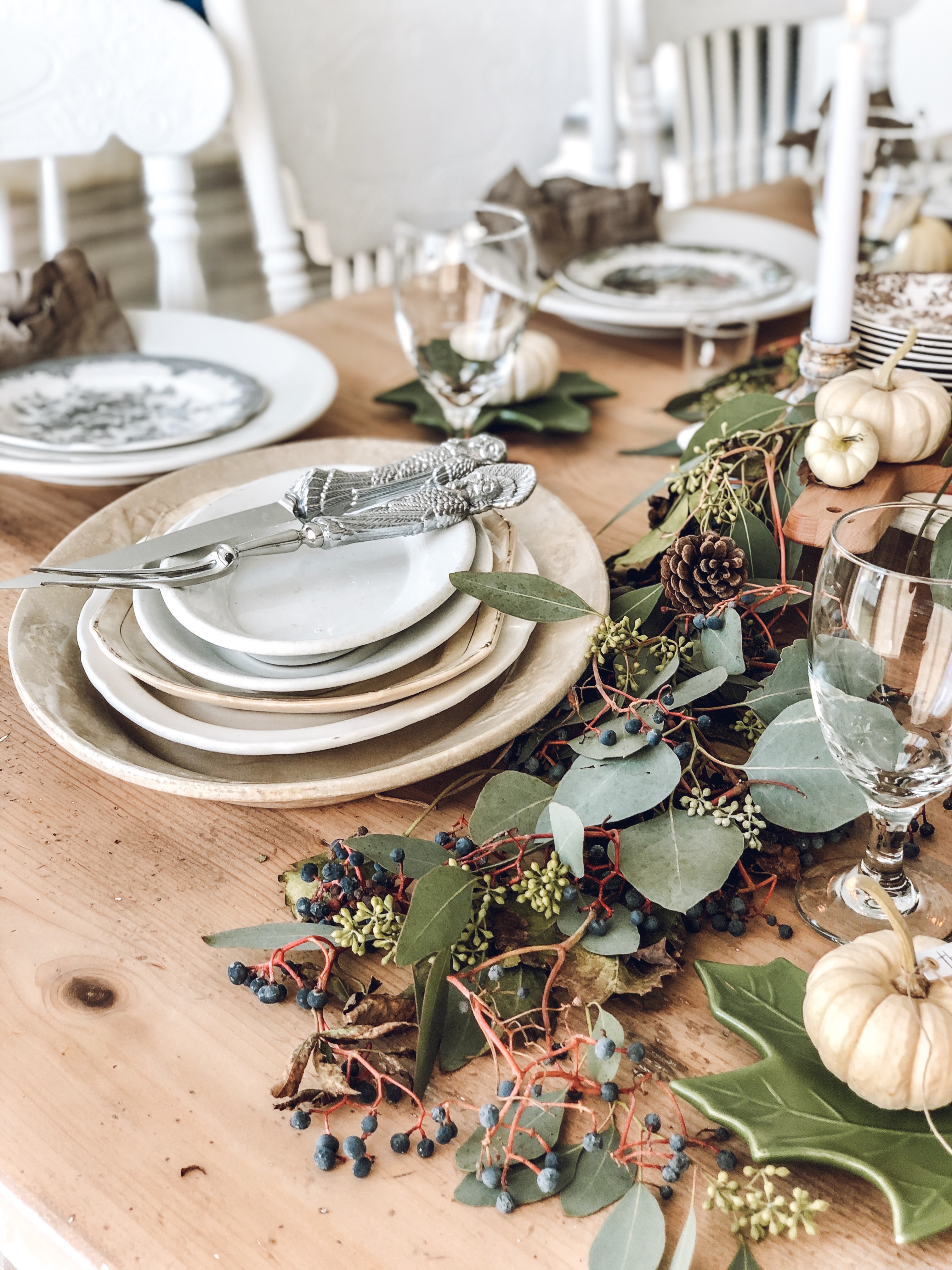 I'm seriously so excited about this turkey carving fork and knife that I received from Arthur Court. They have a so many beautiful holiday pieces! Definitely check out the Arthur Court website, for so many of your holiday hosting needs!
For the next tablescape, I used most of the same elements, but made it a little more elegant, by adding some fresh flowers….
It hit freezing temperatures the night before last, which meant all of the dahlias were going to freeze! So, I cut as many blooms as I could see in the dark, and brought them in.
Wow! I LOVE to create! It was so much fun creating these two tablescapes today! Hope you enjoyed! Be sure to visit Arthur Court to see all of their amazing pieces!
Thank YOU so much for visiting LeCultivateur, and for being so supportive and kind!! So much love to you all!
Happy Sunday!!
~Emily
Check out where I have linked this project…. Blog link list
Please follow and like us: