Creative Thursday ~ pumpkin cupcakes
Happy Thursday, friends! I'm so excited to be joining a few blogging friends, for another Creative Thursday! This month, it's all about desserts!
I decided to make pumpkin cupcakes with cream cheese frosting. They were super easy to make! And, boys love these cupcakes, which is a must, otherwise I'd probably end up eating them all, and that wouldn't be good!
This recipe make about 10-12 cupcakes.
Preheat your oven to 350, line your pans with cupcake liners, make the batter, fill the cupcake liners about 2/3 full of batter.
Bake for approximately 20 minutes.
While the cupcakes are cooling, make your frosting. Frost the cupcakes, and enjoy!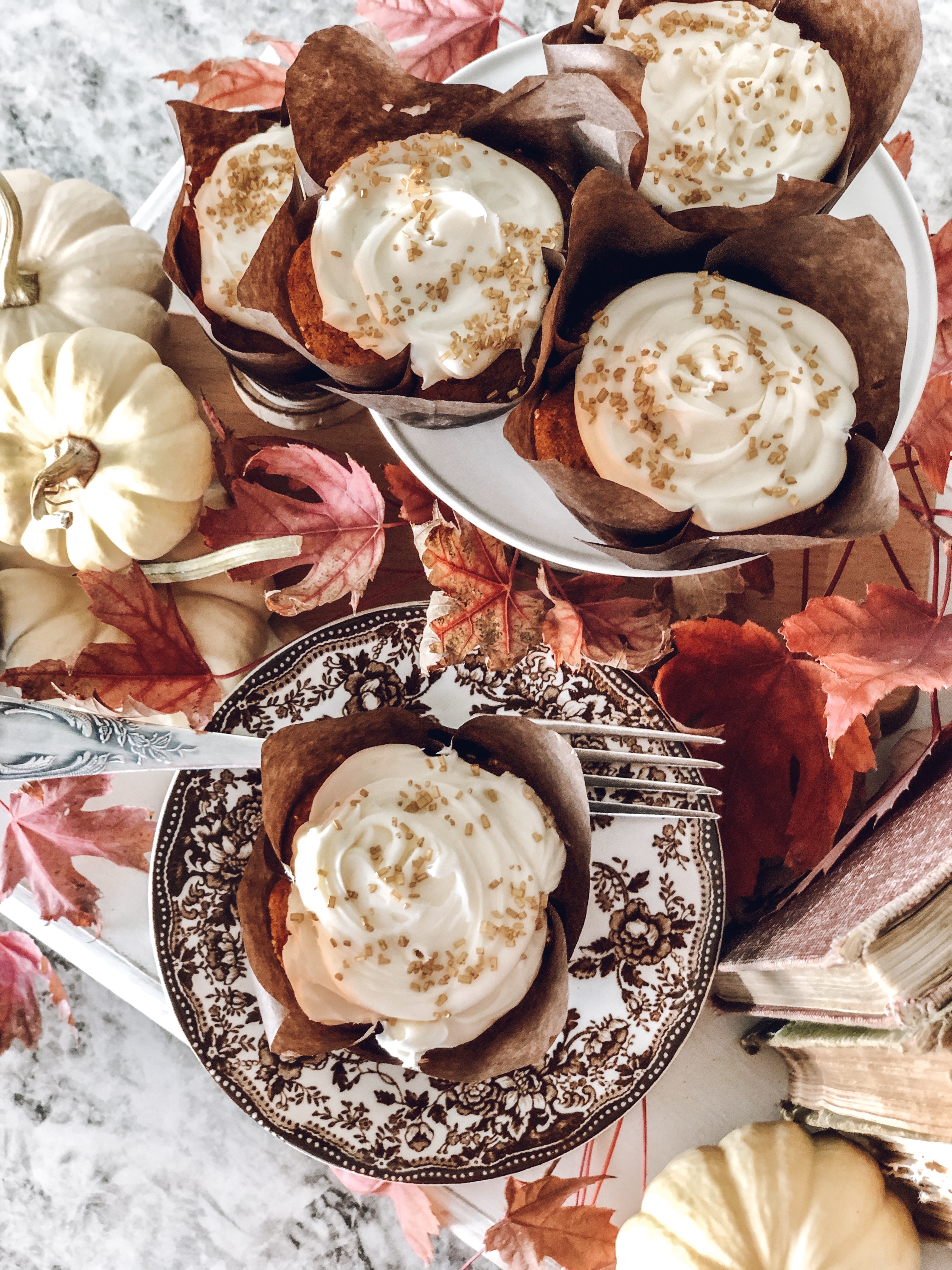 I can't wait to check out what the other girls are sharing today! It's baking season! Let's get baking!!! Simply click on the pictures below for more baking inspiration…
Hope y'all enjoy these recipes!! I can't wait to start baking!!
Thank you so much for visiting my blog, LeCultivateur!
Happy Monday!
~Emily
Check out where I have linked this project…. Blog link list