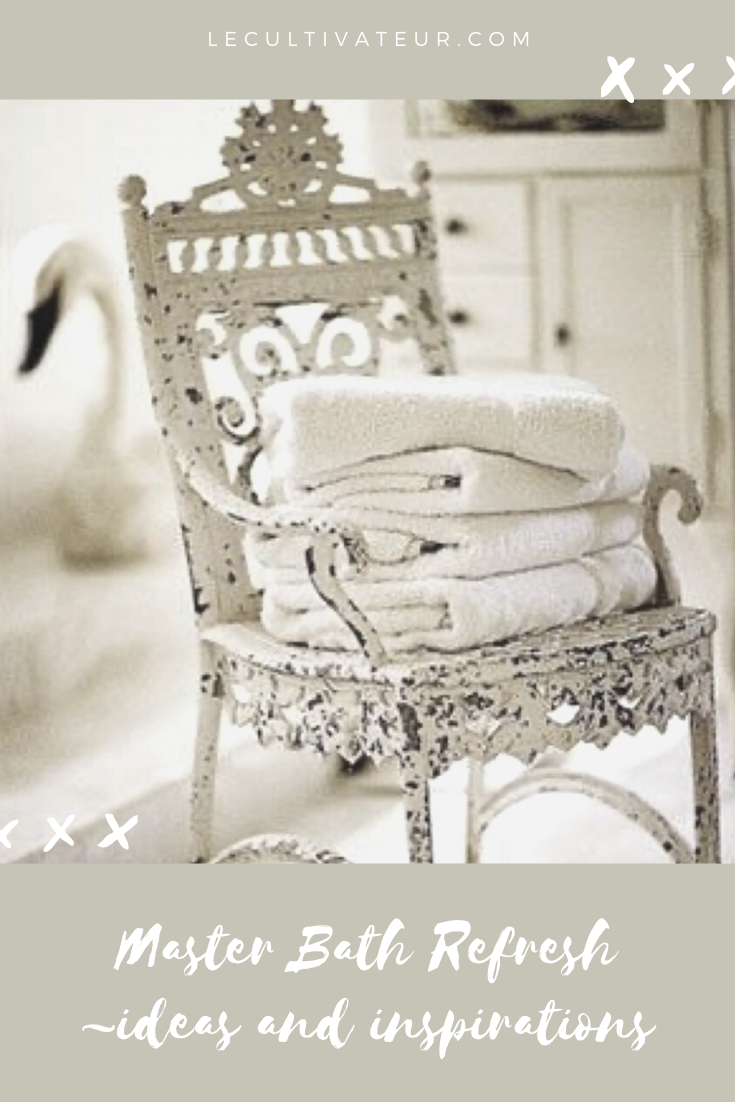 Master Bath Refresh ~ ideas and inspirations
Hi friends!! I hope you are all well! I am struggling with how to start this post. Normally I would say "Happy Thursday!!" and chat about how amazing it is that flower season is finally here, but with all that is going on in the world right now, that just doesn't seem right. I have spent the week educating myself and watching countless stories about racism. I can't believe how naive I have been to it all. I live in Utah, which is a predominantly white populated state. I've been sheltered from these realities. I have always believed that as long as I didn't judge anyone by the color of their skin, then I was doing my part. I have already learned so much this week, and am going to continue to educate myself, as well as my children, on how we can do our part to help stop racism.
Although I have a heavy heart, I decided to post and try to find beauty amongst all of this craziness.
A while back, Tara and I were talking about projects that we wanted to get started. The master bathroom was on both of our lists, so today, we've gathered some ideas and inspiration to share with y'all.
I haven't taken a picture of the master bathroom yet, but I'll be sure to take a "before" picture to show y'all, once I actually start on the project. But just to give you an idea, it's very very builder grade, no charm and no character.
For my plans, I want to create a space that is beautiful and rustic. Here are the pictures that I grabbed from Pinterest for my inspiration…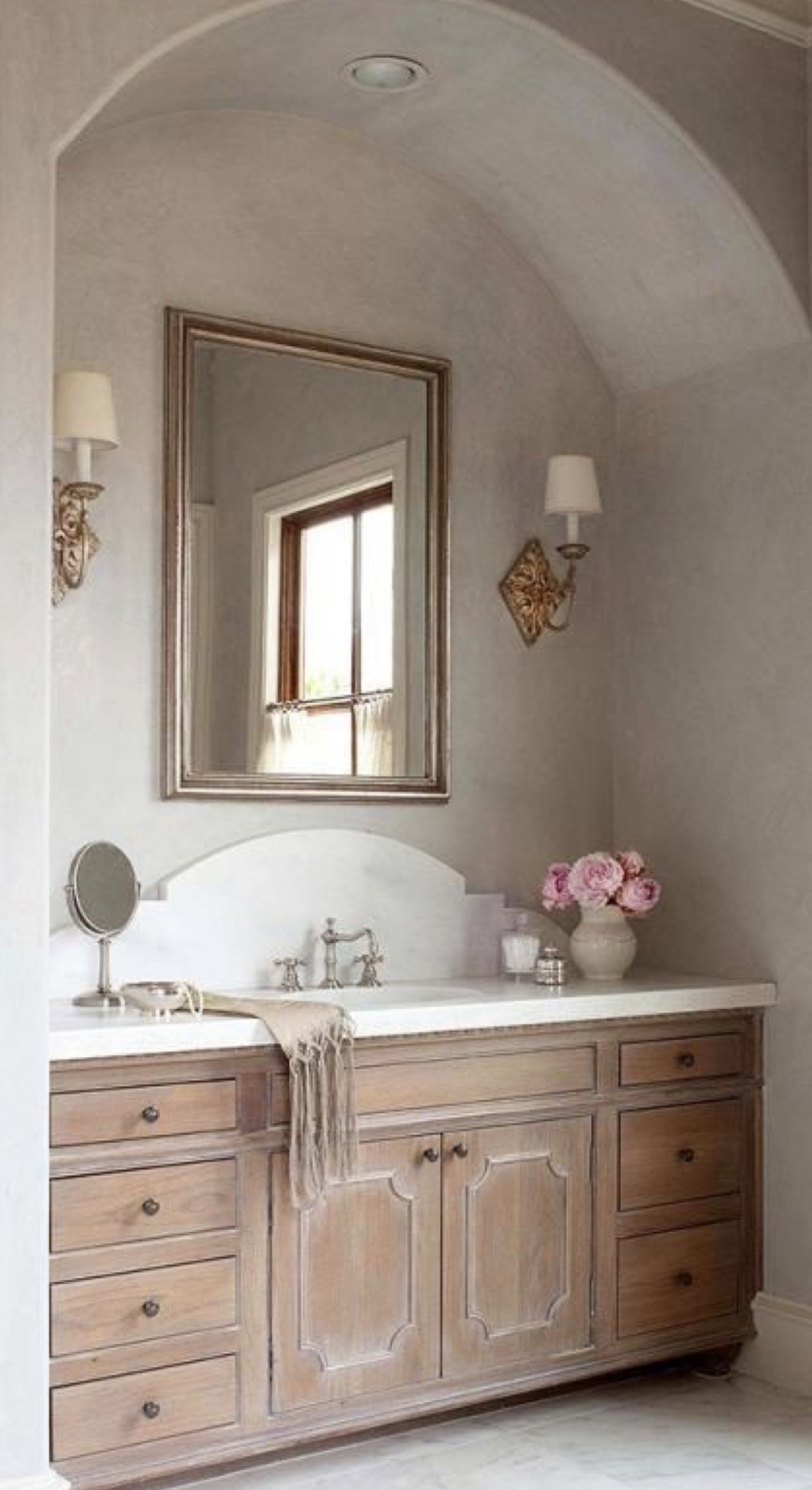 I love this backsplash!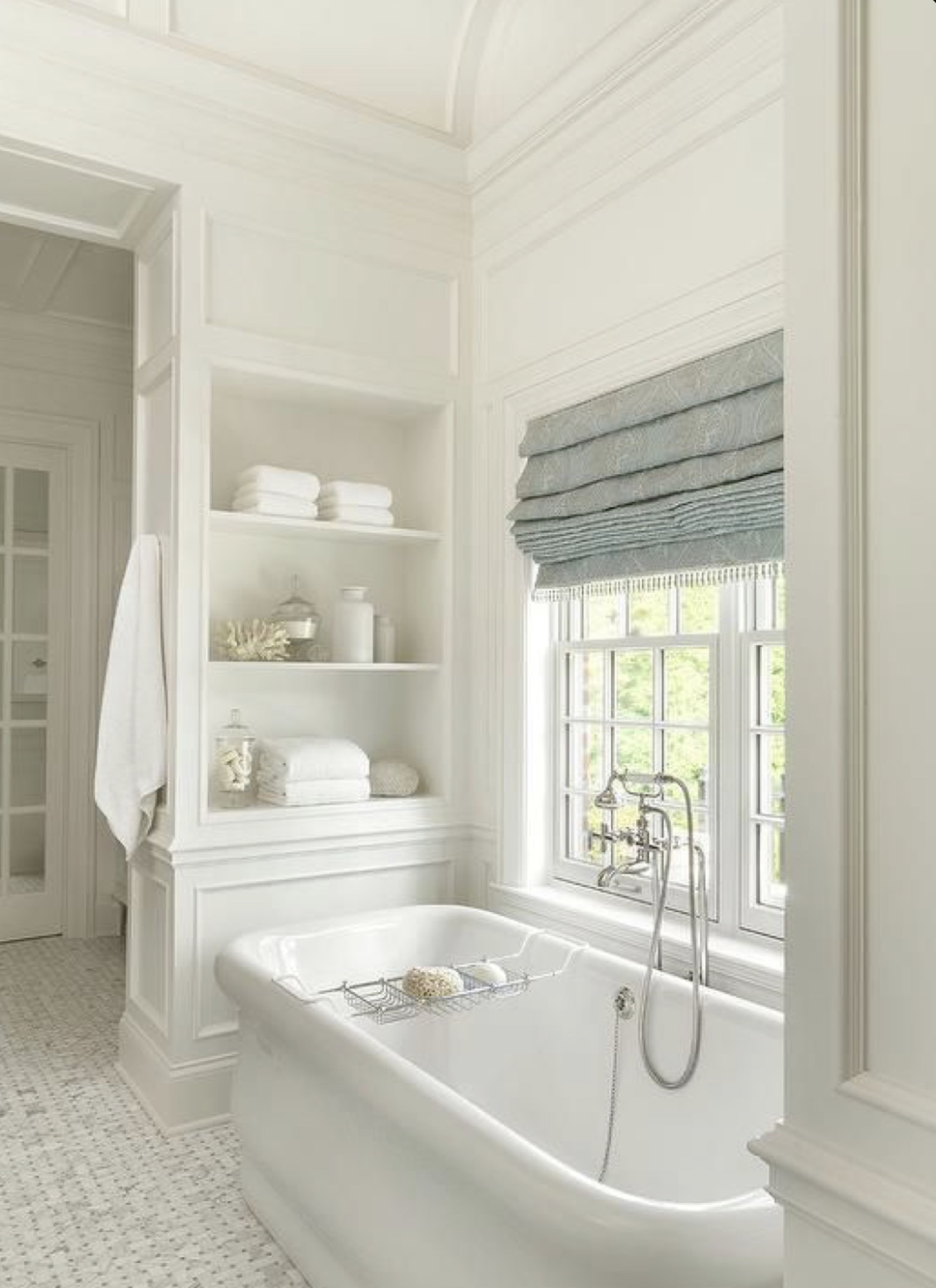 I want to create an arched ceiling above the bathtub like this. My ceilings aren't as high as in this picture, but I think it will still work.
Loving this never ending trim work. Isn't it so lovely how it wraps onto the ceiling?!! Love those simple curtains too!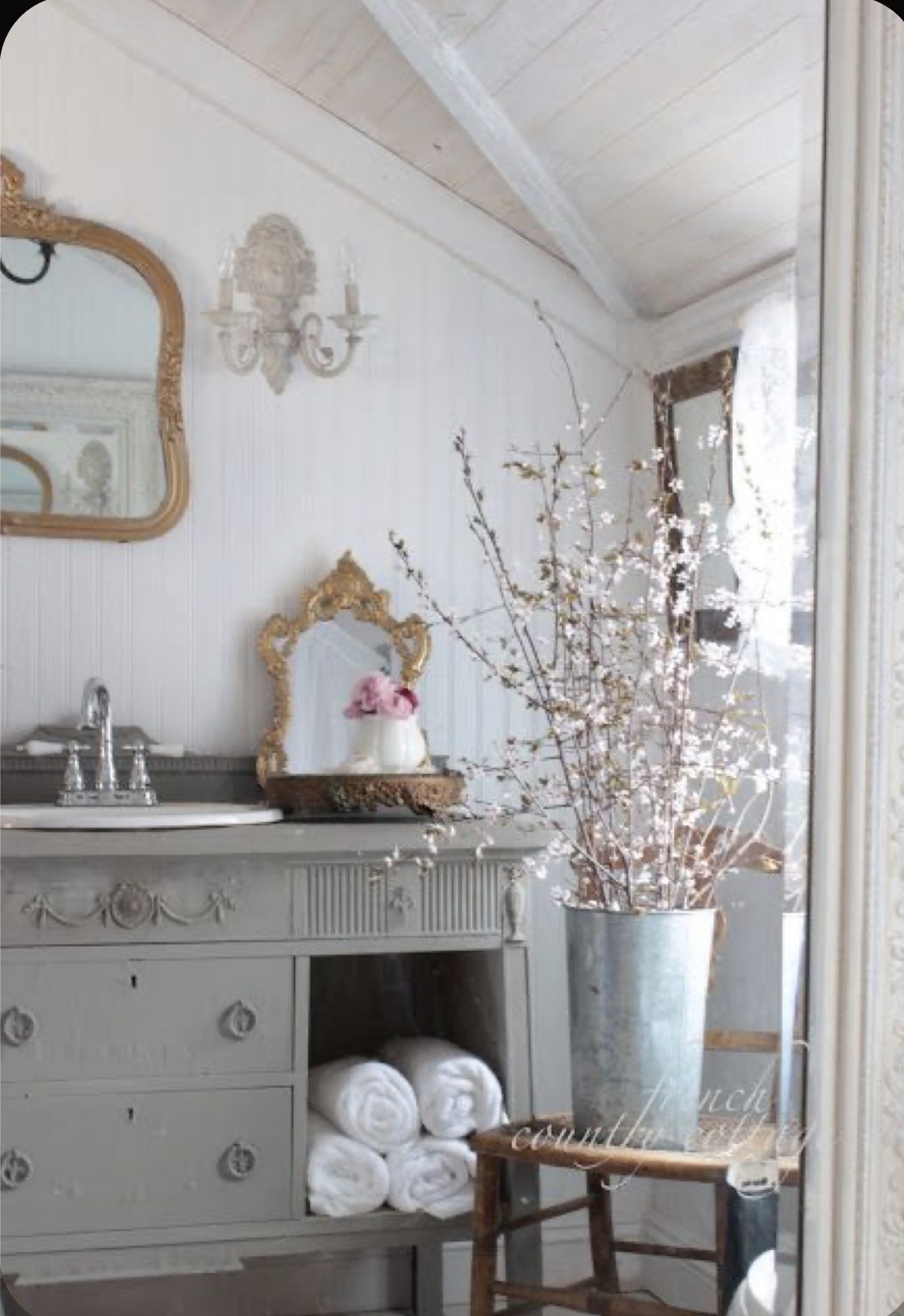 Loving this vanity so much! I don't know if I will be replacing the vanity, but if I do, I want something like this. Also loving the gold mirrors. So pretty!!!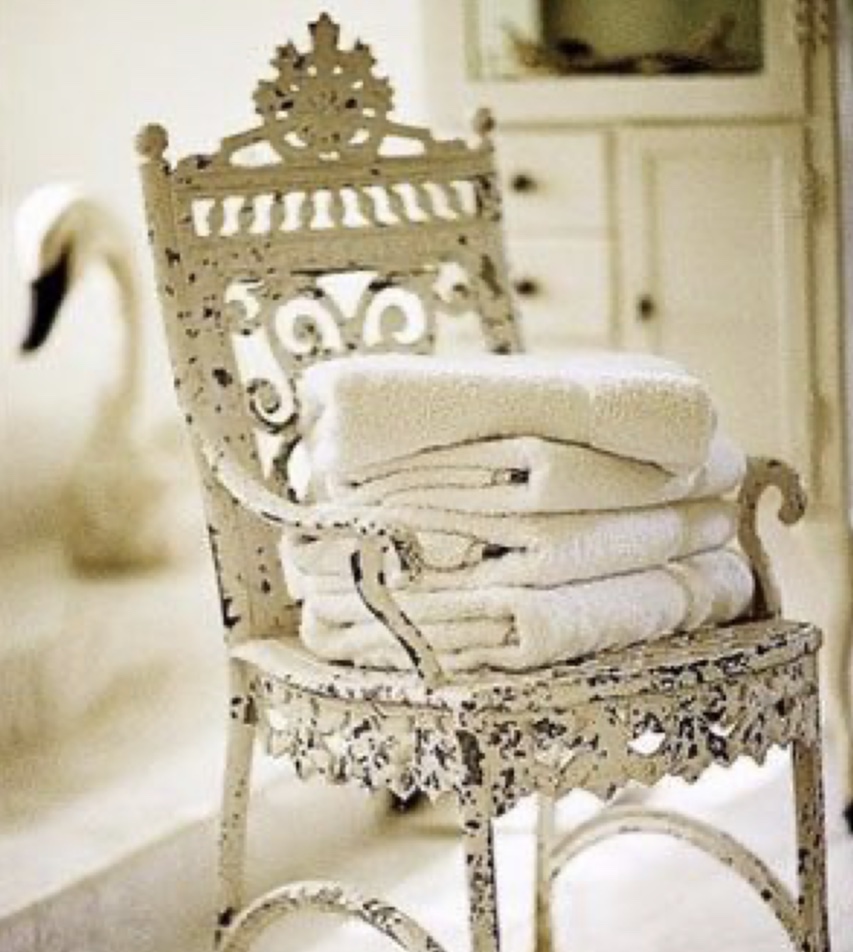 I AODRE this chair!! If I could pick just one picture to show y'all the vibe that I want to create in the master bathroom, it would be this. Love it!!!
Hopefully this gives you an idea of what I have swirling around in my head for the refresh. I can't wait to get started!
💗💗💗
Now, let's head over to Tara's blog to see what her plans are. Simply click on the picture below…
Thank you so much for visiting my blog!! Y'all are the best!
Sending you all peace and love!!💗
~Emily
Check out where I have linked this project…. Blog link list