Not your average no-sew drop cloth curtains
Who hasn't heard of the no-sew drop cloth curtains? It seriously seems like everyone is making them, or has made them. I have to think it is because they are not only inexpensive and easy to make, but also because they are really cute and versatile.
First, I gathered my supplies. I bought the curtain rods and drapery clips from hobby lobby.
I bought the drop cloths from Home Depot. I decided to get the "heavy duty" drop cloths instead of the normal one just because I wanted my curtains to have a little more weight to them. Make sure to measure your windows first so you can get the right size drop cloth.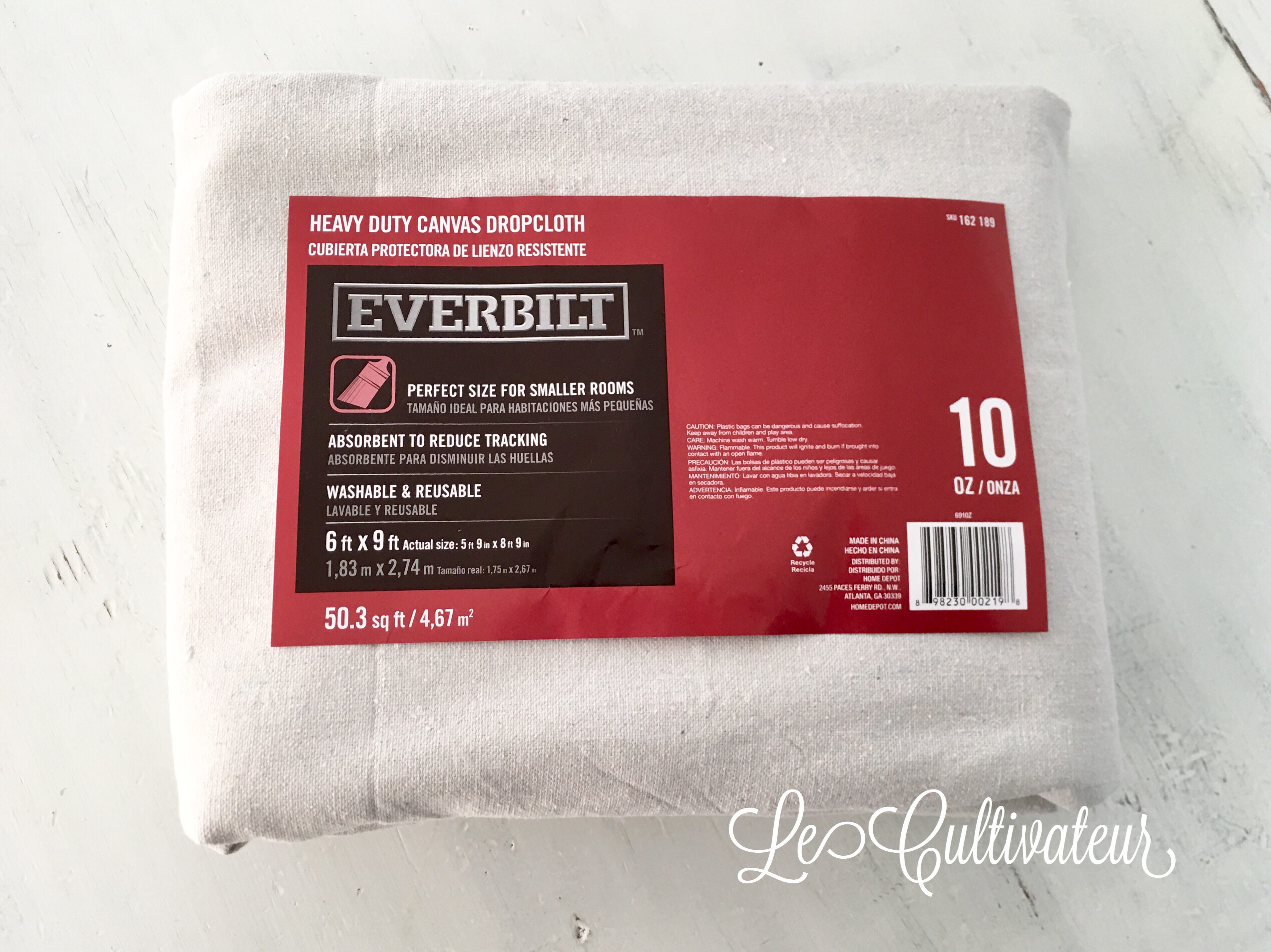 Because I was making four curtain panels, I tried to choose four drop cloths that were as similar in color as possible. It was so surprising to me how many different shades and tones there were….all the same brand, same size and in the same box, just slightly different colors.
To prep the drop cloths, I bleached them all together for four hours. Washed them. Washed. them again. And then washed them one last time, but this time with a lot of fabric softener. Then put them in the dryer, they came out some much softer than I would have imagined! To finish them off, I ironed them.
Now all I had to do was hang them. Start by measuring the distance from the floor to the curtain rod. The distance from my floor to the curtain rod is 81 inches, I clipped mine up at 80 inches because I wanted the curtains to pool a little on the floor. I wanted to make these no-sew drop cloth curtains just a little different than all the ones that I have seen (not because I don't absolutely love all the other no-sew drop cloth curtains, but just to add a little different twist), simply by clipping them up slightly different. Instead of just clipping the curtains up with the extra folded over….
I decided to take the extra portion that was folded over, and bring it back to the top to clip up, making a little pouf like ruffle.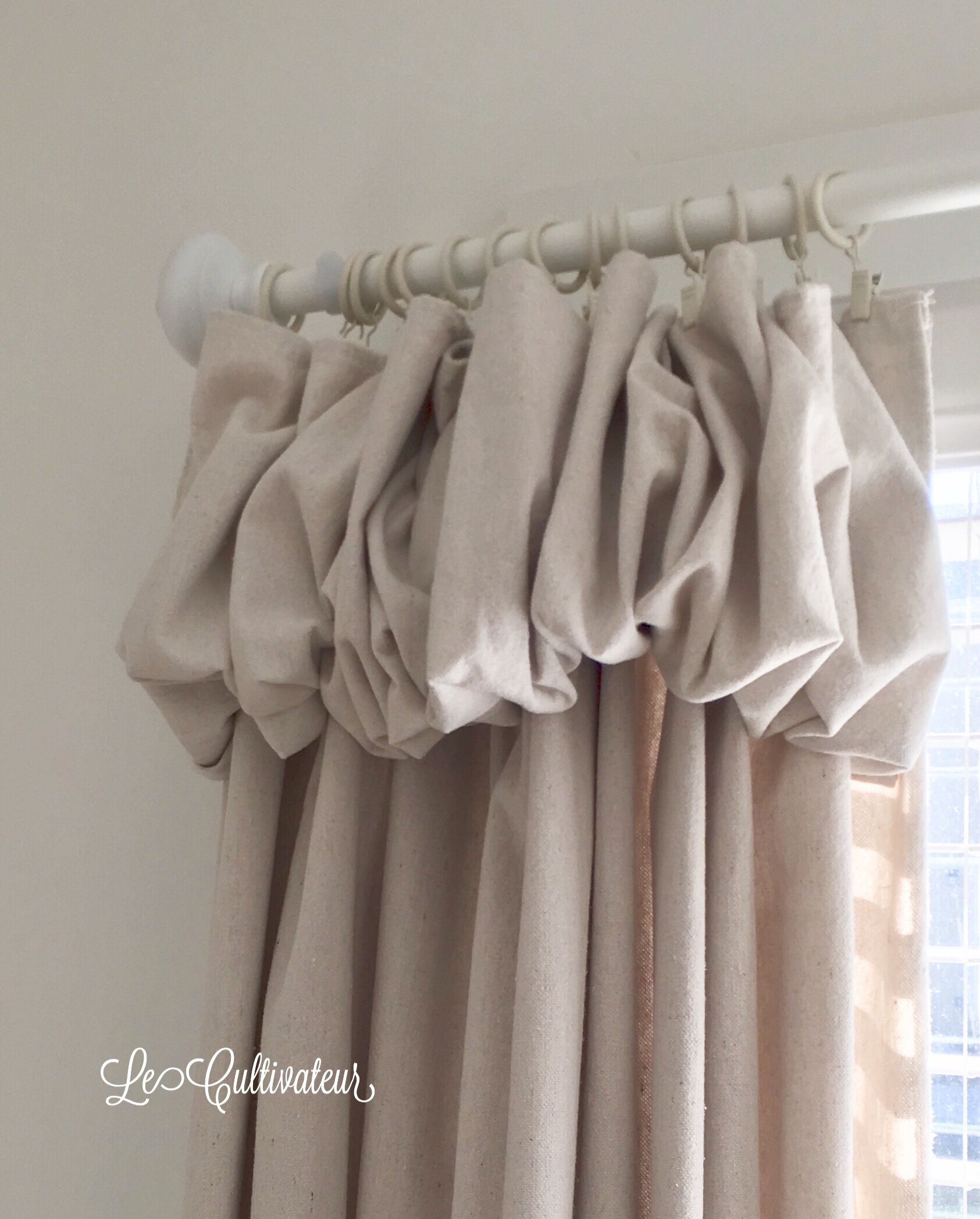 These curtains were seriously so quick and easy to make! We would love to hear what you think! Do you like the pouf like ruffle on these curtains?
Thank you for visiting LeCultivateur!!!
💗~Emily
Check out where we have linked this week…. Blog link list