Gilded and Glittered – A Christmas tablescape
Happy Thursday!! I hope you're having a wonderful week! It's supposed to rain/snow this afternoon, so while it is dark and gloomy outside, I decided to put a little tablescape together.
It all started when my little guy wanted to get some mixed nuts for his nutcracker. After breaking just a few nuts, he decided that he no longer wanted the nuts. I decided that I was going to use them for something that I saw in a Martha Stewart book. Here's my inspiration picture, from an older Martha Stewart Christmas book….
I just love it! Such an easy way to add a little glitz and glamour to a tablescape. Because I wanted a bit of a rustic look, with just a touch of glam, I left quite a few nuts natural, and then spray painted a few gold, a few silver, and added a little super fine glitter to a few.
I didn't have any silver glitter on hand, but I might go to the store, get some silver glitter, and add it to a few. For now, I'm loving it!
These sweet little houses and vintage brass candlesticks are the perfect accent for this tablescape.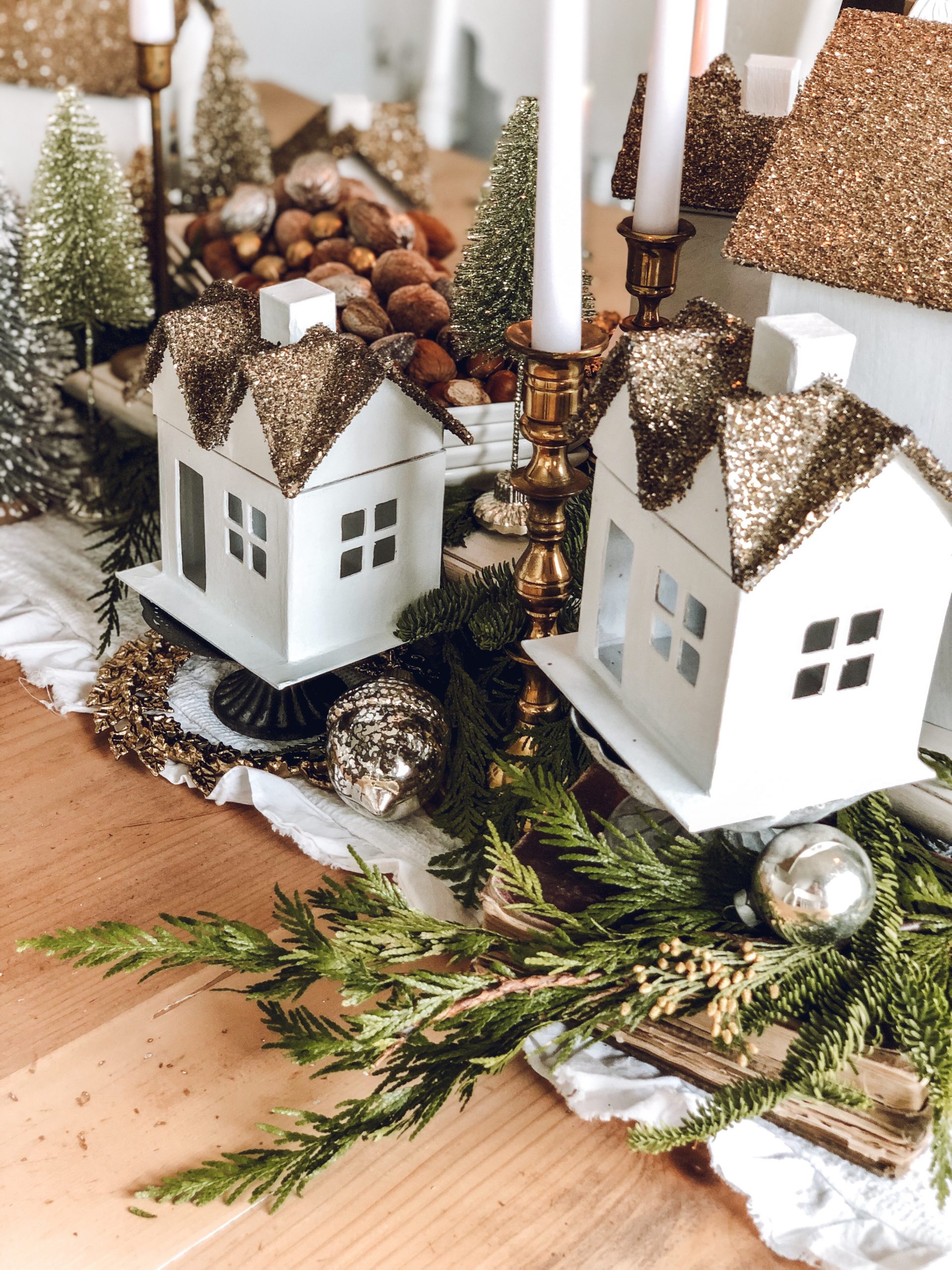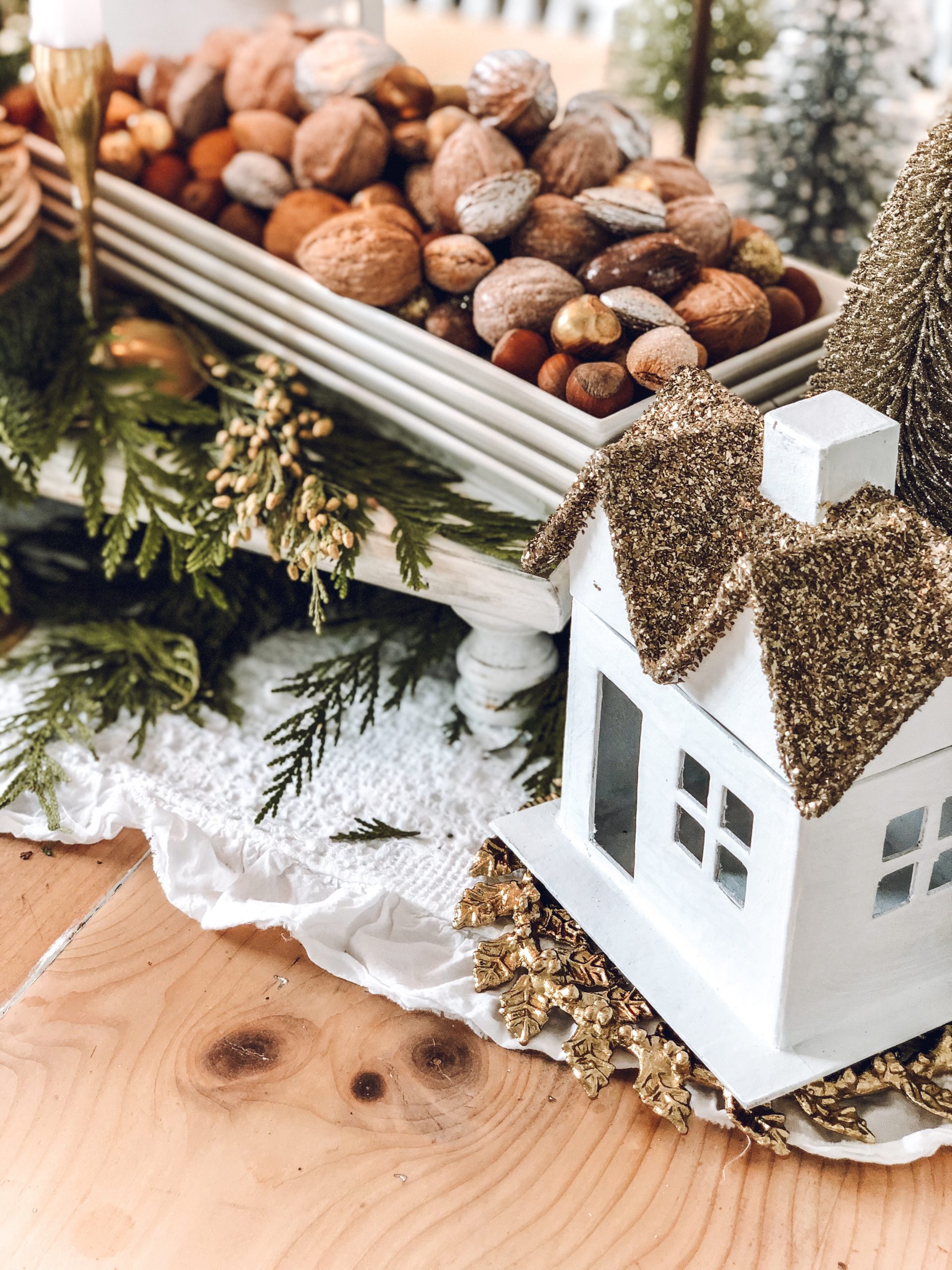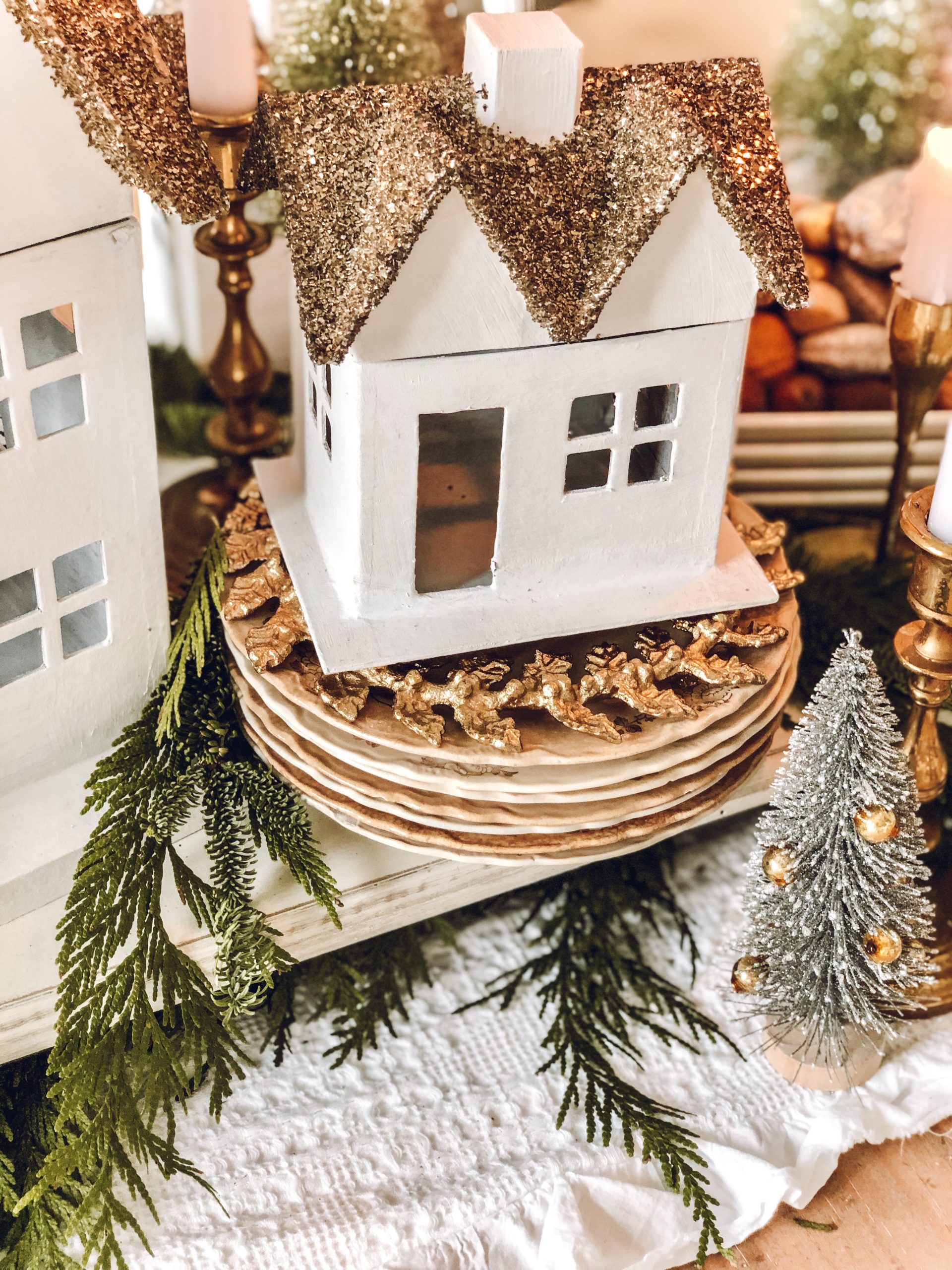 The little gold wreaths that I placed under a few houses, came from target last year. Love the added detail!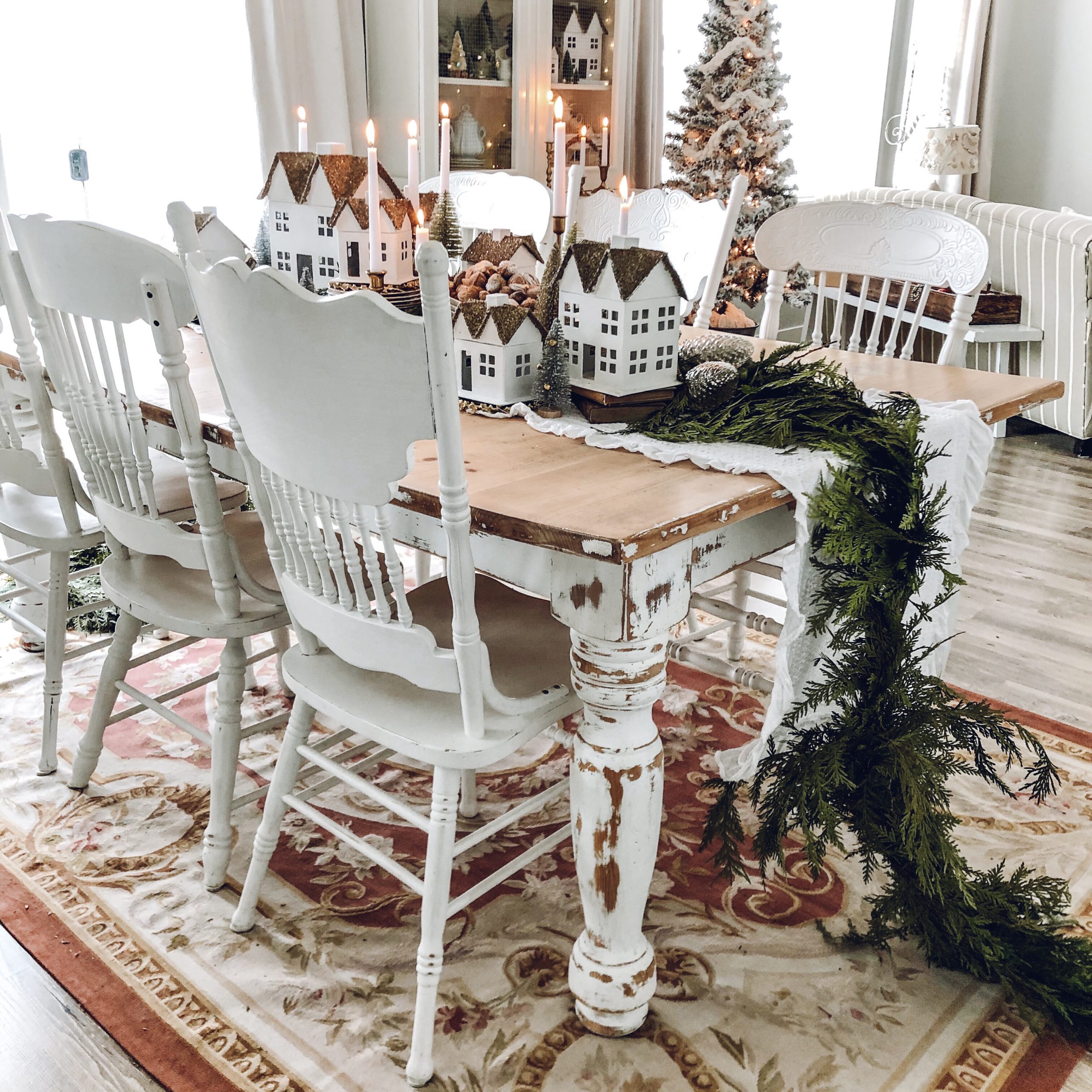 Loving the fresh cedar garland that drapes down to the floor. Such an easy tablescape, perfect for your holiday get togethers.
Thank you so much for visiting!! Y'all are the best!!
~Emily
Check out where I have linked this project…. Blog link list