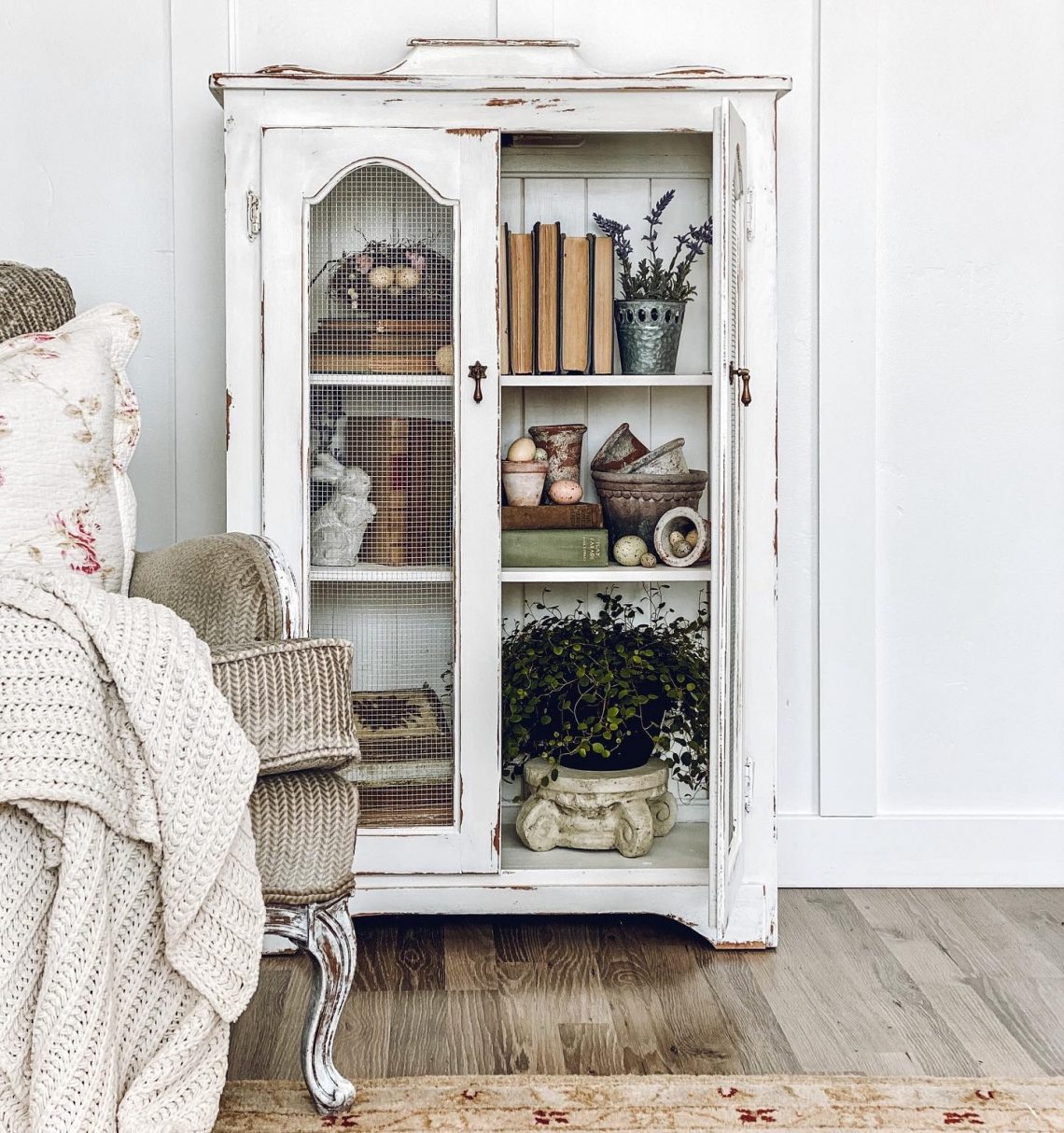 Transformed ~ updating furniture
Hi friends!! I hope you are having a lovely weekend! I've spent a lot of this weekend out in the garage, doing what I love to do…transform furniture!!
I want to show y'all how easy it is to take a piece of outdated furniture and transform it into something that you once again love!
Here is the before, not really my style, but I love the shape!
I took the the glass out of the doors, and replaced the mirror in the back with vertical tongue and groove paneling.
I painted the cabinet, inside and out, with Rustoleum Chalked spray paint, in the color linen white.
I'm loving this paint right now! It's so easy to use, goes on like spray paint, dries like chalk paint.
I added poultry wire to the front doors.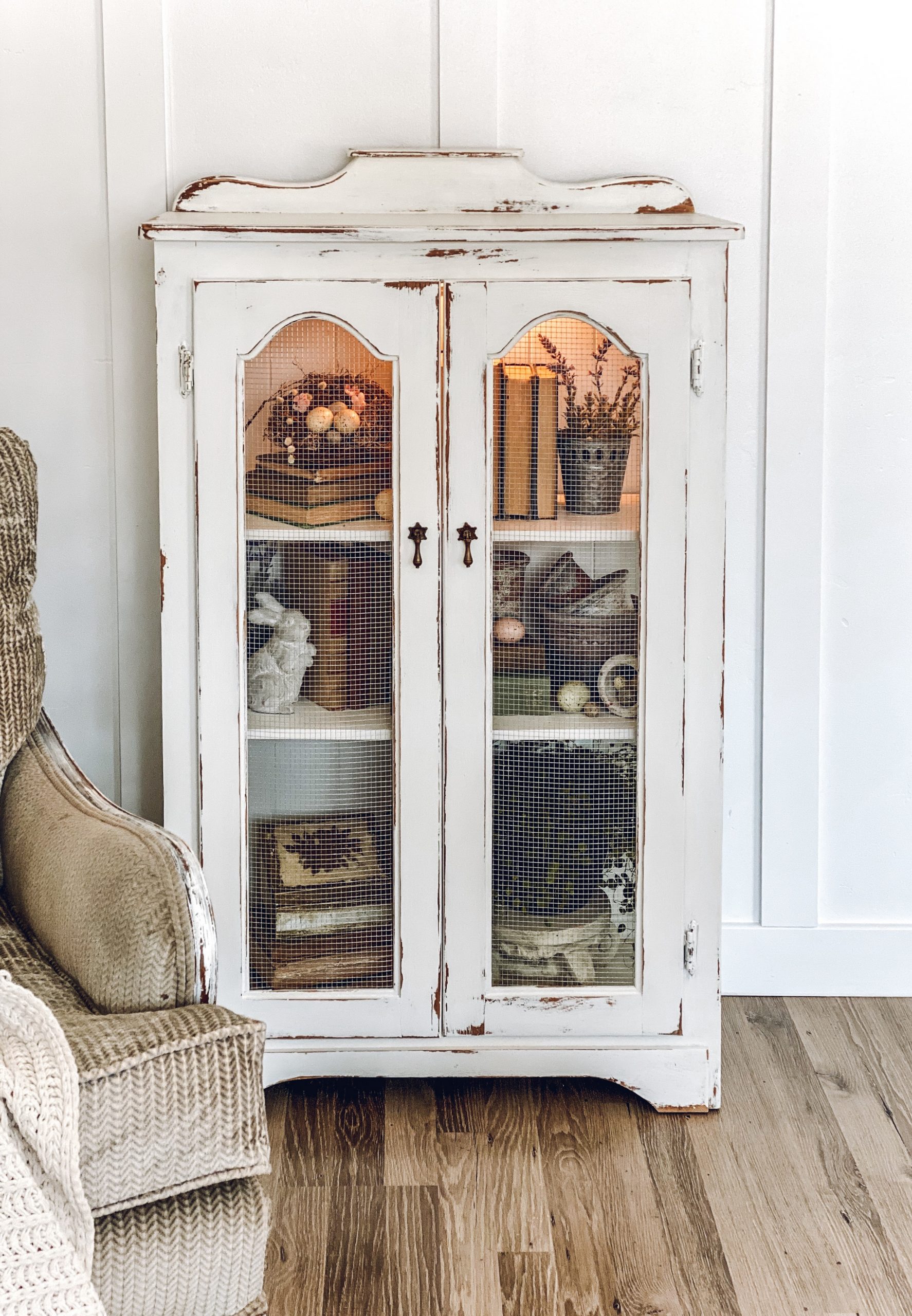 secured the original leaded glass panes on both sides of the cabinet, and added two wood shelves.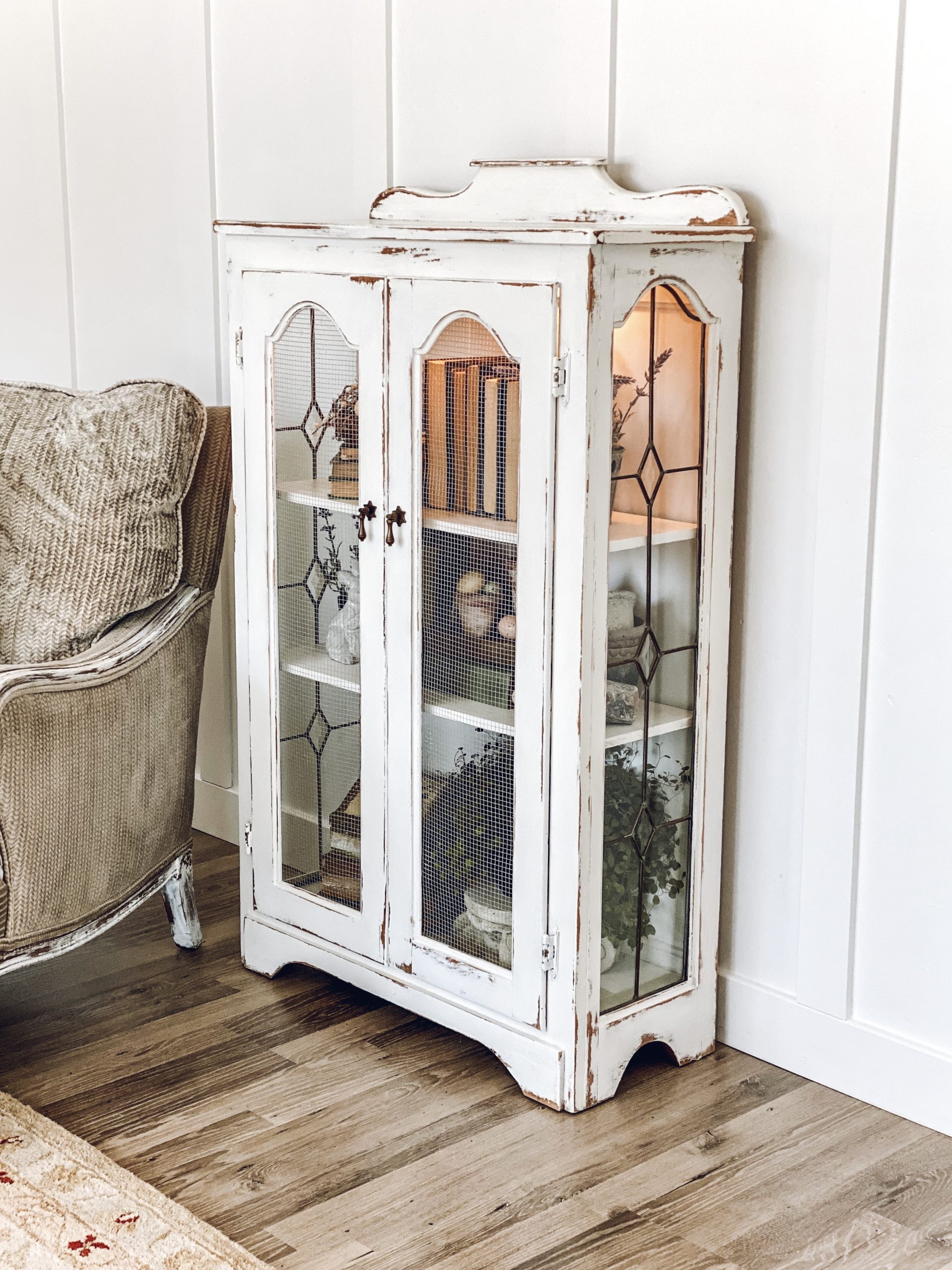 I also distressed the cabinet just a bit, by sanding some of the paint off, using a fine grit sand paper, from the areas of the cabinet that would naturally get worn over time, such as edges, corners, the doors, etc. And finished it off with a protective topcoat.
SOURCE
She is a totally transformed lady now!!
I'm sure you can tell, I LOVE giving unwanted furniture a new life! If you have a piece of furniture that you want to update, but aren't quite sure of what to do, email at inquiries@lecultivateur.com and I'd love to help you with ideas, advice, tips and tricks, etc.
Thank YOU so much for visiting my blog!!
Hope y'all have a wonderful Sunday, full of sunshine and happiness!
~Emily
Check out where I have linked this project…. Blog link list