These vintage lace lampshades are some of my favorite things that I have ever made! I have a real love for vintage lace!!!
I made this lampshade years ago, and still love it! I did have a few comments concerning the hot glue used, just wondering if it would hold up over time? Mine has held up perfectly! If using hot glue is a worry, you could always use another type of glue.
Here is a tutorial on how to make this sweet, delicate lace lampshade, from my old blog Nast.Nesting.Nested.
••••••••••••••••••••••••••••••••••••••••••••••••••••••••••••••
One day I had a brilliant idea to make a vintage lace lampshade. The problem was, I only had one or two small pieces of old lace.
I looked and looked for vintage lace, but didn't have much success until I was on vacation . I came across an antique mall with a booth full of amazing old lace. I was beyond excited!
Here is the lamp before I got started…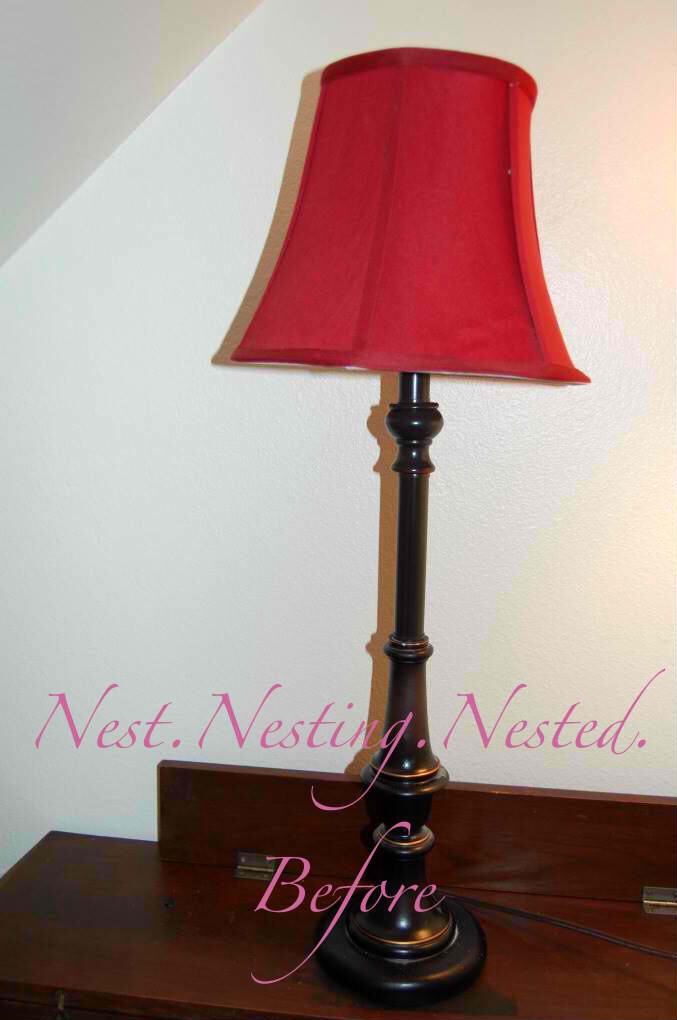 Here it is again after I took the fabric off the shade and sprayed the entire lamp with two coats of Krylon's Dover White spray paint in a satin sheen.
I started gluing, using a hot glue gun, my first layer of lace…it was definitely the trickiest layer. Once you have the first layer glued on just how you want it, the rest is easy!
One of my favorite parts of the lampshade has to be the little snap on one of the pieces of lace. It looks as if it were an old slip strap. I love the character it adds!!!
Little lacey designs on the walls at night when the lamp is turned on…so sweet!
Check out where we have linked this week…. Blog link list
💗Thank you for visiting LeCultivateur!!!