I am beyond excited for spring to arrive!!! A few days ago I found these branches for sale at a local florist shop, I can hardly wait for them to bloom! If you look closely you can see little green leaves emerging from the branches. I decided to dress the branches up by adding some pastel colored Easter eggs hung from ribbons.
It was so simple to make these hanging Easter eggs. First find some cute styrofoam eggs, I got these from Michael's craft store.
With a long needle, poke a hole in the top of each egg, about an inch deep.
After the hole is made, cut a piece of ribbon, about 8 inches long. Lay the center of the ribbon across the hole. With the blunt side of your needle, push the ribbon into the hole. Note: for extra durability, try adding a drop of glue inside the hole before pushing the ribbon in.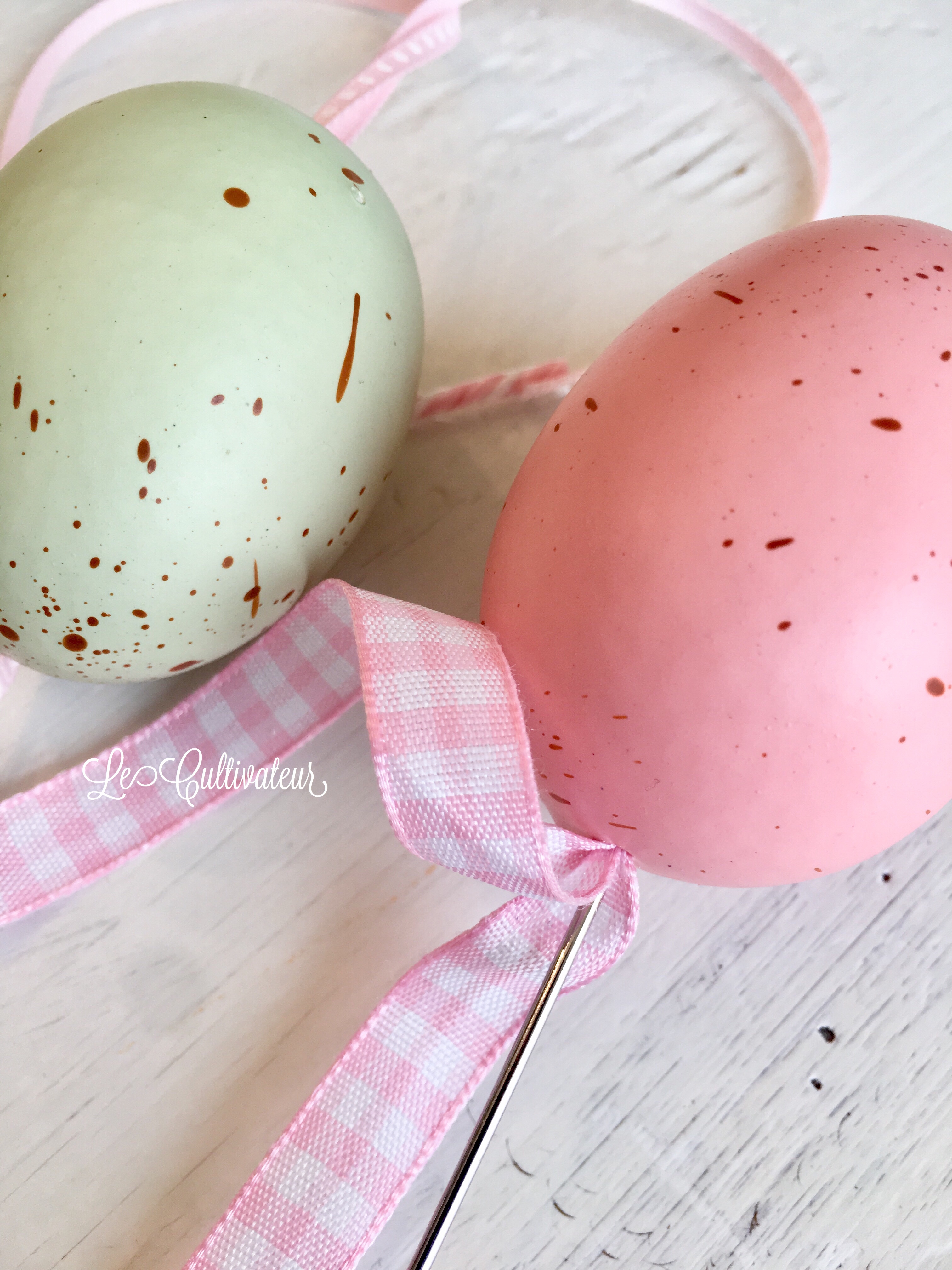 To finish, simply tie the two ends of the ribbon together, and trim the ends
Now your ready to hang your darling hanging Easter eggs!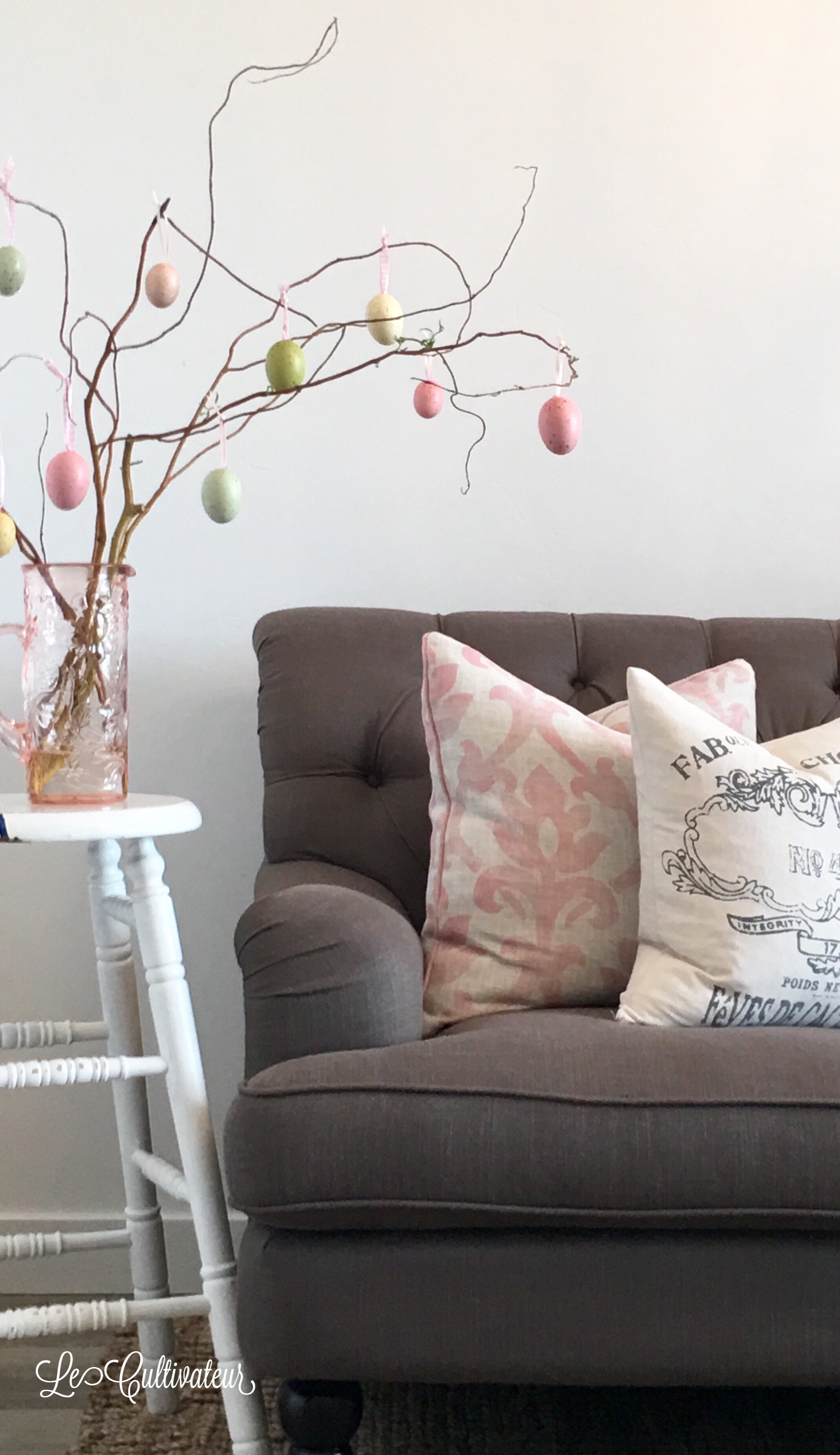 How do you decorate for Spring? We would love to hear!
Check out where we have linked this week…. Blog link list
💗~Emily & Jennie