Hi, friends!
I am so excited to start this week off with a thrift store challenge. Y'all know how much I love a good challenge! This challenge was simple, shop at one thrift store, find an item(s) to create a warm and cozy vibe somewhere in our homes.
I love the thrill of thrift store shopping…sometimes you come out with a bounty of treasures, other times you leave empty handed. When I hit the thrift store to prepare for this challenge, I was determined to find something amazing! I looked and looked around, and almost had to leave the store empty handed. Because went in thinking that I was going to find something big and amazing, that's all that I looked for. I was only looking at the big items, mostly furniture, so I almost missed all the little treasures. I didn't find much, but what I did find, I love! I found three milk glass bud vases to add to my collection, a vintage purple colored book, and an old pillowcase with the most wonderful lace on it.
This is the only vintage purple colored book that I have ever seen. The color instantly grabbed my eye! And, look at the lace on the vintage pillow case!! I'm in love!
Now, What was I going to do with these items?
I started by carefully removing the lace from that pillow case. It was perfect for the vintage lace heart that I wanted to make.
To make the lace heart, simply cut a heart shape out of a piece of vellum paper. Spray the vellum with spray adhesive.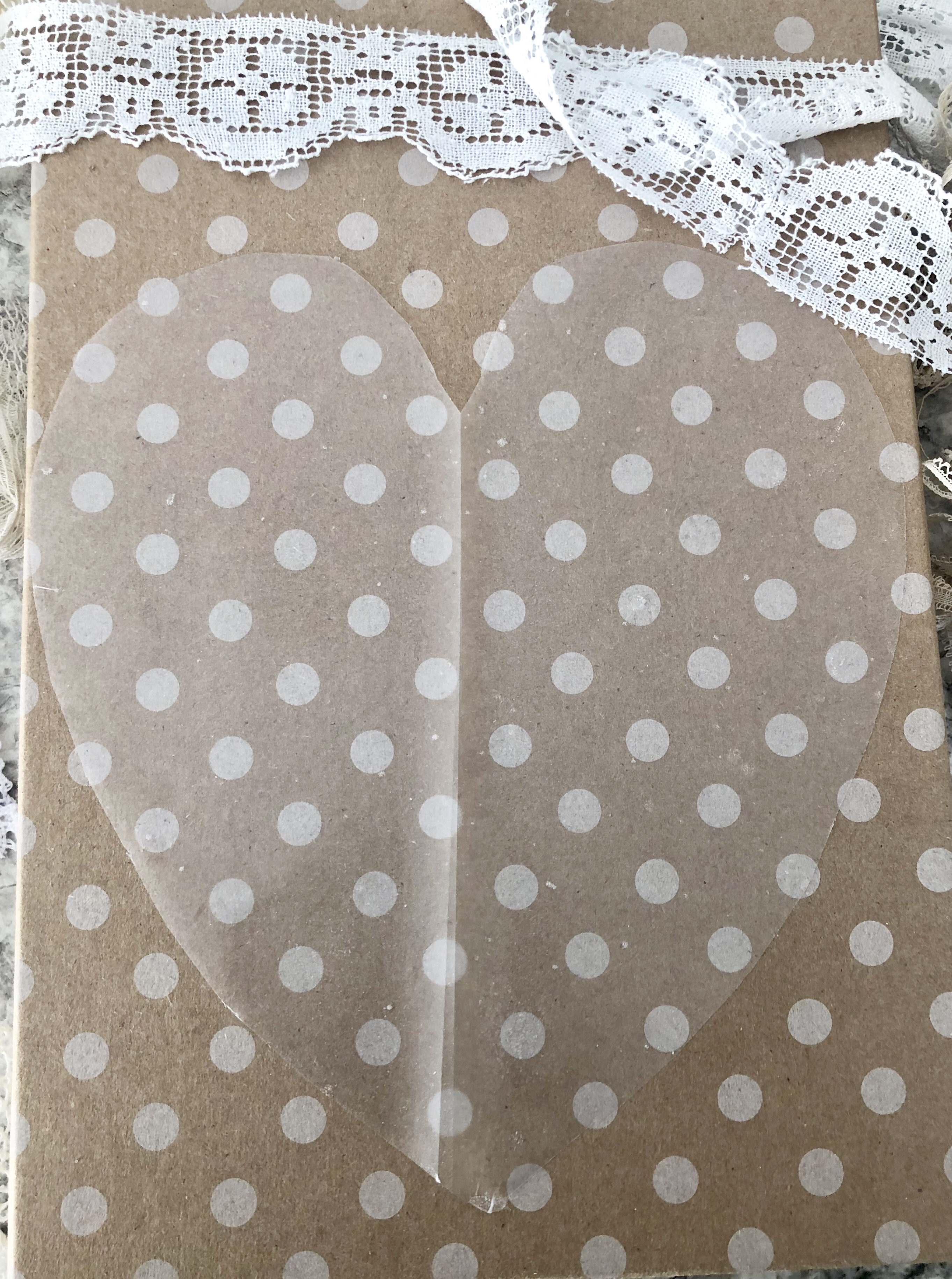 Lay lace across the heart.
Trim the excess lace.
Put it in a frame, and you're done!
The bud vases, a perfect addition to my small collection.
And, of course, that darling purple book could go just about anywhere and look amazing! I settled her in with some other vintage books, on an old trunk in my living room.
Did I mention that I love the color?
Also, you might be wondering how I have fresh tulips laying on my mantel, without water? Here's a simple solution…
Add a little bag full of water to the stem of your flower. Tightly secure the bag full of water, using a rubber band, to the stem of your flower(s).
I'm loving my new found thrifted treasures!!!
Don't forget to check out all the other talented bloggers doing this challenge today…Just click on the links below to check out what they have each found at the thrift stores, and see how they incorporated their finds into their homes.
Thank you for visiting LeCultivateur!!! Hope you have a wonderful week!!
~Emily
Check out where I have linked this project…. Blog link list