Happy Monday, sweet friends!! Thank you so much for all the sweet words about my DIY hutch, that I posted on Friday. Y'all are the best!!
Over the weekend, I finally got around to finishing this little corner in my little boys' bedroom.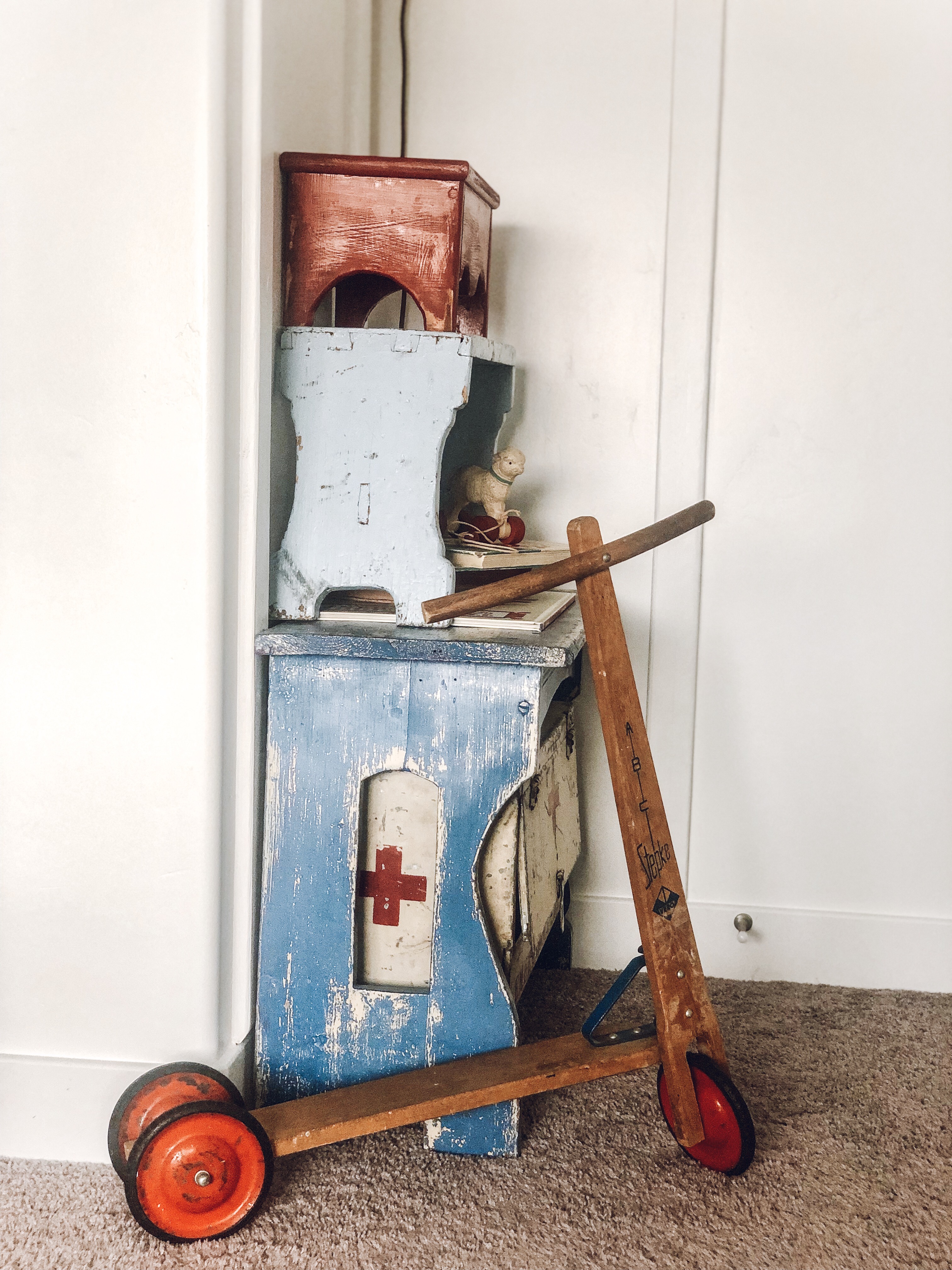 I recently found this little red stool at a thrift store, for just $4! It's always so exciting to find things at the thrift store!
The two shelves are made from vintage perforated metal trays. I added a little wood shelf to the top tray. I've seen similar trays at hobby lobby, if you want to make some shelves like these.
I stained, and added white wax to the wood shelf. Then screwed the shelf in place, using two 1.5 inch screws, through the back of the tray.
I filled the shelves with vintage and sentimental treasures, that belong to my two little guys.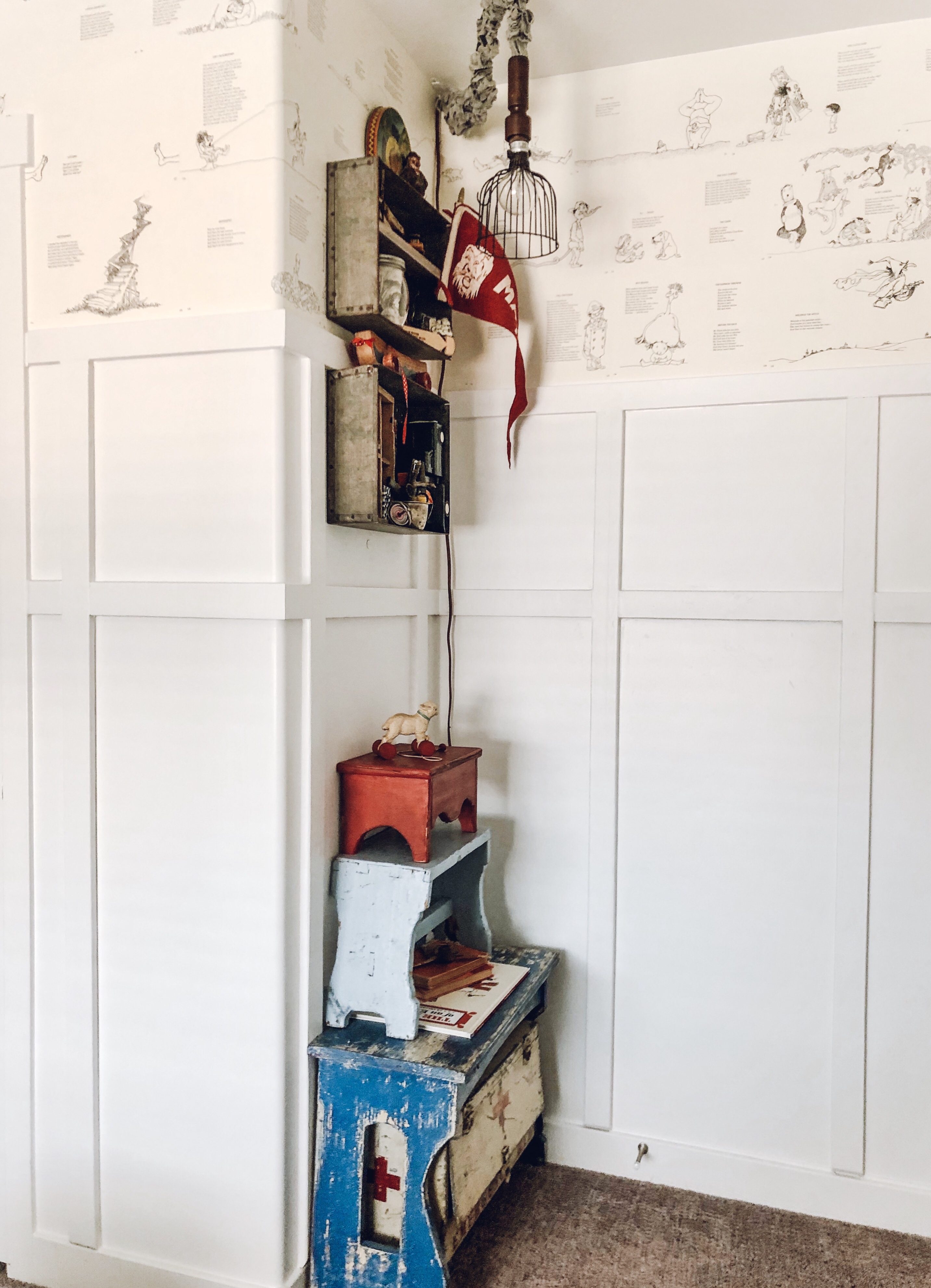 This little corner is the first thing that you see when you walk into their room. It's the wall that you can see from the hall. And since first impressions are so important, this wall definitely some love. We're definitely loving it a lot more now!
Thank you so much for visiting my blog, LeCultivateur!!! I so appreciate YOU taking the time to read my blog, and for leaving such sweet comments!! Y'all are the best, and make blogging so much fun!!
Hope you have a wonderful week, full of happiness and sunshine!
Check out where I have linked this project…. Blog link list.