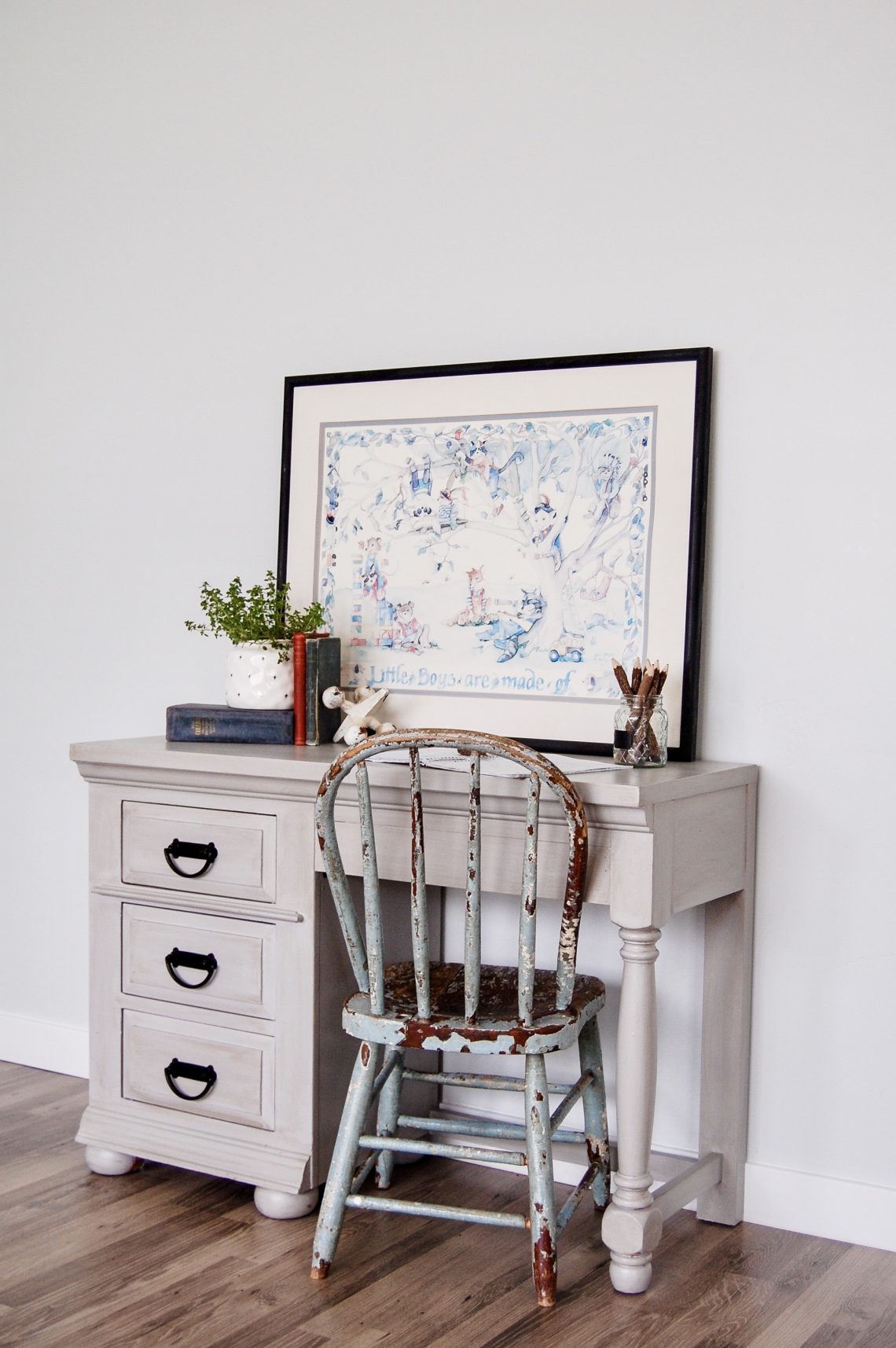 Hey there, lovelies! Hope you're having a wonderful week!! It's been a little rainy here, but no worries, I LOVE the rain!! It's so calming and soothing to me. I'm in Utah, we don't get too much rain here. If it did rain a lot, I'm sure I would feel differently about the rain. So, while it's been raining, I have been staying inside, hanging out with my sweet boys, and working on a few projects. This little desk refresh was one of those projects.
Here is what it looked like before…
I loved the red, but my son didn't. And, whereas it is his desk, I wanted him to love it too.
I was sent this product, by Rustoleum, to try. I was most excited about the fact that there is no prep work/sanding required to create a beautiful, long lasting finish. First, you simply scrub the piece of furniture with the deglosser and scrubbing sponge. Then on to the painting.
The color that I decided to try is a color called "Modern Gray". It's such a soft, calming gray color. Perfect for my son's room. The "bond coat" aka the paint, is very thin, so thin that I had to be really careful not to get drips in the paint. Other than that, this product was amazing. The paint dries so incredibly smooth. It's great!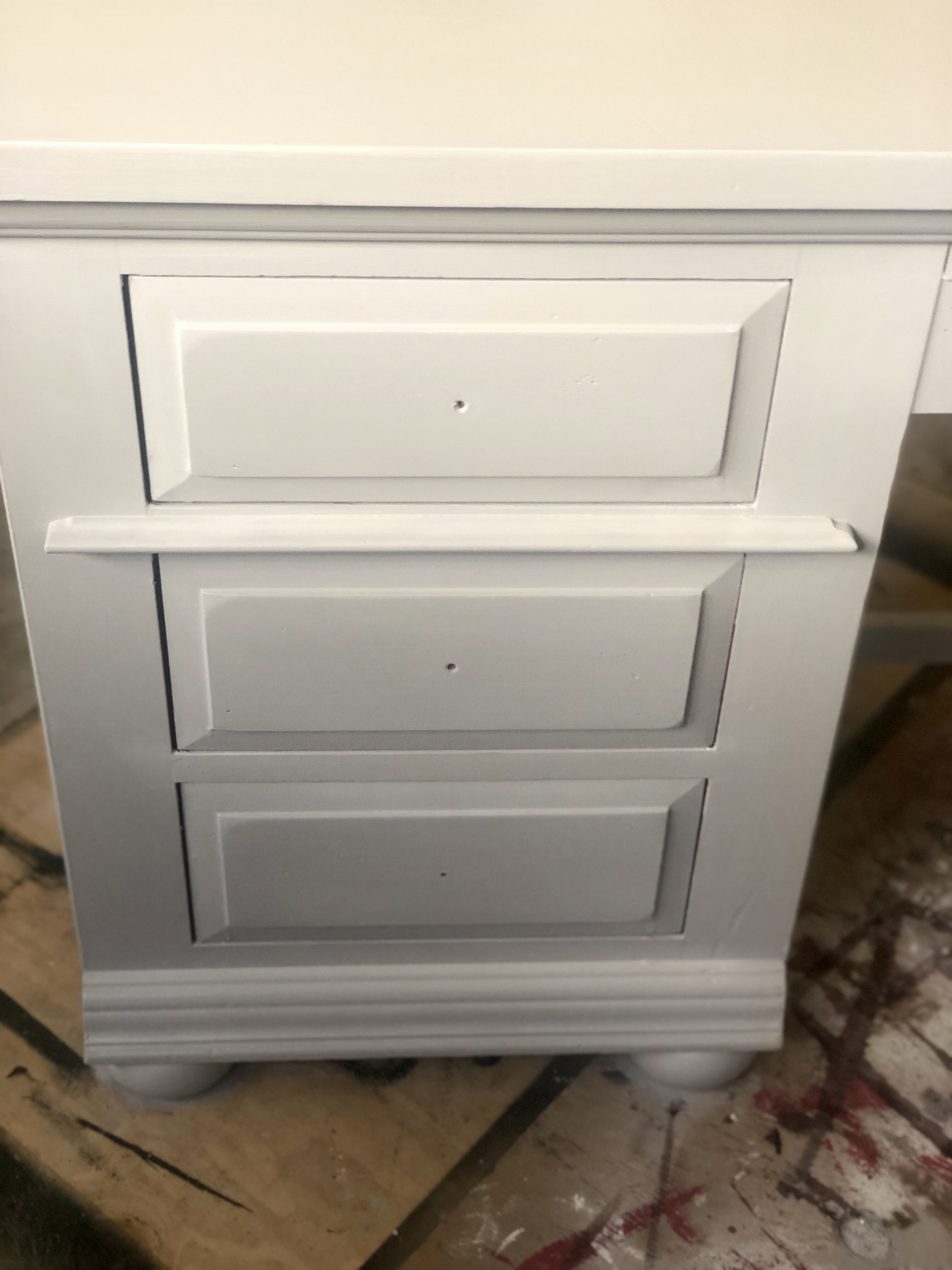 Here it is, all painted, just waiting for the decorative glaze. The decorative glaze is totally optional, but y'all know my style…I love vintage, worn, and chippy, so I had to add a little aged look to this desk, by using the glaze. To finish it off, I applied the protective coat. It went on so smooth, and dried so fast. I'm seriously loving the smooth finish that it created.
Here it is, all finished. I love how it turned out, and so does my son, which is most important! Now that the desk is done, I feel such an urge to give my son's room a refresh. I'm sure you'll see more on that in the near future!
I hope the rest of the week is wonderful, full of happiness and sunshine!
Thank you so much for visiting my blog, LeCultivateur!!! I so appreciate YOU taking the time to read my blog, and for leaving such sweet comments!! Y'all are the best, and make blogging so much fun!!
Check out where I have linked this project…. Blog link list.