Happy Friday, sweet friends! Today, I am so excited to be starting a new blogging series, called French Vintage Friday, with my sweet friend, Tara, from Stilettos and Shiplap. We both share the same love for all things French and all things vintage. We have decided that we will each share something that we have recently found, is one of our favorites, something unique, etc, that is either French inspired, or vintage, every Friday!
Today, I am sharing a French enamel pitcher, that I recently picked up at an antique store. I had been eyeing it for a while, and finally indulged in buying it, and completely love it! You've seen it before. It made its first debut in my fall shelf decor…
It's in the far left, middle cubby. The gold stripes and slightly chipping enamel have me all heart eyed every time that I look at it!!
I then moved it to my kitchen counter…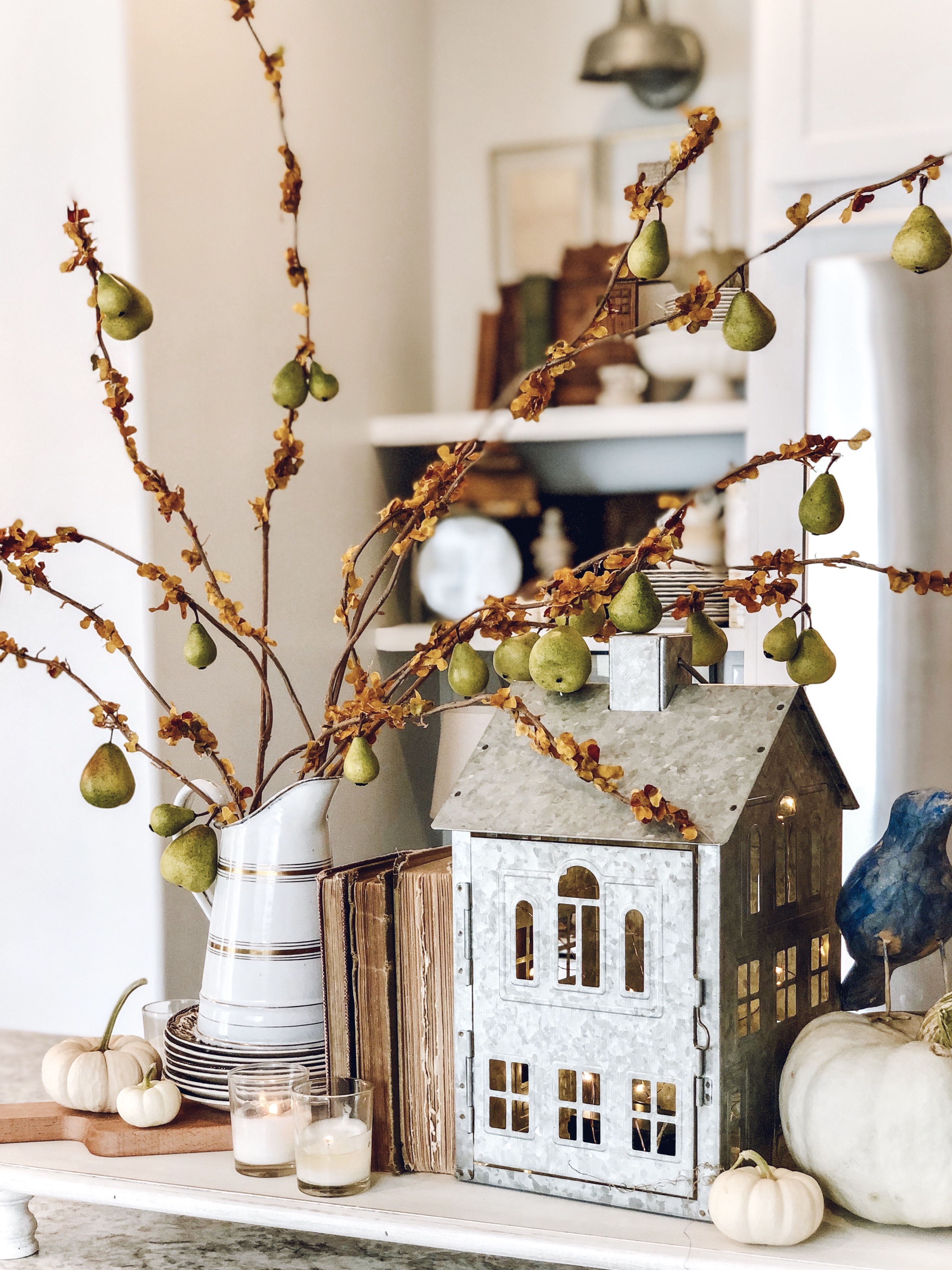 This little riser recently got a little spookier, so the pears had to come down, and the pitcher was moved to my kitchen shelf….
Sweet and simple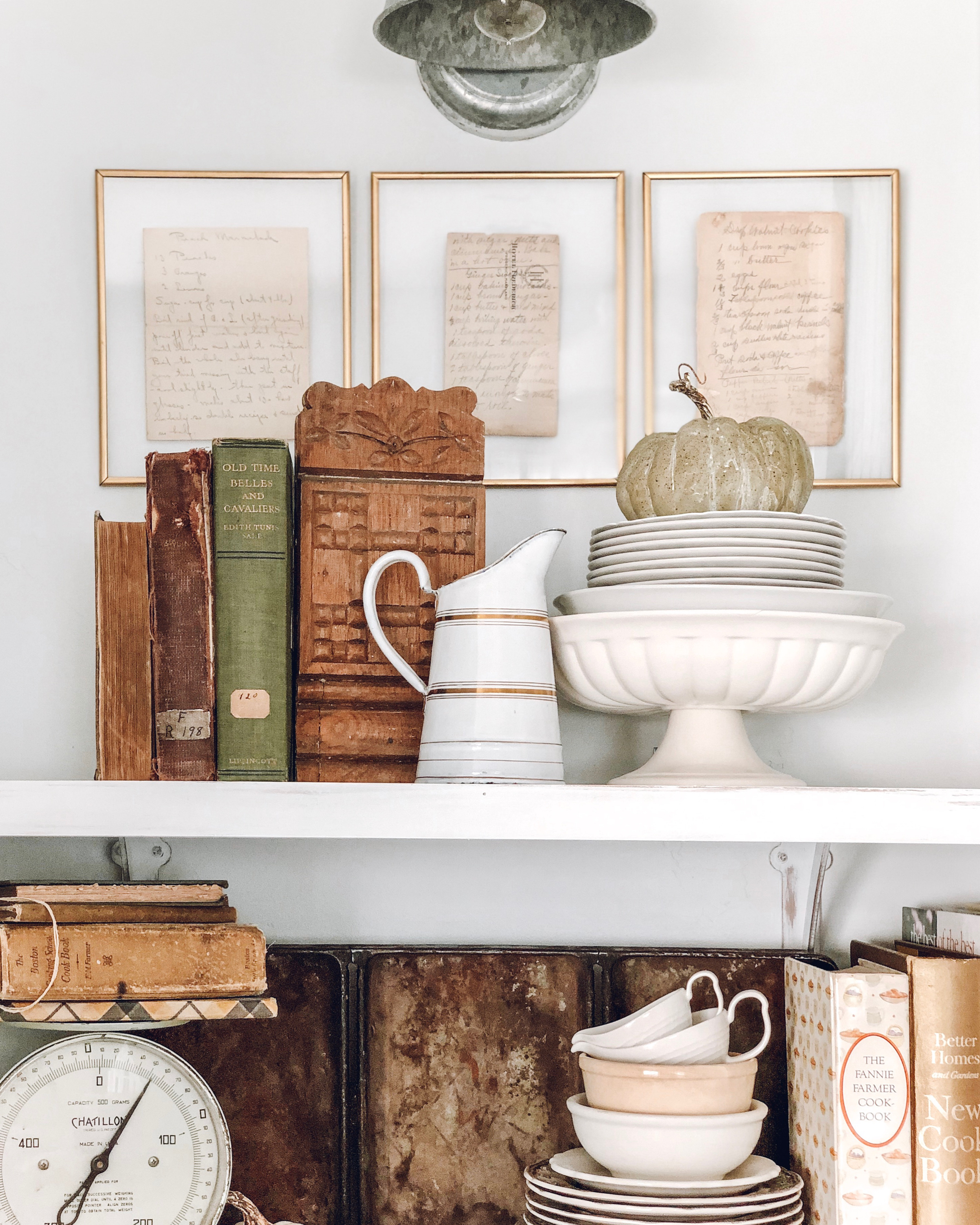 But, of course, I couldn't leave it there for too long, because that's just not my style, I love to move things around constantly! My beloved hutch is currently loving it…
This is my first piece of French enamelware, but surely lots more to follow! I can hardly wait for my collection to grow!!
And now, let's head over to Tara's blog to see what she is showing us today! Just click on the picture below…
Thank you so much for visiting LeCultivateur, and for being so supportive and kind!! So much love to you all!
~Emily
Check out where I have linked this project…. Blog link list