Hello, friends!! Happy Monday! Today, I am so excited to show y'all what I found for this month's thrift store challenge! I found six charming metal feathers. When I picked them up, I was a little unsure of what I would do with them, but I always love adding unique pieces to my decor, and knew that I had to get them!
The are the perfect combination of rust and gold. My kind of treasure!!
With little holes at the top and bottom of each feather, I thought they would be perfect hung from a chandelier.
I also found quite a few little glass jars for just $.10 each! I always love to find little containers to hold flowers.
some of the jars had decals that had to go! I soaked them in soapy water, then ran them through the dishwasher, all the decals came off. Perfectly clean, and ready for some roses that I just cut out of my garden!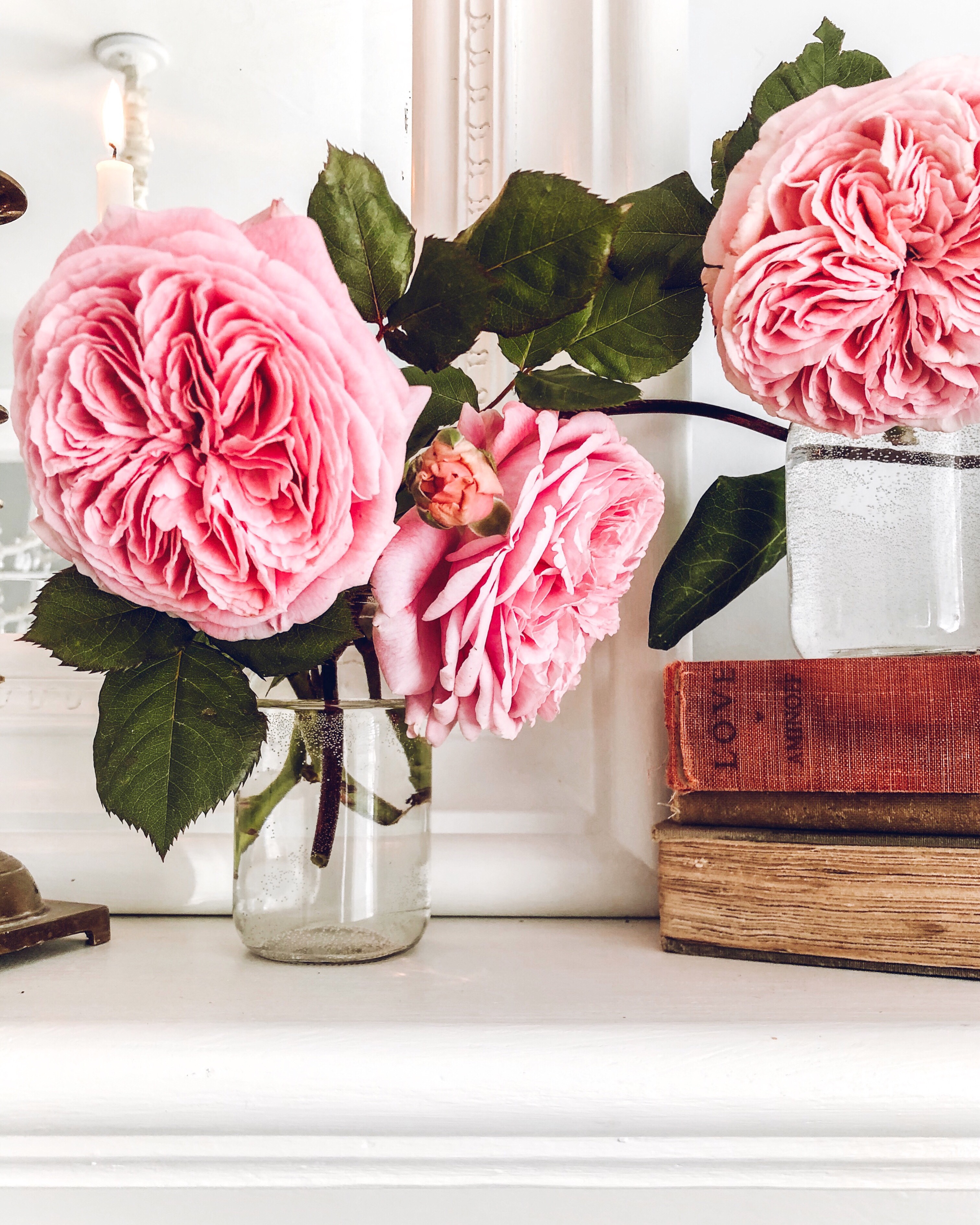 I have had the most amazing roses this year!! So many blooms! Flowers make my heart so happy! Yay for summer and fresh flowers!!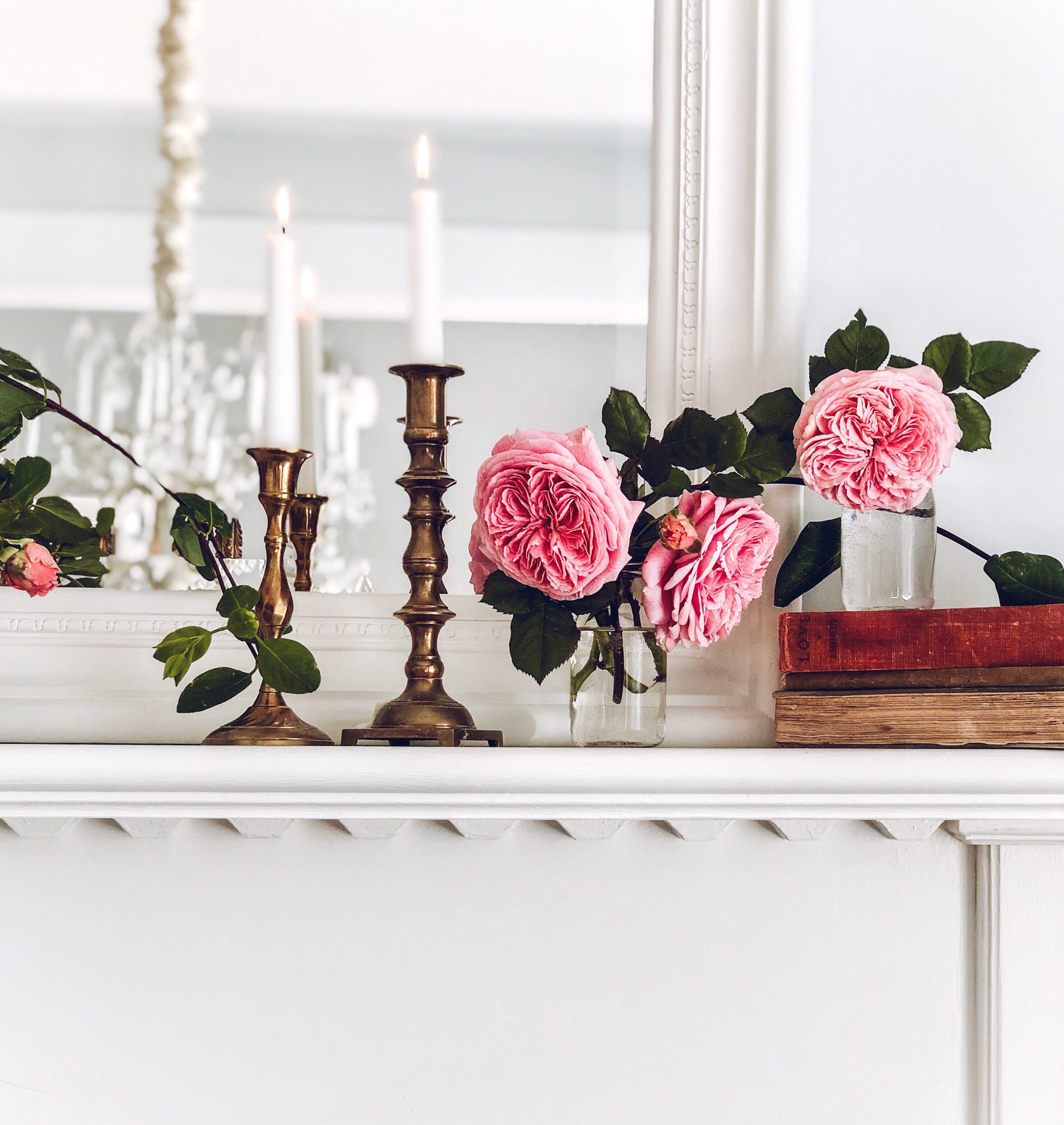 And now, I'm sure y'all are just as excited as I am to see what everyone else has found for this month's thrift store challenge! Just click on the links below to check them out!!
Terrie, Decorate And More With Tip
Lindsay, The Farmhouse Eclectic
Teresa, Through A Vintage Door
Cindy, Cloches And Lavender
Jodi, The House House Blog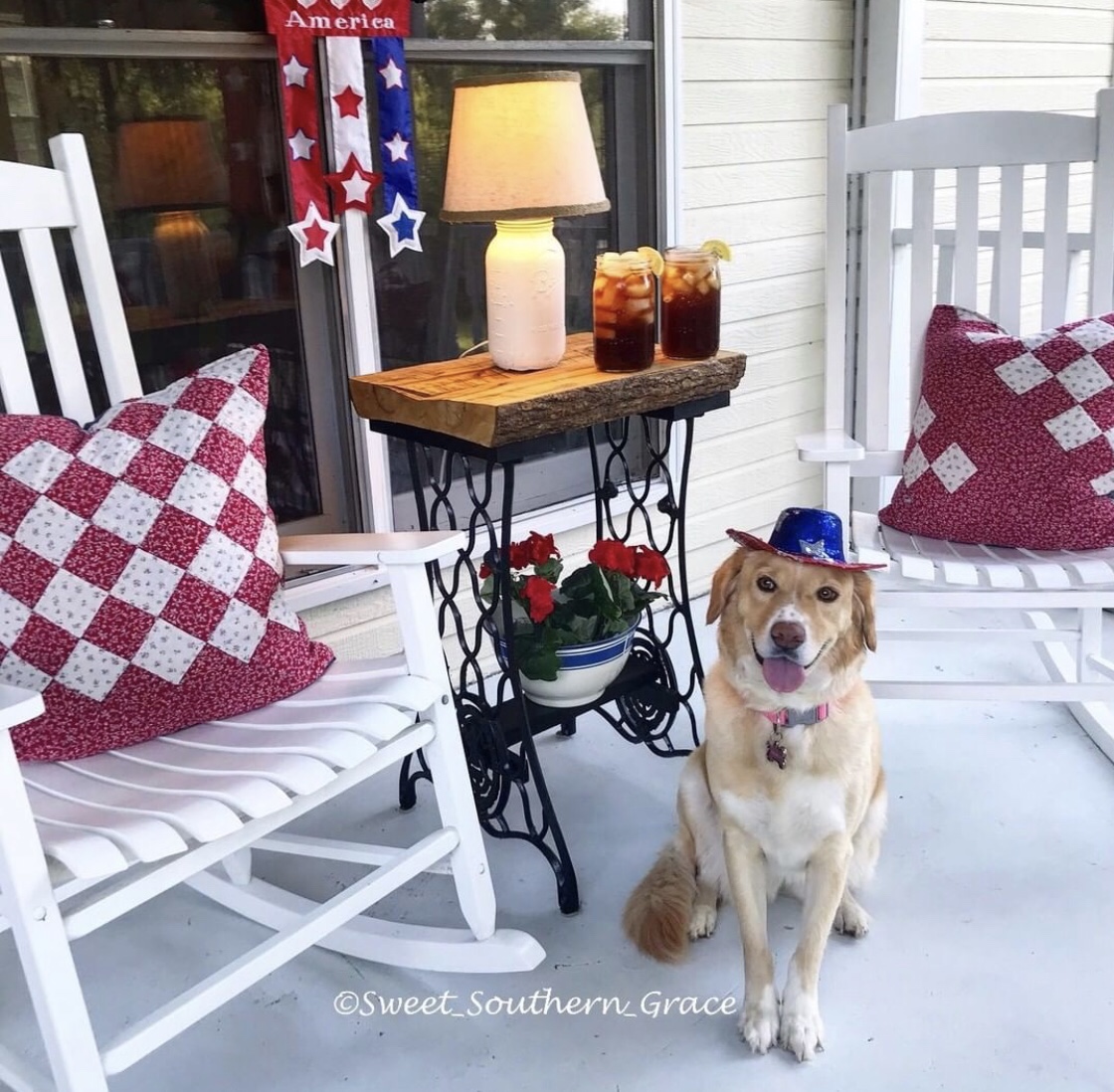 Shae, Sweet Southern Grace
Hope you have a wonderful summer day!!!
~Emily
Check out where I have linked this project…. Blog link list.