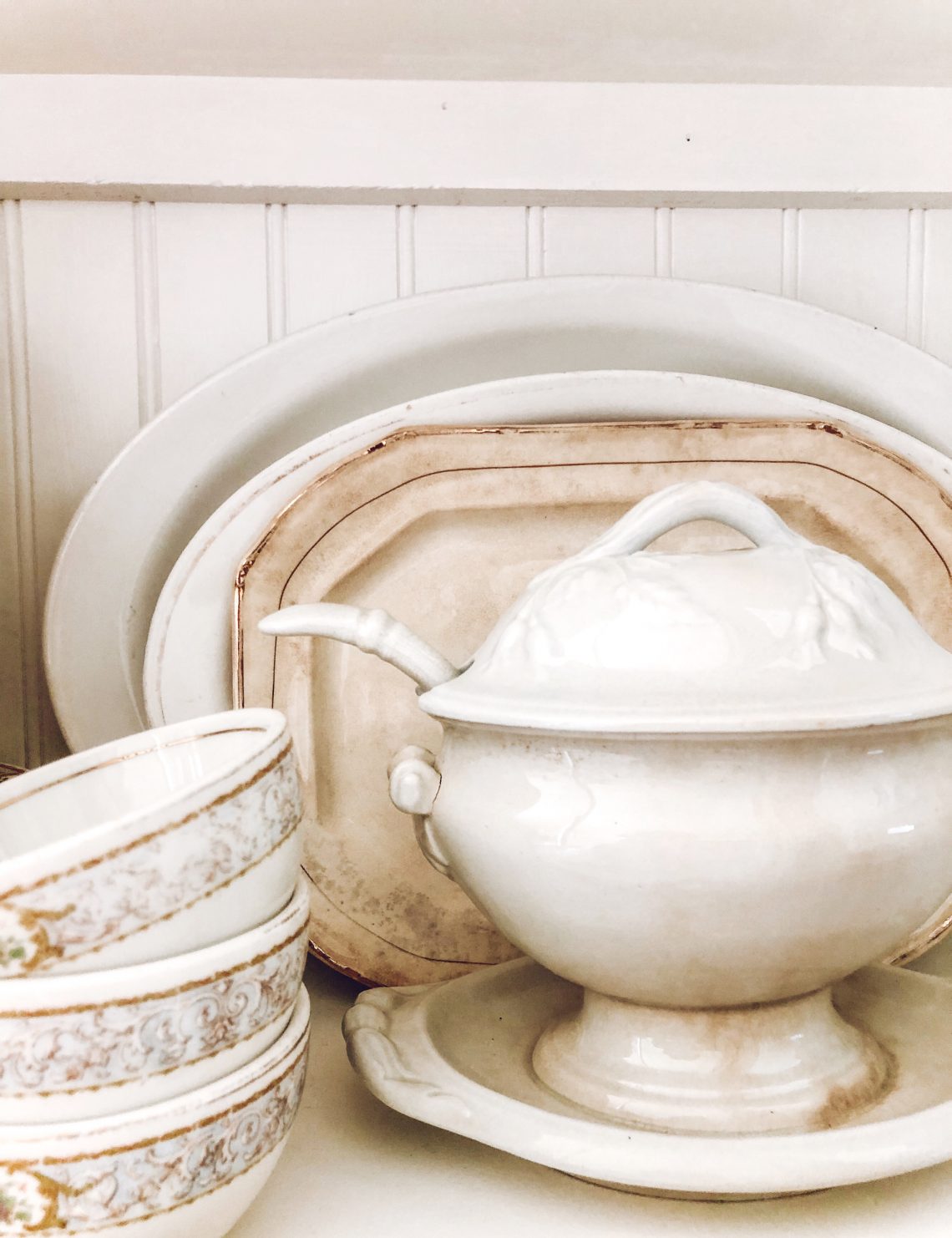 Happy Friday Eve, doesn't that sound so much better than "Thursday"?
Today, I am so excited to show y'all some of the treasures that I found while on vacation.
As you can probably tell, I mostly got a bunch of glass/breakable items, I just couldn't help myself! I was on a mission to find all the white, chipped, crazed, and worn pieces of china that I could fit into my suitcase!!
I think these little finger bowls are so sweet!! These little bowls would have been filled with warm water, used to wash your fingers off between courses, so charming, right?!!
And look at these plates, crazed to perfection! Crazing refers to the fine cracks, that can happen over time, in the glaze or top layer of porcelain dishes. They say that crazing causes a piece to be less valuable, but I personally find it more charming. Crazing ends up being a win/win for me, I love the way it looks, and it usually costs less!
Something that I have always loved, but never bought, bone dishes! When I saw these ironstone bone dishes, I immediately put them into my shopping basket! Now that I have them, I'm thinking I need to cook some sort of meal that has bones in the meat, just so I can feel fancy by using these bone dishes! I guess, boneless, skinless chicken breasts weren't really a thing back in the day.
A sweet little ironstone sugar bowl.
This ironstone teapot has a cracked lid, but I thought it was so cute, and just $6, I had to get it! And, take a look at those darling ironstone nesting bowls that it is sitting in! I got a bigger one last year, and have been looking for the other sizes. I was so excited to find these two cuties!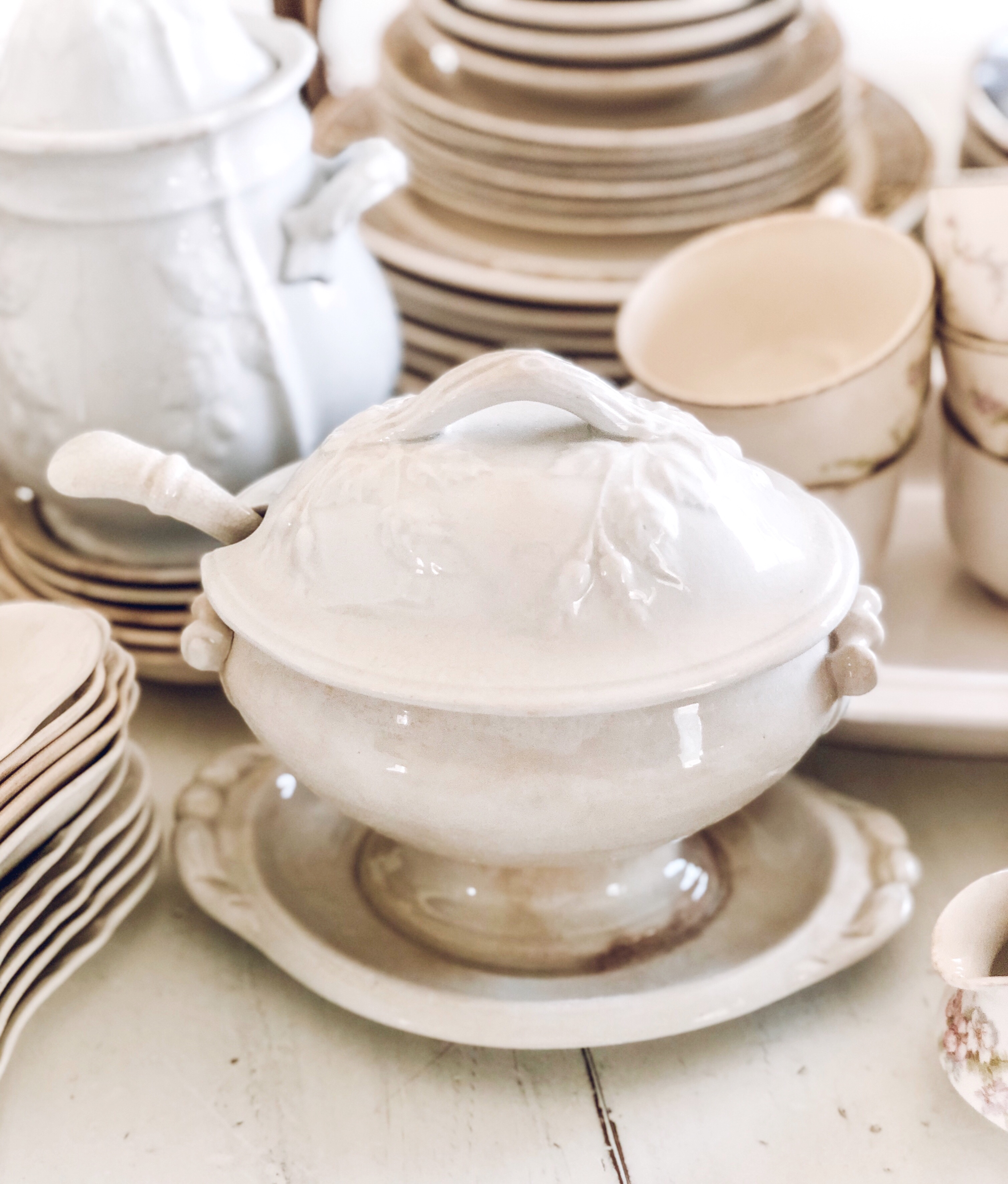 And the sweetest little ironstone tureen! I was so excited to find it, and then to see that it had the little ladle made it that much better!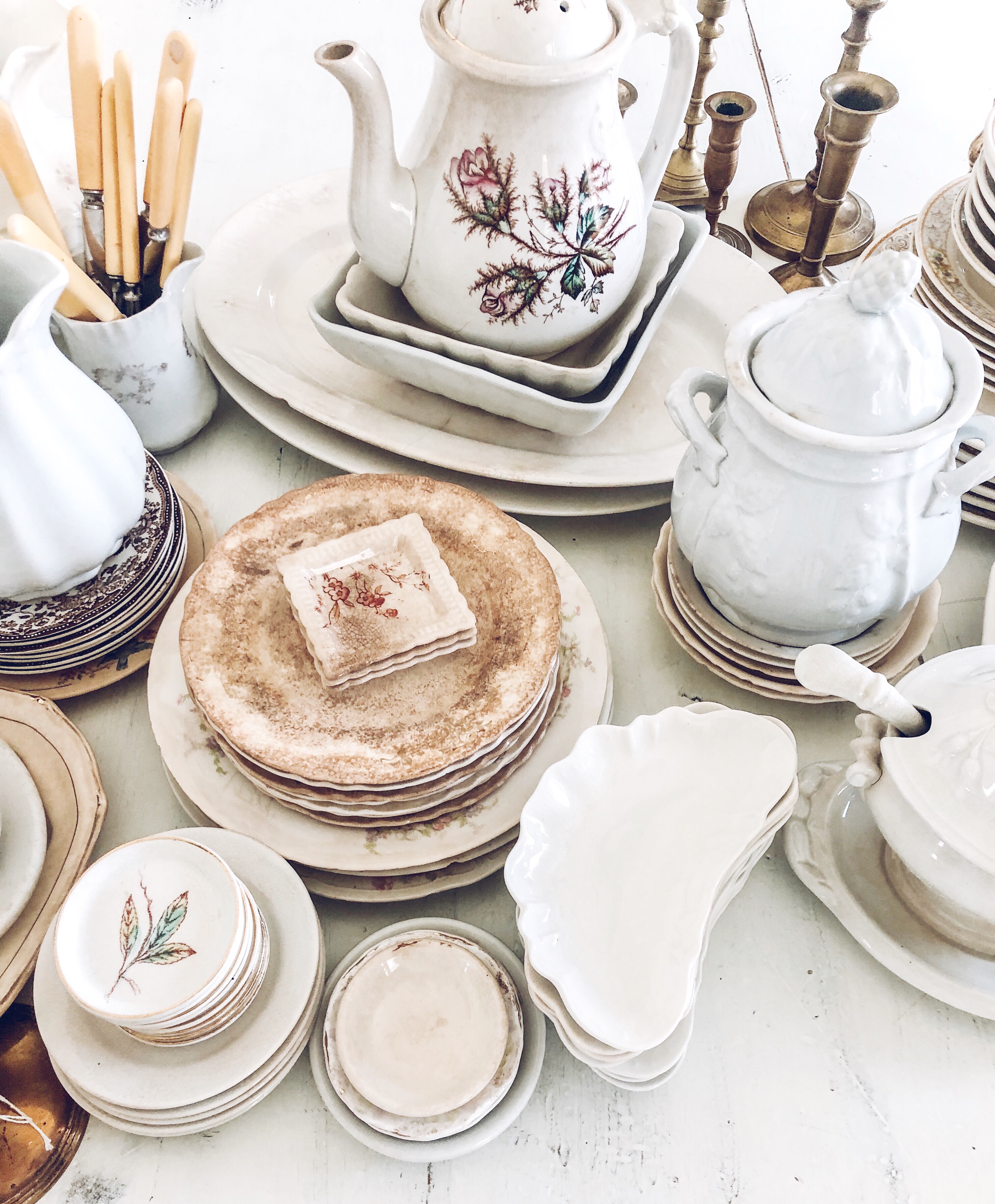 And, of course, I'm always looking for sweet little butter pats! I think theses square ones, with the scalloped edge are my favorites!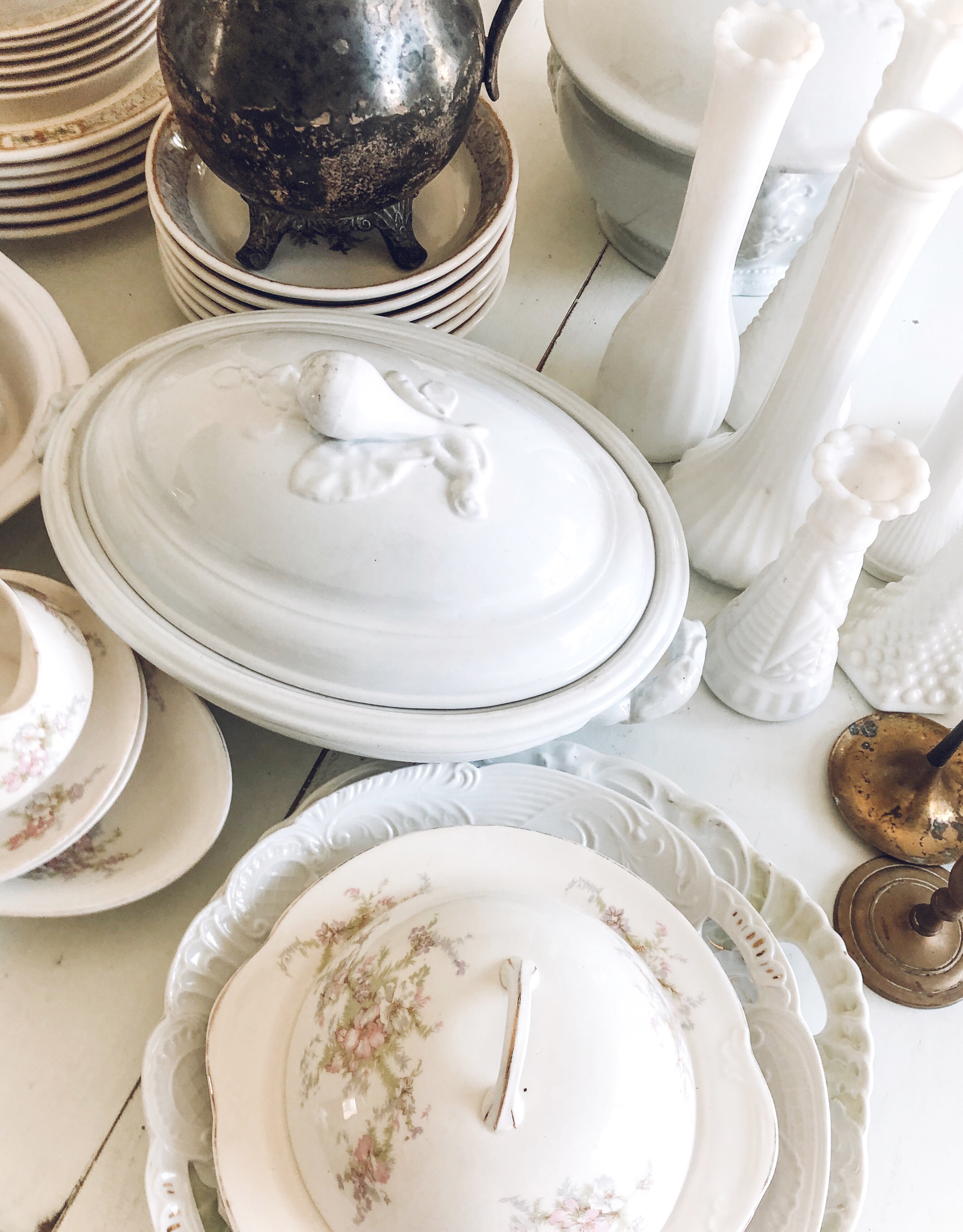 An ironstone casserole dish, that I scored from an auction for just $5, along with two ironstone platters, and an ironstone chamber pot.
And, of course, all the brass candlesticks that I could find for a good deal. Some plates to match the finger bowls, a couple ironstone pitchers, and a bunch of other random pieces. I can't wait to get all of these treasures tucked away in my china cabinet where I can see them everyday!!
I'd love to hear, What do you look for when scouring the antiques shops, thrift store, etc?
I'll be back tomorrow to show y'all the $5 piece of furniture that I found at a local thrift store, painted, and sold this week.
Hope you all have a wonderful day full of happiness!!!
~Emily
Check out where I have linked this project…. Blog link list.