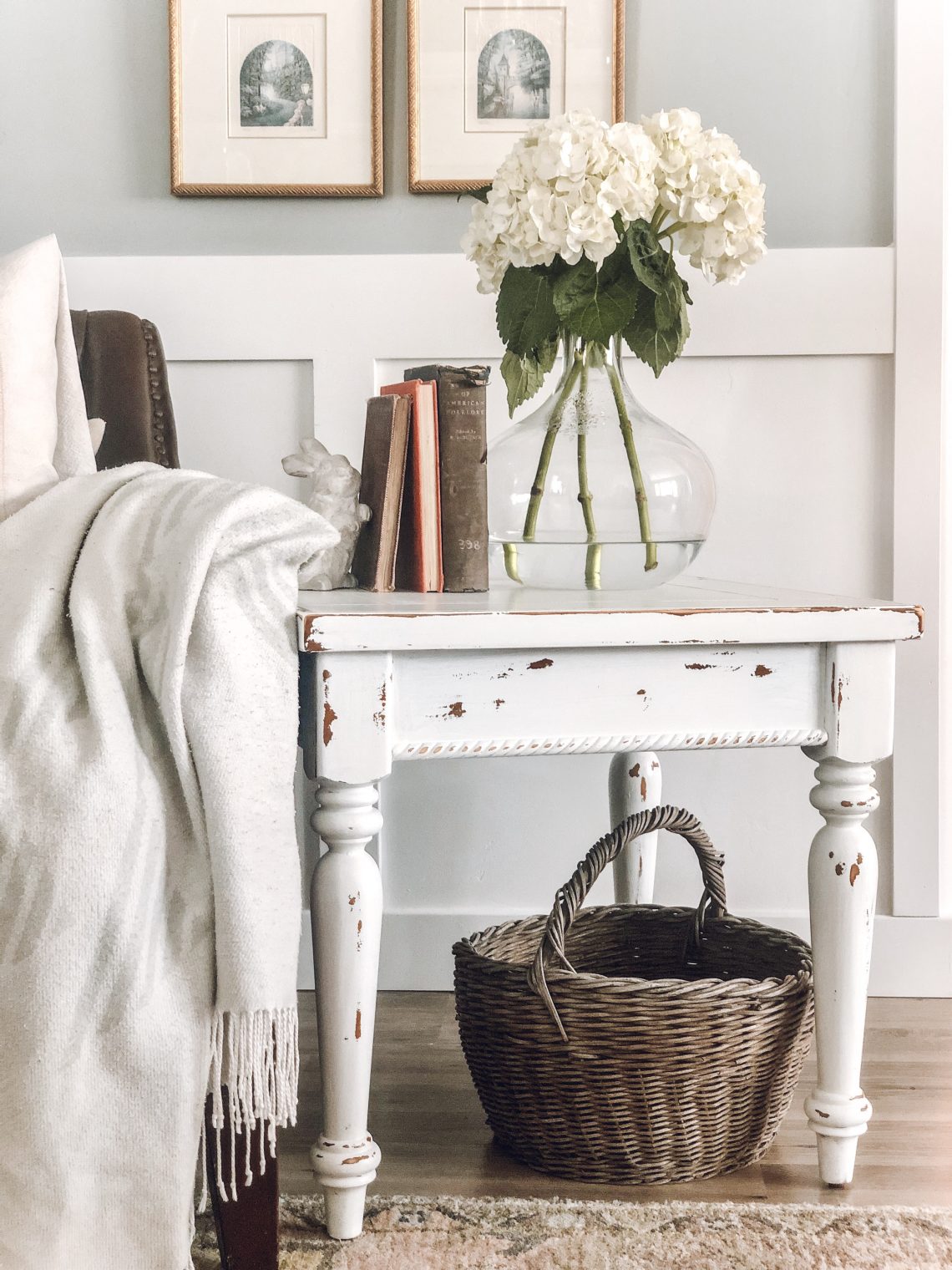 Furniture Transformation & DIY Chalk Paint
Happy Friday y'all!! I'm so excited that we finally made it to another weekend!!
I wanted to quickly show y'all an adorable little table that I bought for just $5 at my local thrift shop. With a couple coats of chalk paint, a little distressing, and staging, it sold it in less than an hour! I totally forgot to take a "before" picture, but just imagine it…an ugly brown, dirty, and pretty banged up when I bought it.
And now…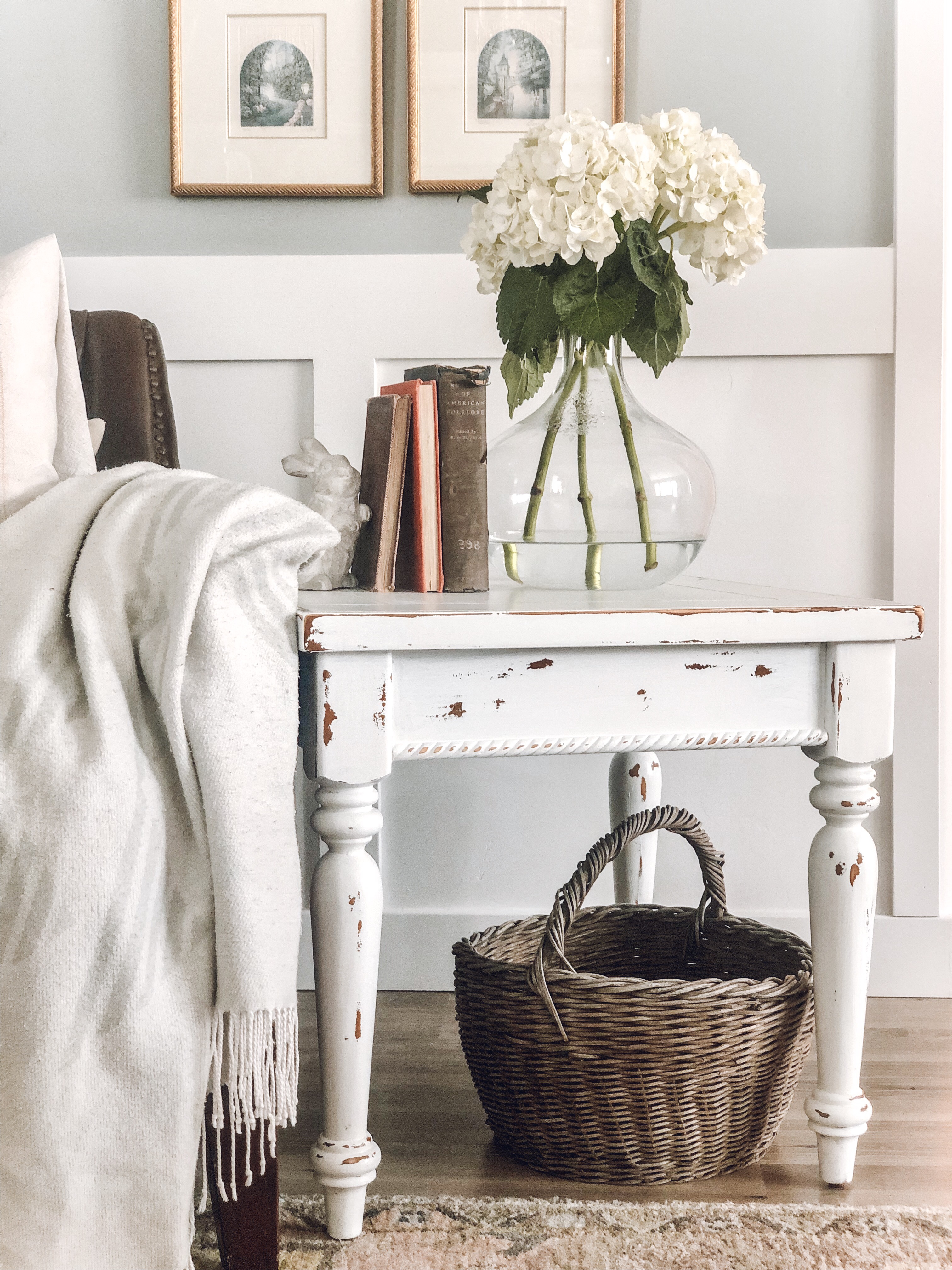 Such a cute little table!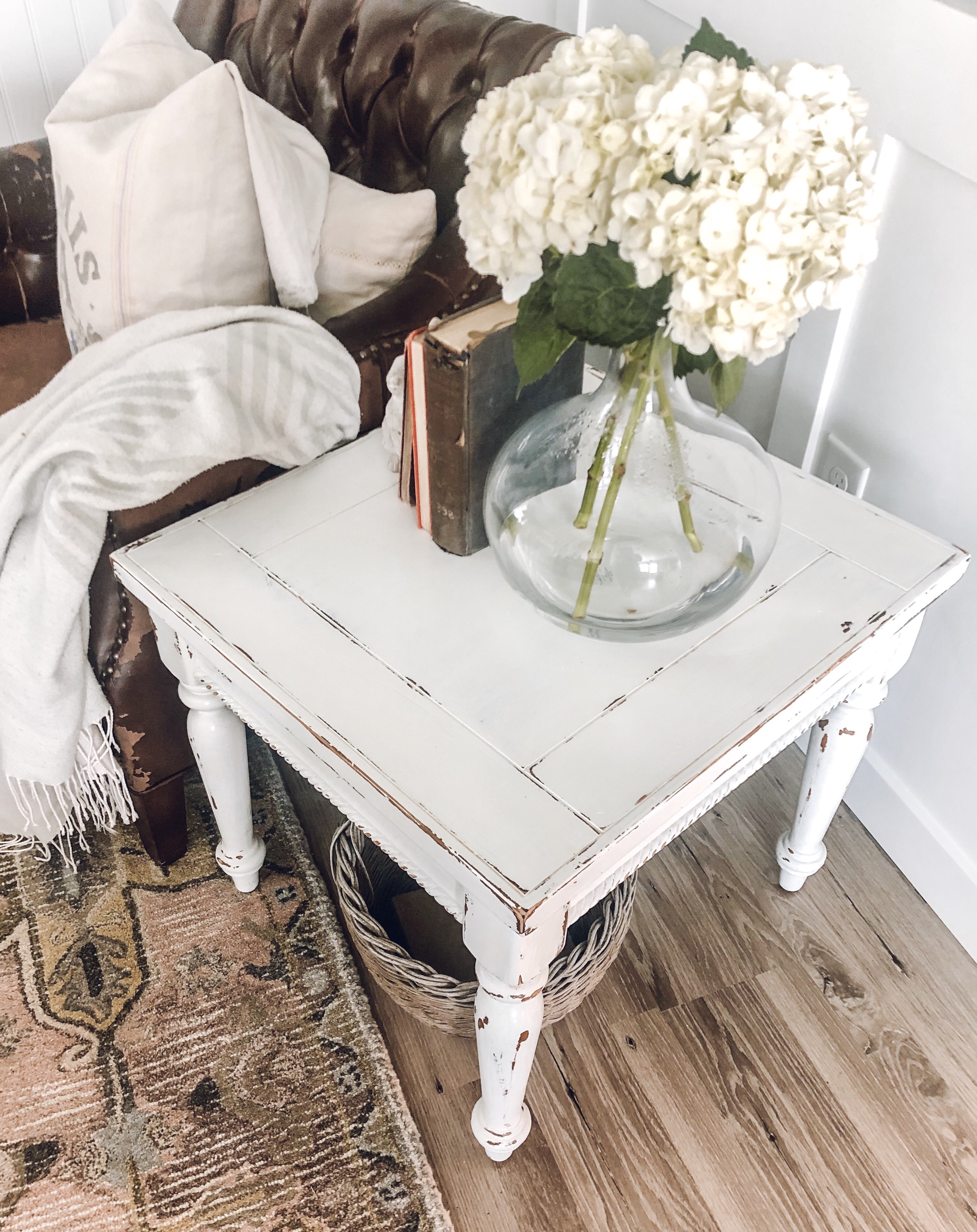 To be honest, the best part about transforming pieces of furniture to sell, is that, one, I love doing it, and, two, I love seeing buyers that really love the piece of furniture that I transformed! I have had a couple people message me, days after they bought a piece from me, telling me that they love the piece and hope to buy more from me soon! Such a great feeling and a huge compliment!!
The table that I am working on right now is a beast!!! It has such a darling shape, but the paint it soooo hard to remove.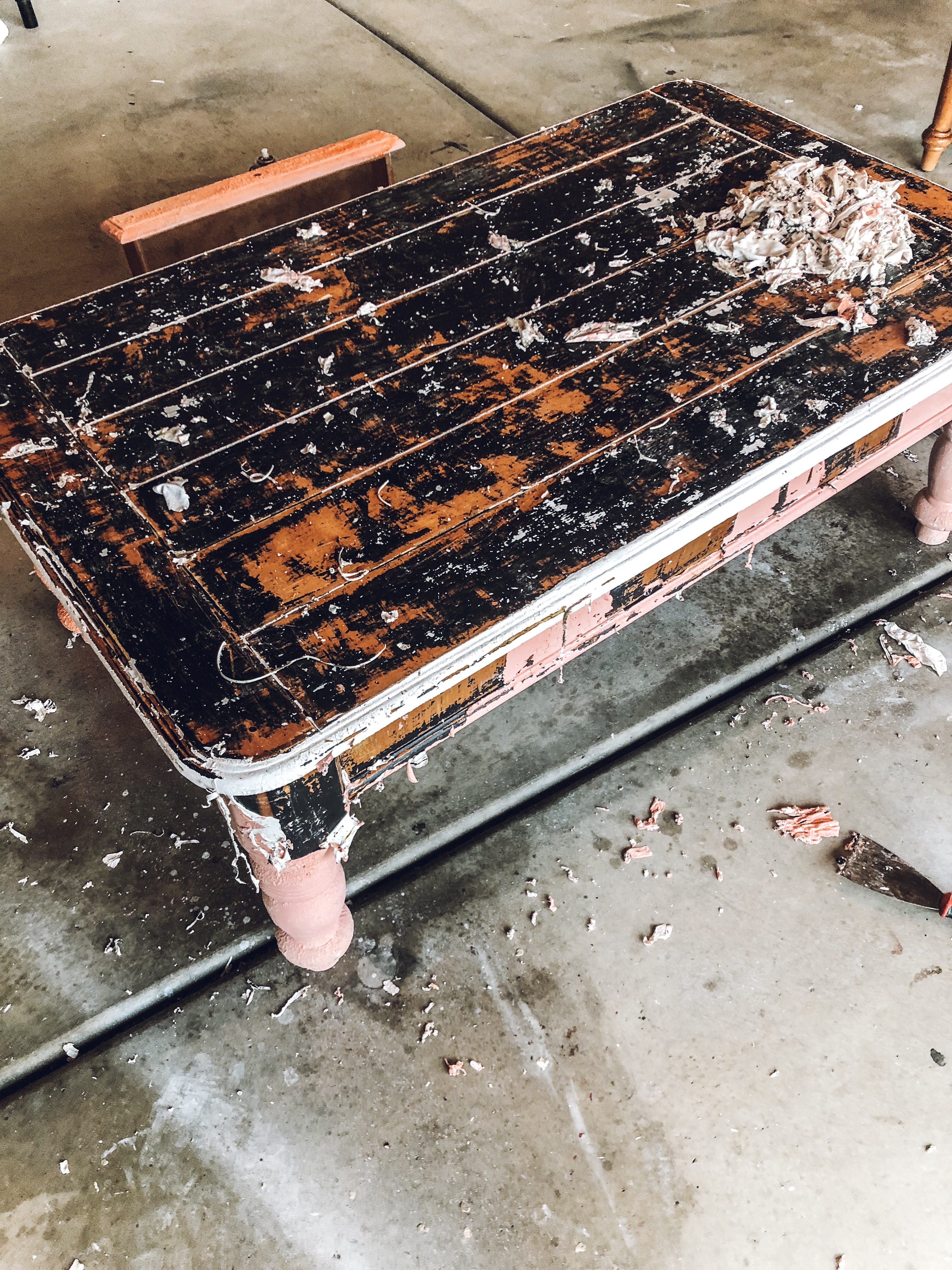 There she is, after I had worked on her for a couple hours! Some projects seem so daunting! Crossing my fingers that she turns out cute!!
And, I wanted to quickly share with y'all the simple DIY chalk paint recipe that I use…
Mix equal parts Plaster of Paris powder and water. Once completely combined and smooth, and two times as much paint as you have Plaster of Paris.
I used….
1/2cup Plaster of Paris powder
1/2cup water
2cups paint
**If you want your paint a little thicker, just add less water.
Happy weekend, my friends!!!
~Emily
Check out where I have linked this project…. Blog link list.