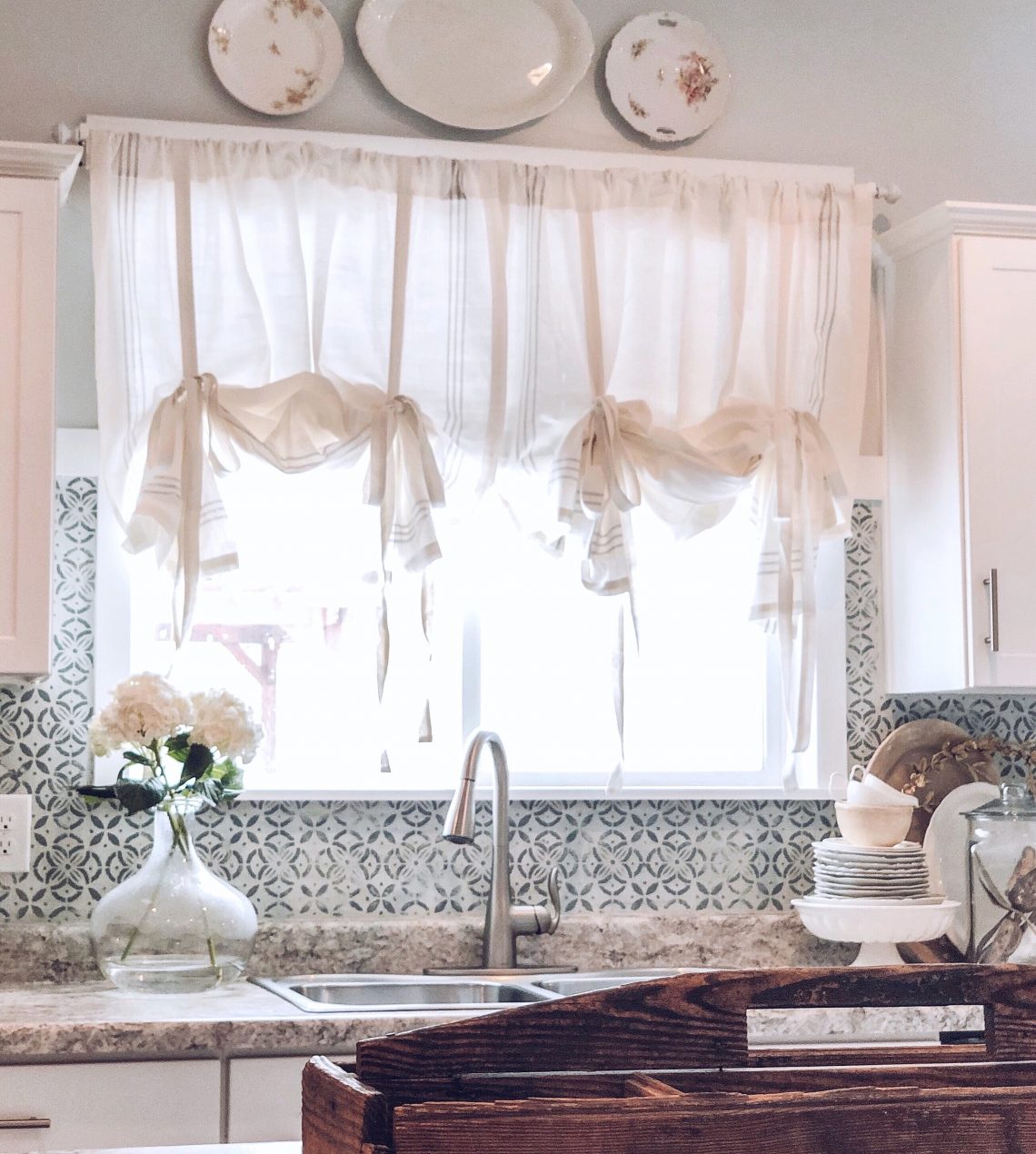 Hi, friends!! I hope you're having a wonderful day, full of sunshine and happiness!! Yay for Friday!!!
Because I always get asked about these darling curtains, which sold out shortly after I got them, I thought I would share some cute alternatives. I have had these curtains in my kitchen for quite a few months now, and absolutely LOVE them!! I love the effortless look they add to my kitchen window.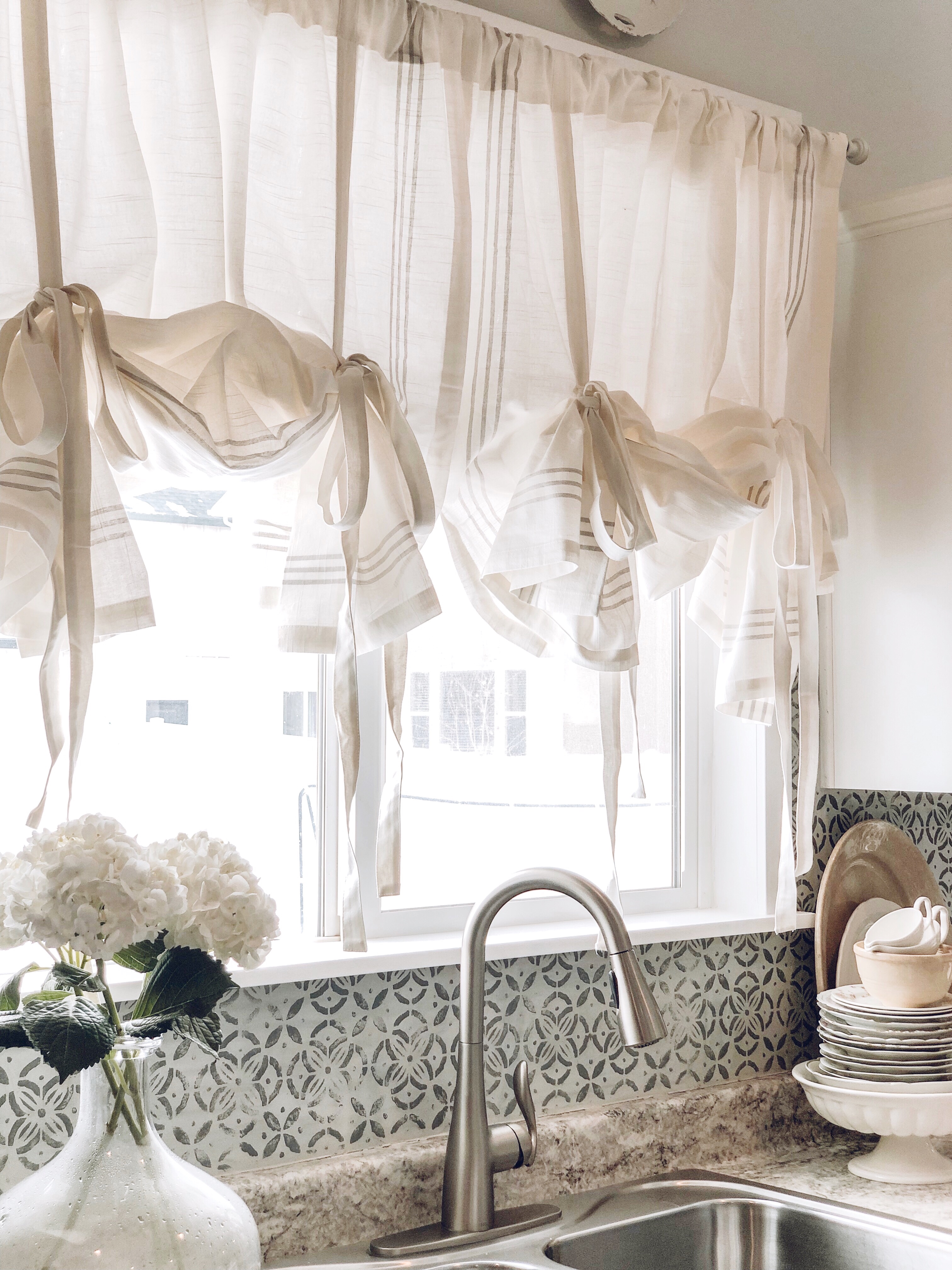 Before I show you the cute curtains that I have found, I want to show you the stock photo for the curtains that I have in my kitchen…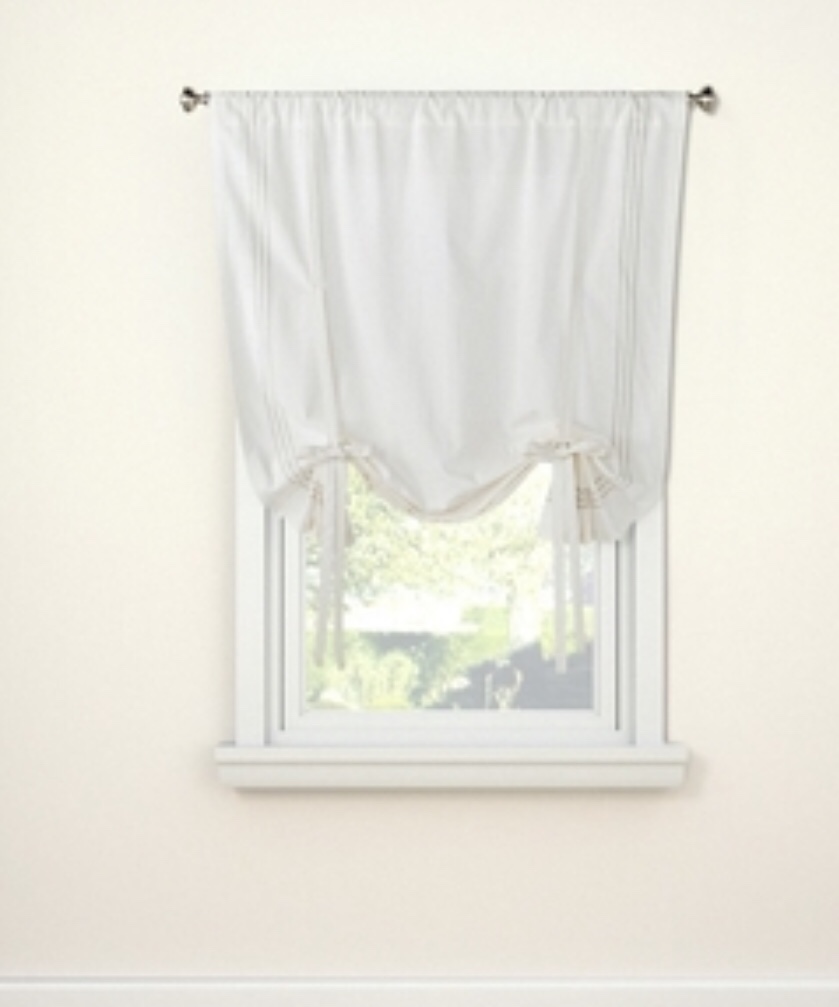 Don't they look so much different in the stock photo than they do in my kitchen? The reason that mine look so different is how I have mine hung and tied. I could have easily used just one panel, but I love the look of excess fabric, so I opted to use two panels, instead of just one. Also, my curtains are tied up quite a bit higher than those in the stock photo. This also gives the curtains such a more full look. I never know that I would love these curtains as much as I do!
First up, these lace curtains are so pretty. They would add that soft, feminine touch that I love! I'm going to order these for my bathroom windows. I think they're going to be so lovely!! Click on the picture below to take you to the source…
Next, these white tie up curtains, with a sweet little detail at the top. These would look cute in almost any space! Click on the picture below to take you to the source…
And, these white tie up curtains are another great choice. Simple and sweet, with a swiss dot detail, and a little ruffle on top. Imagine how cute that top ruffle would look with an extra panel on that window! Click on the picture below to take you to the source…
And last, but definitely not least, these curtains are a little pricier, but absolutely darling! Click on the picture below to take you to the source…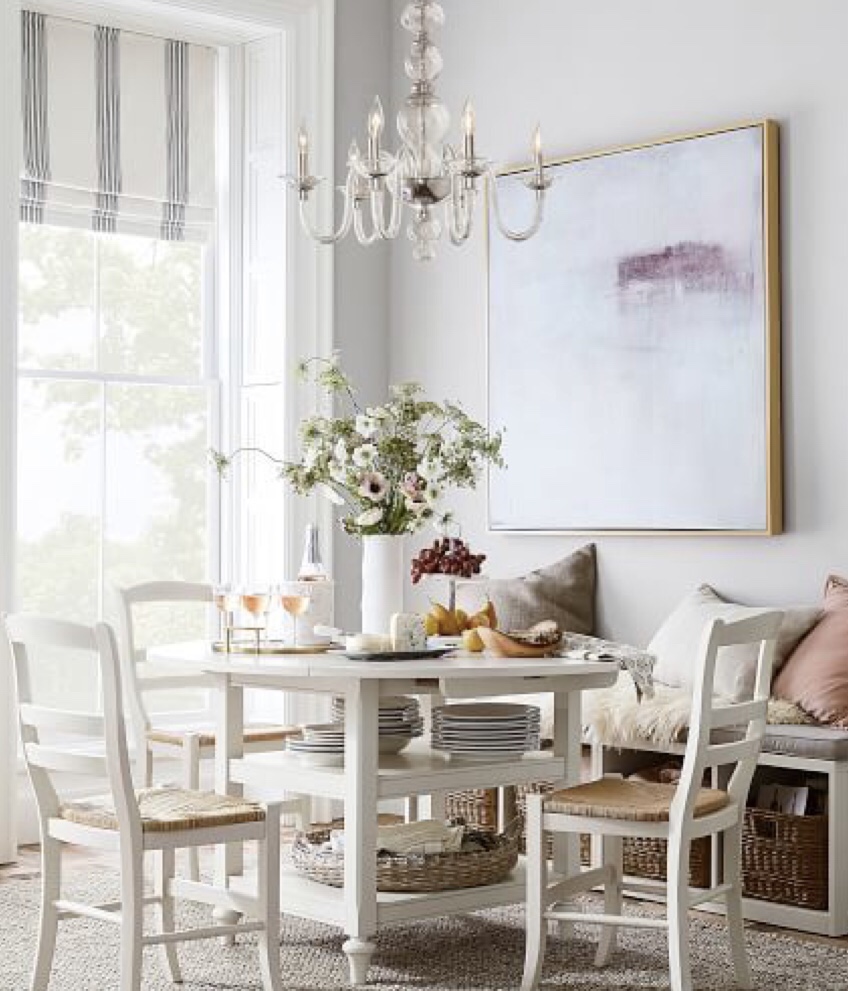 I'm seriously considering ordering a couple panels of each of these! They're all such beautiful choices! I hope this helps everyone who has been asking about my curtains!
Hope you have a wonderful weekend!!! I'll be back on Monday with our monthly thrift store challenge. I'm so excited about what I found this month for the challenge! Can't wait to show y'all!
~Emily
Check out where I have linked this project…. Blog link list.