And that's a wrap – simple gift wrapping ideas
Happy Thursday, friends!!
Today, Tara and I, are sharing a few gift wrapping ideas. I don't know about you, but I tend wait until the very last minute to wrap all the Christmas gifts. I'm usually up all night on Christmas Eve, wrapping and wrapping! I'm so excited to get a head start this year, I might even finish wrapping before Christmas Eve!
I start by gathering my supplies, gift wrap, ribbons, scissors, tape, and some little things to embellish the wrapped packages. Almost every year I use bells and greenery, which I used this year as well. I also used little bottlebrush trees, Santa snowflakes, little grapevine wreaths, and gold glittered stars.
I got my gift wrap last year, during the after Christmas sales. I like to have gift wrap that coordinates, but doesn't necessarily match. I keep my gifts feeling festive and whimsy for my little guys! Christmas is so much fun to experience through the eyes of children!
First things first, wrap all the gifts!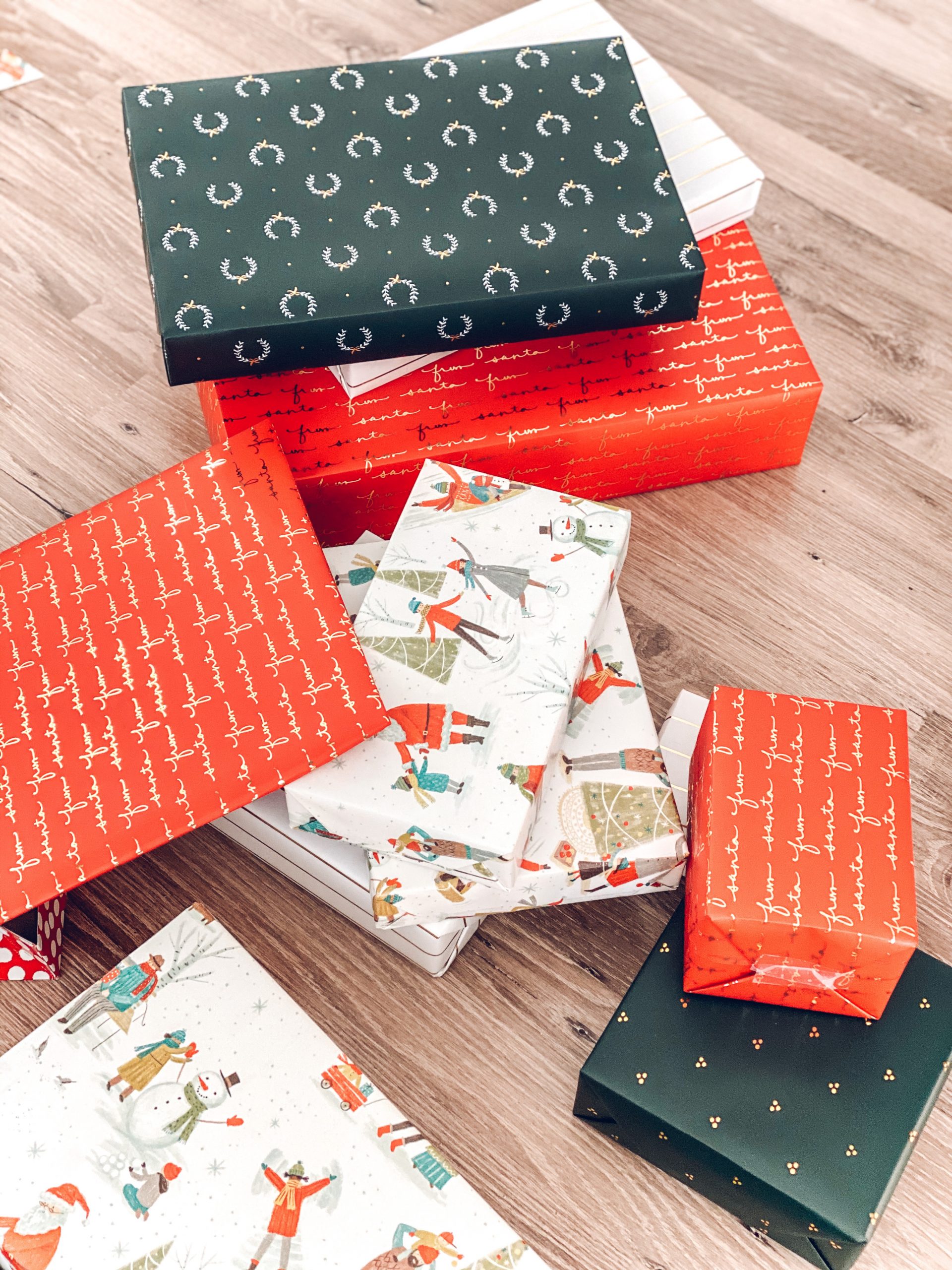 Now it's time for the fun, embellishing! I start with ribbons.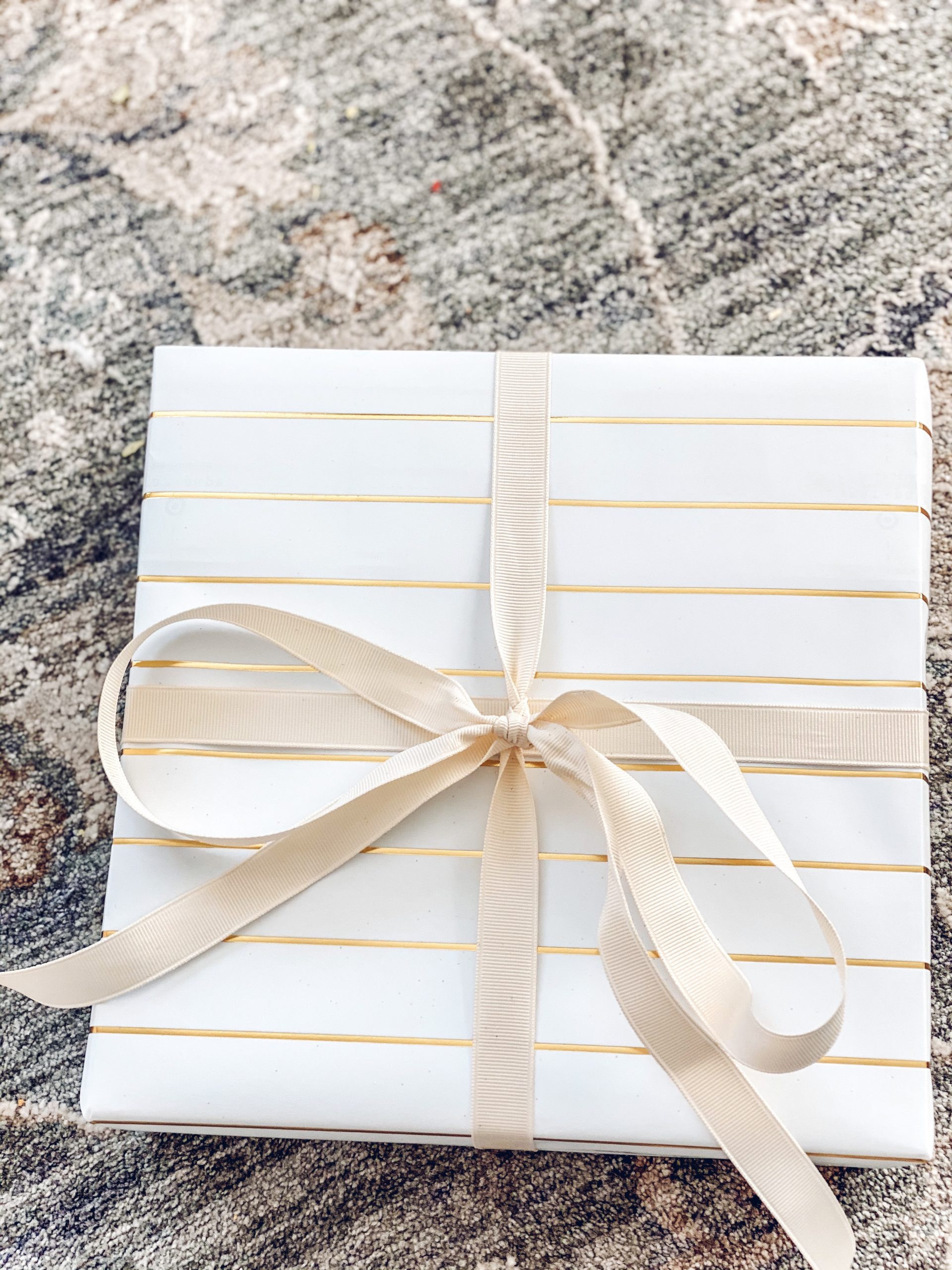 Then add on my embellishments, in this case a simple Santa snowflake.
I bought the gold glittered snowflakes from the Target dollar spot, and glued a Santa die cut on. The Santa die cuts are from Hobby Lobby. Love their vintage feel!
I added a bit of greenery to the little grapevine wreaths and a bottle brush tree, for a fun festive touch.
Loving this pink velvet ribbon that I found at Micheal's!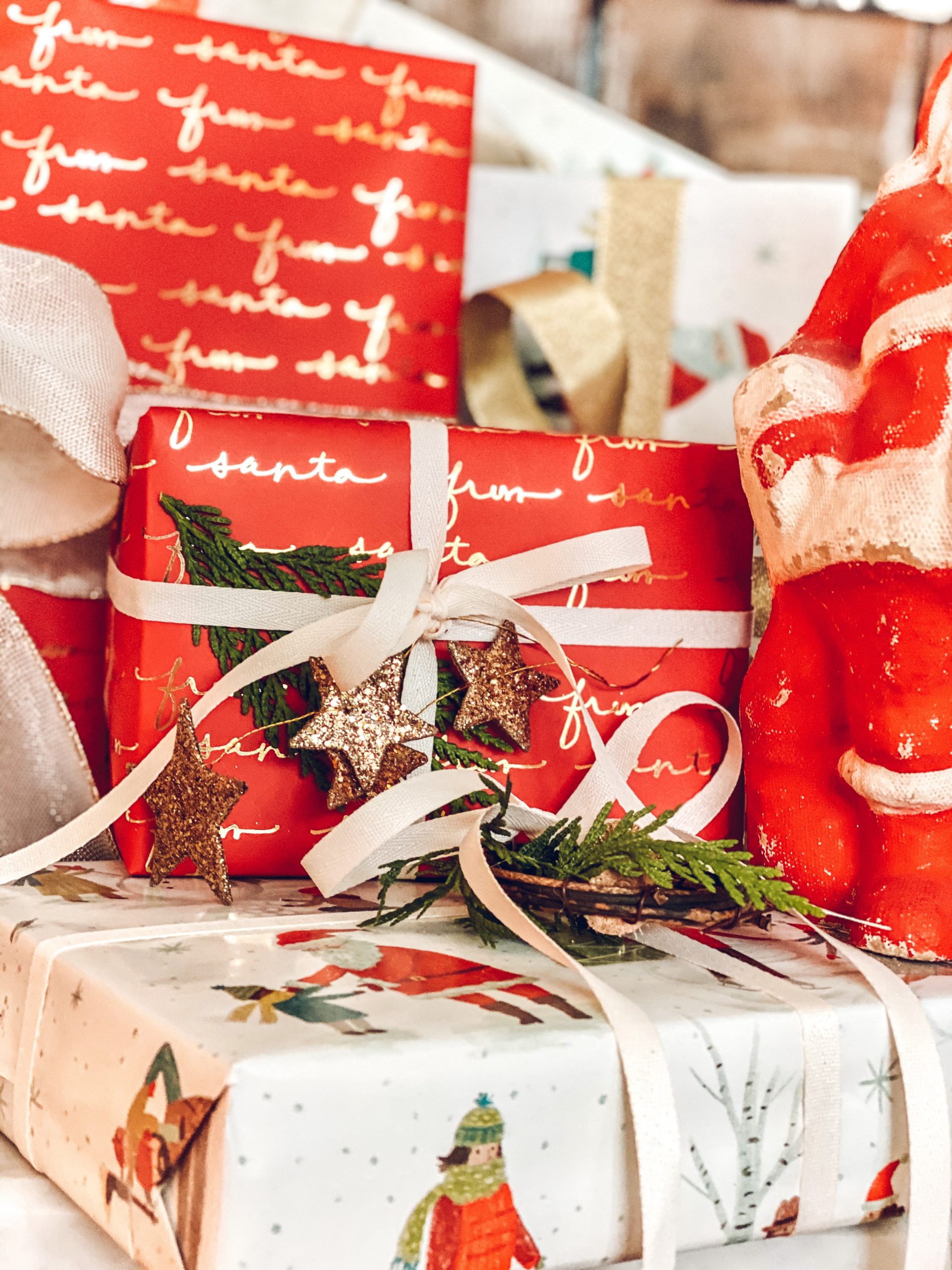 These glittery stars were part of a garland that I cut apart.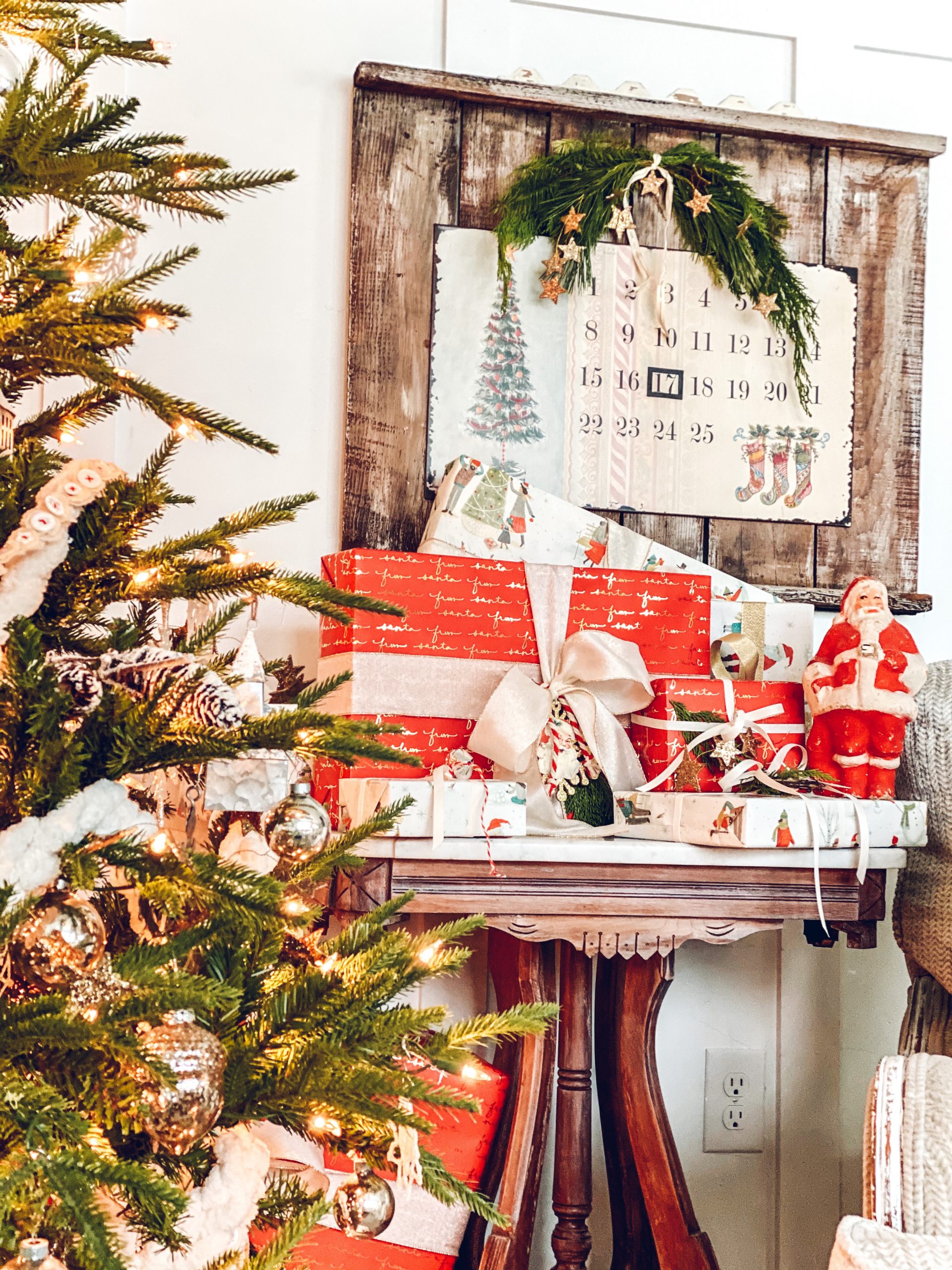 I still have some gifts to wrap, but it sure does feel good to get a head start this year!
Let's hop over and see Tara's gift wrapping ideas! Simply click on the picture below…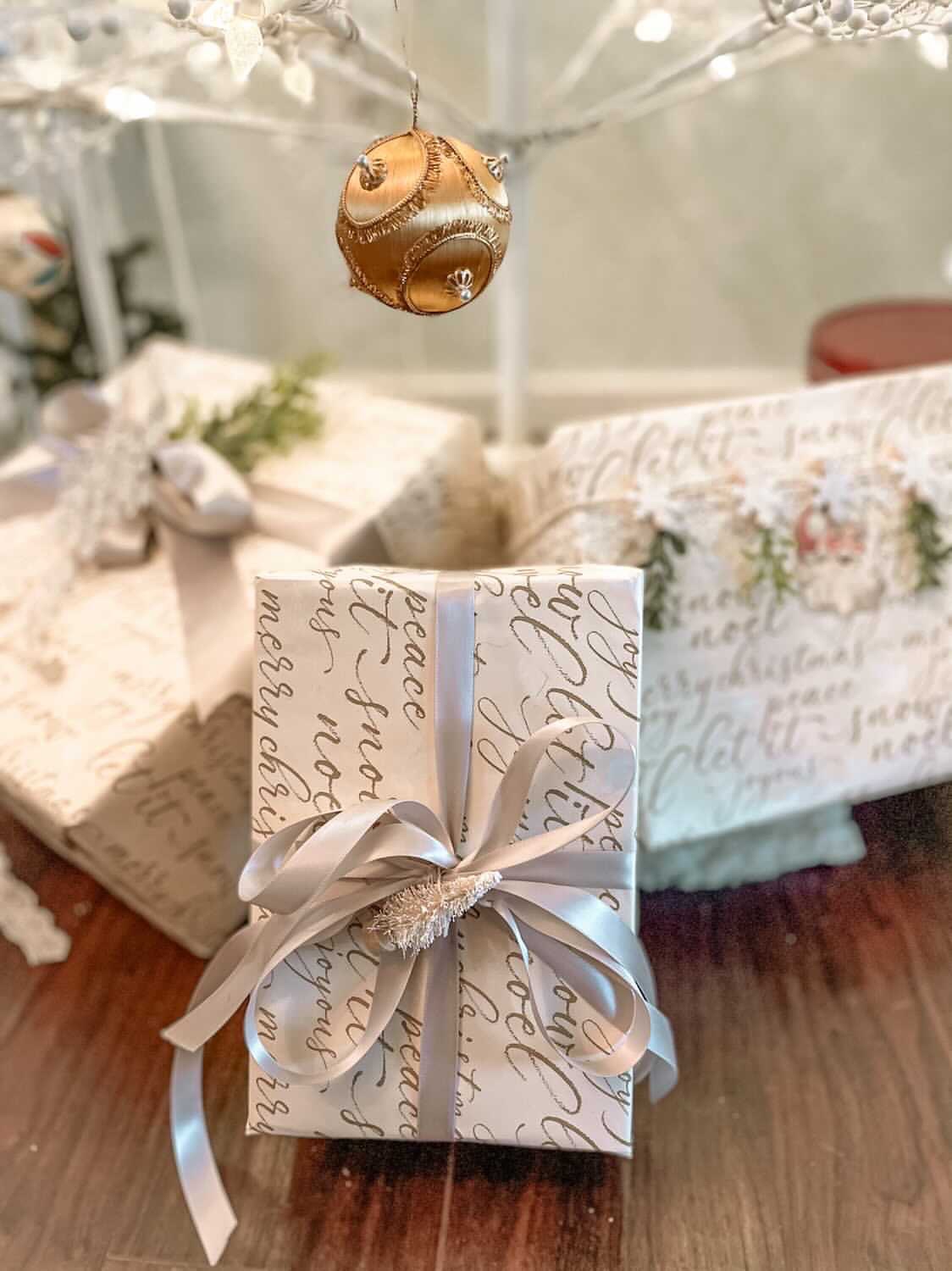 I hope you all have a wonderful evening!!
Lots of love to you!
~Emily