Love is in the air ~ Valentine's Day Decor
Happy Thursday, friends!! Today, I, along with Tara, are sharing a few ideas on how to add simple Valentine's Day decor to you home.
It's easy to get carried away with all the reds and pinks around this time of year, but for me, I'm trying to keep it simple and neutral this year. Don't get me wrong, I love red and pink for Valentine's Day decor, I just don't want use too much of it.
I started in the kitchen…
These shelves are always one of my favorite places to add a few festive touches. I kept it simple with a few vintage heart shaped cookie cutters, this metal heart and twine garland that I made.
To make the heart garland, I started with these metal hearts from Hobby Lobby…
I sanded each heart, just a bit…
Then, soaked them overnight in some white vinegar…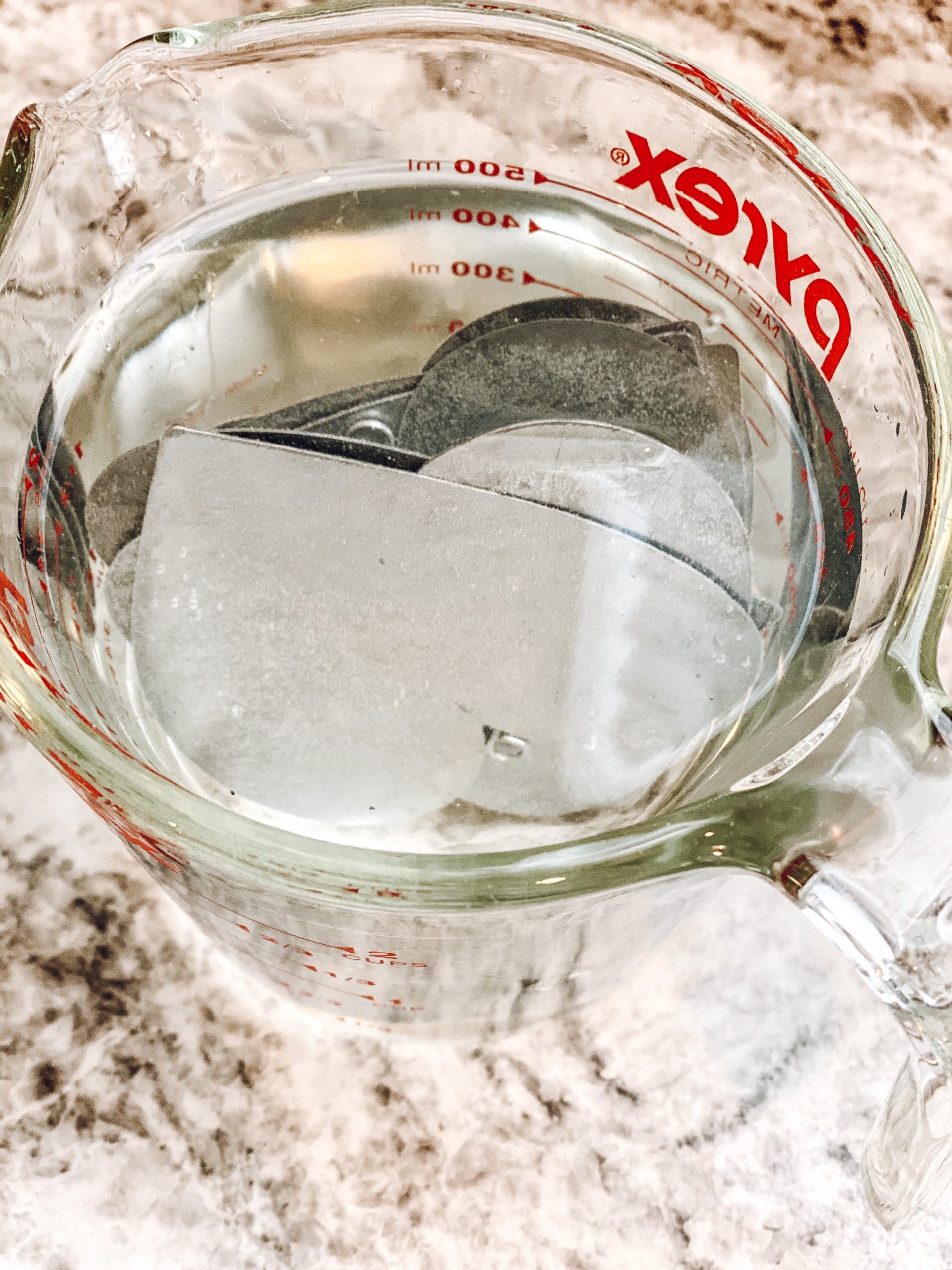 I then rinsed them off, dried them, and painted a few…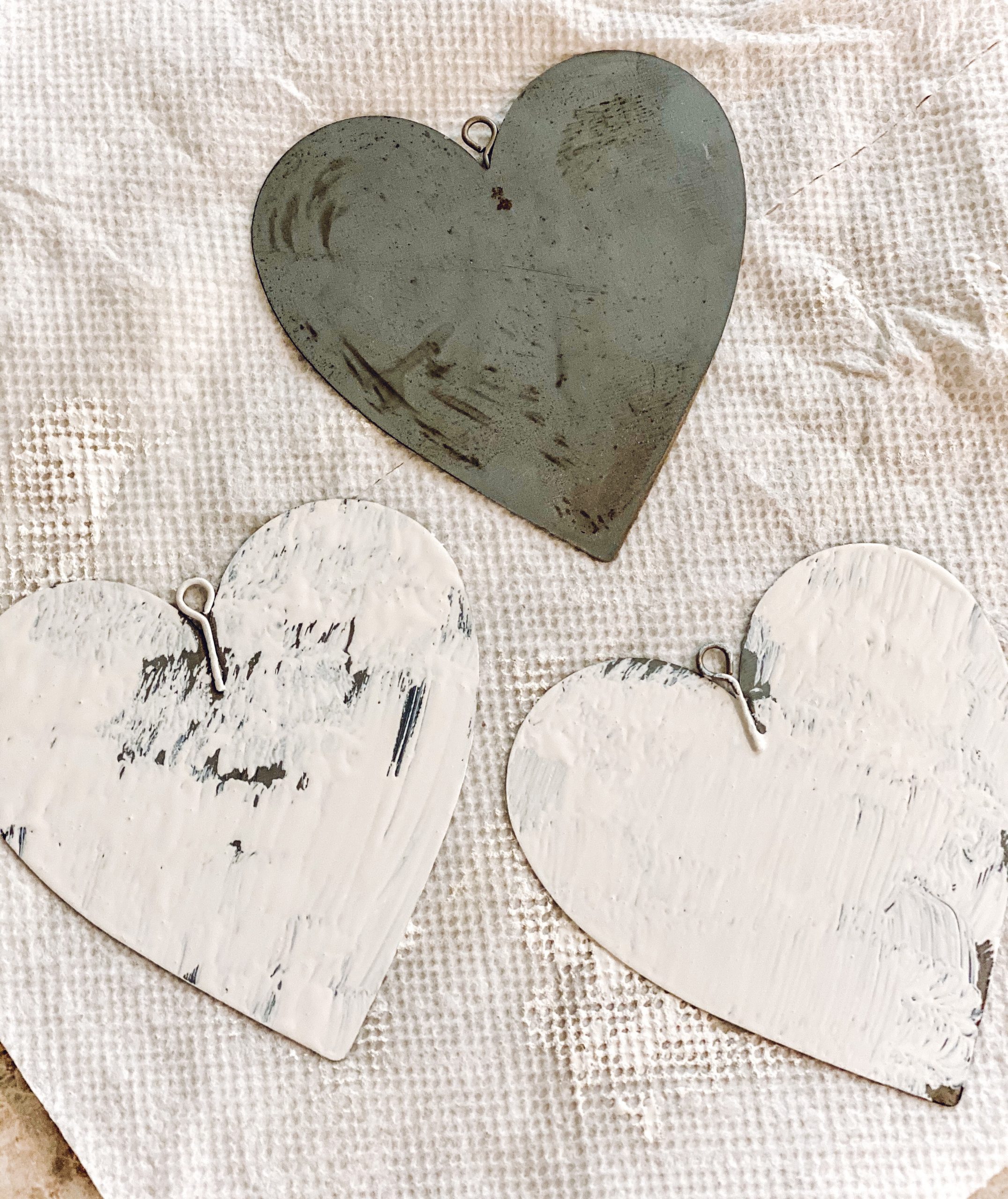 Once the paint was dry, I used twine and to string them across the shelves…
Inexpensive, quick and easy, my favorite type of project!!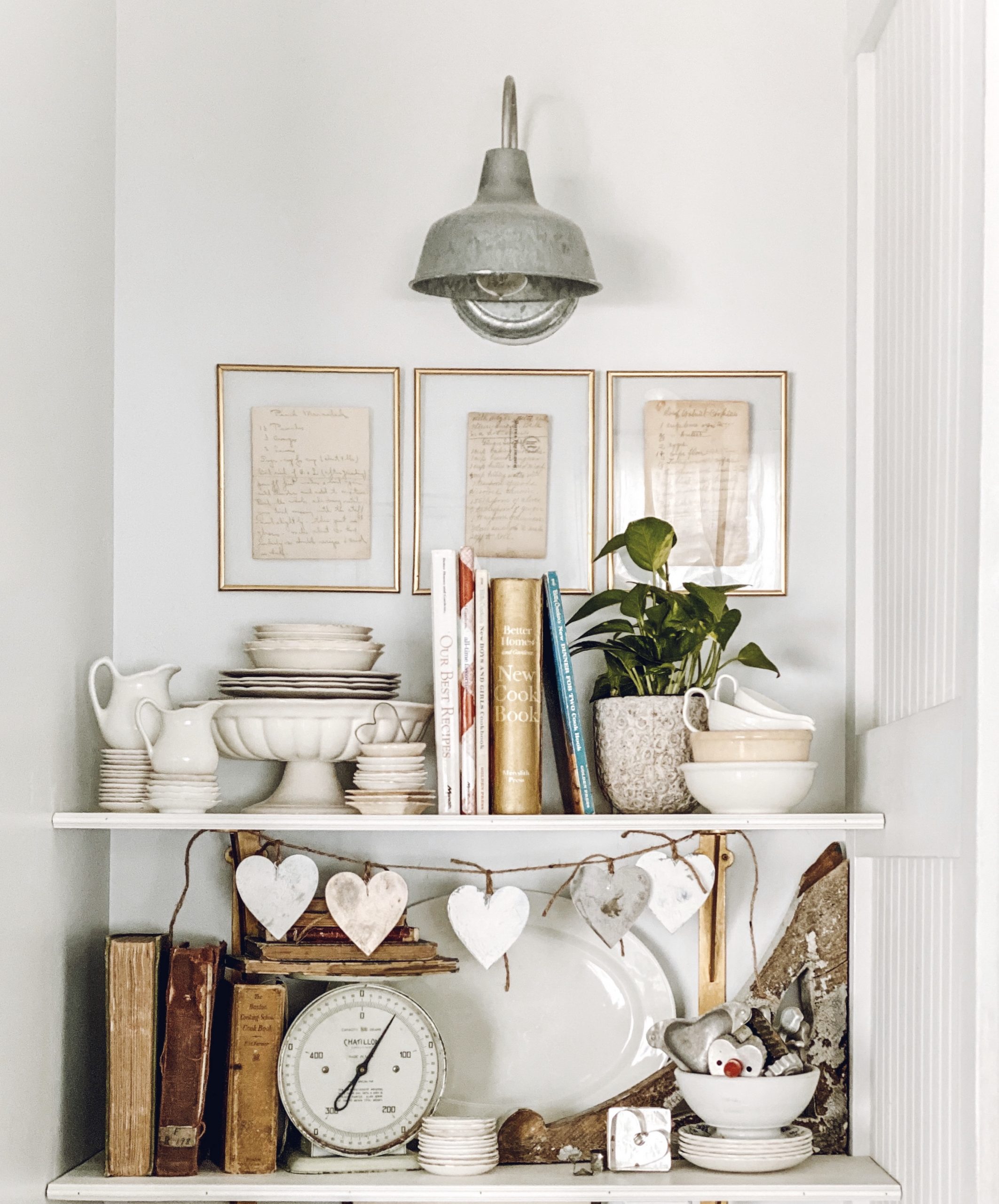 For my mantel, I made a quick little garland using some sweet little vintage Valentines!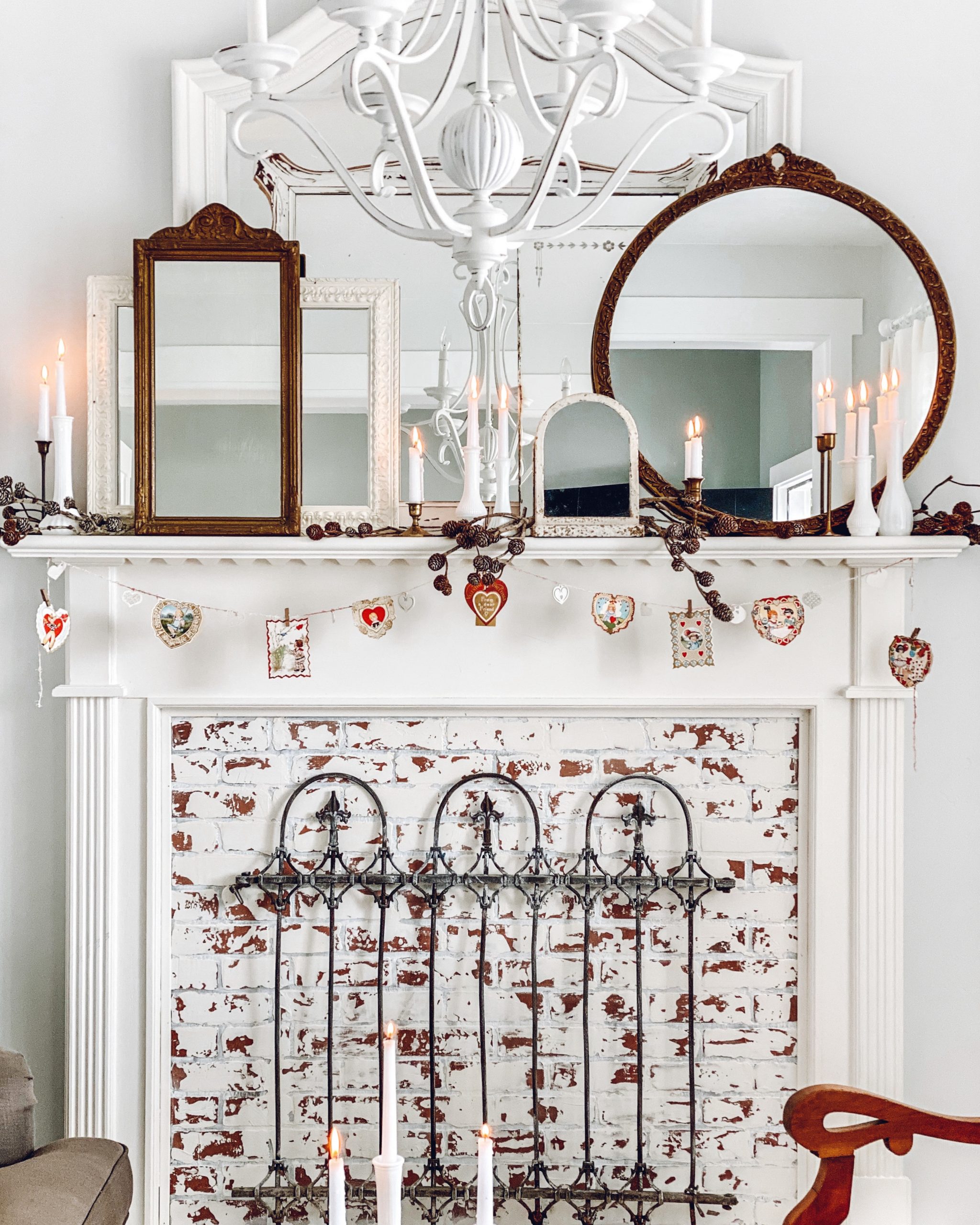 I tied a few white wooden hearts to some pink string, and then placed/clipped a few Valentines onto the string. So easy!!!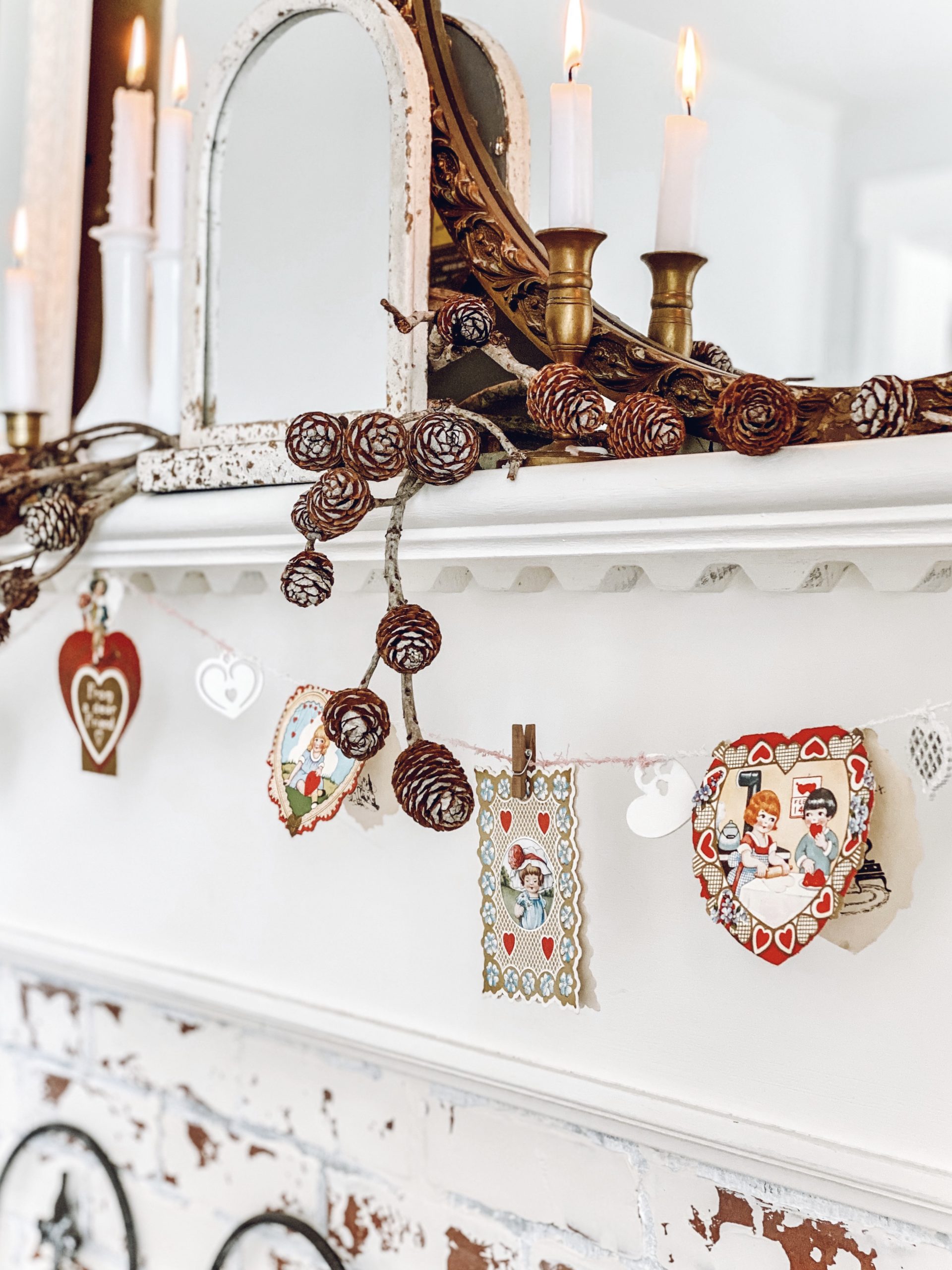 I also placed a few vintage valentines and vintage lace on the little side table in my living room.
I adore vintage Valentine's Day cards!! They are so sweet!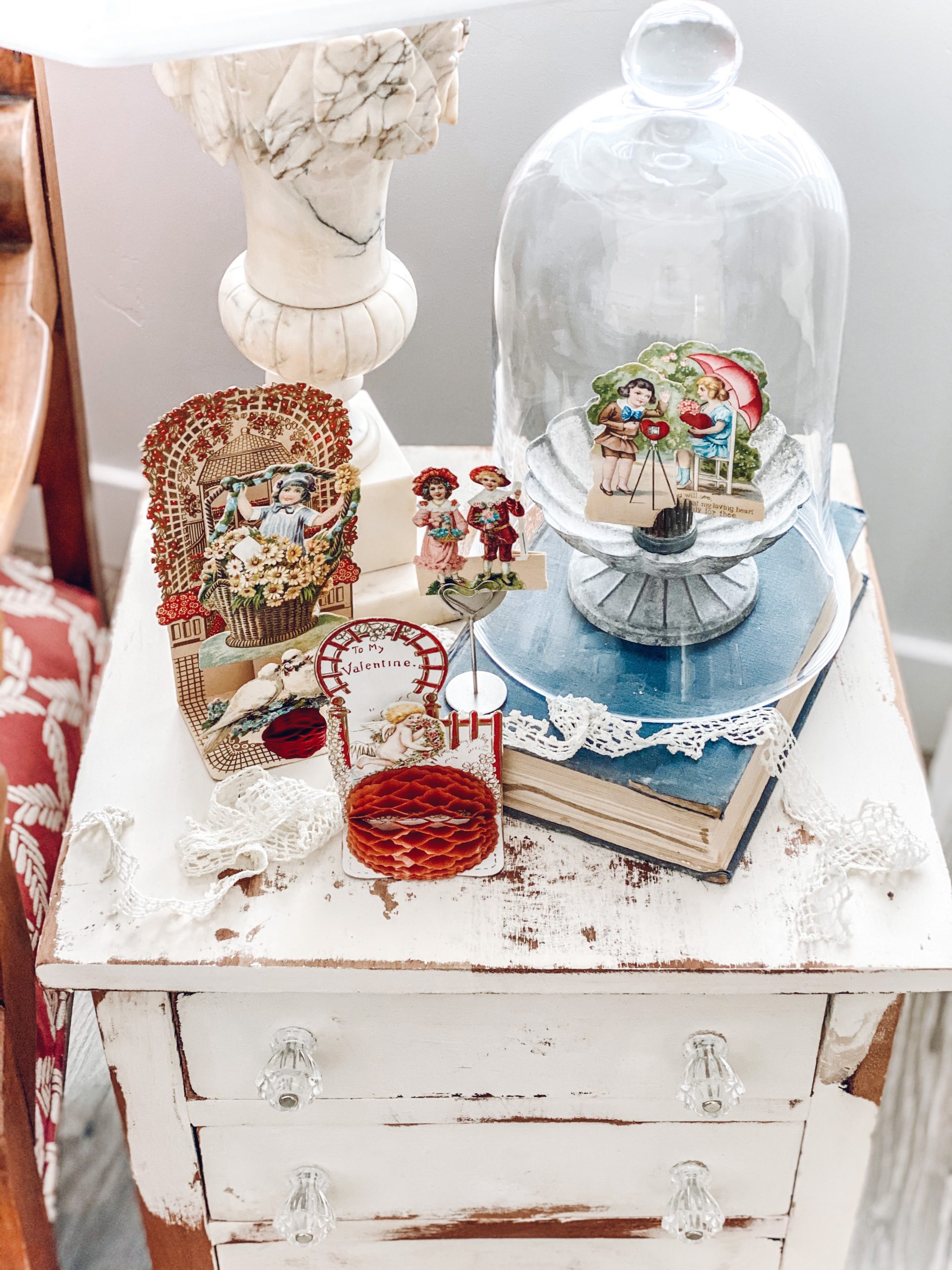 This was all so quick and easy to do! For those that want to start collecting vintage Valentine's Day cards, you can usually find them at antique store, Etsy, and EBay. They are so much fun to collect!!
💗💗💗
Now, let's hope over to Tara's blog to see what she is sharing today! Simply click on the picture below…