DIY wooden bud vase holder
With Mother's Day almost here, I wanted to share this quick and easy homemade gift idea, a wooden bud vase holder.
For this project I used a 2×4, a 1×4, wood glue, finish nails, chalk paint, and 5 bud vases.
I cut two 10 inch pieces of the 2×4, and two 10 inch pieces of the 1×4. I then glued the four pieces together, using wood glue. I added finish nails (the pink arrows in the picture below show the placement of the finish nails) in the top and bottom for extra stability. Make sure to place your nails on the edges so they don't interfere with the holes for the bud vases.
After the glue is dry, paint it, distress it, antique it, stain it, or whatever you think would look best. I painted mine in a white chalk paint and then slightly distressed it.
After it was all painted, I decided that I wanted the sides to be tapered ever so slightly. I set my miter saw to 5 degrees and cut the sides down just a tiny bit.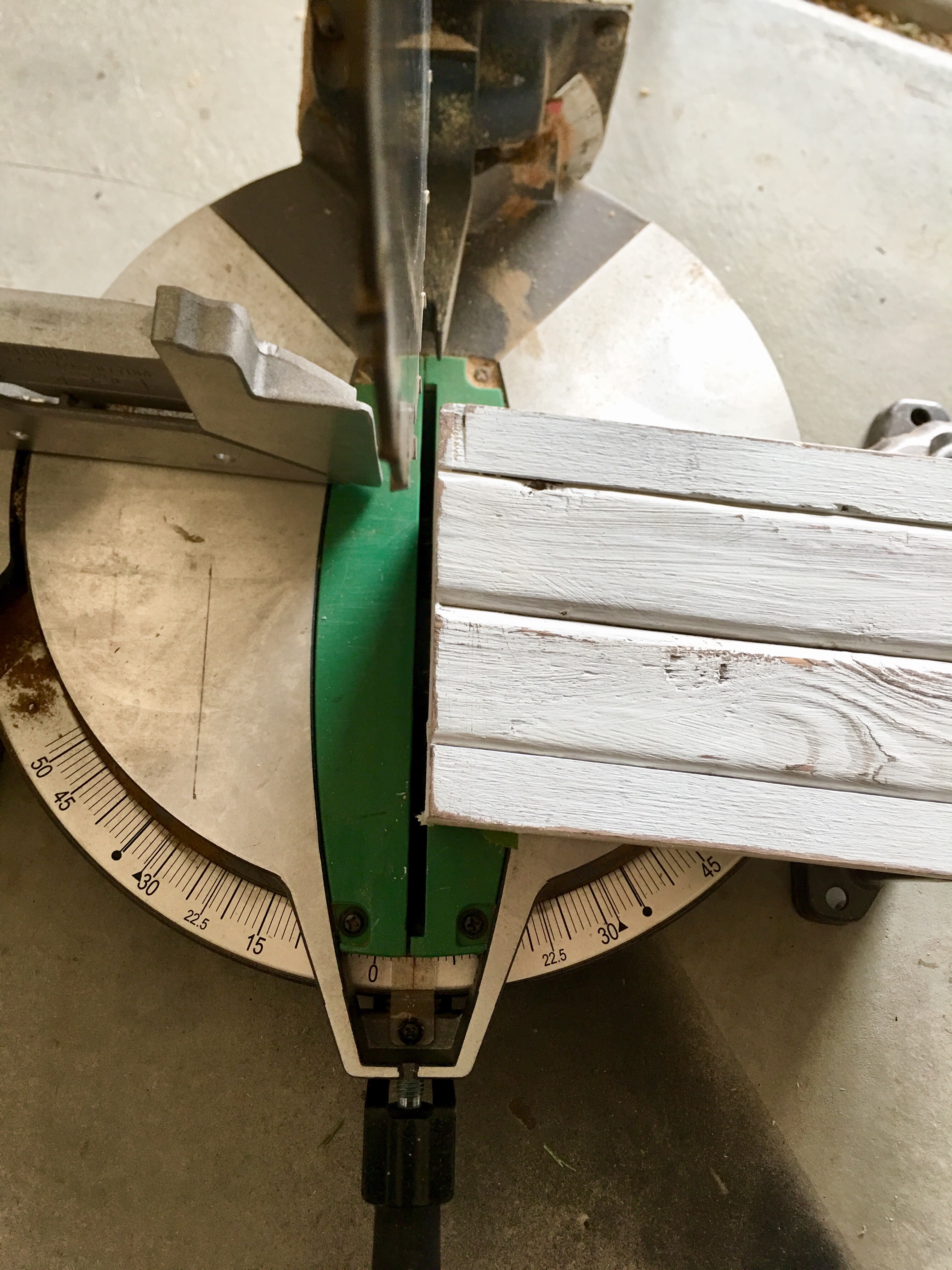 I then measured for the bud vases. I started by drilling my first circle in the middle, and then drew 1.5 inch circles, each being just 1/2 inch apart.
The bud vases that I used from hobby lobby are just under 1.5 inches in diameter, I used this 1.5 drill bit to make the holes.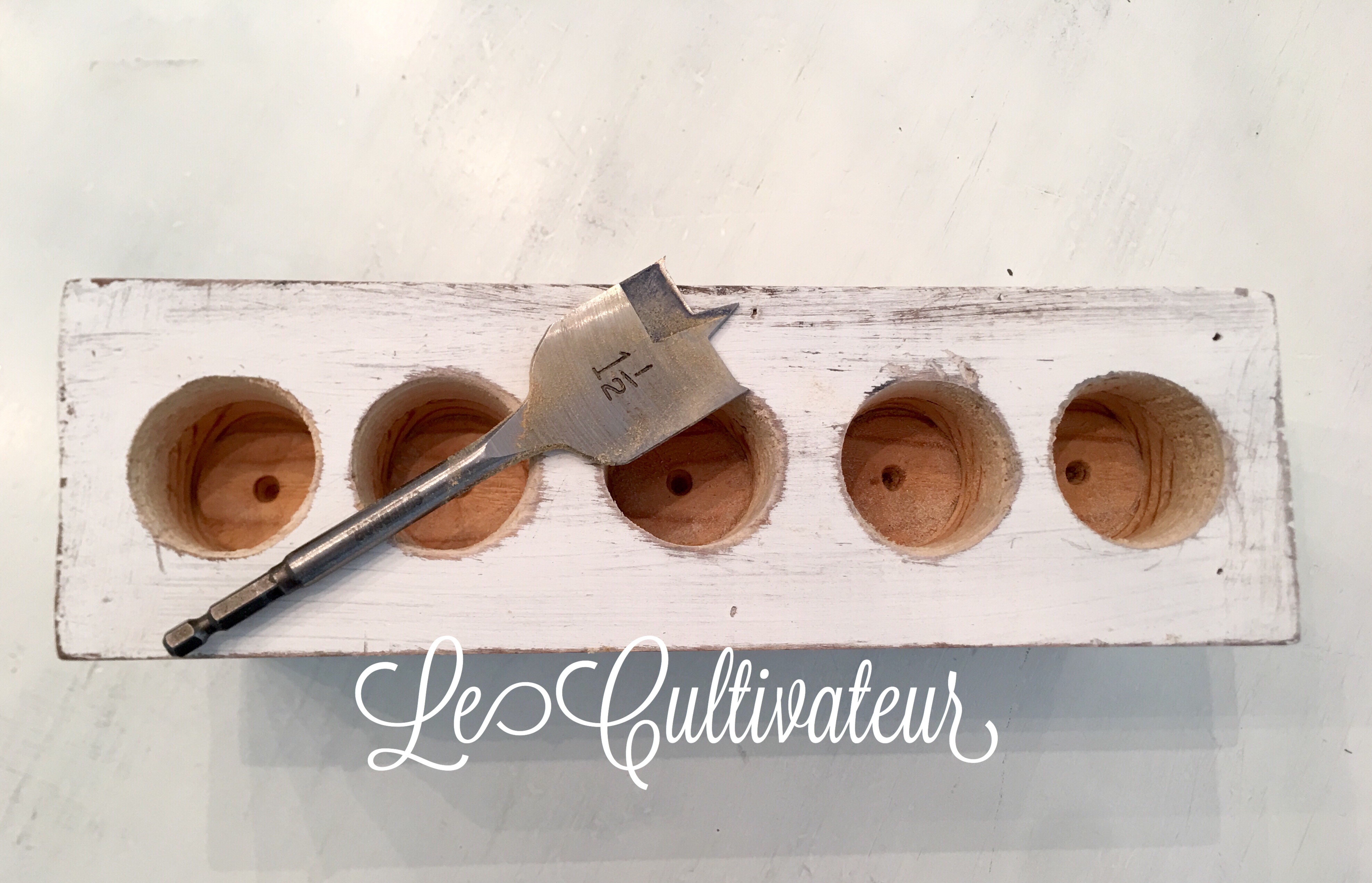 I then sanded inside the holes and top just slightly.
I love to have fresh flowers around my house, flowers make me happy!! This little bud vase holder is the perfect solution to add little snippets of flowers from my garden to my house.
Thank you for visiting LeCultivateur!!!
~Emily
Check out where I have linked this project…. Blog link list