When it comes to styling a side table, entry table, nightstand, sideboard, etc., I definitely have decor staples that I use time and time again! My decor staples never fail me. My top four decor staples are, fresh flowers or greenery of some sort, vintage books, lamps, and mirrors or art. I don't always use all four of my decor staples when styling a tabletop, desk, nightstand, etc, but it is certain that I am using at least two or three of my decor staples every time.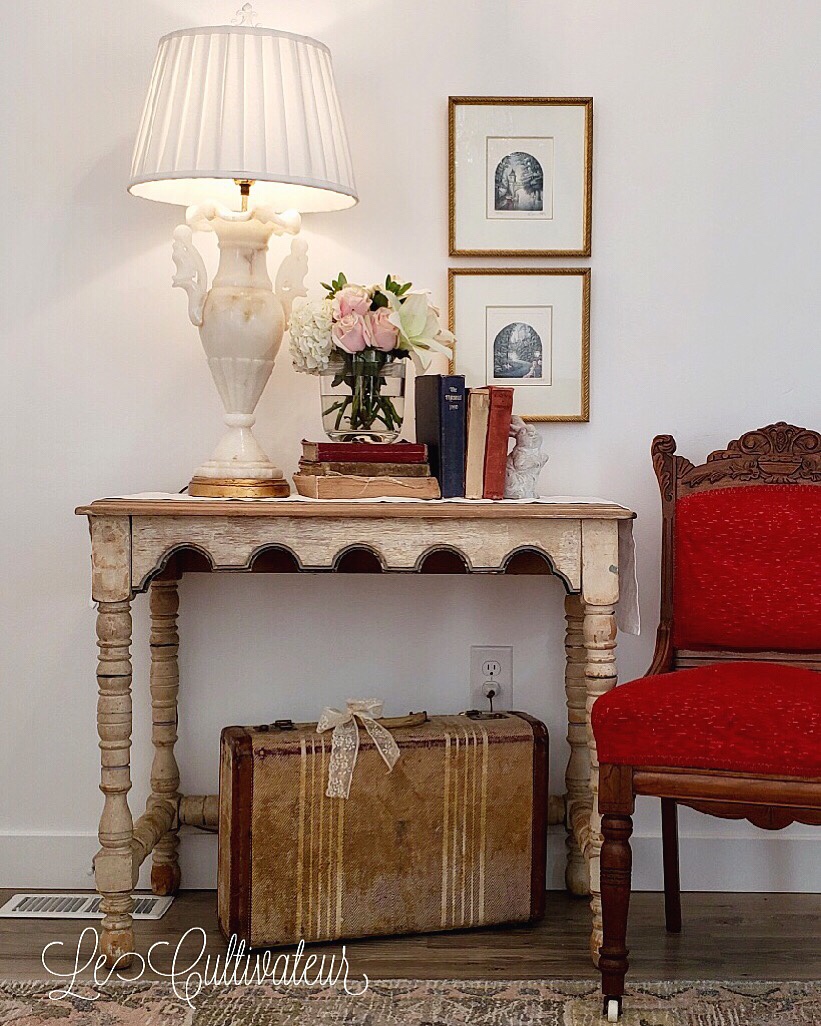 What are your tried and true staples? What do you love to decorate with? I would love to hear!!
Thank you for visiting LeCultivateur!!!
~Emily
Check out where I have linked this project…. Blog link list