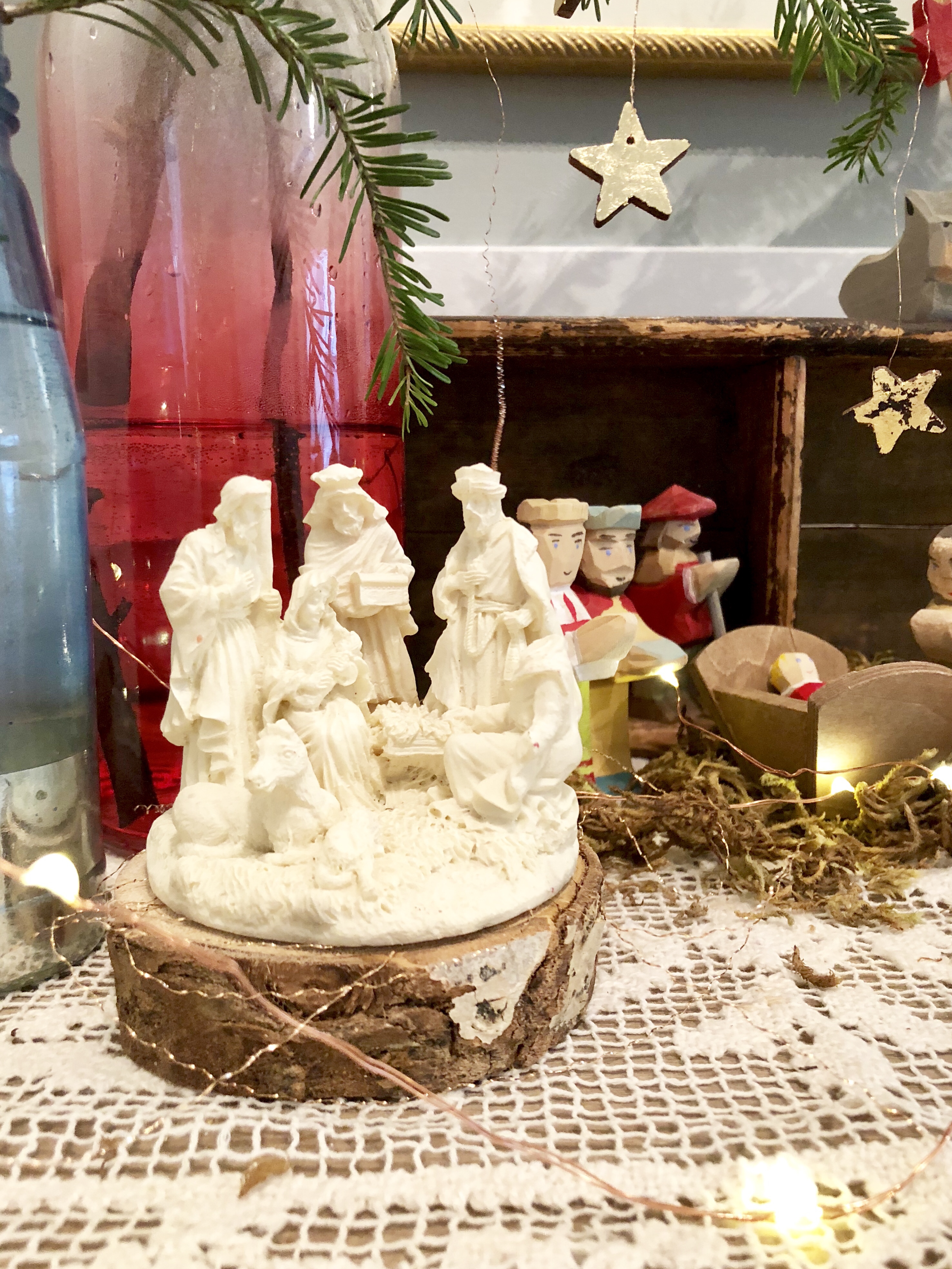 Every year, the week after Thanksgiving, my little boys and I put out our nativity scenes, in our little entry way. So, down came the winter decor, and out came the nativities.
I love gentle reminder that these little nativities give my sweet boys. I want to teach my littles that there is more to Christmas, so much more important than the presents that we receive.
And, aren't these little gold leafed stars so cute..my little boy's helped me make and hang them. We got some little wooden stars at Hobby Lobby, and then stained them with this red mahogany stain.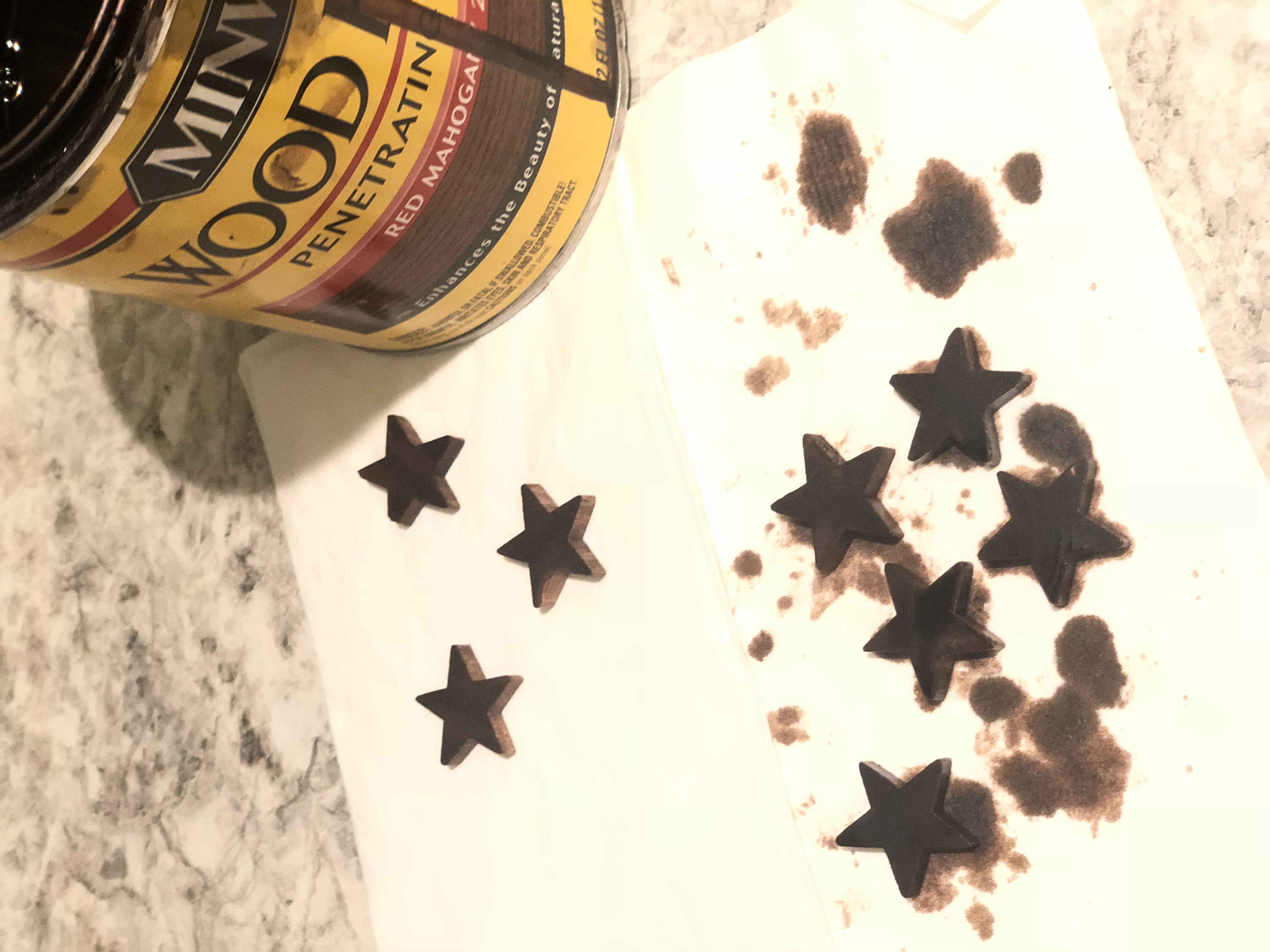 After the stars were dry, we gold leafed them, using a thin coat of Elmer's glue and these gold leaf sheets that I picked up at Michael's.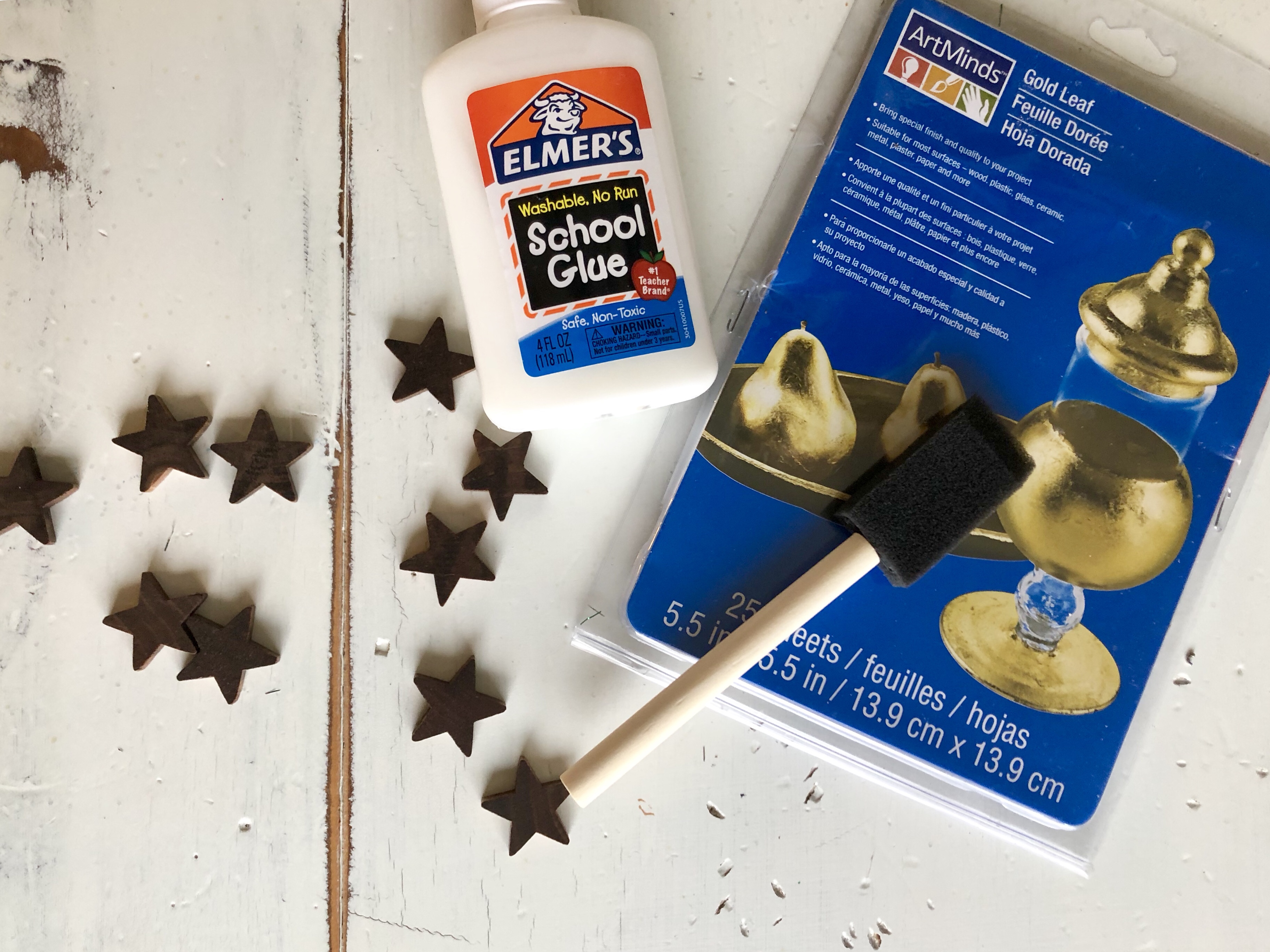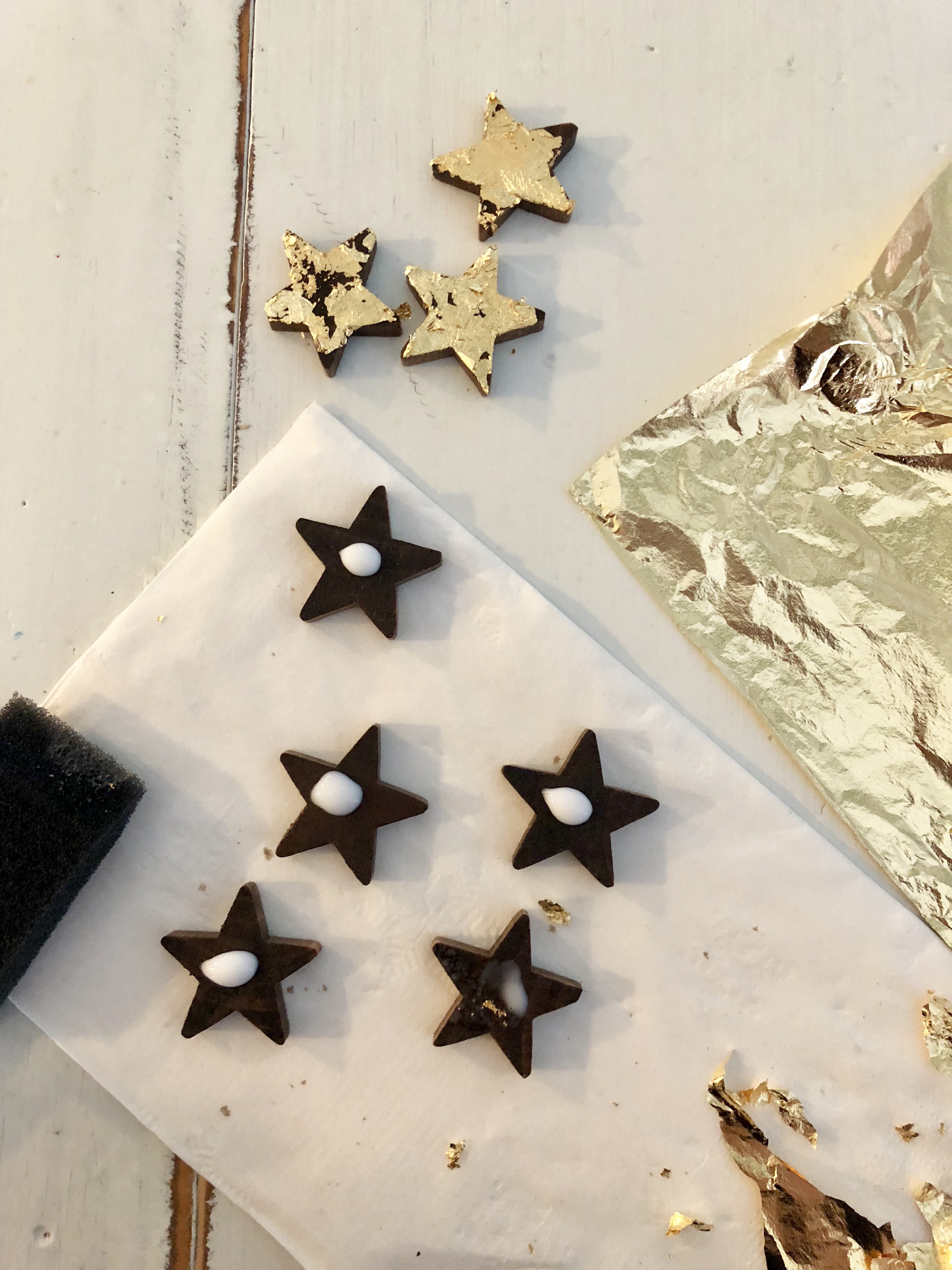 I definitely wasn't going for a perfect gold leaf look, otherwise I probably would have just used spray paint. I love that they look chippy, with the underneath color showing through in some areas.
To hang them from the branches, I used this delicate gold bullion (it is generally used for sewing and embroidery). I picked it up one day, on clearance, at Joann's, and just love it!
I don't use it for sewing, but more for a delicate embellishment on gifts, as tinsel on my Christmas tree, or to tie things such as these stars to the branches.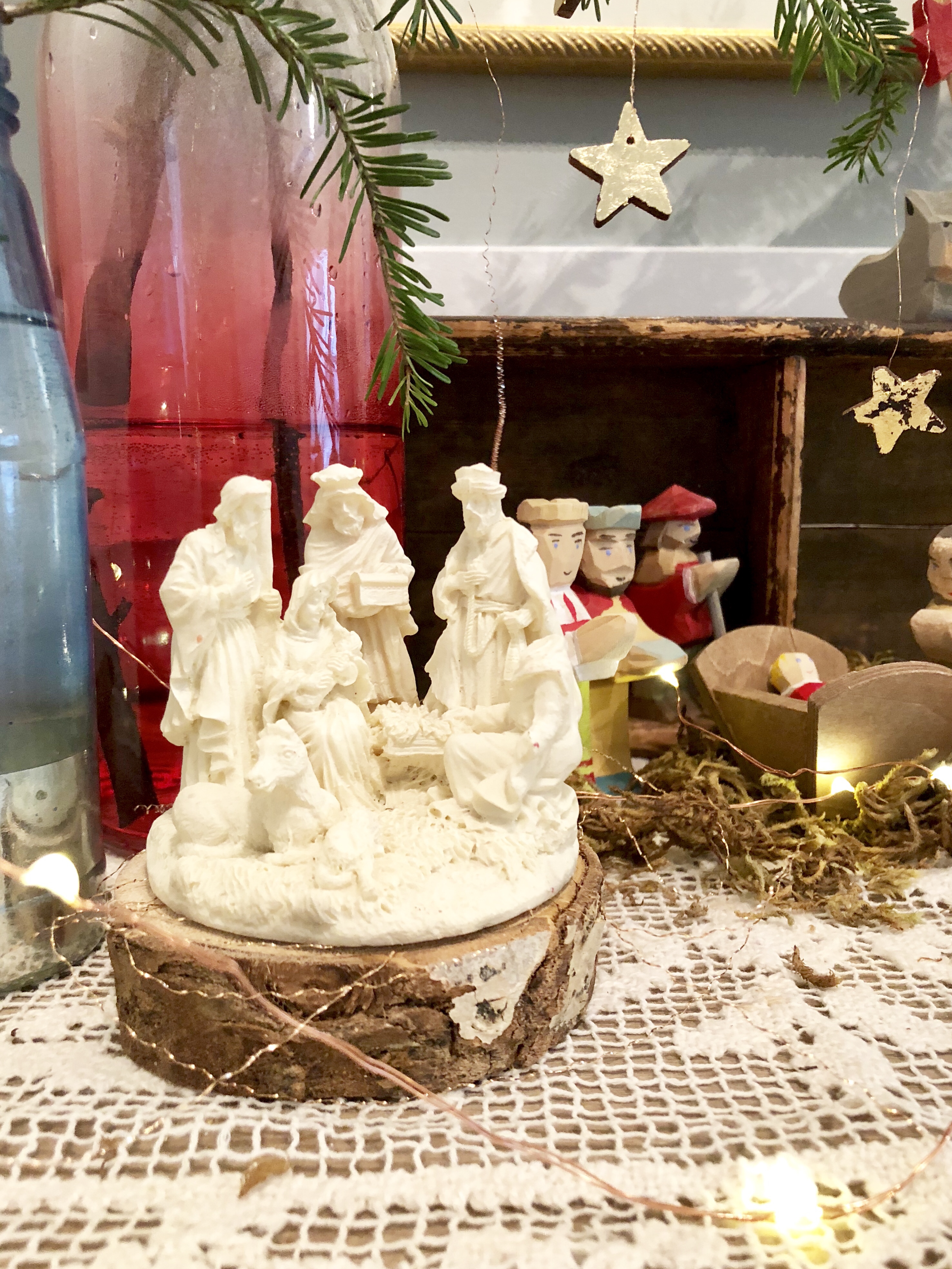 I hope you all have a very blessed and joyous holiday season!
If you want a little more entry inspiration, check out my friend, Tara's blog. She just redid her floors, and added some holiday cheer to her entryway, you don't want to miss it! Stilettos and Shiplap
Thank you for visiting LeCultivateur!!!
~Emily
Check out where I have linked this project…. Blog link list