Christmas Porches & Holiday Door Decor Blog Hop
I am so excited to share with y'all my Christmas porch today! I was invited by the sweet, and very talented Amber, at Follow The Yellow Brick Home to join in, with 20 other fabulous bloggers, to show y'all our Christmas porches, and holiday door decor. Be sure to check out all the links at the bottom of this post, there is so much holiday porch/door inspiration that you won't want to miss!
If you just visited Michelle, at Thistle Key Lane, I'm sure that you are dying over her adorable wreath!
This is only my second Christmas with a porch, my previous home didn't have a porch. And, last year, we had just moved in, with all the craziness of moving, I never got around to decorating my porch for the holidays. This is my first year ever decorating a porch. It was so much fun, and I'm sure as the years go on, I'll get better at it.
Y'all know that I LOVE to use natural elements in my decor whenever possible, so I am sure that you can guess, I used a lot of fresh greenery and other natural elements in my porch decor this year.
The wreath was so easy to make. I started with a 24 inch grapevine wreath, that I got from Michael's. Then, I wired on different varieties of greenery, a few pinecones, and added just a few faux red berries, and a few pieces of curly willow. I added a simple white, satin bow, and hung it on the window, using a command hook. So super easy!
Loving the fresh cedar garland around my door this year!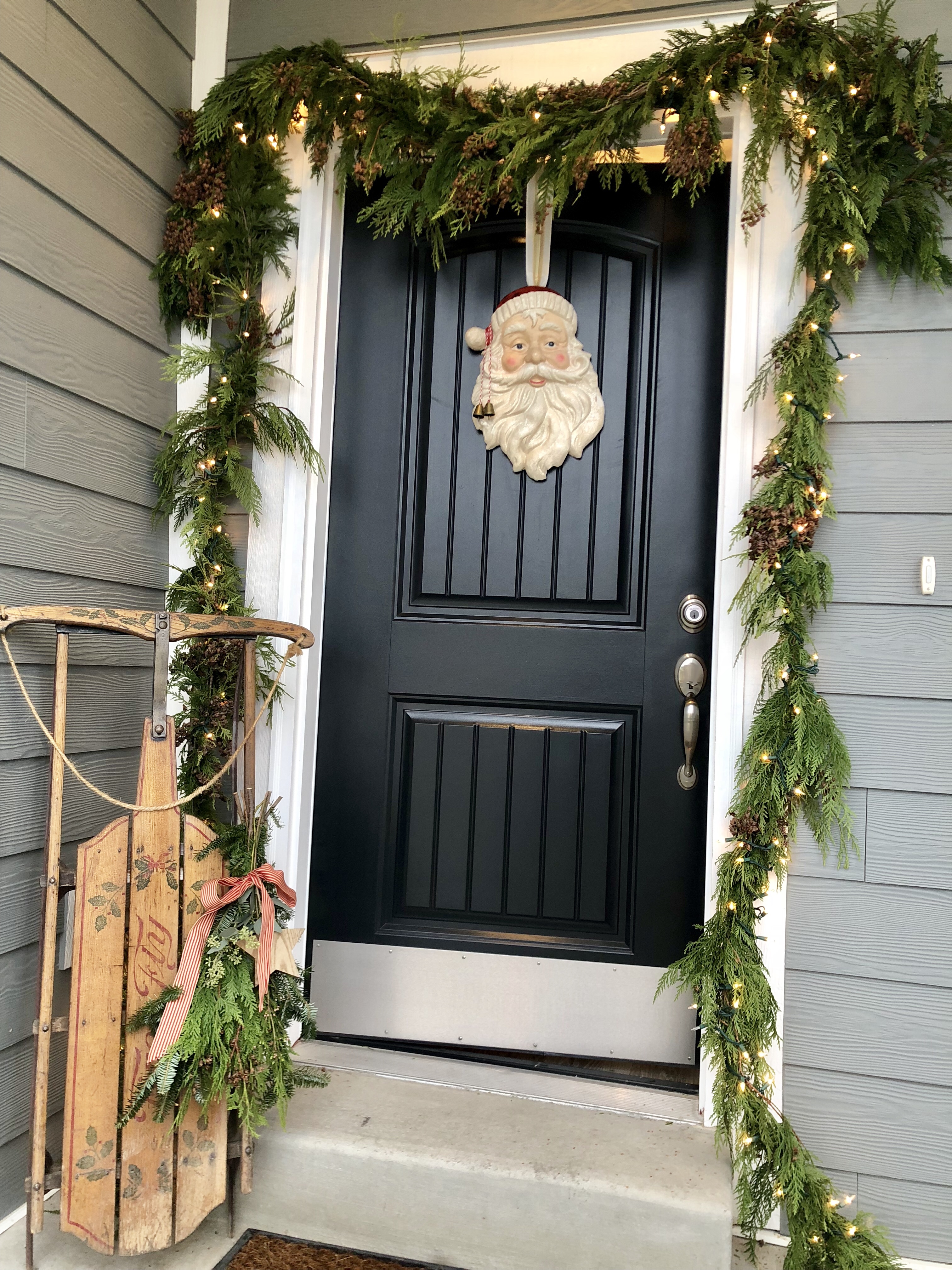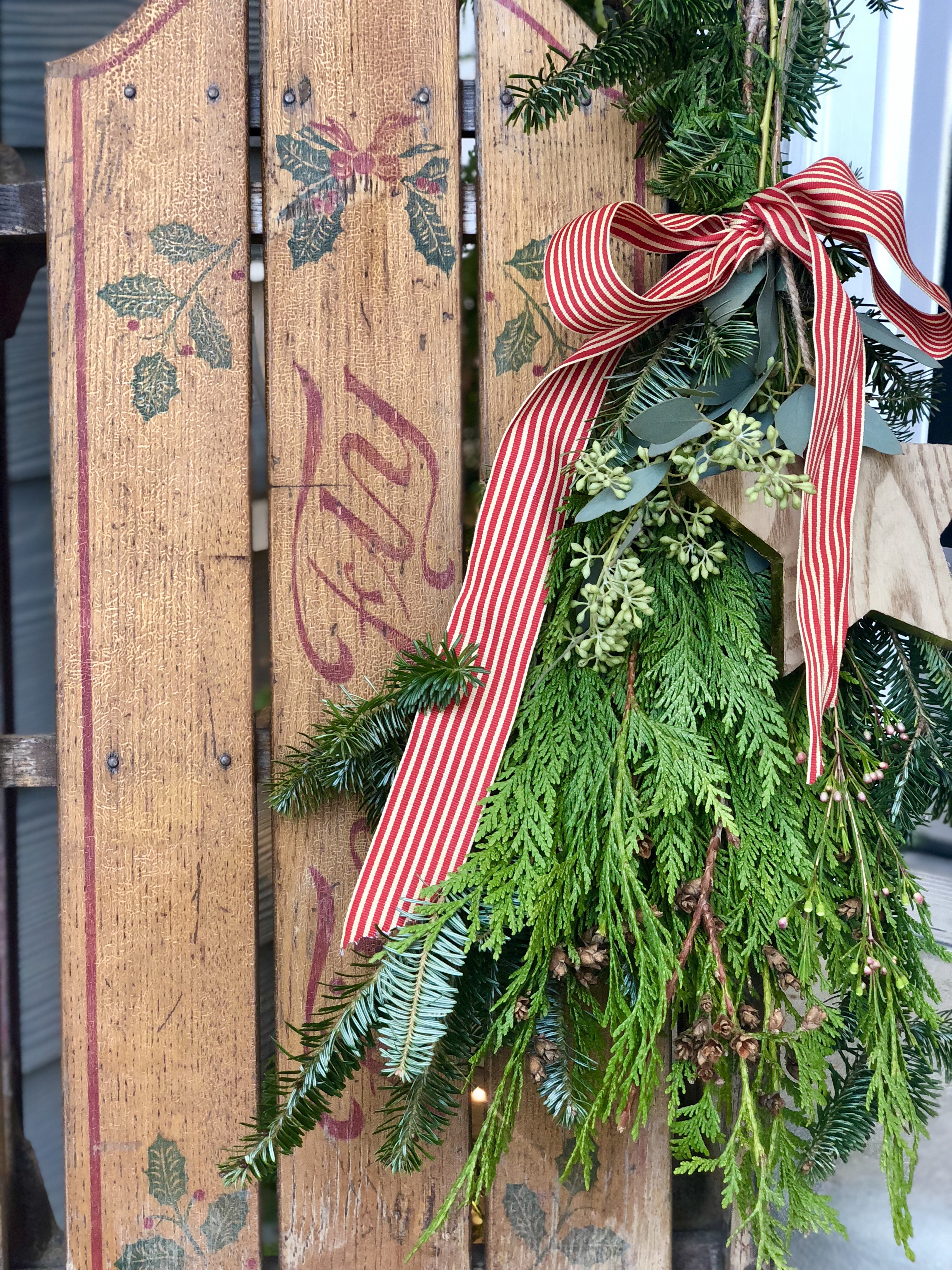 And, some simple swags to adorn the lights next to my garage.
Thank you so much for stopping by and checking out my porch! Up next is Terrie, at Decorate And More With Tip. You're going to love the wreath the she has made! And be sure to check out all the other links below too!
Thank you for visiting LeCultivateur!!!
~Emily
Check out where I have linked this project…. Blog link list
up: