Adding A Little Holiday Cheer To My Kitchen
Happy Tuesday y'all! Can you believe Chrismtas is just 20 sleeps away! It's always such a fun and exciting time of the year!
Today I'm sharing the holiday decor that I added in my kitchen this year.
My kitchen shelves are always such a fun little spot to decorate!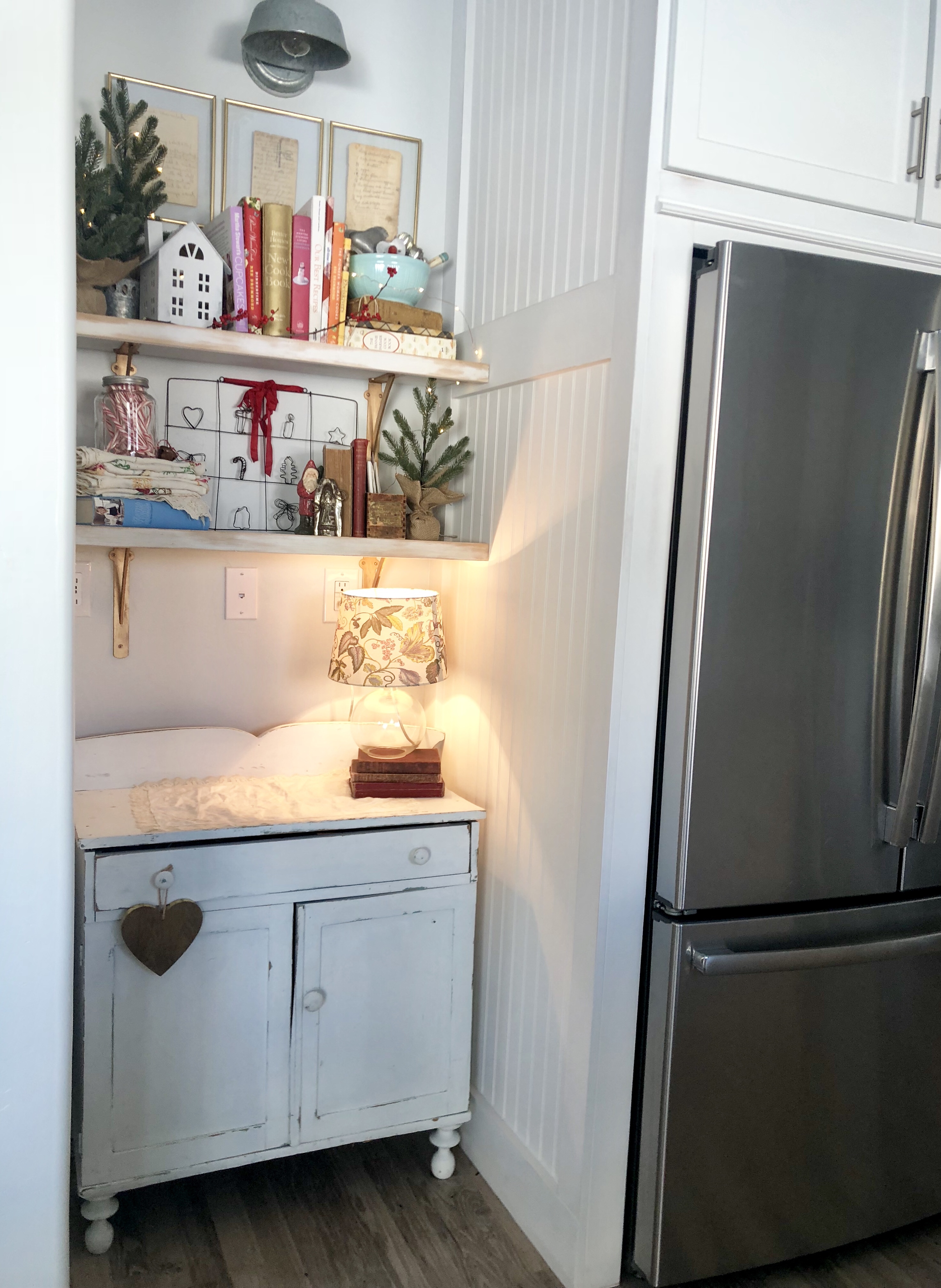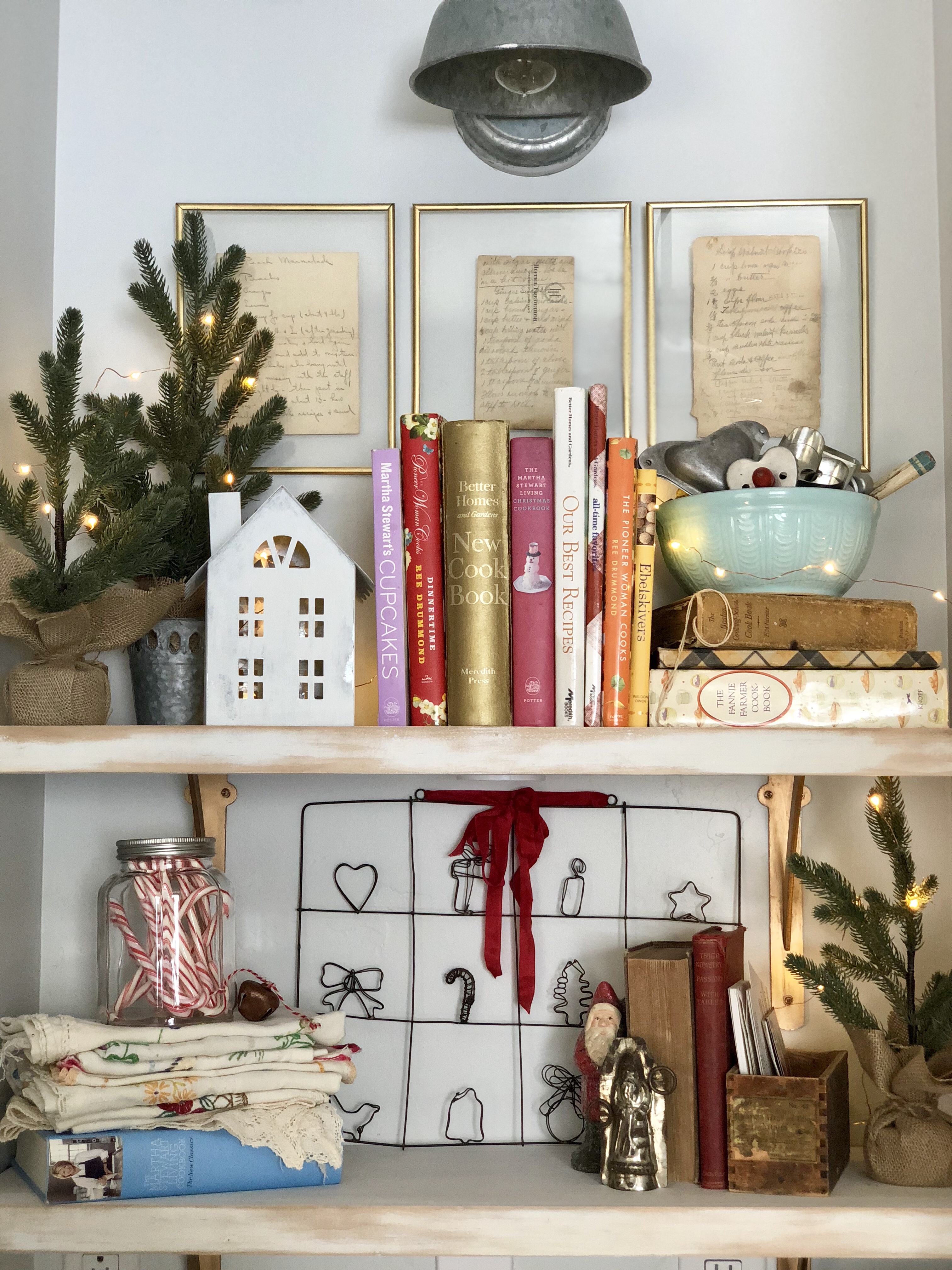 Some added fresh greenery to my lights, I'm so loving it! It was so easy to do, I just gathered a few fresh greens, and some faux berries, wired them together, and then tied them to the light fixtures.
And, lastly, I added a fresh cedar garland around my window, and made that "Christmas Tree" sign. The sign was really easy to make, and was so inexpensive to make…I just used wood that I had left over in my garage, and a decal that I got at Walmart for less than $3!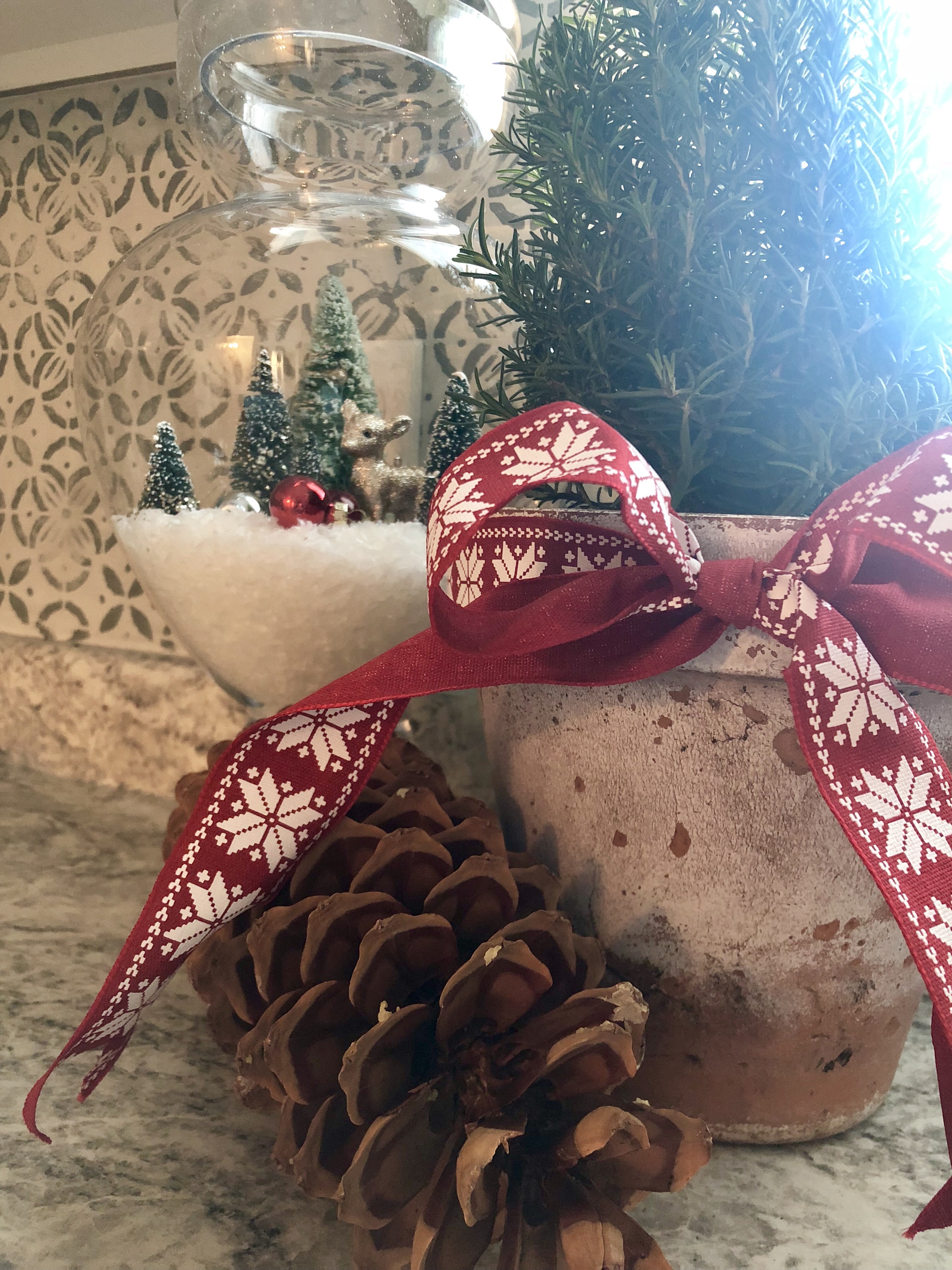 To make the sign, I used some faux brick that I had left over from my mantel project. I then cut a frame to fit the piece of faux brick. If you want details on cutting the angles for a frame, you can check out my tutorial by clicking HERE
I added a faux German schmear to the brick, you can click HERE to see how I did it.
I stained the frame, once the stain was dry, I painted it in a white chalk paint, and slightly distressed it.
Then added the decal that I got from Walmart.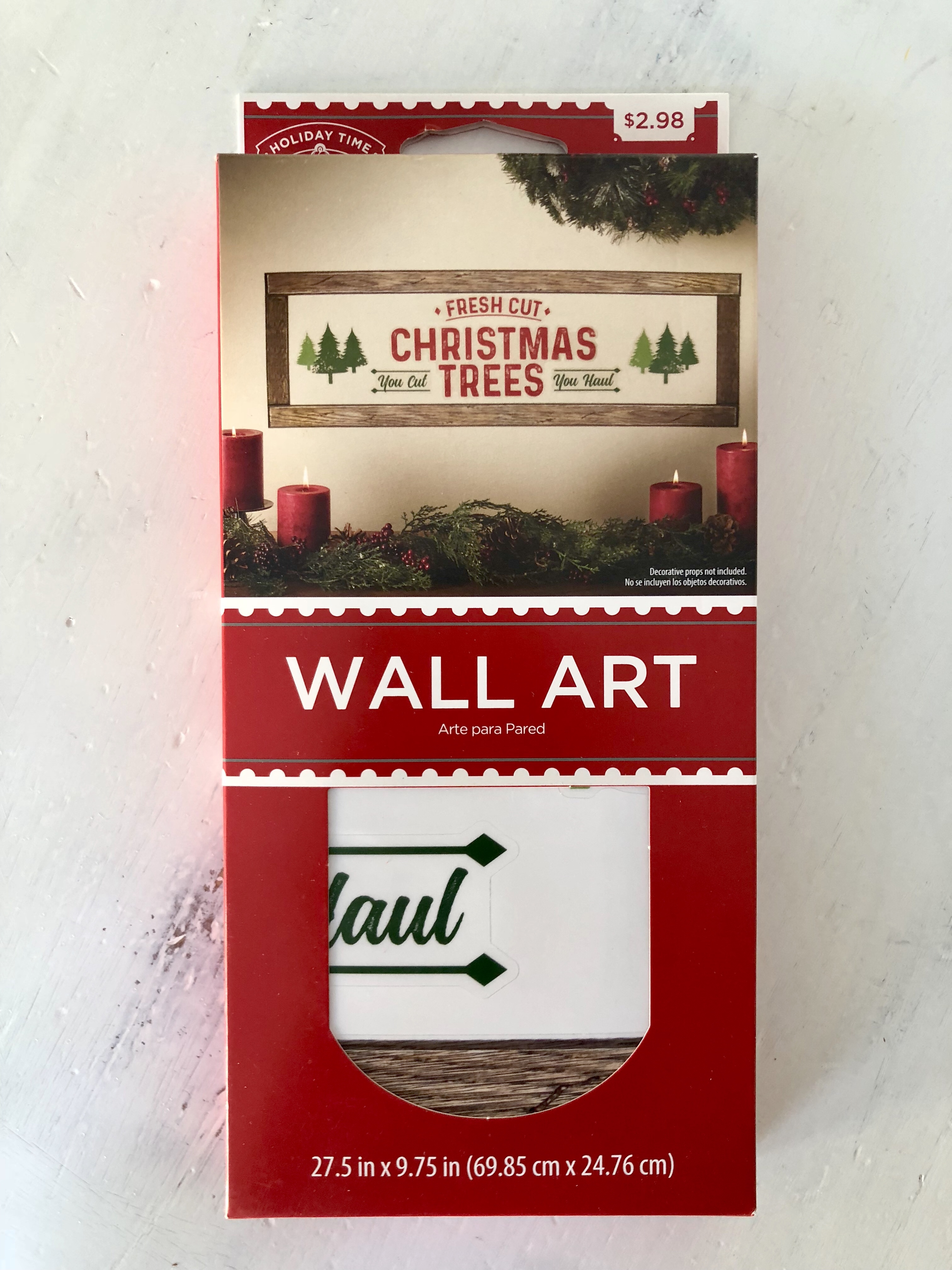 The sign took me less than an hour to make! It's a lot easier to make than you might think!
Do you want some more holiday kitchen inspiration? If you do, go and check out my friend, Tara at Stilettos and Shiplap. She has added some lovely holiday touches to her kitchen too!
Thank you for visiting LeCultivateur!!!
~Emily
Check out where I have linked this project…. Blog link list