How to make Glass Glitter
There are so many lovely posts going around right now, sharing beautiful Christmas ideas. It made me want to share some Christmas in July inspiration too, so I went down to my storage room to get some vintage ornaments. As I was carrying the ornaments upstairs, they started rolling around, two of them fell to the floor and shattered!
I was a little disappointed for a moment, but then had the best idea! I was going to crush the broken pieces and make glass glitter. I carefully picked up all the little pieces, and put them in a plastic bag.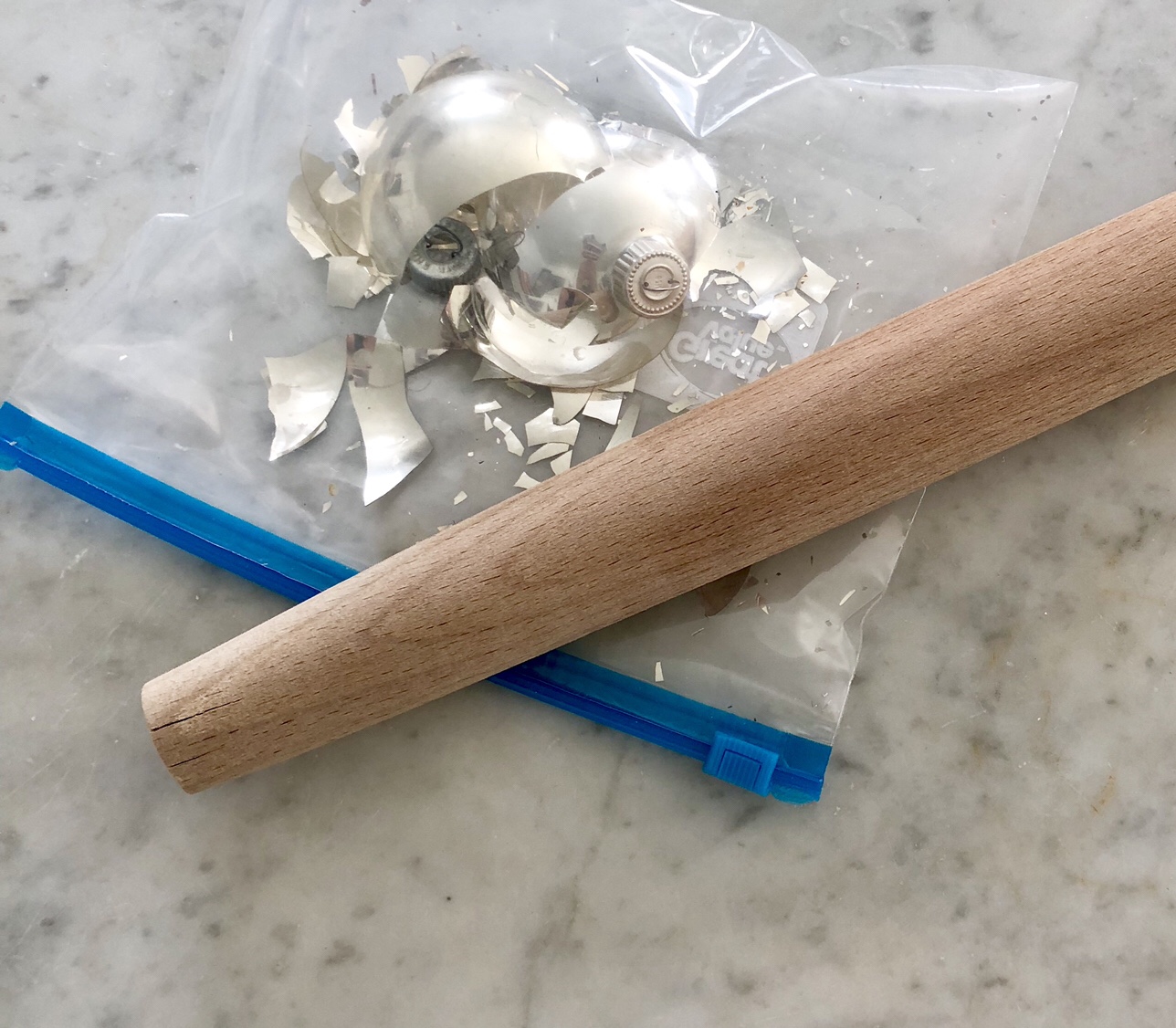 Make sure to break the tops off and discard those pieces. The glass is a lot thicker at the top, and doesn't crush as well.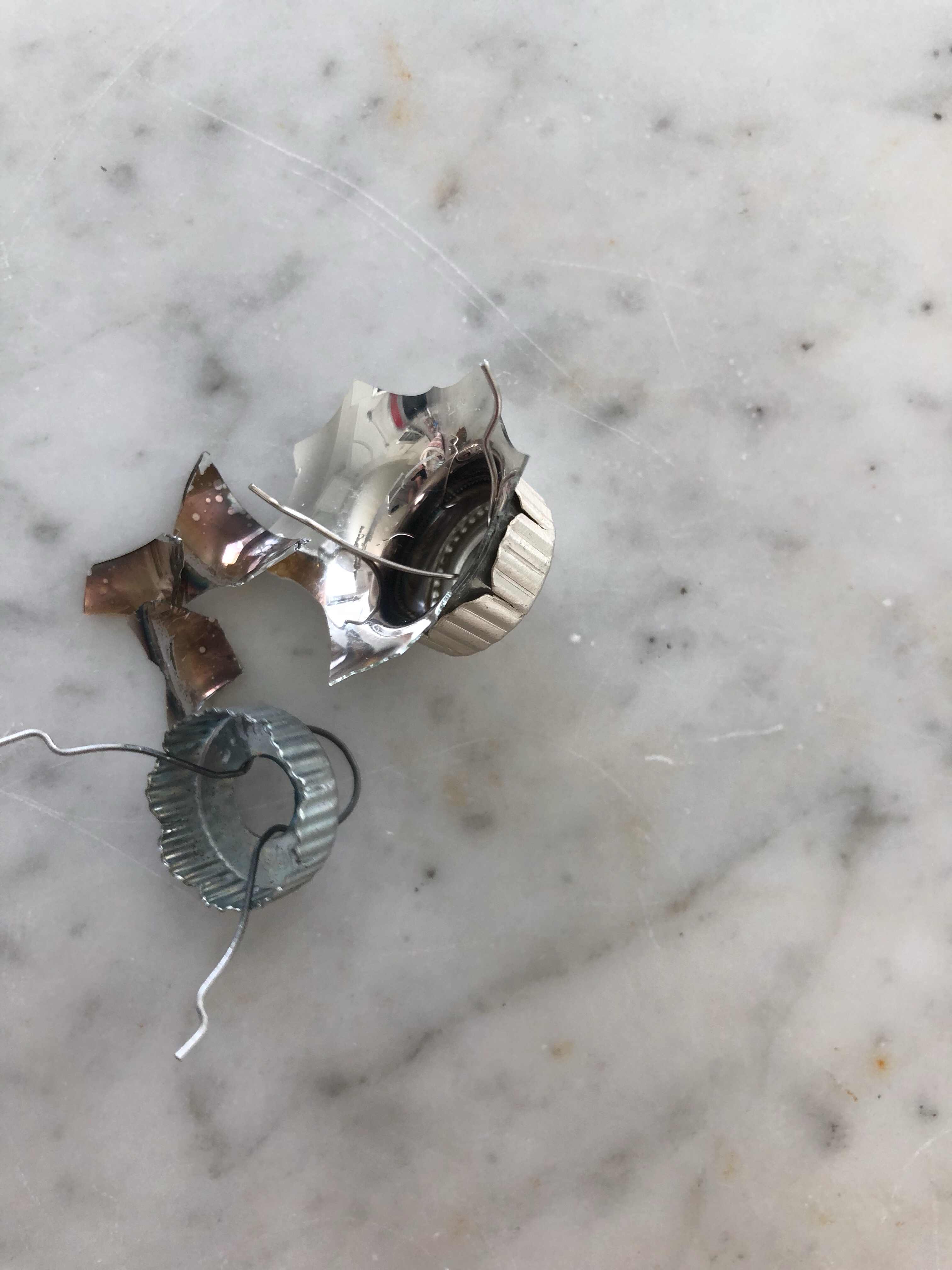 I started to roll the bag with the rolling pin. I rolled it over and over.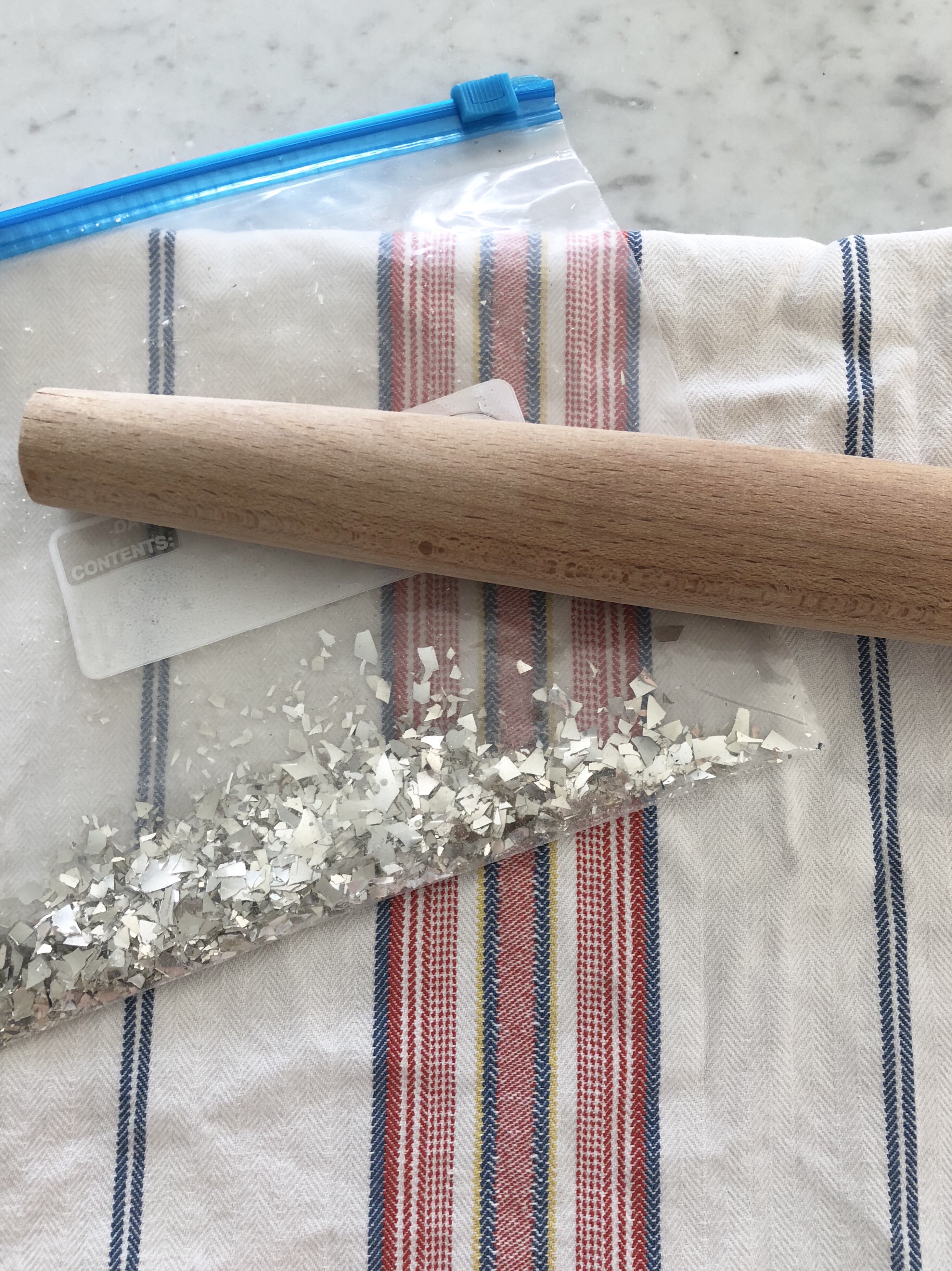 Keep rolling the bag of glass, with your rolling pin, until you get the consistency you want. I suggest putting a towel or piece of cardboard under the bag that you are rolling, just to protect your work surface.
My biggest concern was whether or not the glass glitter would be sharp. Although, the glass is VERY sharp before you crush it, the finished product is soft and smooth. As you crush the glass over and over, the edges are softened, even to the point that I ran my fingers through the freshly crushed glass glitter several times, and never felt a slight poke.
Can you believe it! You can make your own glass glitter!! I seriously did a happy dance when my experiment worked out!!! Yay, for homemade glass glitter!✨
I also experimented using new silver glass ornaments vs. vintage. The new glass is on the left, and the vintage glass is on the right. Very similar, but slightly different color.
I would love to hear how the glass glitter turns out for you! Let me know!!!
Thank you for visiting LeCultivateur!!!
~Emily
Check out where I have linked this project…. Blog link list