Favorite things Thursday ~ Fresh Flowers
Anyone who knows me, knows that I love to have fresh flowers or greenery in my house, always and always! It wasn't until a couple years ago that I started using fresh flowers as part of my decor. I always thought it was just too expensive to buy fresh flowers every week. Well, let me tell you…it really isn't as expensive as you might think.
This week I made four small arrangements, for just $11!
Most all the flowers here are store bought, with the exception of a few little snippets from my garden.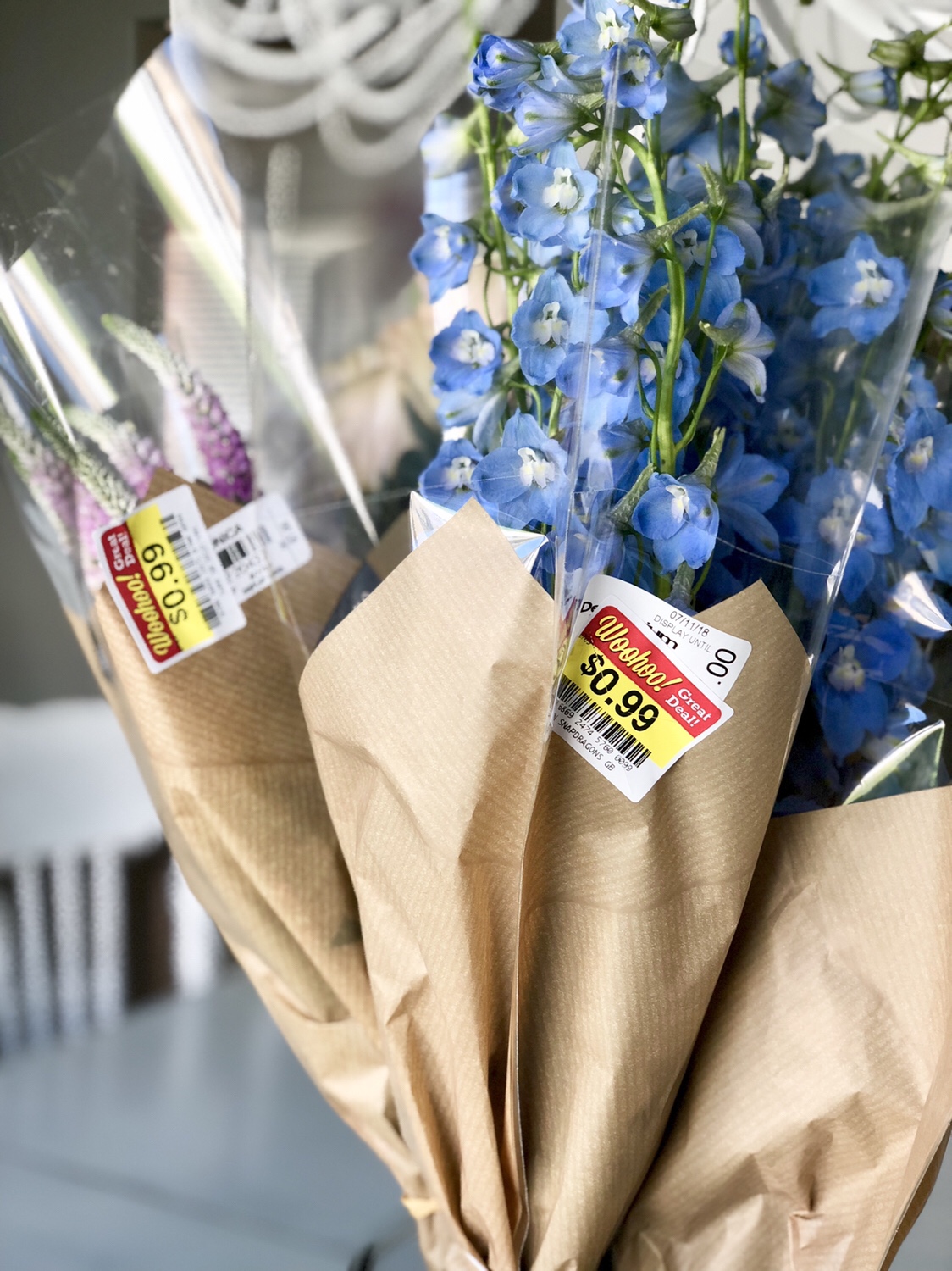 The best piece of advice that I have to offer, find out when your local grocery stores mark their flowers down. The grocery store here (Kroger), marks down every Sunday. Almost every flower is hugely discounted, and most of the flowers are still really fresh! This week I got a big bouquet of 18 roses, and 5 hydrangeas for just $6.99! And the rest of the flowers, were just $.99 each bundle.
If you're like me, and like your arrangements to feel a little wild and free…go out to your yard and find a few little whimsy pieces of plants or flowers to add to your arrangements. If you don't have a flower garden, just look around, you'll be surprised how much beauty is growing wild…even some so called "weeds" offer beauty and appeal to an arrangement.
Thank you for visiting LeCultivateur!!!
~Emily
Check out where I have linked this project…. Blog link list