Creating A Winter Scene in a Jar
Hi, lovelies! I'm back again today, to show you this charming little DIY. This little winter scene was so quick and easy to make, and adds a perfect festive touch to my ironstone cabinet. I added a lot of fun, festive touches to my ironstone cabinet, which I will show you on Monday. I think you're going to love it! But, for today, here is how I made this little winter scene in a jar.
First, gather your supplies:
•a bottle, jar, or container of your choice
•faux snow
•winter items ~ deer, trees, pinecones, little ornaments, etc
I had white deer, but wanted gold, so I went to my favorite gold spray paint.
Tip: If you have little figurines that you are spray painting, using a hot glue gun, glue them to a piece of cardboard before spray painting. It makes it so much easier!
After the deer were dry, using a hot glue gun, I glued them to a small branch, that I had cut to length. After gluing the deer to the branch, I carefully glued the branch to the bottom of my jar.
I then added the faux snow
The mouth of the jar that I used was small, so I held the bottle brush trees with a pair of tweezers, making it easier to place and position them in the jar.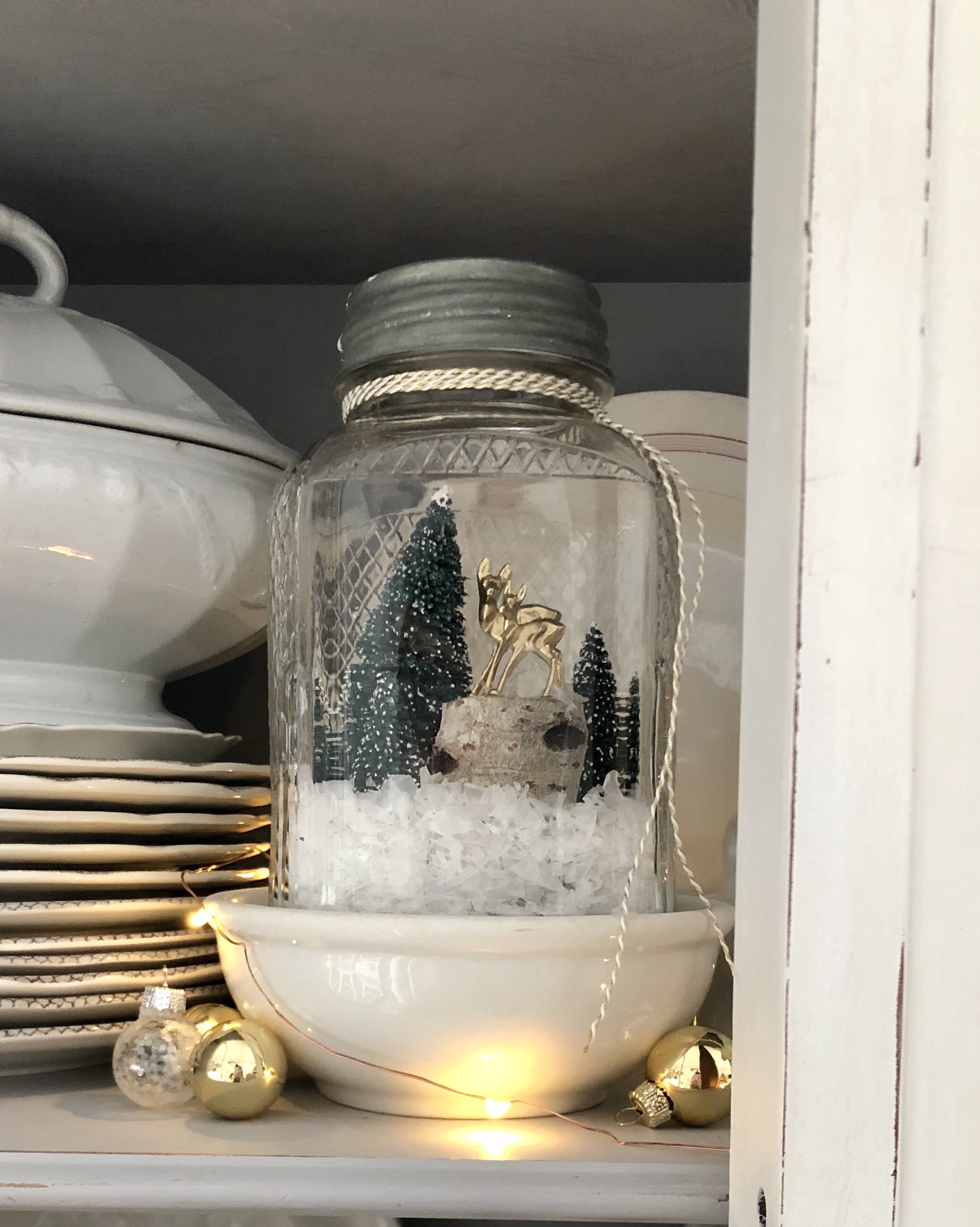 Seriously, how perfect is this vintage peanut butter jar for this little project?
During the crazy hustle and bustle of the holidays, I'm so loving how quick and easy this little project was. It gives such a sweet little touch to my ironstone cabinet.
Thank you for visiting LeCultivateur!!!
~Emily
Check out where I have linked this project…. Blog link list