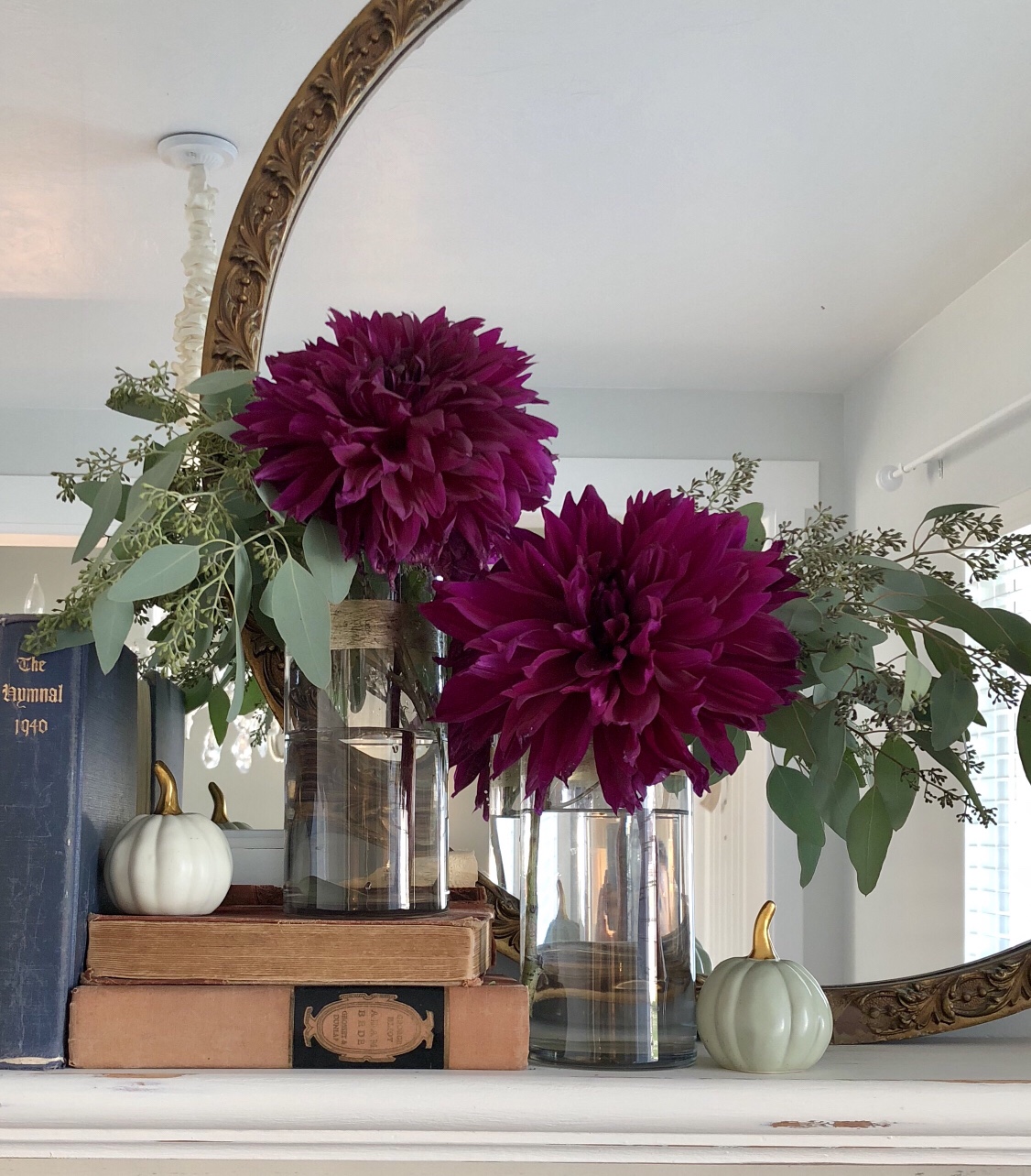 Favorite Things Thursday ~ Fall Colors
This year, as I start decorating for fall, I am really loving deep purples, beautiful pinks, greens, whites, with a touch of gold. This is different from my usual fall color palette, but I so love these colors this year!!! My color palette for fall started with these lovely "Thomas Edison" dahlias. Their deep, beautiful purple color screams fall to me!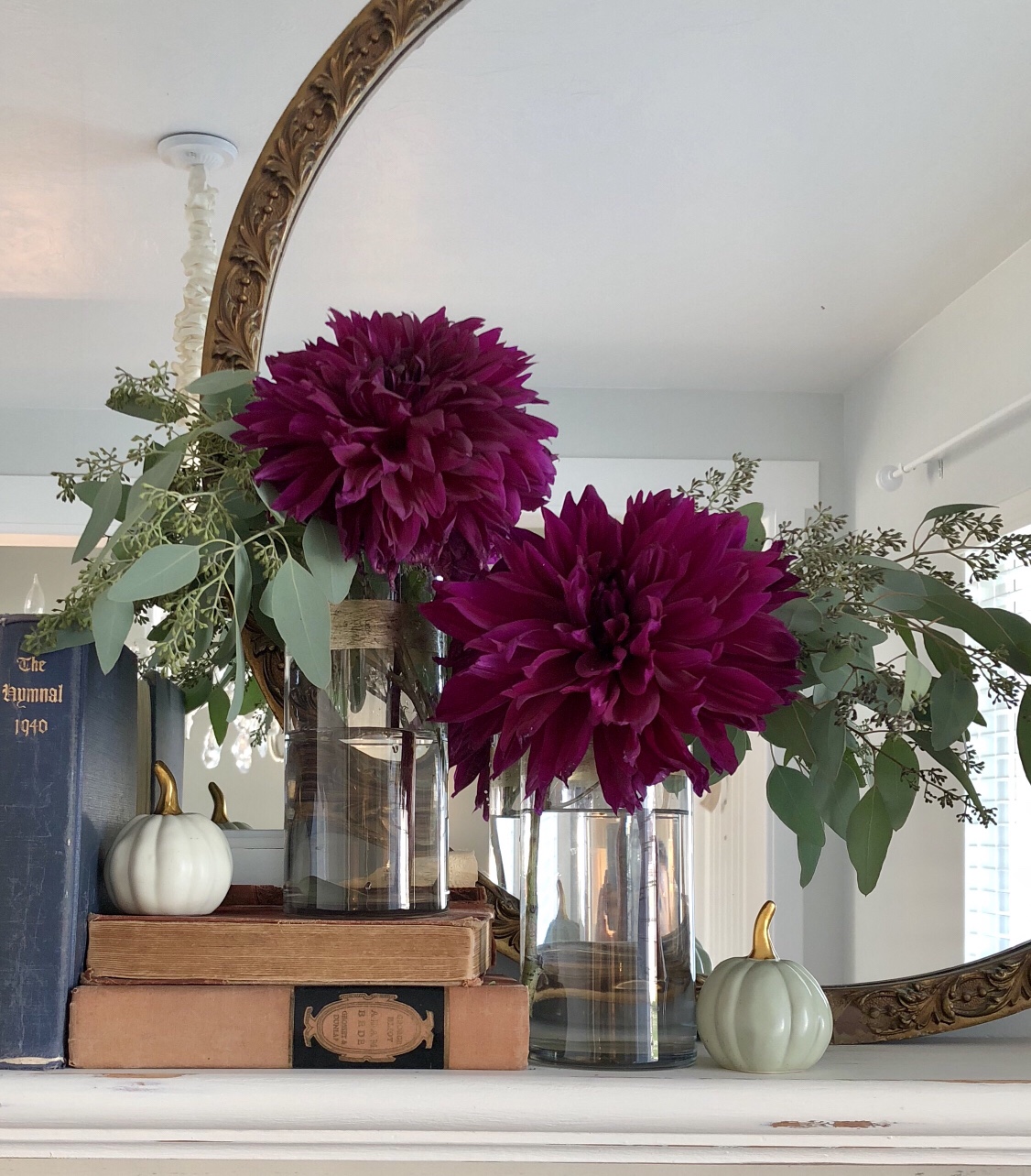 And, of course I couldn't go without pink! Pink is one of my favorite colors. It hasn't always been my favorite color, but living in a house of all boys, makes me want to add as much pink as possible.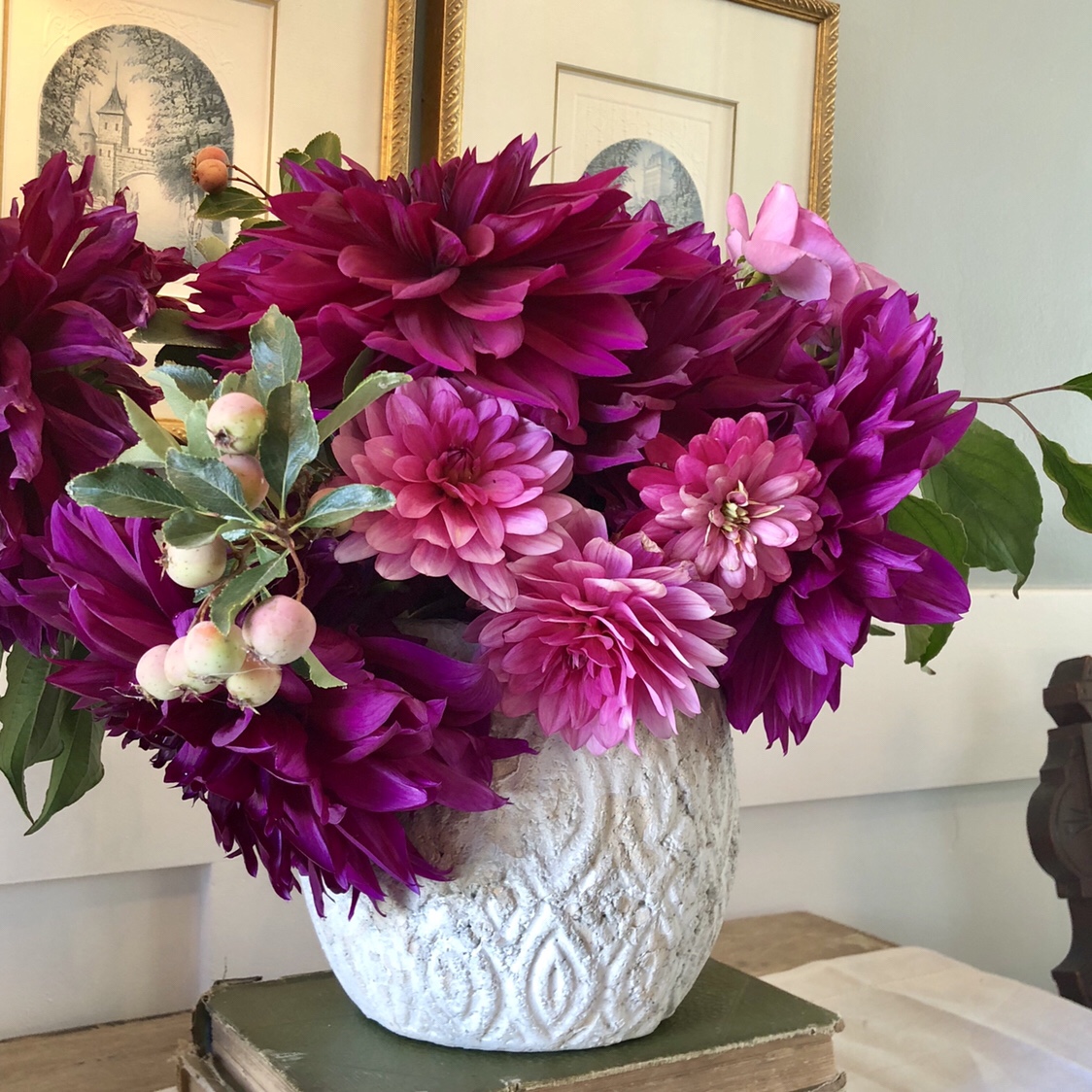 And, you can never go wrong with a little gold! I haven't always been a gold person either, but I sure love it now. I love the warmth and elegance that gold can add to a space. Isn't it fun to see how your style has changed and evolved over the years. I know my style is so different than it was even just a few years ago!
I love to be inspired my nature, there are so many amazing colors that can be found out there! I can hardly wait for the leaves to start changing!!
What colors are you using in your fall decor this year?
Thank you for visiting LeCultivateur!!!
~Emily
Check out where I have linked this project…. Blog link list