Favorite Things Thursday ~ a new tradition
I love family traditions! Old traditions, new traditions, I love them all!! Seriously, who doesn't?!! When I first got married, I imagined that we would have all the same traditions that I grew up loving. Slowly, my husband and I made traditions of our own, while keeping some from our childhood years. And, as my kids get a little older, our traditions seem to change too.
This year, I am starting a new tradition, a tradition that will hopefully carry on for many years to come.
I made a grateful tree. I made six gold leaves, one for me, one for my husband, and one for each of our four boys. I made these leaves, the same way that I made the leaves for my autumn wreath. You can check it out Here. These leaves are hanging on branches in our living room, this is where they will remain until Thanksgiving is over.
This year, on November 1st (today), we will start the tradition by writing something that we are most grateful for on our leaves.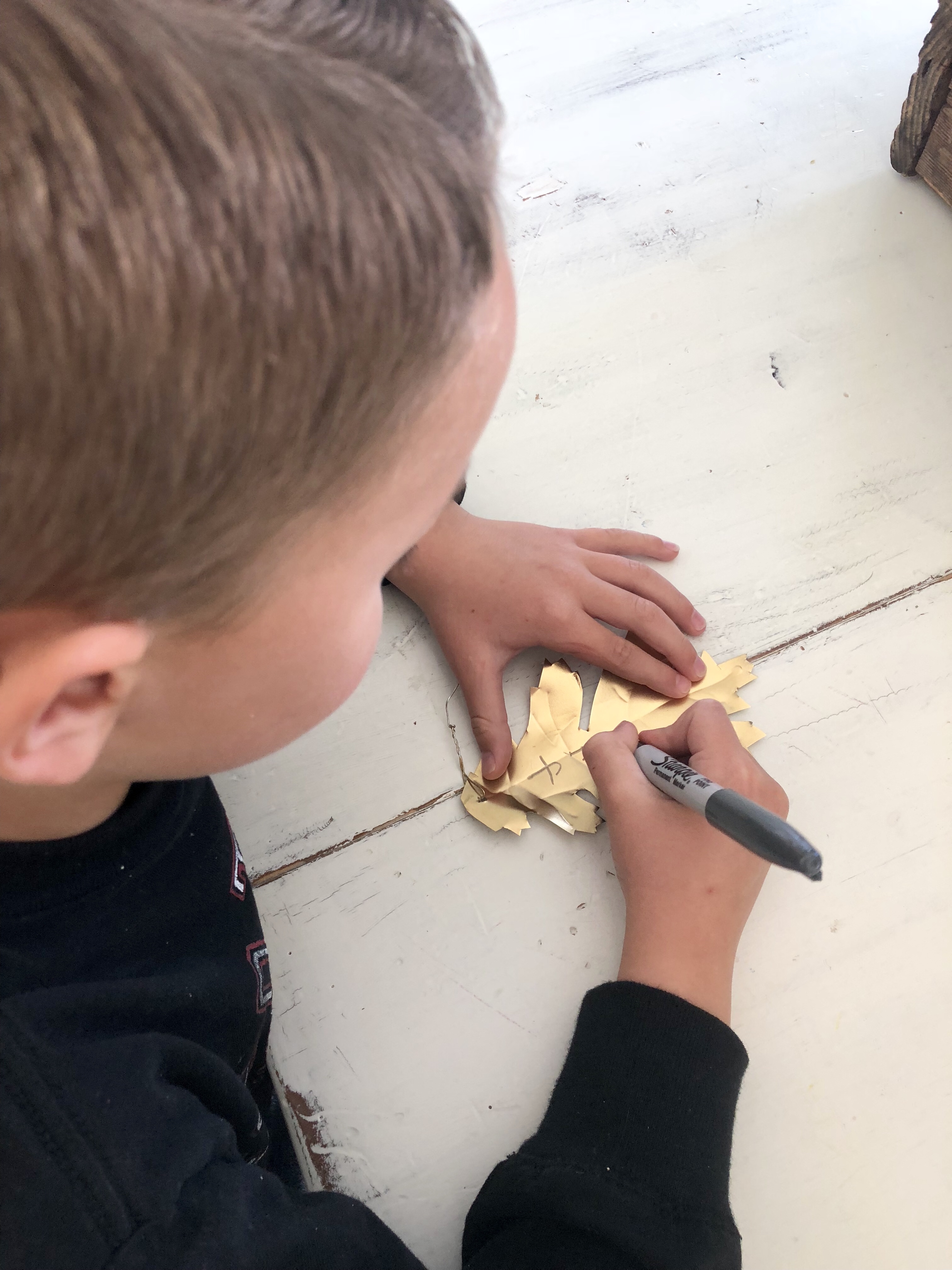 My little guy was so excited to write on his leaf this morning! This year, he started kindergarten, and has made so many new friends. After talking about the word grateful, and what it means, he decided to write "friends" on his leaf. Seriously, melting my heart! Kids are so sweet, and so full of love!
I wanted to start this tradition this year, while my kids are still little, because I think it will be a good visual reminder that we have so much to be grateful for. It's easy to loose sight of all that we have, especially around the holiday season when there is so much thought of gifts that we desire, and things that we want.
"Gratitude can transform common days into Thanksgivings"
~William Arthur Ward
As the years go on, and the branches fill with leaves, it will be so much fun to look at the leaves from years past, and reminisce.
I would love to hear…What are some of your favorite traditions? Do you like to start new traditions, or stick to ones you already have?
Thank you for visiting LeCultivateur!!!
~Emily
Check out where I have linked this project…. Blog link list