DIY Asymmetrical Autumn Wreath
Even though I am not decorating for Autumn yet, I sure am crafting up some fun fall things! One of which, this super inexpensive and easy to make fall wreath! All you need is some empty soda cans, wire, a steel hoop (I got this one from hobby lobby), some real or faux acorns, faux leaves for your pattern, and a can of Rust-Oleum gold spray paint. I have tried almost every gold spray paint out there, and trust me when I say, you can't go wrong with Rust-Oleum metallic finish gold spray paint!
First, you'll want to cut the tops and bottoms off of your empty cans. They cut pretty easily, I just used normal scissors.
Then gently pull the cans back and forth over the edge of a table or something to smooth and flatten them. Be careful not to bend them though!
Now trace….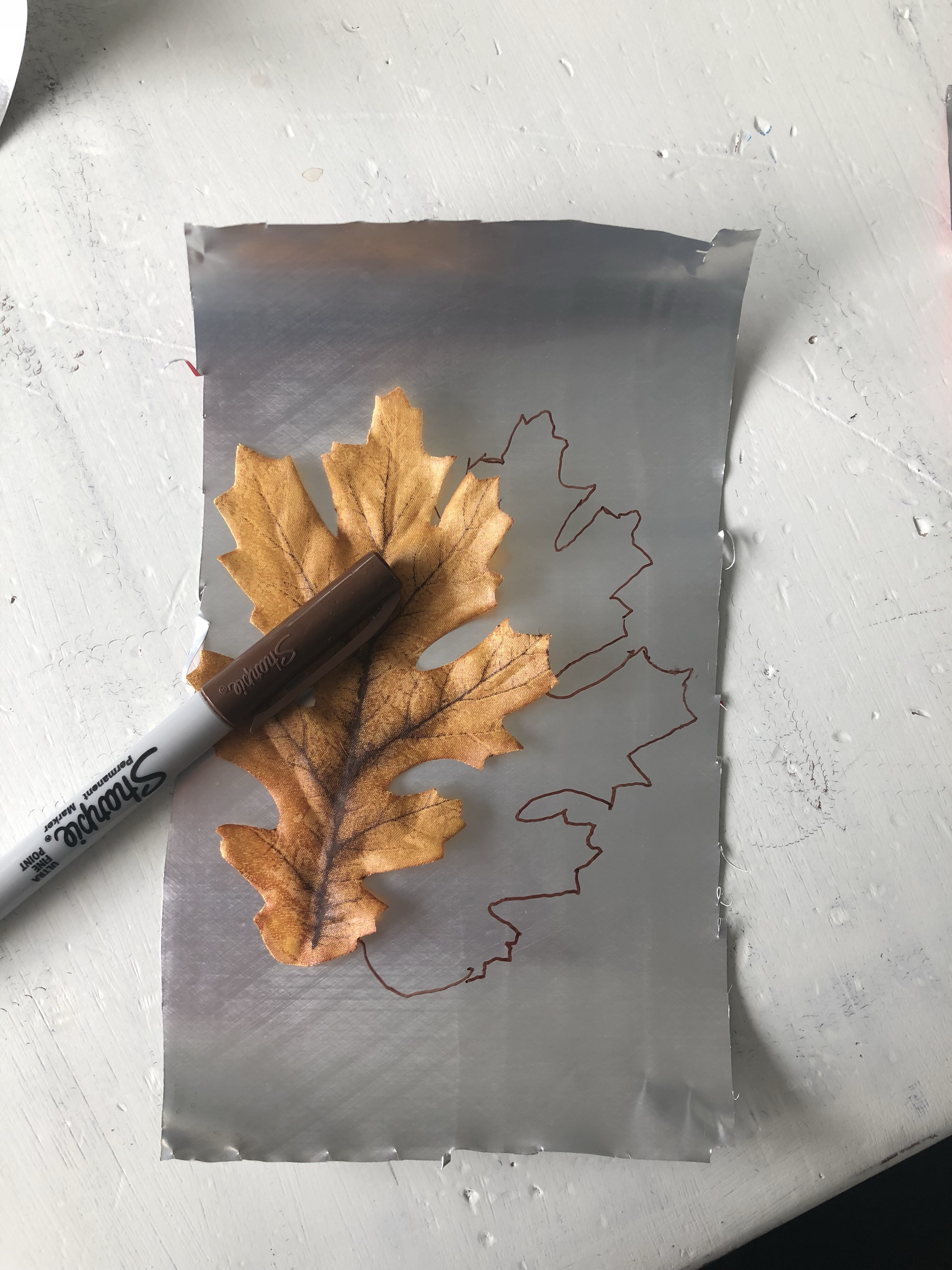 Once you have the leaves cut out, use a dull object to make the leaf veining. I used a mechanical pencil, without any lead. It's best to do this on a soft surface, such as a note book, magazine, or pad of paper, something that will allow the indention from the pencil to be made.
With a quilting needle, small nail, or other small sharp object, make a hole at the top of the leaf.
Spray the leaves and acorns with a coat of gold spray paint, before attaching them to the wreath, just to ensure that every angle of the leaves and acorns are covered.
Attach the wire, simply by wrapping it around the hoop a few times, and begin attaching the acorns and leaves. I started in the middle and worked my way out.
After the leaves and acorns were attached, I took the wreath outside for another coat of gold spray paint.
And easy as that, you have yourself a new fall wreath!!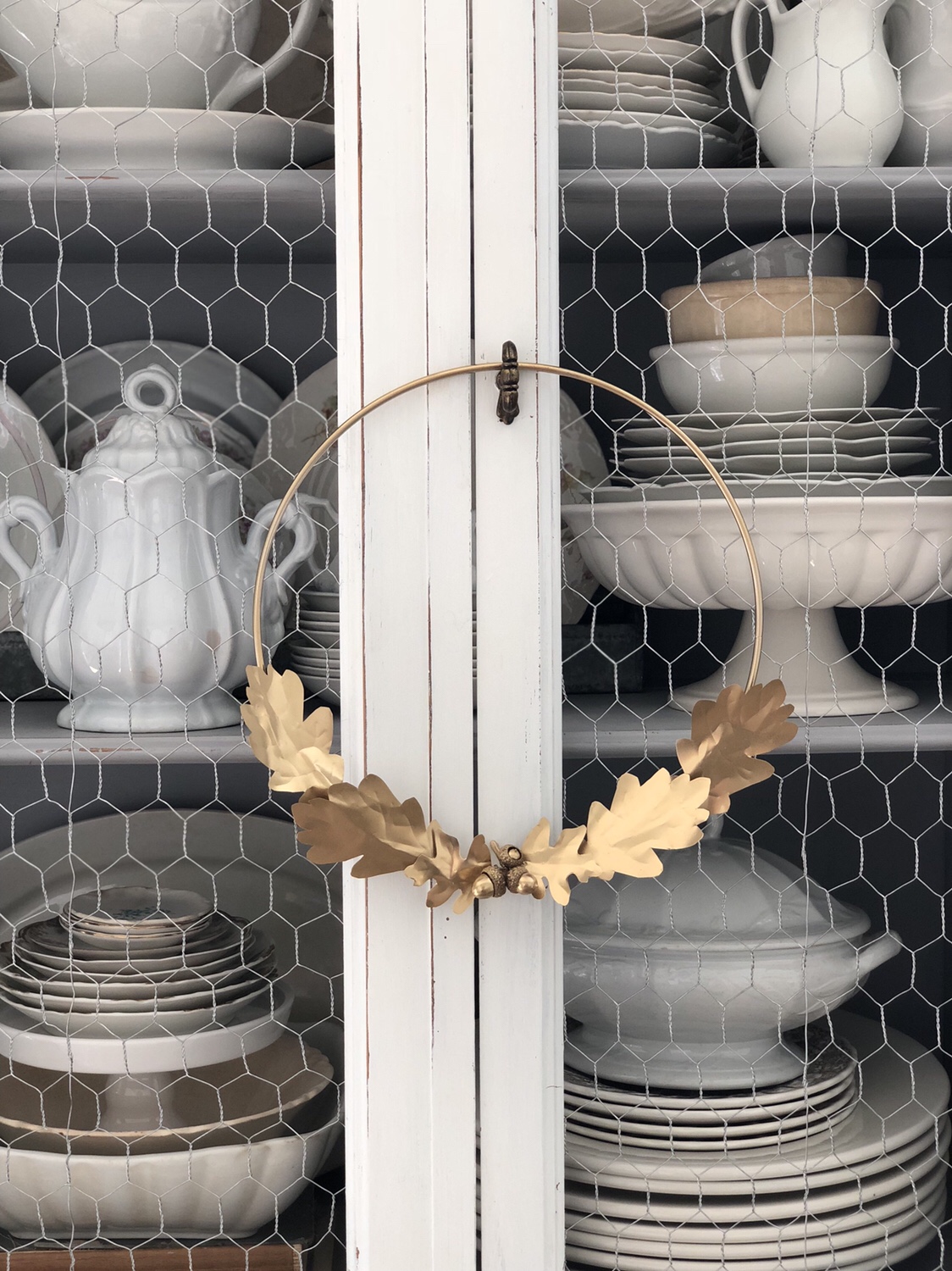 Thank you for visiting LeCultivateur!!!
~Emily
Check out where I have linked this project…. Blog link list