Favorite Things Thursday ~ dollar store pumpkins
You may have noticed that so many people love the dollar store pumpkins! I have seen so many amazing ideas using the dollar store styrofoam pumpkins, so I just had to get some, and see what I could do!
I started by removing the stems and tags.
Because I didn't want the orange color to show through my fabric, I gave them a quick coat of paint. Make a hole at the top of each pumpkin, big enough to place your stem in, but not too big, or the stem will be loose and sloppy.
Cut strips of fabric, my pieces were 18 inches long, and 1.5 inches wide. I used 10 strips of fabric on each pumpkin.
Using a hot glue gun, or glue of your choice, start gluing the fabric on the pumpkin. I started at the top, wrapped around the bottom, and finished at the top, this keeps all cut ends at the top of the pumpkin, and can easily be hidden by the stem.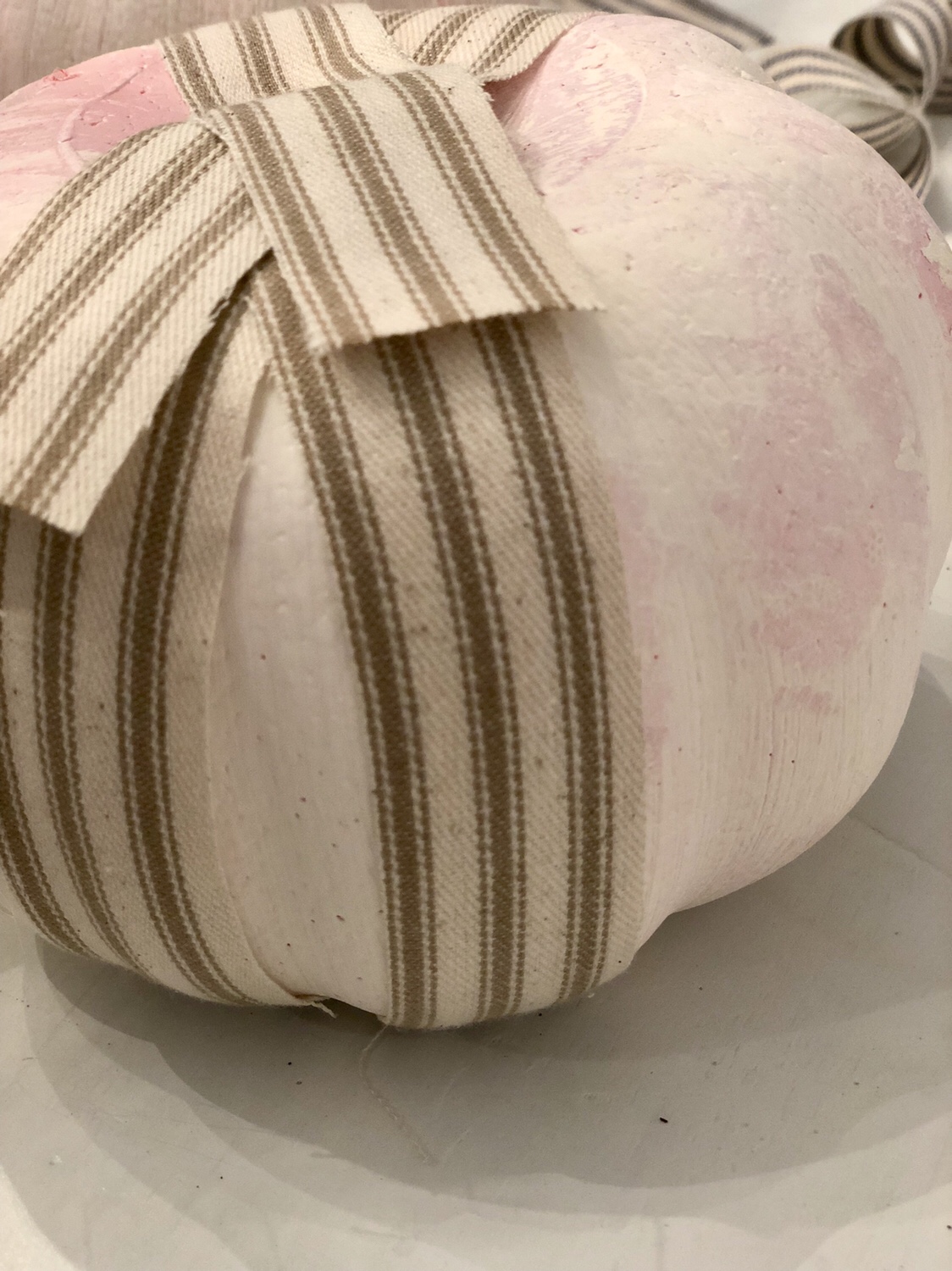 I wrapped all the raised parts of the pumpkin with fabric first, and then went back around to put fabric on the grooves of the pumpkin.
Trim excess fabric on the top of the pumpkin. Make sure to leave the hole open, so you can push the stem into the hole.
And, the bottom of the pumpkin, no cut edges!
These pumpkins were seriously so easy to make and inexpensive! The pumpkins were $1 each, and I spent $6 on fabric. The fabric covered five pumpkins from the dollar store, and three small $1 pumpkins that I bought at Walmart. For a total of $14 spent, I made 8 pumpkins!
Thank you for visiting LeCultivateur!!!
~Emily
Check out where I have linked this project…. Blog link list