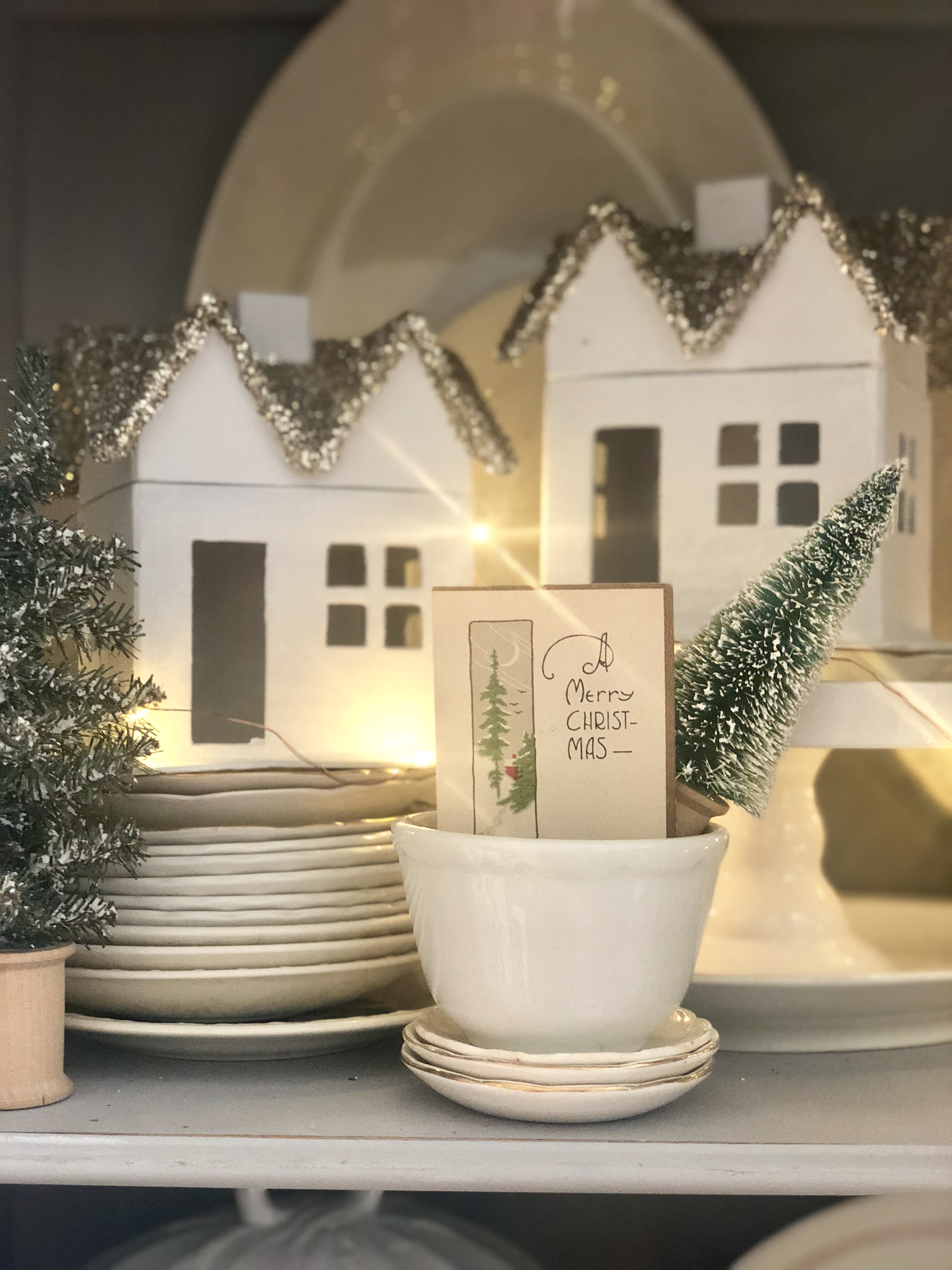 Top Shelf Clearance Challenge ~ 'Tis The Season
It's time for another Top Shelf Clearance Challenge!! I always love to see what I can do with just $15, in the clearance section. I've noticed that I usually create something better, when it's more challenging for me. And, trust me, it's not an easy task to find a $15 clearance item(s) that you can make into something amazing. I usually have to scour the clearance aisles, of many stores, to find something that might work.
At the bottom of this post, you can check out the other talented bloggers, that have participated in this challenge…so many fun ideas!
This month, I was SO excited to find these darling paper mache houses at Hobby Lobby, for just $1 each!
They were on clearance because they are no longer selling these little houses individually, but rather in sets on three. So, you can still get them at Hobby Lobby, you just have to buy a set of three.
These houses are so cute as is, but I really wanted to make a white and gold/silver village. Perfect to adorn the shelves of my ironstone cabinet.
Start by priming the house…it saves so much time of you prime first!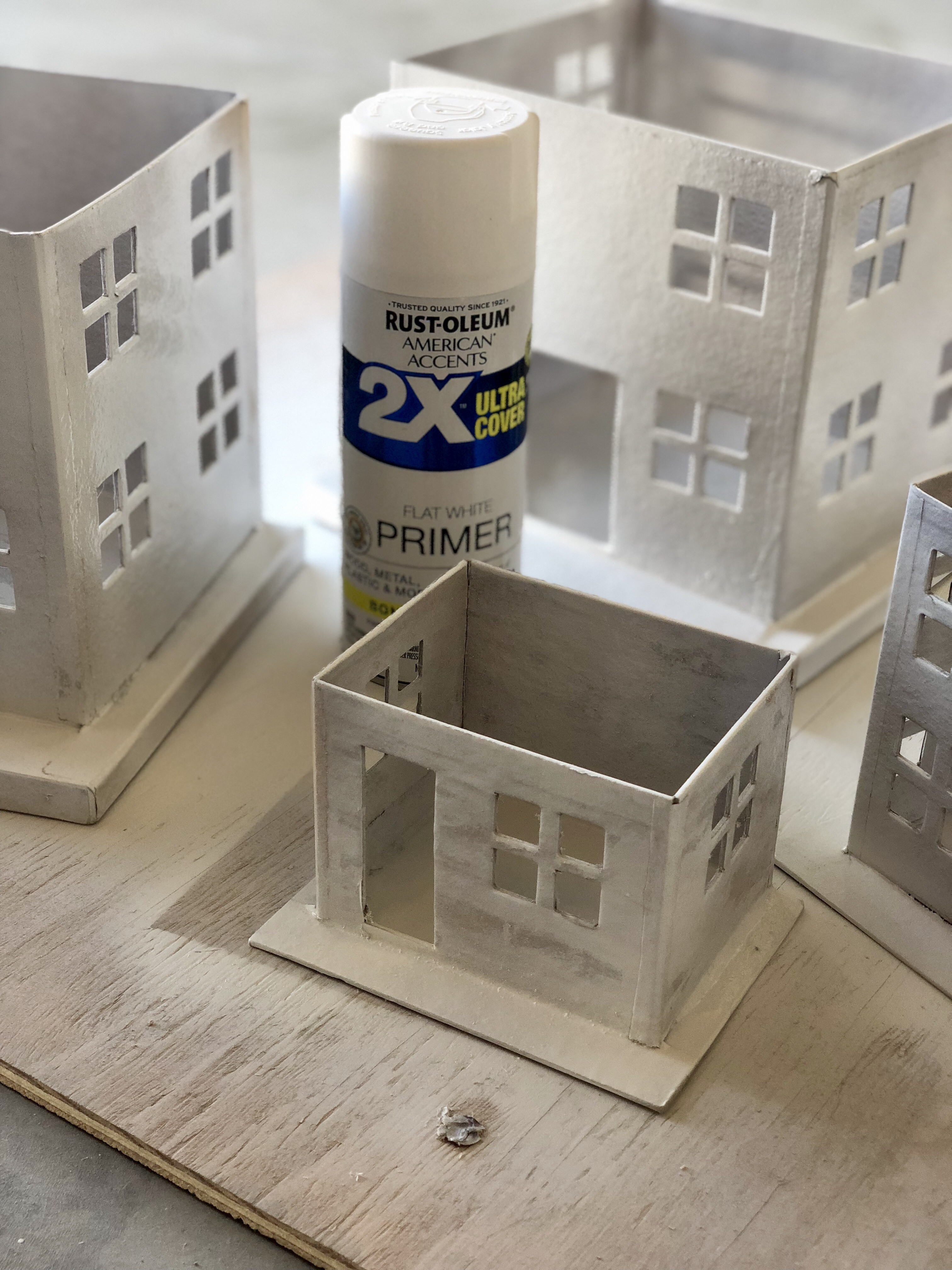 Then, I painted the houses and chimneys, in white chalk paint.
I added glass glitter to the roofs. To add the glitter to the rooftops, simply brush Elmer's glue on, with a paint brush, to any area that you want glitter.
I am so loving these little white houses!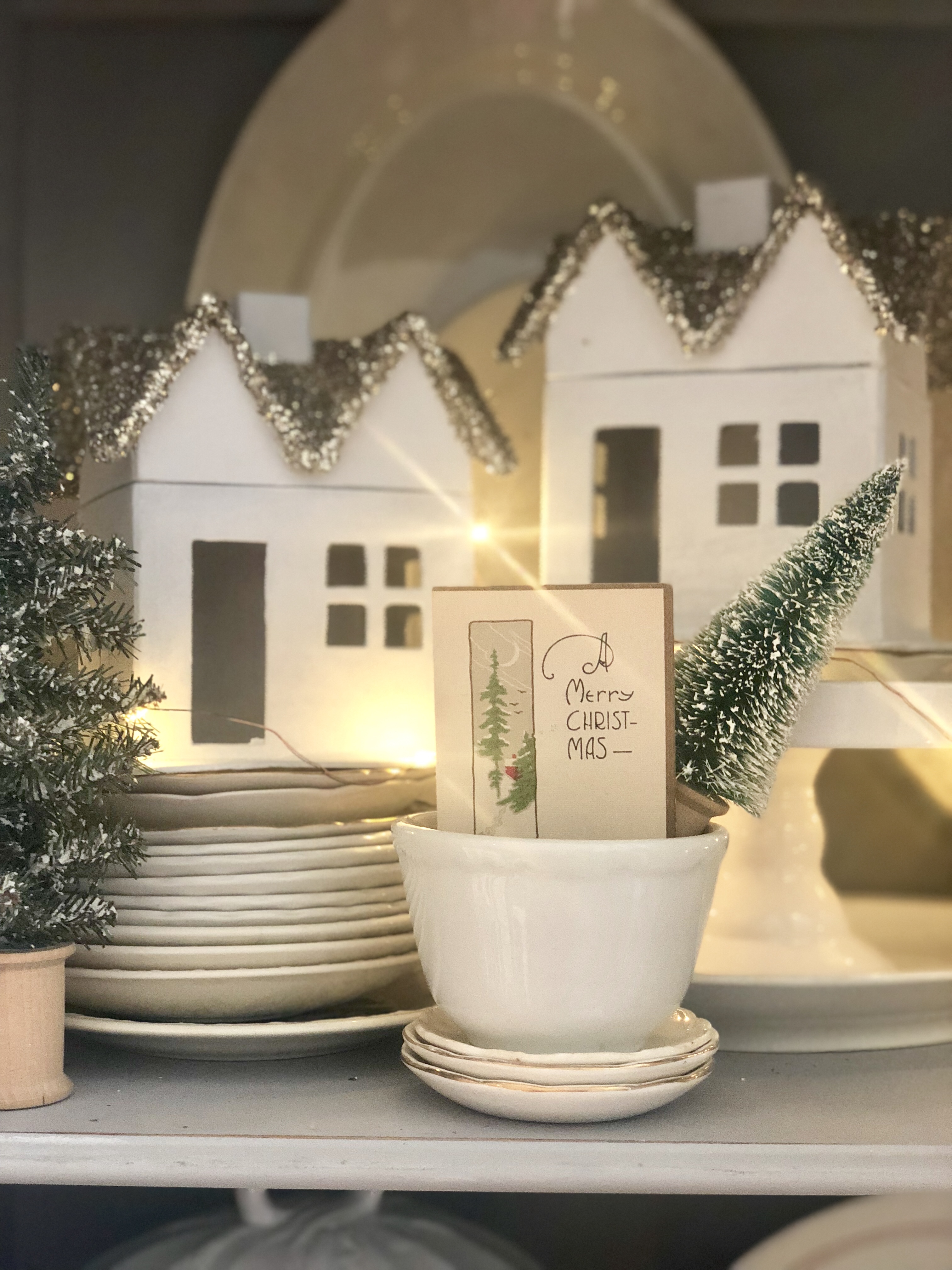 Be sure to check out these talented bloggers, and see their amazing clearance finds….
Tara at Stilettos and Shiplap
Terrie at Decorate And More With Tip
Susan at Color Joy Interiors
Jerri at Farmhouse Fun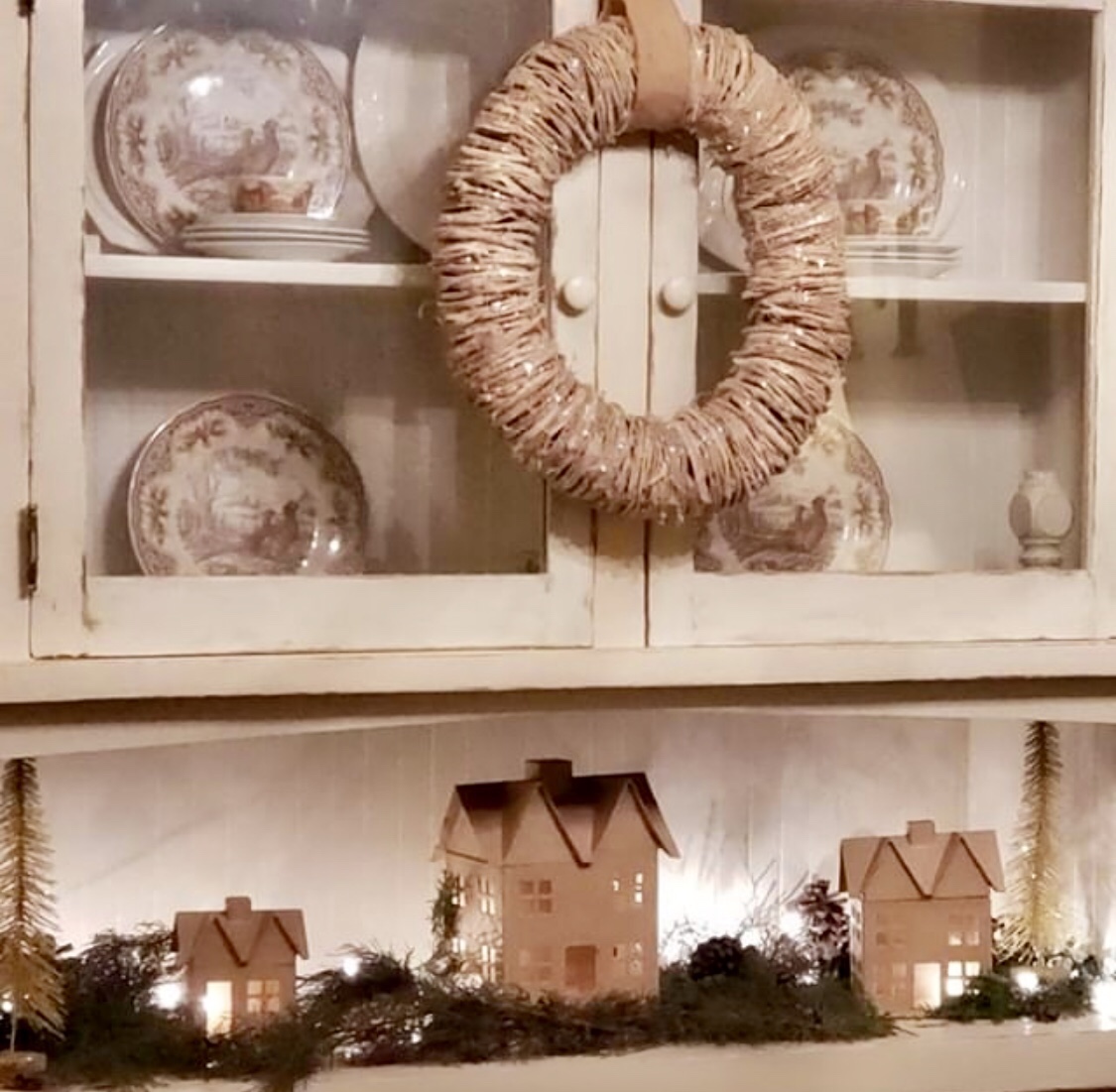 Thank you for visiting LeCultivateur!!!
~Emily
Check out where I have linked this project…. Blog link list