How To Grow A Cottage Garden
I have always dreamed of having my very own yard, full of flower beds where I could plant all the beautiful cottage flowers that I love! It wasn't until last year that my dream finally came true! My yard in my previous home was completely maintained and manicured by an HOA, which had its perks for sure, but also had it's down sides. I always longed to plant beautiful flowers, but had to be satisfied with the landscaping that the HOA deemed appropriate.
To achieve a cottage feel, I think there are definitely flowers that you shouldn't go without. I think roses are a must! I love roses!!! I have several varieties and colors.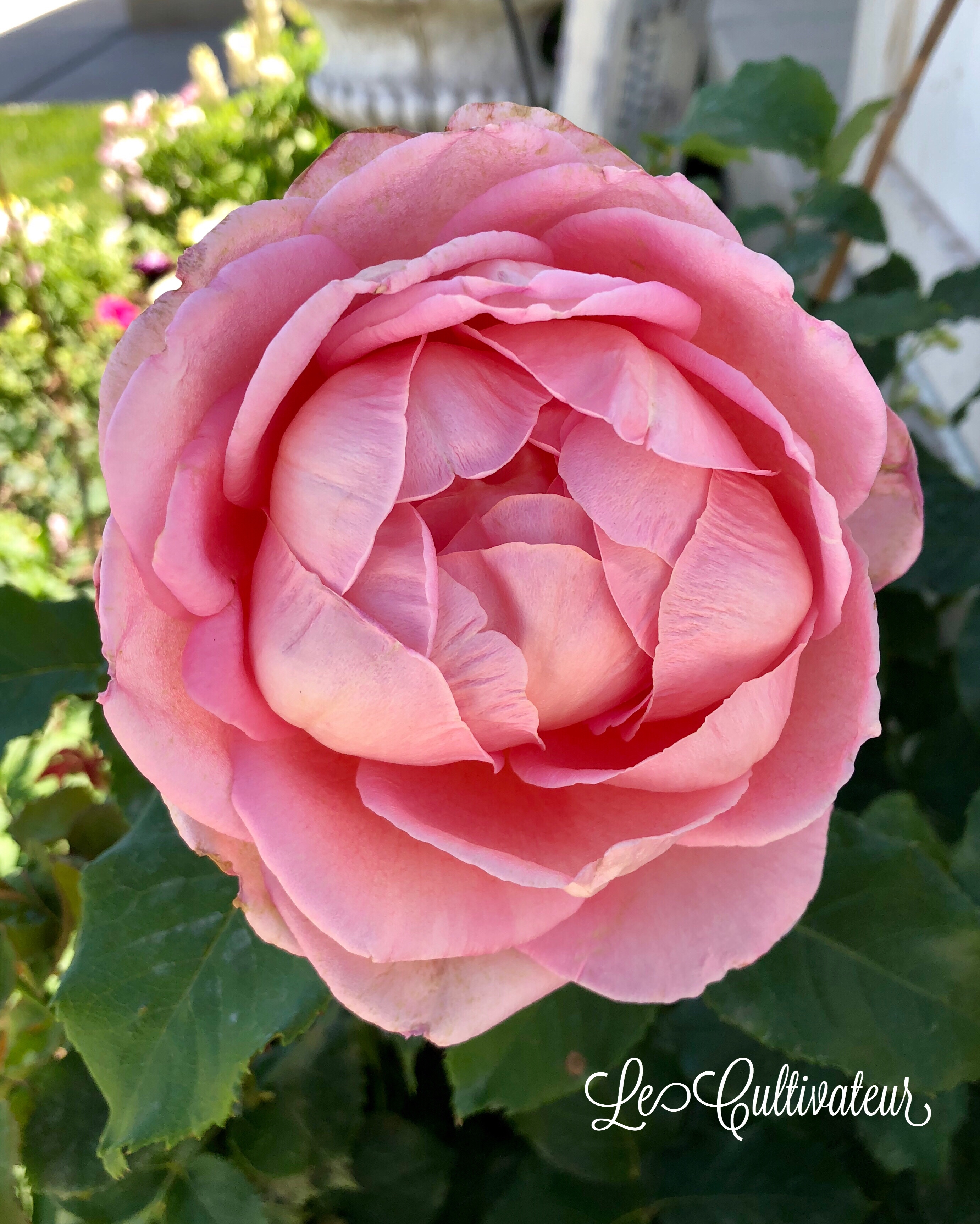 Snapdragons are an annual that I will plant every year. These snapdragons are "rockets", they are a taller variety. That is something that I have definitely had to learn, there are soooooo many different varieties of almost all flowers! Short varieties, tall varieties, bushier varieties, etc., etc. When you go to purchase flowers, make sure you're getting that variety that you are really dreaming of.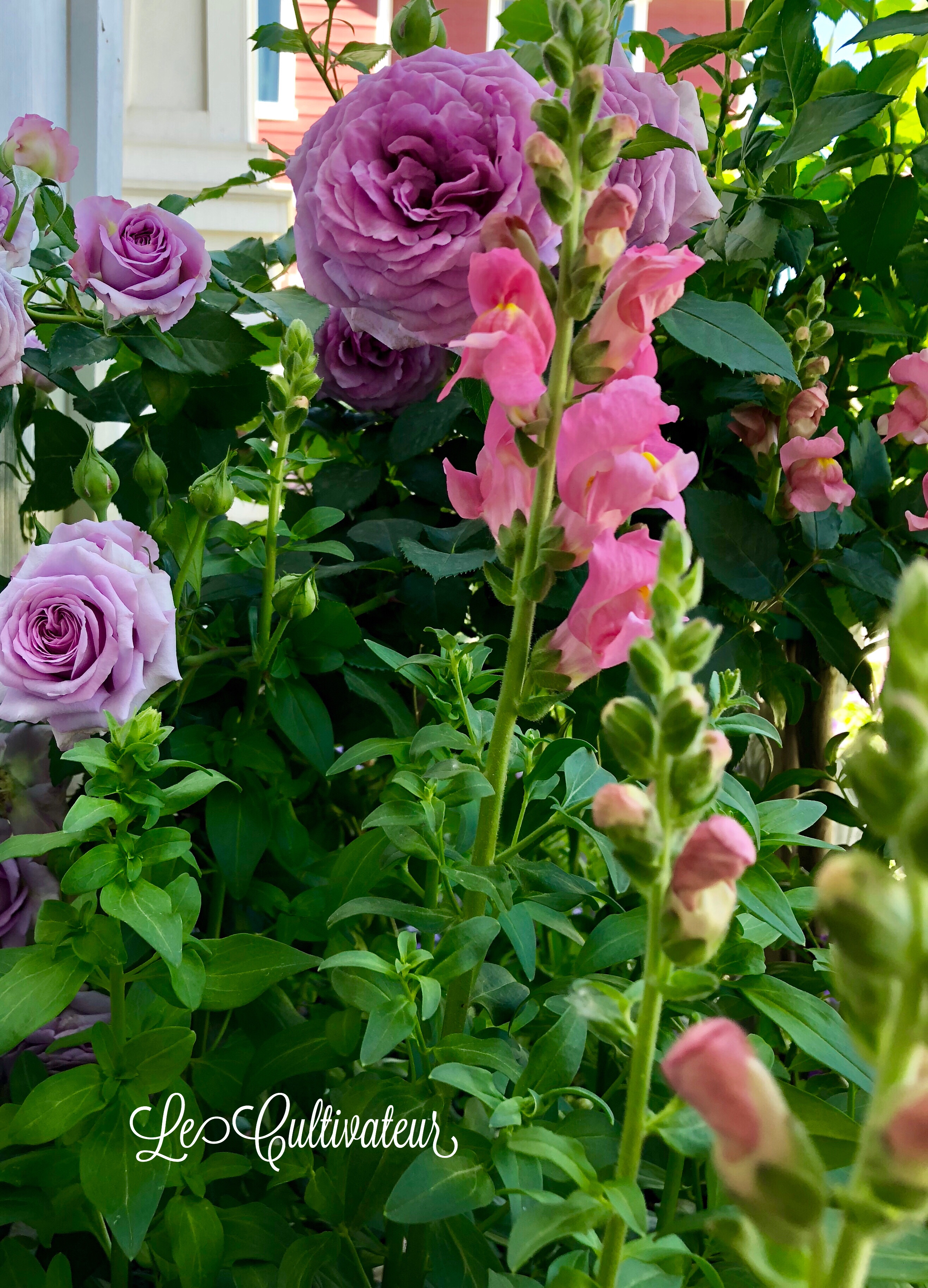 Clematis is another favorite of mine. Here I have two different varieties growing in this bird cage, the one blooming now is called "Nelly Moser". The other is a white variety that will bloom late summer. Clematis plants love to have their "feet" in the shade and their "faces" in the sun.
Sweet little pink, white, and magenta English Daisies make for a perfect border. Delphinium and foxgloves are both perennials that scream cottage garden!
Scabiosa aka pincushion flowers can really take over, but I still love their whimsy and free flowing style.
Lavender, just so sweet and simple.
Dahlias are a must! They come in so many colors and varieties ranging from small blooms, to blooms the size of a dinner plate. This is the only dahlia that is blooming currently. I have quite a few planted and can hardly wait for them to bloom later this summer!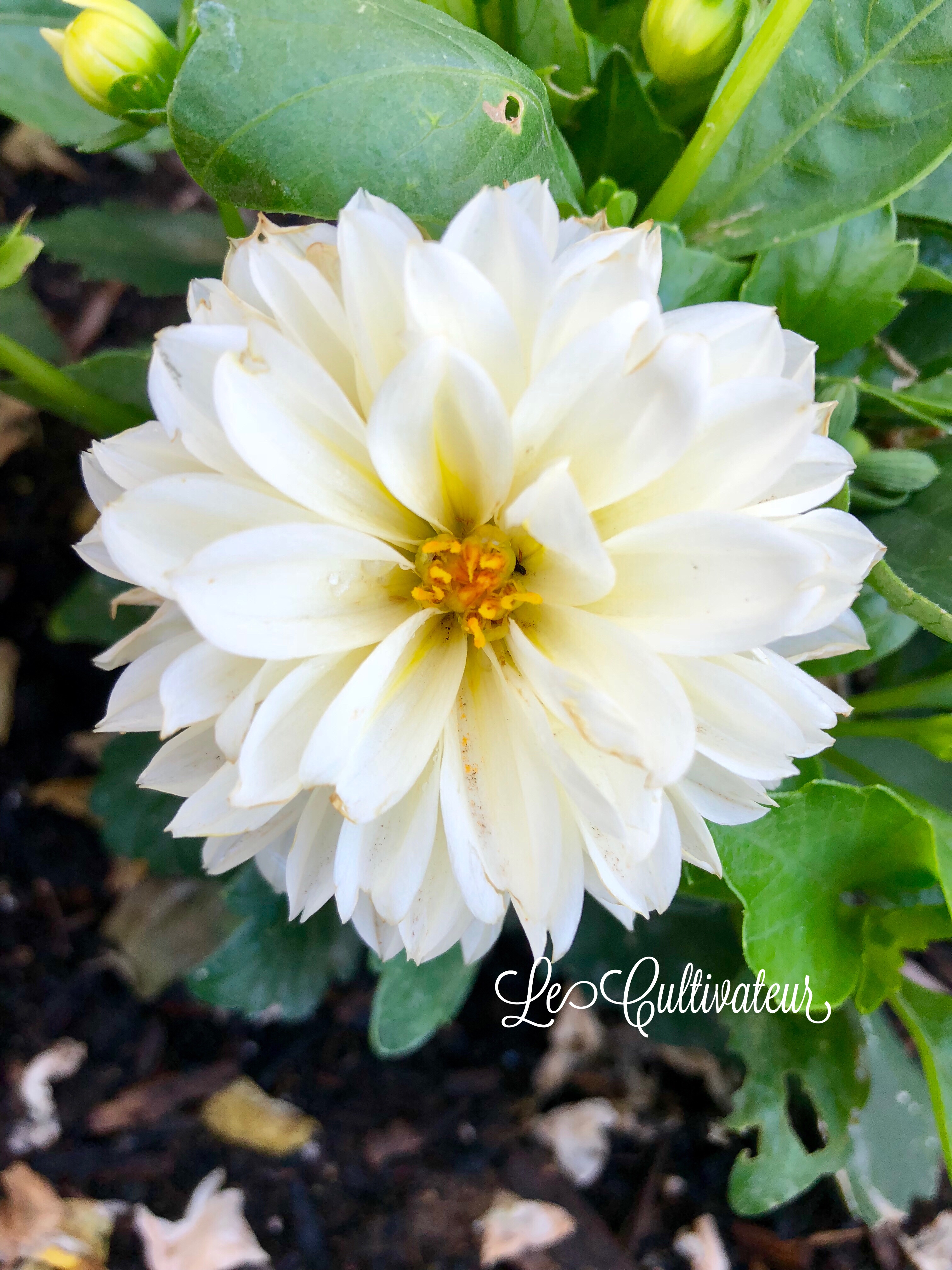 Lupine is another favorite perennial. This one has been blooming for a couple weeks now, and really needs to be deadheaded. But for now it is still a good backdrop for these sweet lavender pansies. Pansies are a spring annual. Plant them in the fall, and in the spring they will flourish until the temps heat up in the summer.
A few more favorites that I have planted but are either done blooming for the season or are not yet blooming…
Garden phlox (blue boy)
Lisianthus (white)
Echinacea (pink doubles)
Peonies
Hydrangea
Veronica
When I think of a cottage garden, I think whimsy and carefree, lots of pretty blooms, well taken care of, but not overly manicured, with touches of decor like the concrete girl in the flower bed or the old chair that I set in the middle of the flower bed and that I used to hold a big pot of flowers. What do you think of when you think of a cottage garden?
Thank you for visiting LeCultivateur!!!
~Emily
Check out where I have linked this project…. Blog link list