Hanging a plate gallery wall without plate hangers and nails
Y'all know that I LOVE to decorate with vintage plates! Making a good plate gallery wall makes my heart happy!!!
Yesterday, my sister asked me to help her put up a plate wall in her entry. Here is her entry before…
Really cute, but she wanted to add a little interest…plates!!! She didn't want to use nails, so we used command strips instead.
The command strips work really well, we used them in her previous house on a plate wall we did. She had the plates up for about a year, and not one plate ever fell. If you do decide to use command strips instead on plate hangers and nails, make sure that both the back of the plate and the wall are clean. They will only properly adhere to clean surfaces. I always use rubbing alcohol to clean my surfaces before applying the command strips.
We gathered all of our plates, measured our area, and them made a rough draft version on the floor.
We decided to have one side cascading down the wall just a little. Love the way it turned out!!!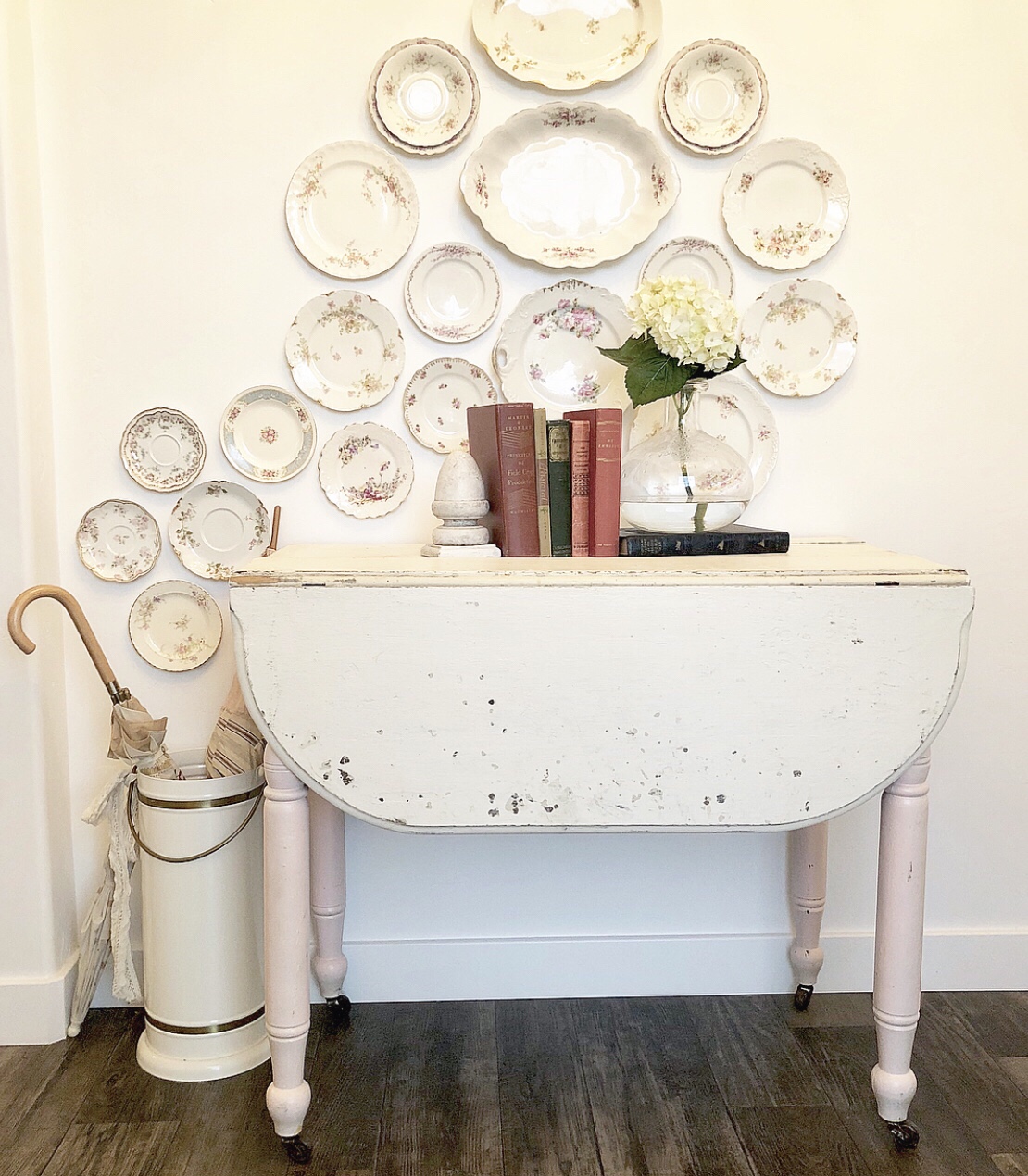 The fun thing about a plate wall is you can add a plate here and there, just whenever you find new plates that you love.
Thank you for visiting LeCultivateur!!!
~Emily
Check out where I have linked this project…. Blog link list