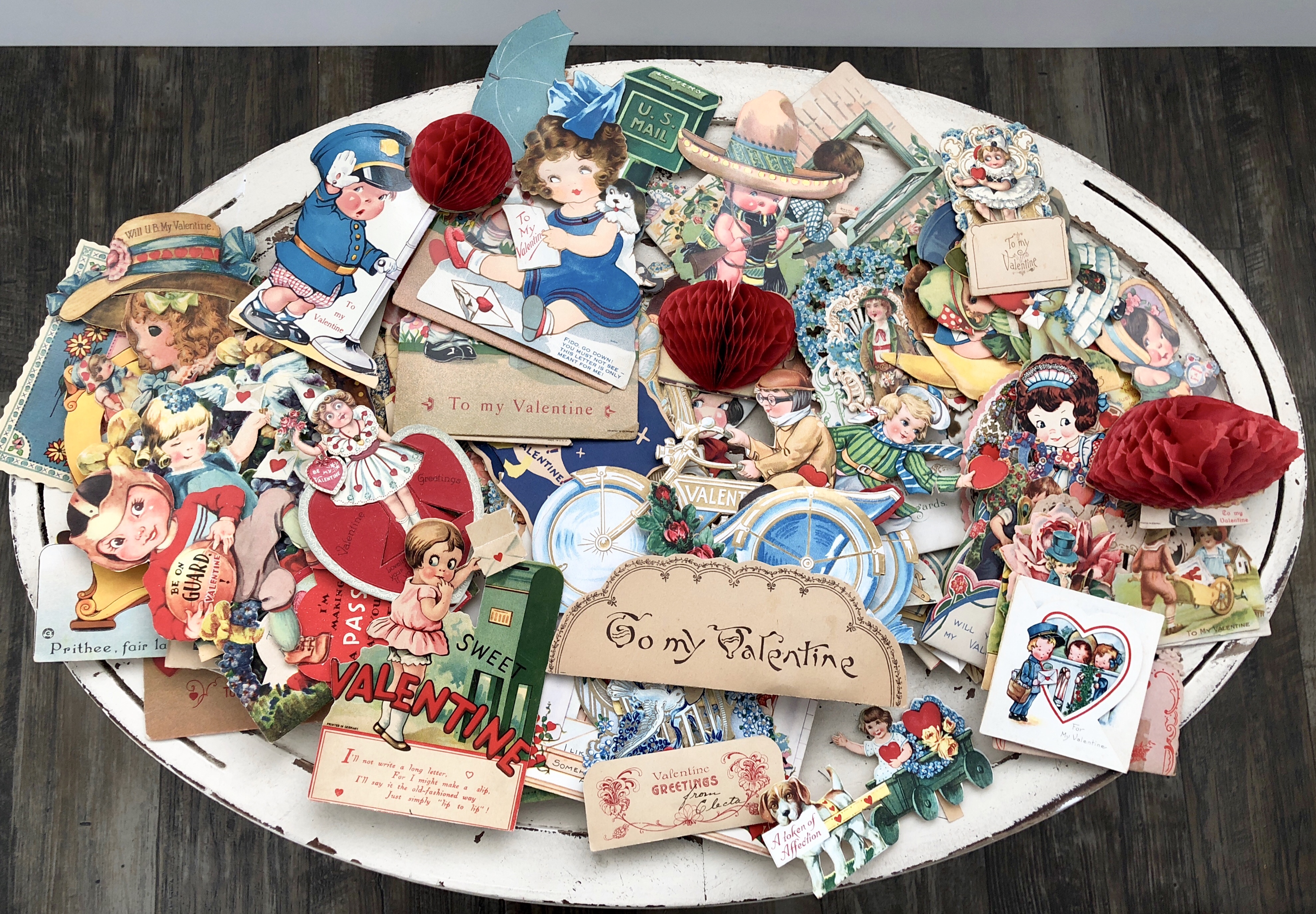 Favorite Things Thursday ~ vintage valentines
I still can't believe that it's 2019!! The beginning of the year is always so hard to adjust to, probably due to all the festivities and excitement that comes from the holidays. There is so much preparation and anticipation for the holidays, that when it finally gets here, it's over sooooo fast!! Usually I am so super sad that the holidays have come and gone, but this year, I am feeling excited to start a fresh new year. I am excited to get back into a good routine, and start a bunch of projects that I have been anxiously awaiting to start.
While my house is a complete disaster, and I haven't even taken down my Christmas decor yet, I, of course, have already gotten my vintage valentines out. Why not add more chaos to an already messy house? I have come to the realization that my house is going to remain a disaster until Christmas break is over, and my boys are back in school, so I'm just trying to embrace the mess….for now at least.
Next to vintage Christmas, vintage Valentines are my next favorite thing to collect. Aren't they just so sweet?!!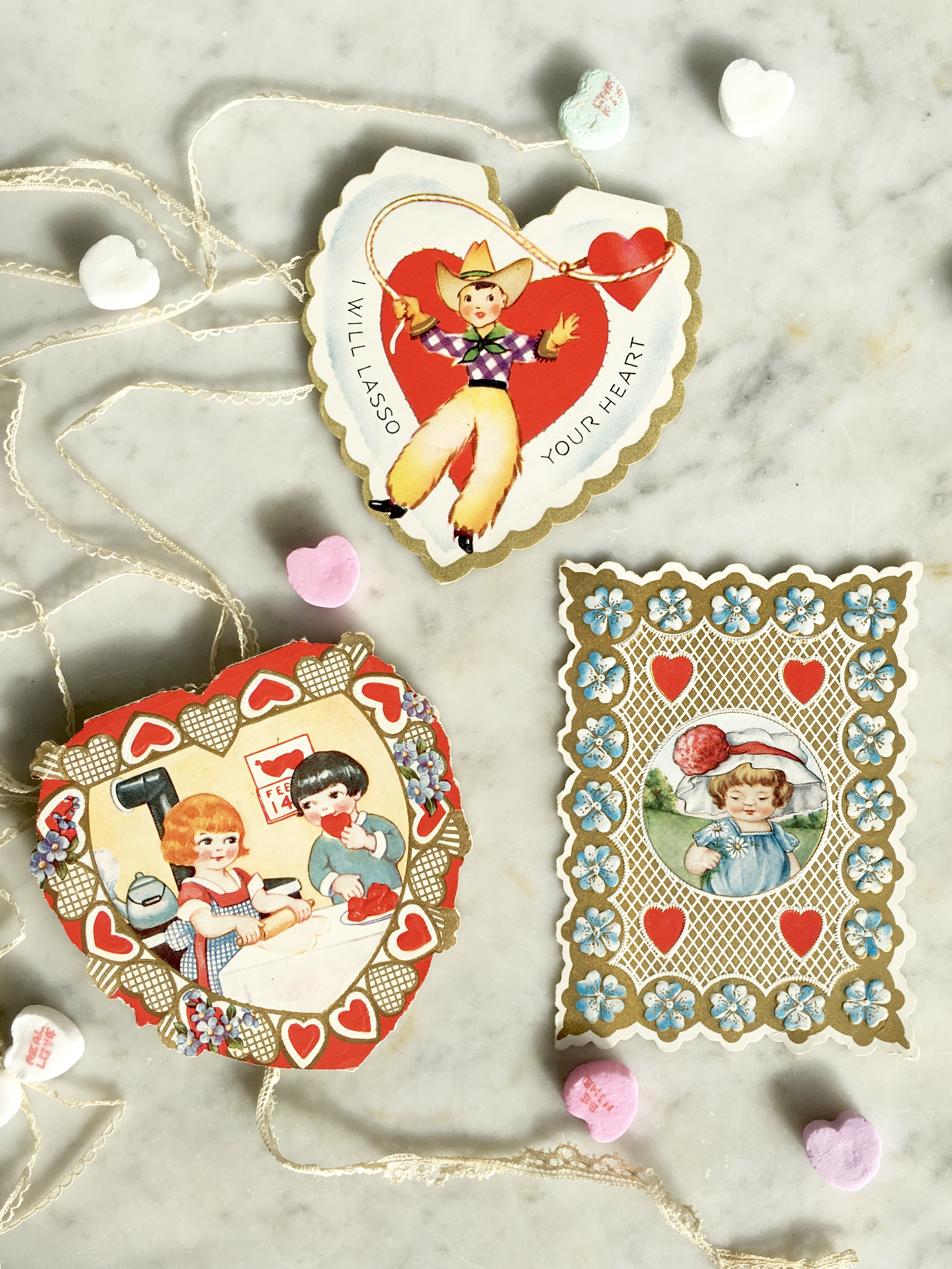 Here's a question that I would love to know…do you decorate for each holiday? Each season? Just for certain holidays, or seasons? Let me know, I'd love to hear!
Thank you for visiting LeCultivateur!!!
~Emily
Check out where I have linked this project…. Blog link list