Happy Thursday, friends!!! I hope you're having a wonderful week so far!
Tara and I decided that we would start sharing a Christmas/winter DIY with y'all each week to help prepare for the busy holiday season. We're so excited for this holiday season!!
For my DIY today, I made a sweet little winter forest.
For these trees, I went to Home Depot and bought
•4×4 post
•petite trim pieces
•basic pine board (6in wise)
•dowels
I stained all the wood in my favorite Minwax stain color called "Early American"
I then cut the pine board into varying sized triangles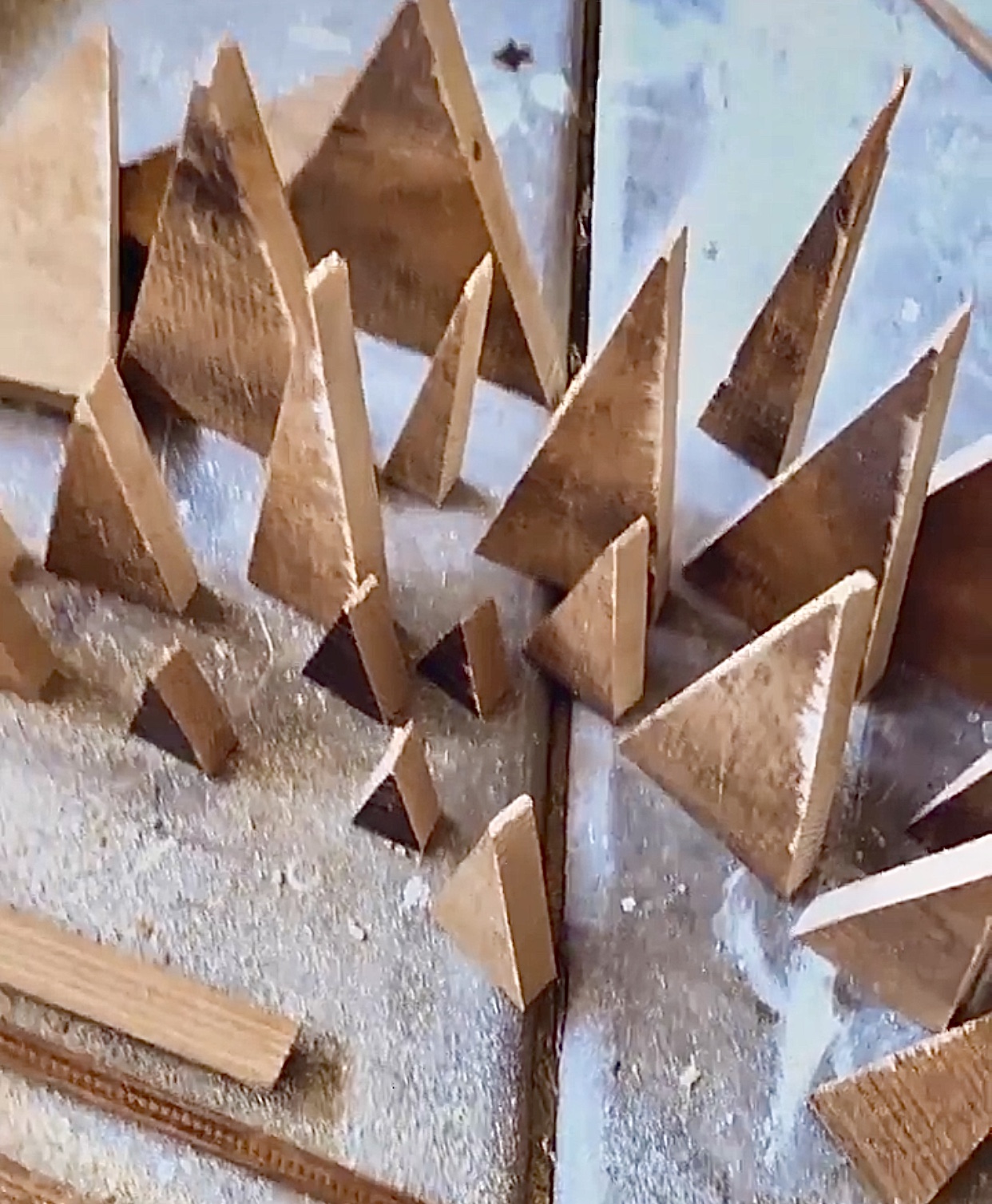 Using a hot glue gun with Gorilla Brand glue sticks, I glued the trim onto some of the triangles. I made each tree a little different. I also drilled a hole in the bottom of each tree for the dowel.
Now time to paint! I used Salt Wash paint additive to my first layer of paint.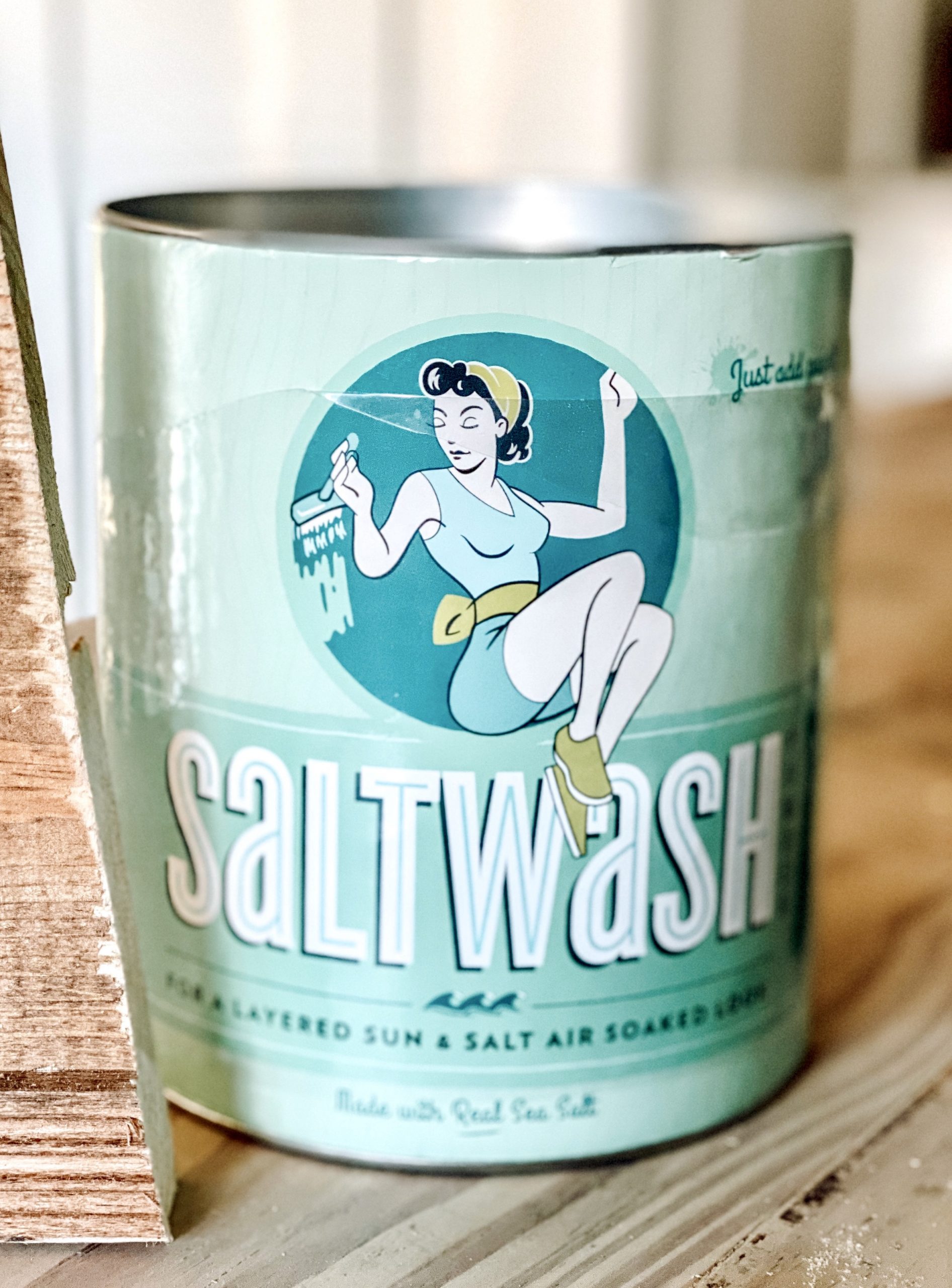 You can mix the Salt Wash with any type of paint! I used a basic green acrylic paint.
Create a mixture that is similar to the consistency of cake batter. Rather than brushing it on, you need to dabble it on, making peaks in the paint. Once the paint starts to dry a little, you'll want to slightly brush the peaks down, and then let dry completely before adding your next layer of paint.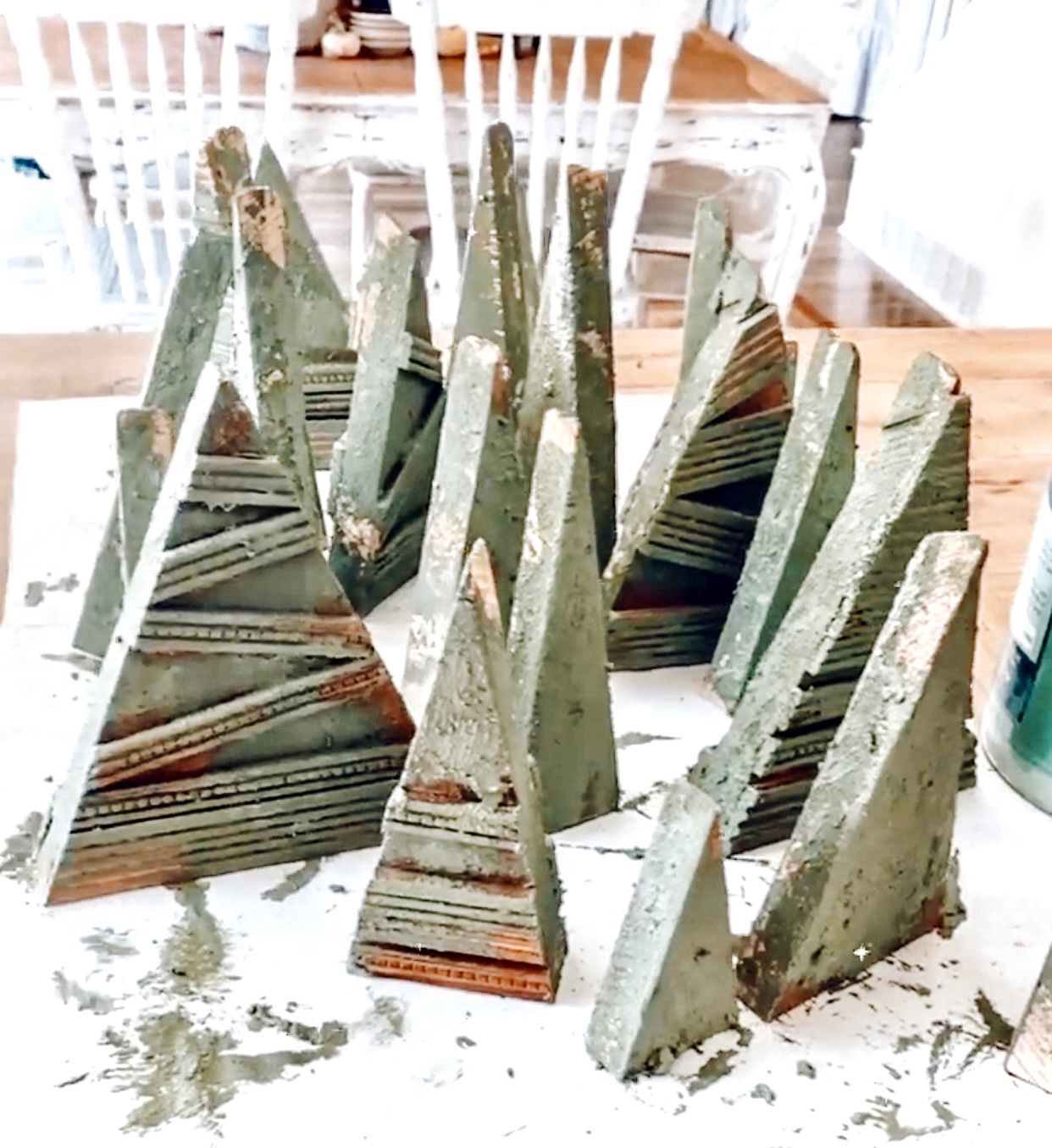 After the paint was completely dry, I brushed on my top coat of white paint, and let dry.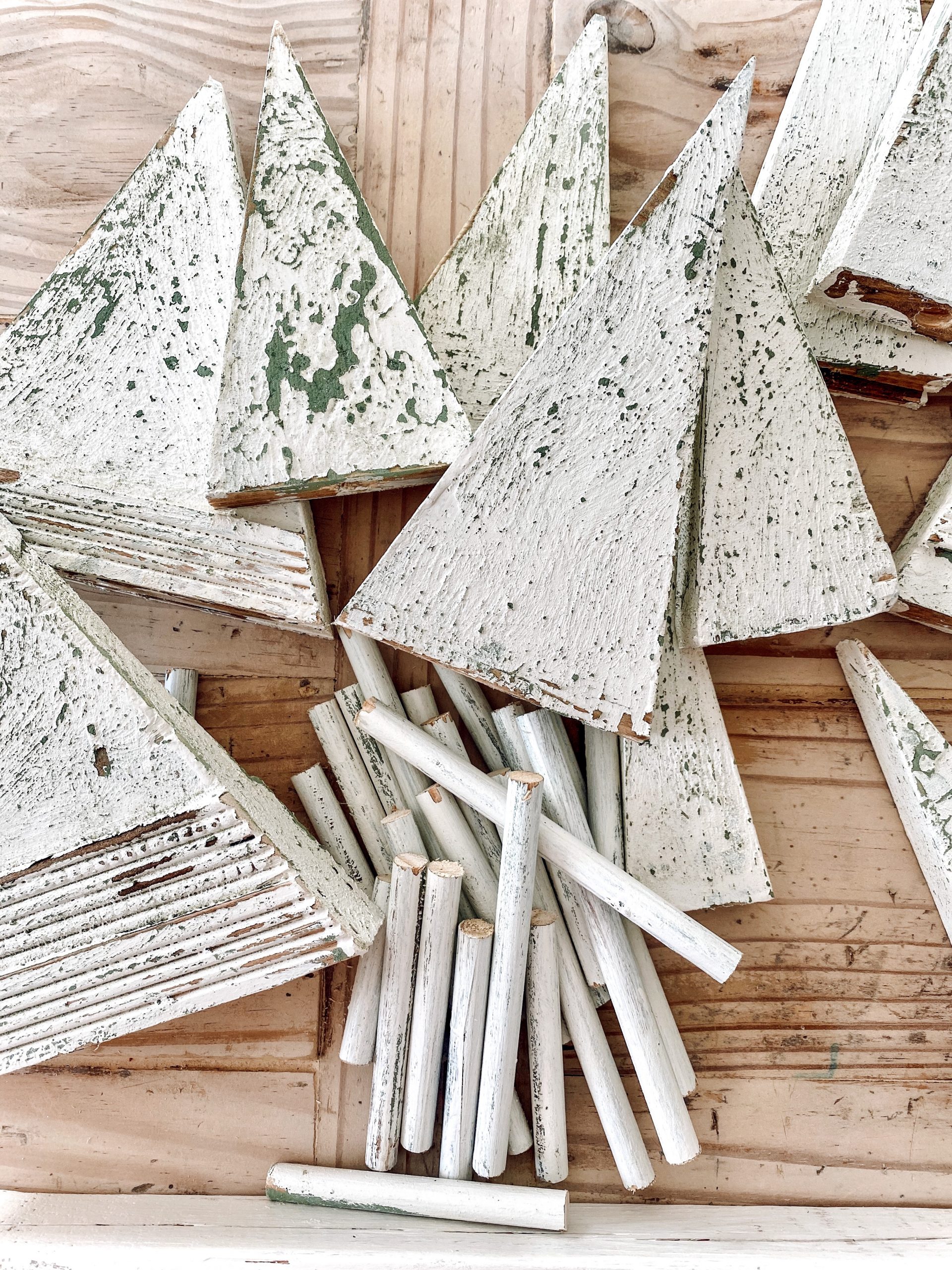 Once the white paint was dry, I slightly sanded the trees to expose some of the green paint and wood.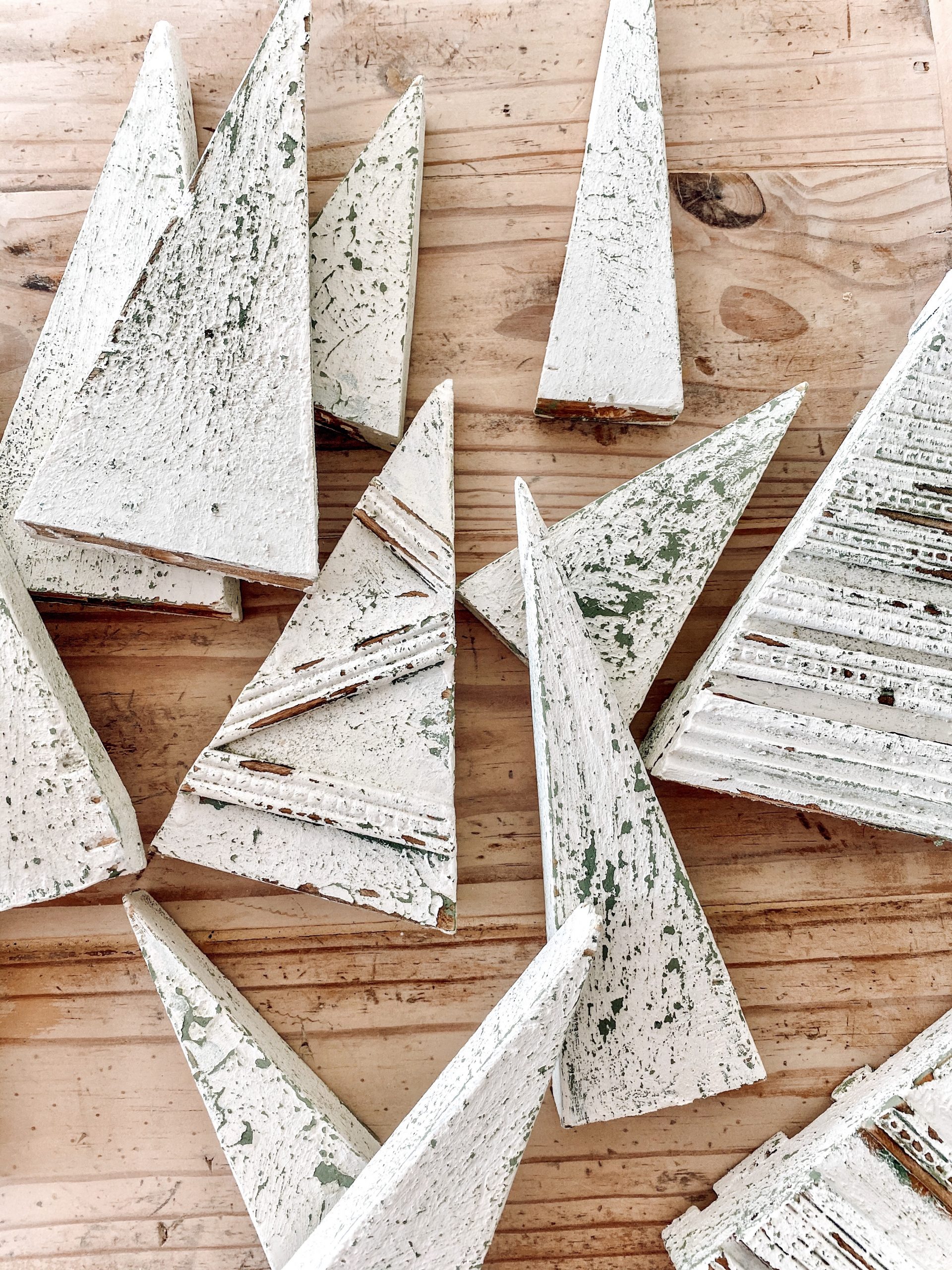 I LOVE the texture that the Salt Wash helped create!!
Now it's time to put it all together. Glue a cut dowel into the hole, that you have already drilled, in the bottom of the tree. Also drill holes in your base piece. I was going to use the 4×4 for my base, but ended up using a smaller scrap piece that I found in my garage. Glue the dowels into the holes and you're done!
A sweet little tree forest!!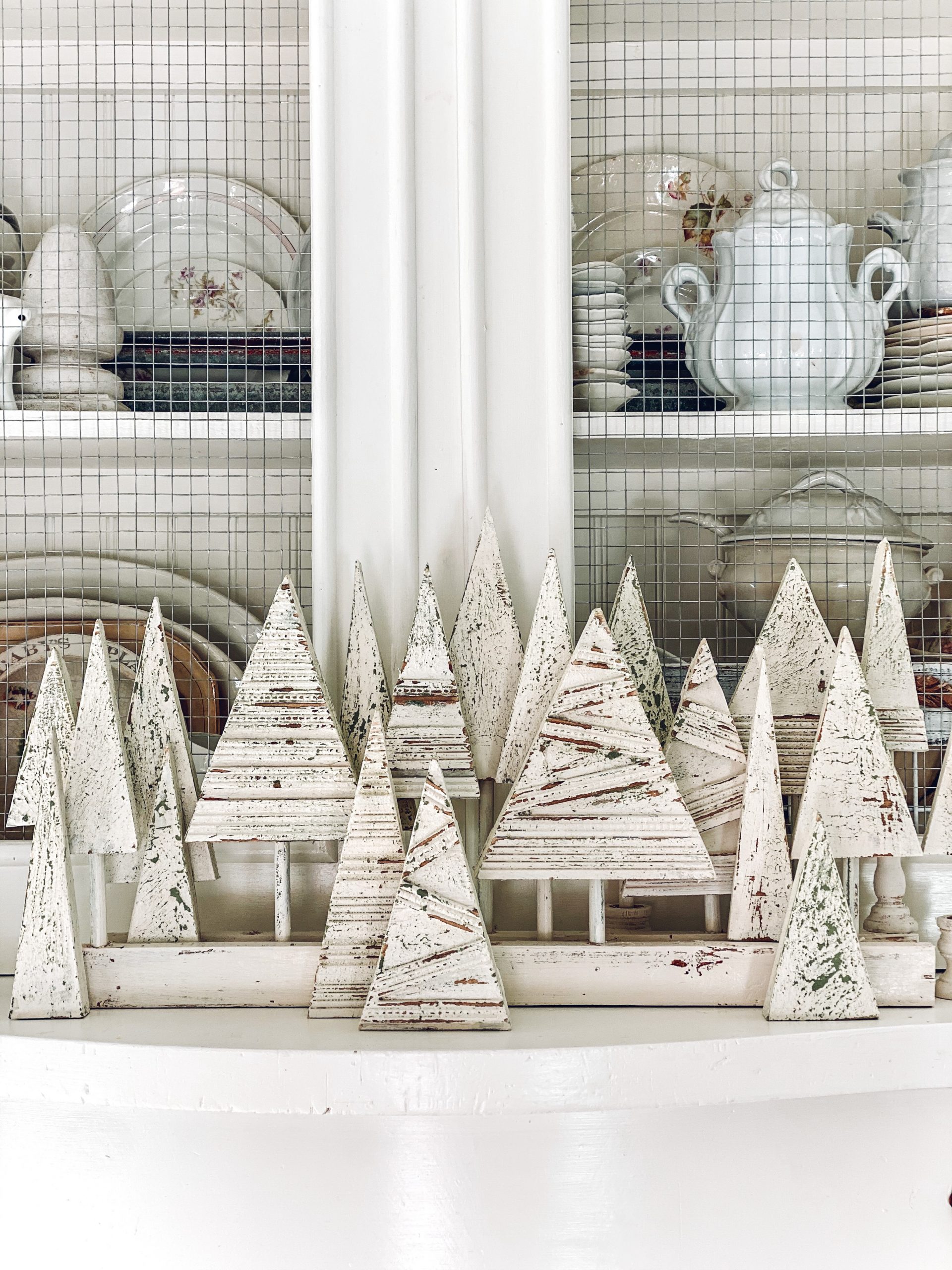 Add a little greenery, and fairy lights…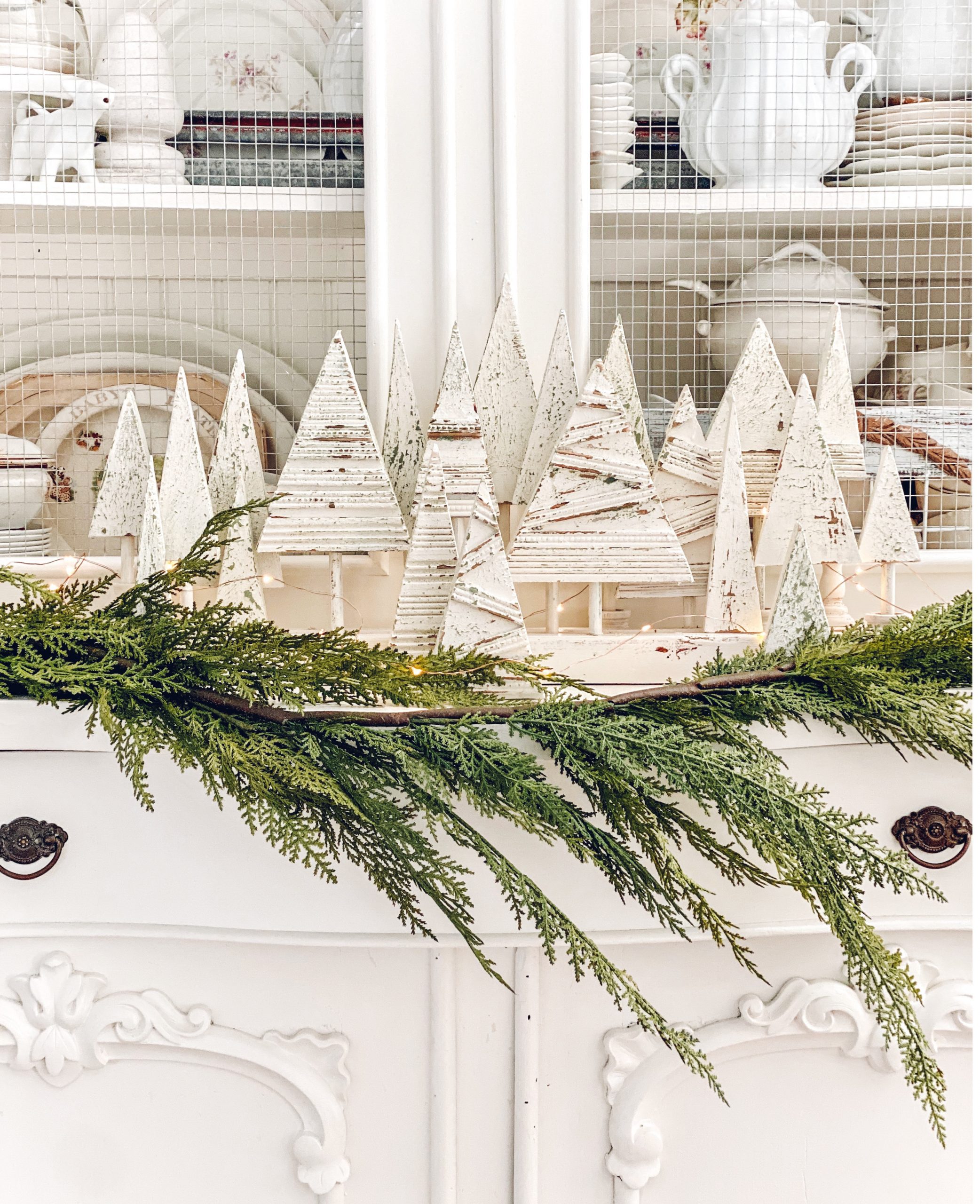 Click HERE for the garland . This is the best, most real looking garland that I've seen! Love it!
Click HERE for the Salt Wash. This is probably my newest favorite product! You'll be seeing a lot more Salt Wash projects from me in the near future!
🍂🍂🍂
Now let's hop over and see what Tara is sharing today! Simply click on the picture below….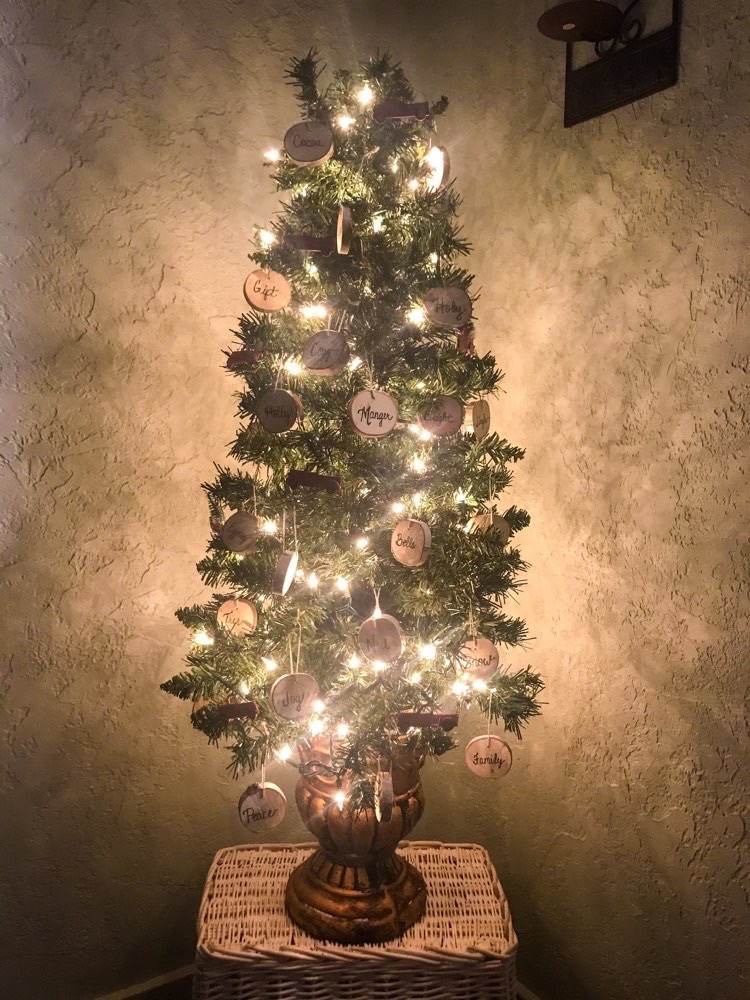 Thank YOU so much for visiting my blog!! I appreciate YOU!!
~Emily