French Vintage Friday – a French Vintage inspired Christmas
Happy Friday, friends!!! It's good to be back! I took last week off to be with my boys while they were home for fall break. It was a fun break, but I sure did miss blogging!
Today, for French Vintage Friday, Tara and I are sharing a few ideas and inspirations for our holiday decor this year. I LOVE the holidays and LOVE to decorate for the occasion! Holiday decor has an immense ability to add so much coziness to any space. I can't wait for the twinkling lights, the trees, wreaths, ornaments, and all the magic!
A little glimpse back to last year's holiday decor…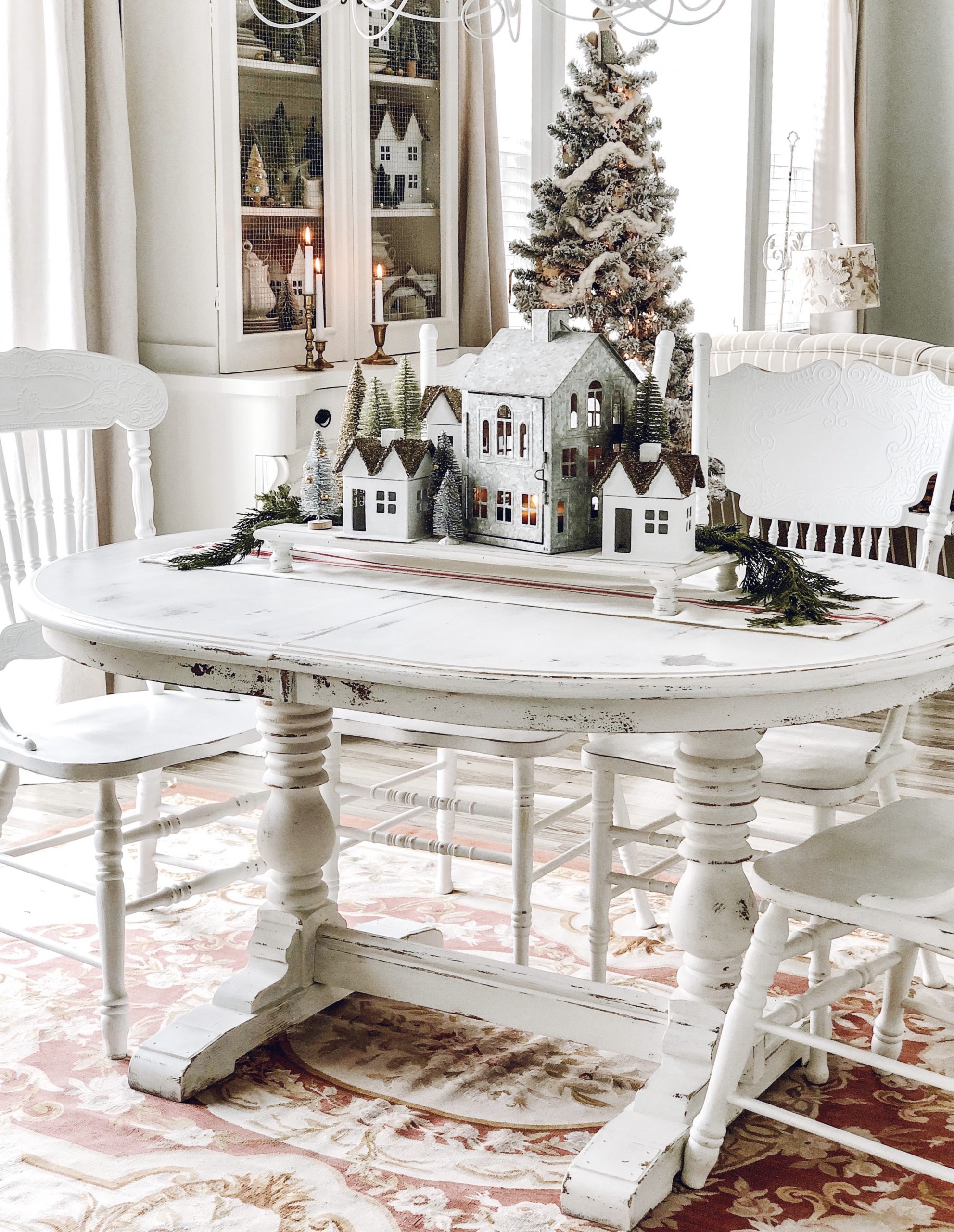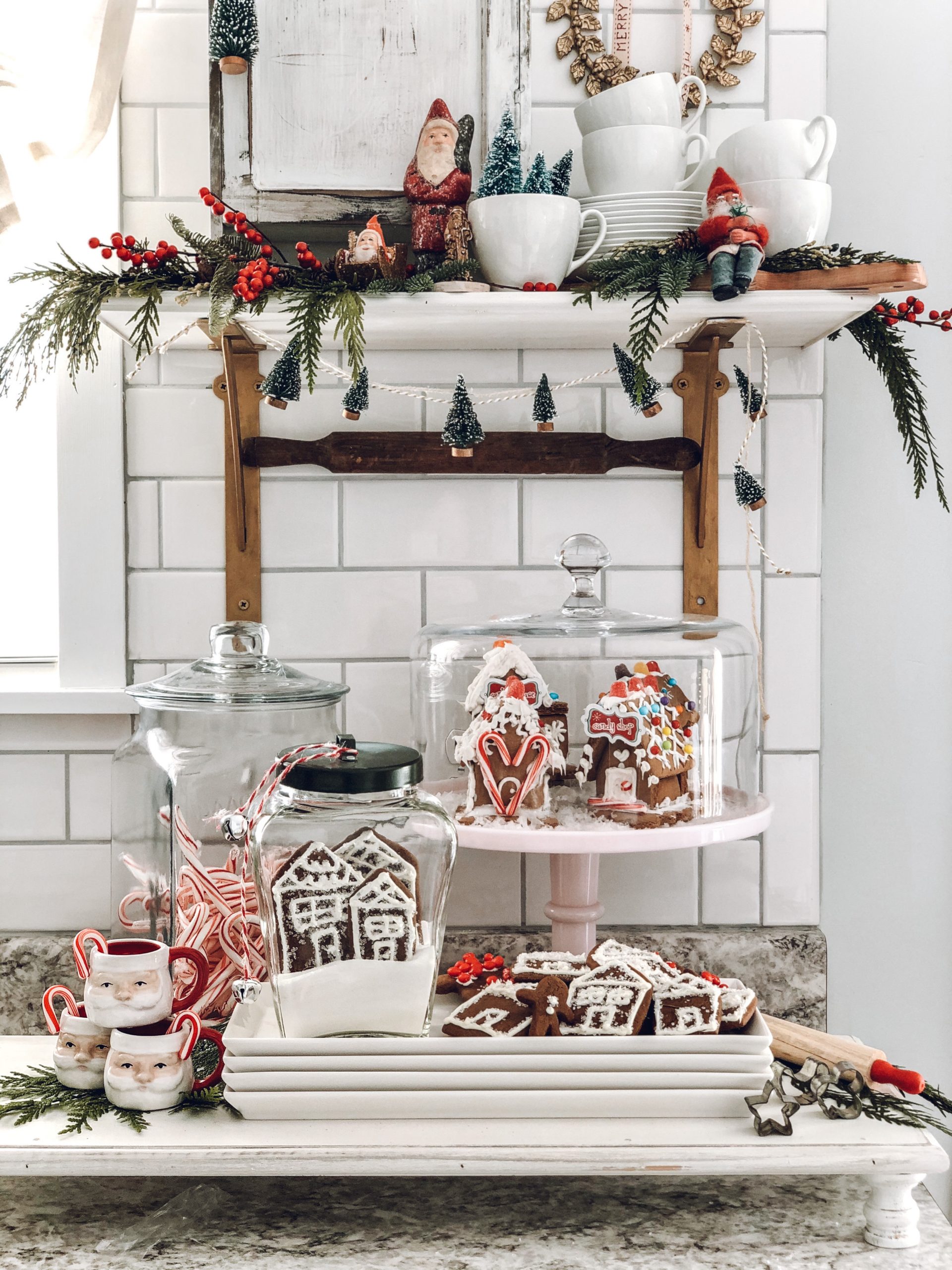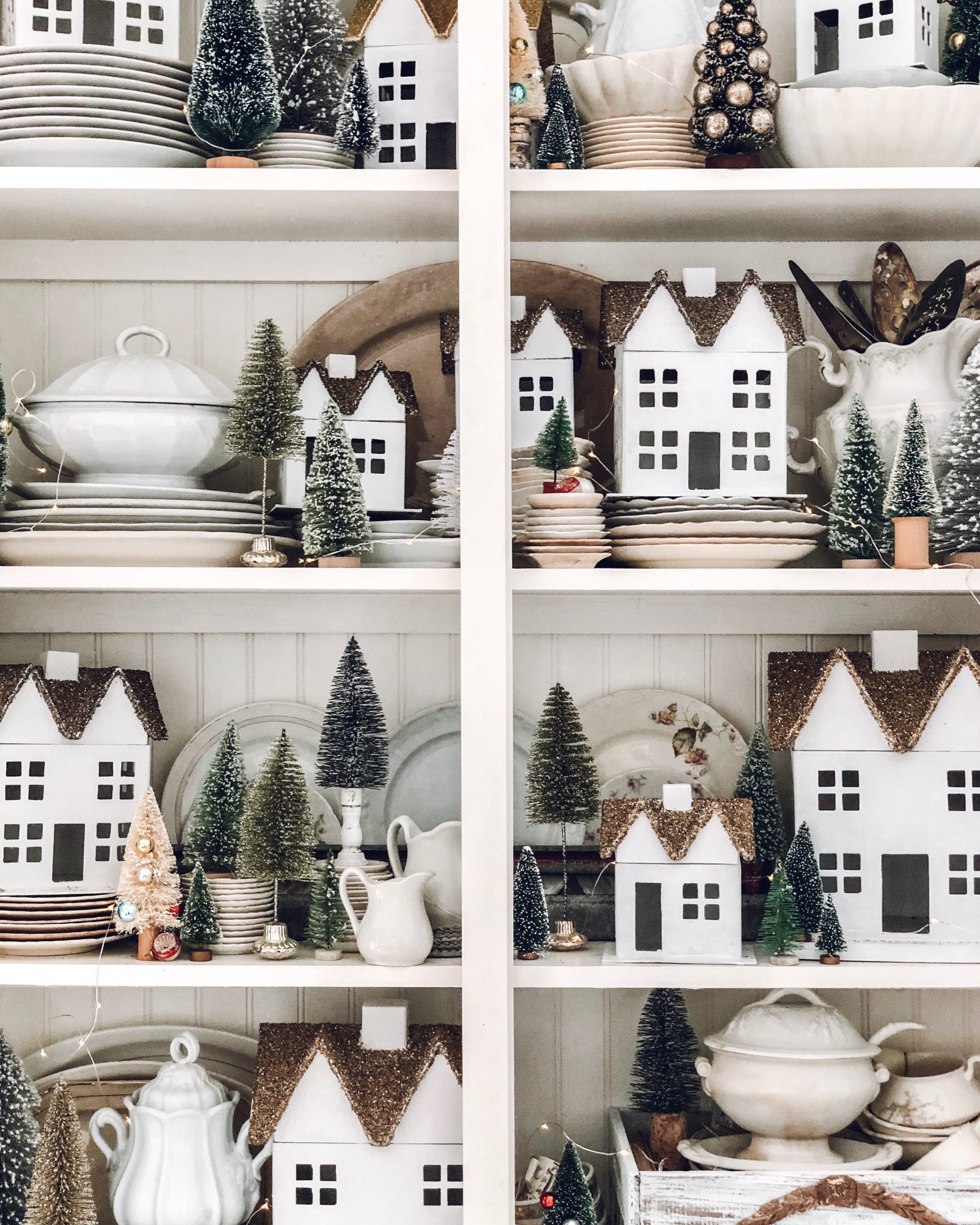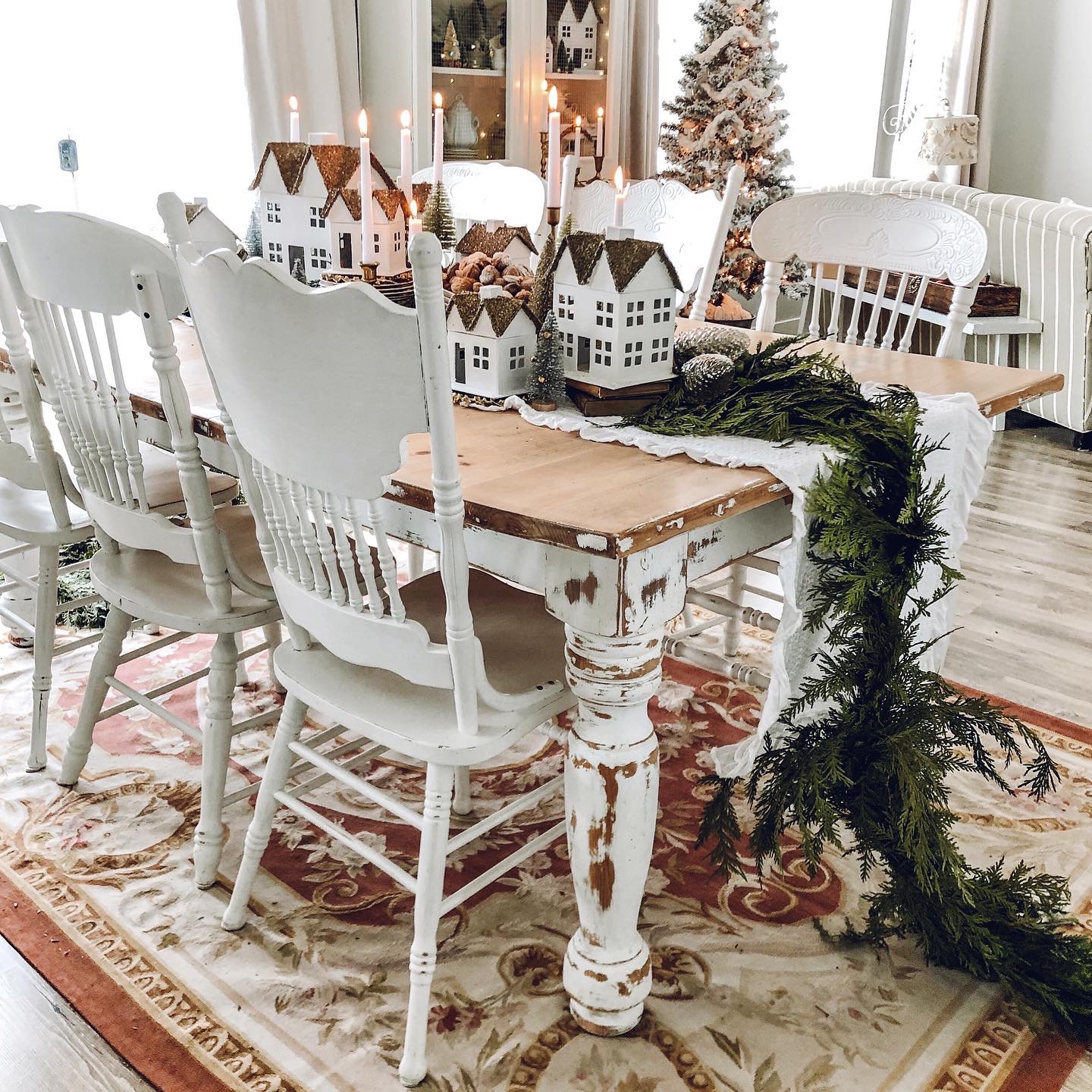 A lot of these elements will make their return this year, with the addition of a few new things.
Something that I am SO excited about for this year, is the fact that I now have a banister to hang a garland on! One of the main reasons that I added the banister is for holiday decorating!! Seriously so excited!!!
Here is an inspiration picture that I found from Pinterest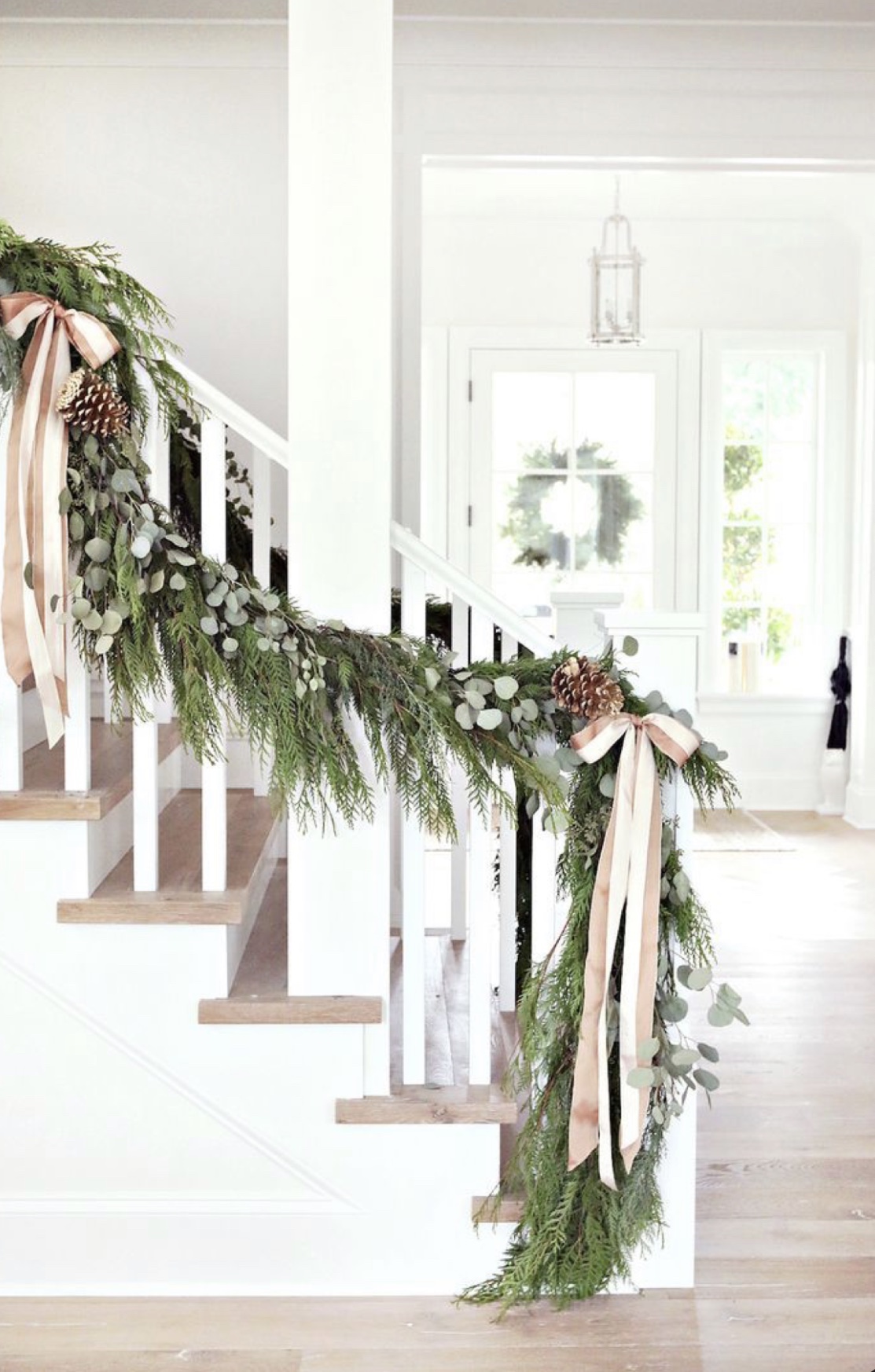 I love this garland so much!! Natural and beautiful!!
Another thing that will be a little different this year, more faux trees. I have always had a real tree in our family room, but it dries out before Christmas arrives. This year, I will be using a very natural looking faux tree for the family room.
These trees look so authentically real!! I love them!! Last year they sold out so quick! Click HERE to check them out.
Then, of course, I have this vintage inspired feather tree that I absolutely love!!
It is perfect to show off all those vintage ornaments! Click HERE to check it out.
I'm also going to be adding a faux flocked tree to my collection this year. This tree will be in the master bedroom. I've always wanted a Christmas tree in my room. Yay!!! This tree is from King Of Christmas. I'm super excited to see it in person, I've heard these trees are stunning! Click HERE to check it out.
These trees are an investment, but definitely worth it!
I'm envisioning lots of natural elements, woods and whites, twinkle lights, candles, throw blankets, and lots of cozy pillows. This is has been such a crazy year, and my hope is to make this holiday season memorable and beautiful!!
Who else is excited to start decorating?!!
Let's hop over and see what Tara is planning for her holiday decor this year! Simply click on the picture below….
Thank YOU so much for visiting my blog, and for all the love and support that y'all offer!!
I hope you have an amazing day!!
-Emily