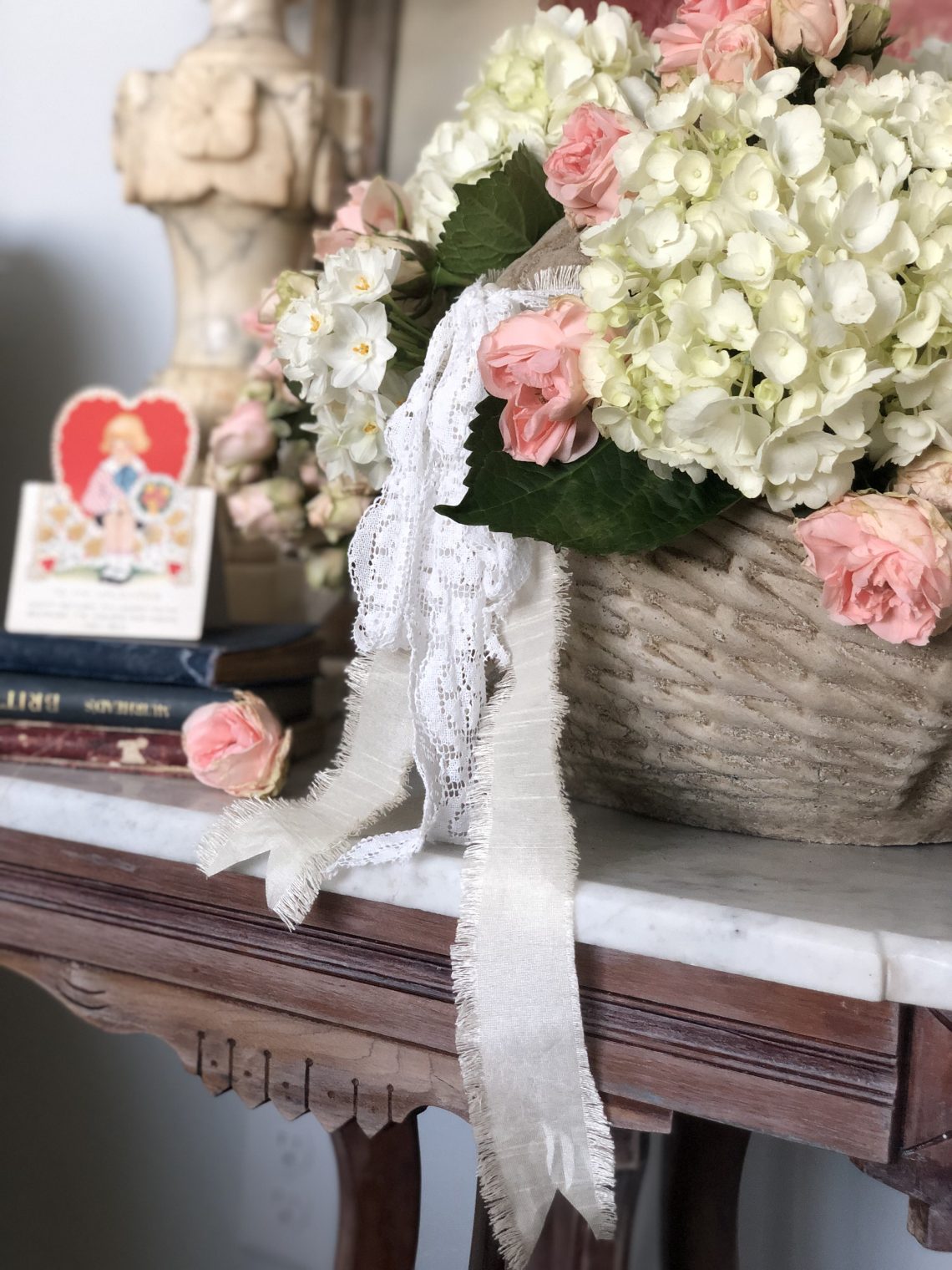 Top Shelf Clearance Challenge ~ A Piece Of My Heart
Happy Monday, friends!! I'm so excited for our monthly clearance challenge!! This month, it's all about Valentine's decor. Every month, so far, I have been able to find a clearance item(s) that fit the theme for the month's challenge, as well as fit my decor style. This month, I looked and looked, and kept coming up empty handed. Nothing like waiting until the last minute…Saturday night came, I was on a mission to find something, anything that I could incorporate into my decor for Valentine's Day. After going to several stores, I gave up for the night, and decided that I would get up early Sunday morning, and figure something out. On my way home, I stopped by the grocery store. As I walked in, I saw that all of their fresh flowers had just marked down. And then it hit me…flowers are one of my favorite things to get on clearance. Flowers would be perfect for this month's Valentine's clearance challenge!
I got hydrangeas, pink spray roses, babies breath, pussy willow stems, and a few other mixed flower bunches, all for less than $15! And, I still have plenty of flowers left over to make another arrangement later this afternoon. I love playing with flowers!!!
A lot of grocery stores mark their flowers down at least once a week. My local grocery store marks their flowers down every Saturday night/Sunday morning. The flowers still in great condition, and usually last just as long as flowers that I buy for full price. If you don't know when/if your local grocery store marks their flowers down, just ask. There's a good chance that they do mark downs. Who doesn't love fresh flowers, and for such amazing prices!!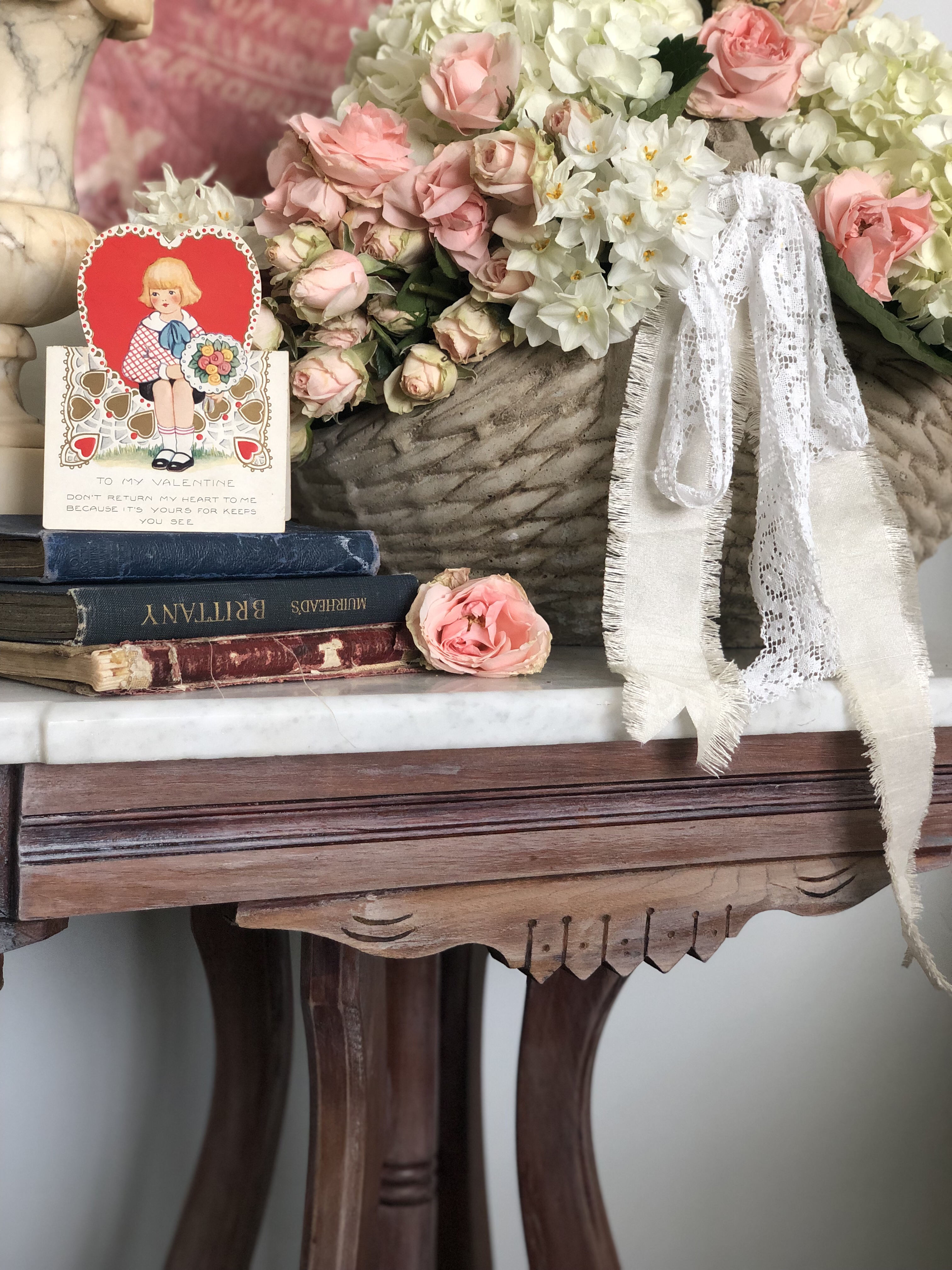 I can't wait to see what everyone else has found on clearance. If you are as curious as I am, just click on the links below to check them out.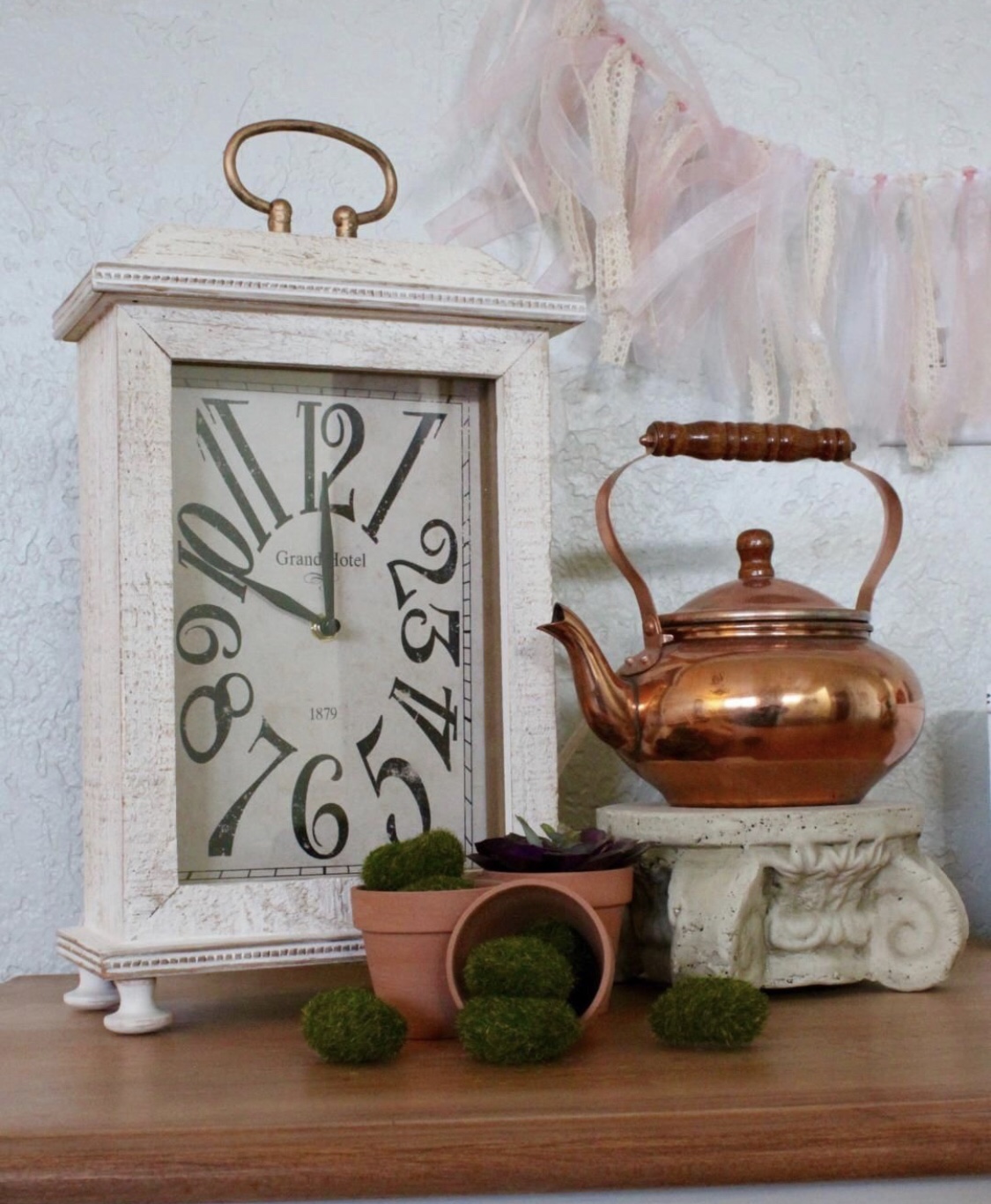 Tara, Stilettos and Shiplap
Terrie, Decorate And More With Tip
Diahann, Vintage Flicker
Jodi, The House House Blog
Thank you so much for visiting LeCultivateur!!! I sincerely appreciate you taking the time to read my blog, and for leaving me such sweet, encouraging comments! Y'all are the best!!! Hope y'all have an amazing week!!
~Emily
Check out where I have linked this project…. Blog link list