Fresh eucalyptus and rose wreath
Happy Sunday, friends!!!
First of all, thank you so much for all of the love on this wreath that I made! After showing it on my hutch the other day, I got several questions about it. So today, I wanted to quickly show y'all how I made it.
It was so super easy to make!! Start with a grapevine wreath ….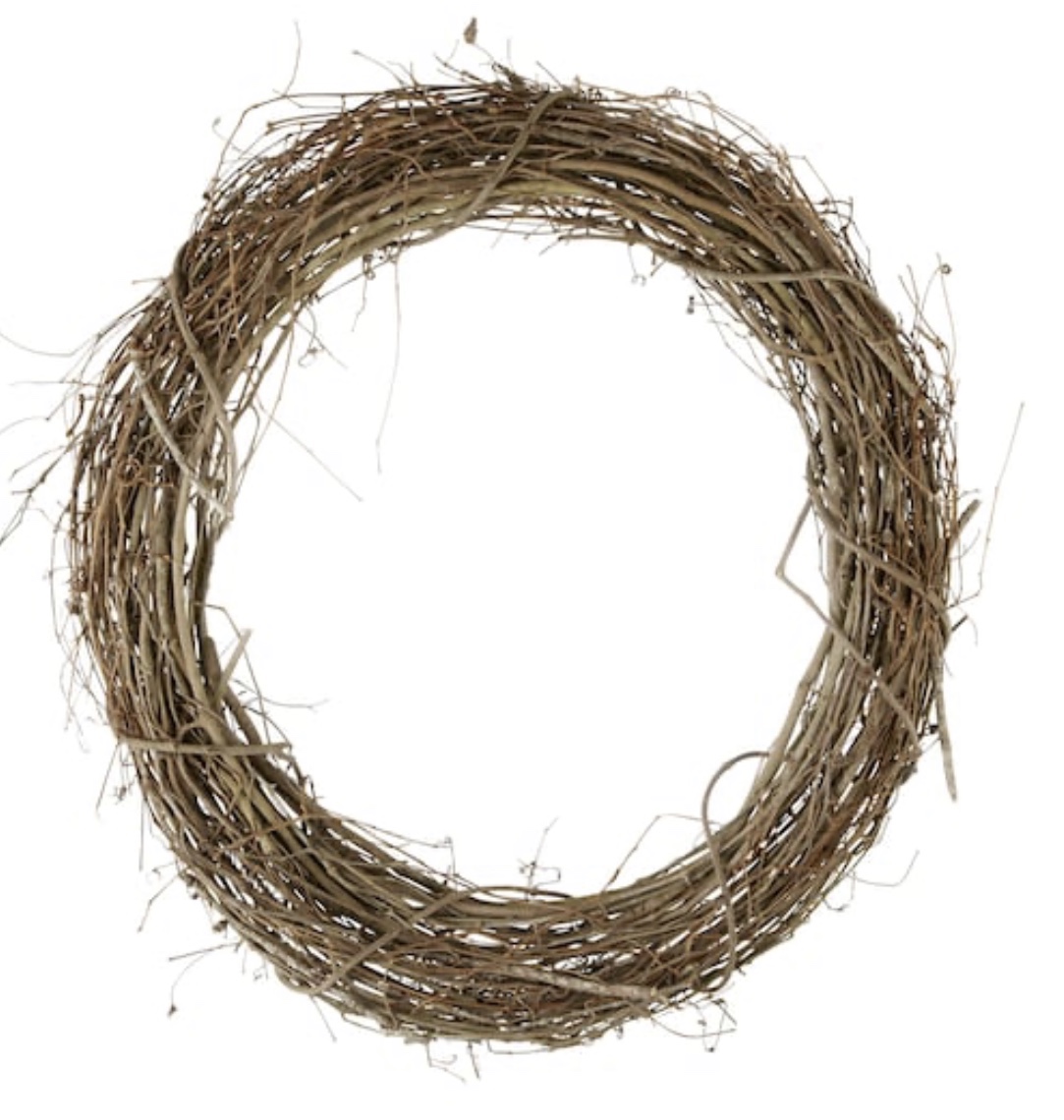 I used this 24 inch grapevine wreath.
Gather some greenery and florals. I LOVE using fresh, but faux would look amazing too. I used two bunches of fresh eucalyptus (one bunch of seeded, one regular) and one bunch of fresh pink spray roses, all of which I bought from Trader Joe's.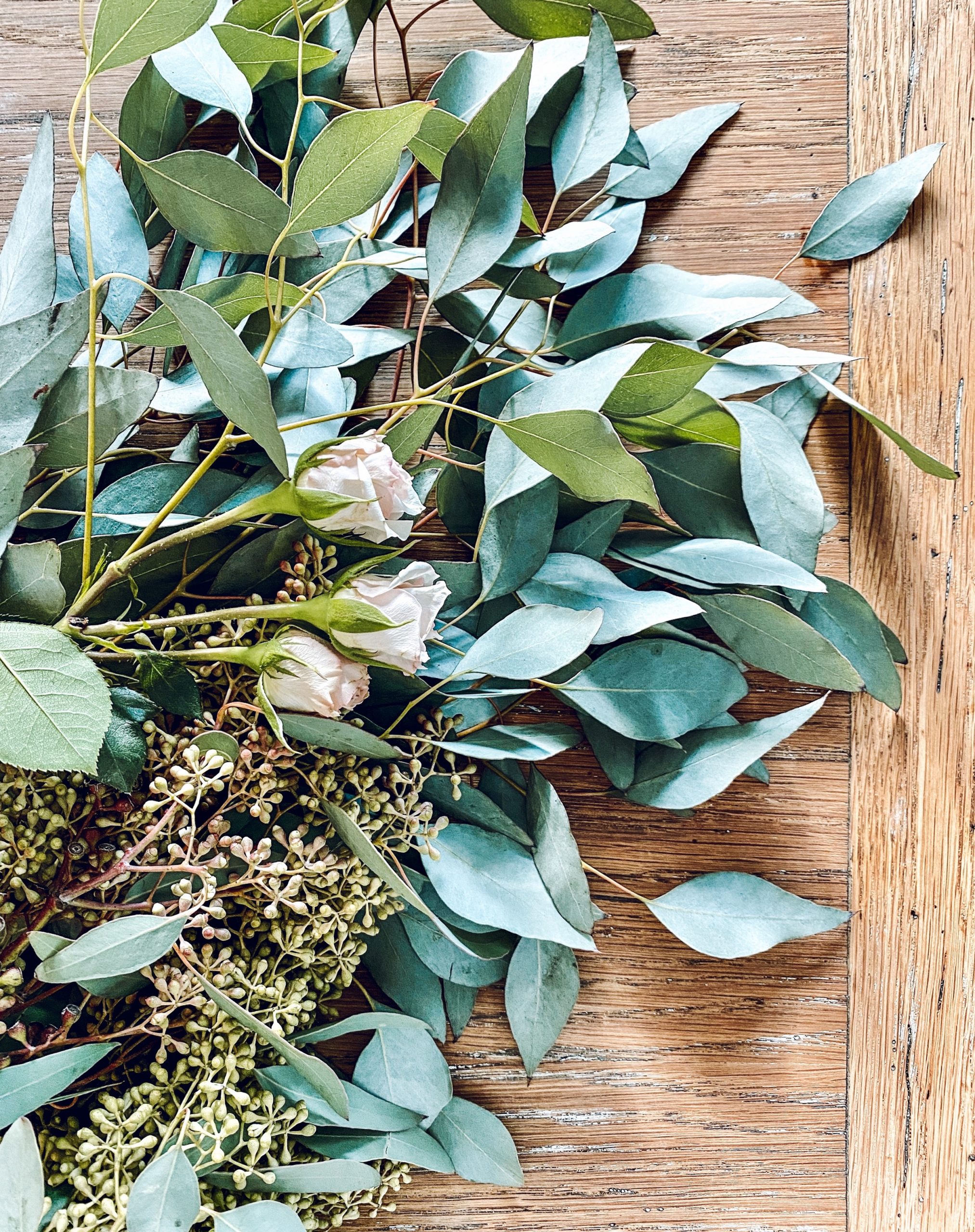 Start with the eucalyptus stems, divide each large stem into smaller, more manageable pieces. Then push them, one by one, into the grapevine wreath…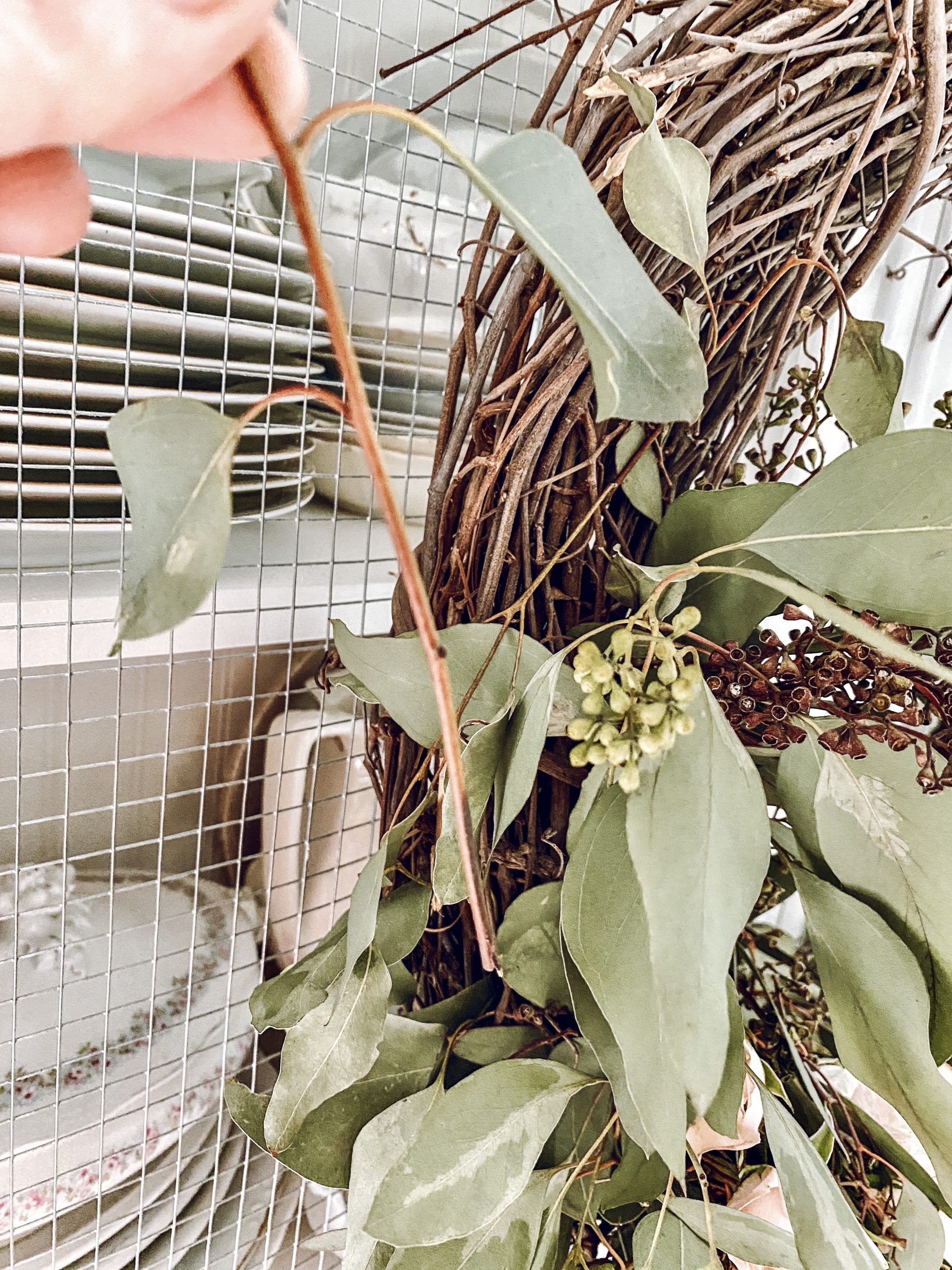 Keep adding more stems until you get the greenery to look how you want it.
In the picture below, you can see how the stems are all intertwined in the grapevine wreath. The texture of the grapevine wreath makes it really easy to keep the greenery and floral stems from falling out.
Now it time to add the florals. I used spray roses, because I love them and think they will dry nicely. Simply push the stems into the wreath, just as you did the eucalyptus.
I've marked up the next picture, to help show you how I created the final look of my wreath. I'm such a visual person, and I know a lot of you are too!
The green line shows the eucalyptus, which I placed on the bottom 2/3 of the wreath. The pink line is where the roses are. As you can see, I did not add roses to the entire length of the greenery, a bit asymmetrical. The little blue lines are where the eucalyptus is a bit more whimsy, falling out of the circular path.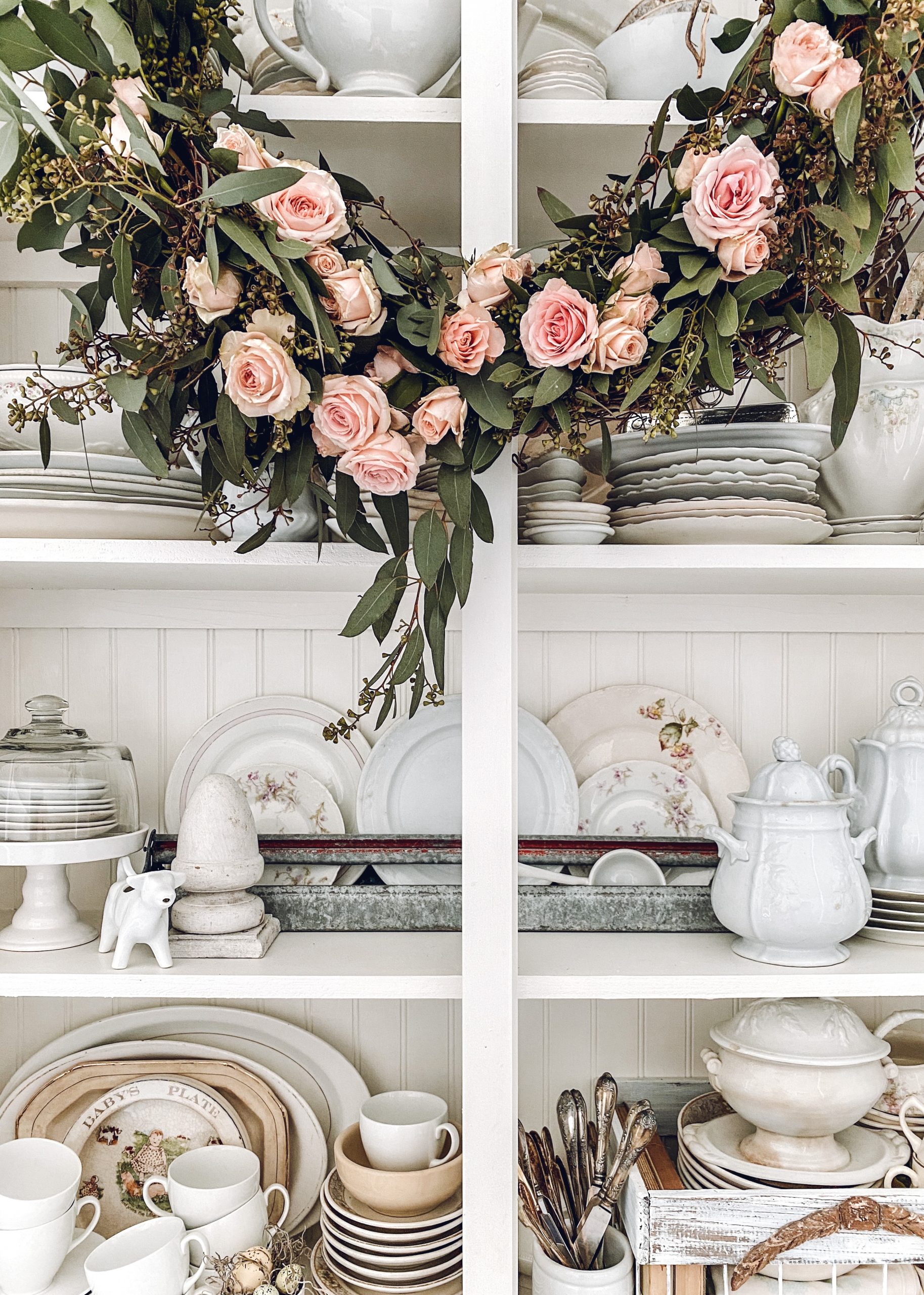 I tend to like my floral creations a bit whimsy and wild. It's what speaks to me, but if you like symmetric and manicured, that looks beautiful too! It's all about creating something that speaks to YOU!
To hang the wreath, I placed a ribbon through the top of the wreath, then glued (using a hot glue gun) the ribbon together.
I then glued the ribbon to the top of my hutch. So easy!!
My wreath is now five days old, as you can see, the roses and eucalyptus have started to dry. I think it's still looking pretty good….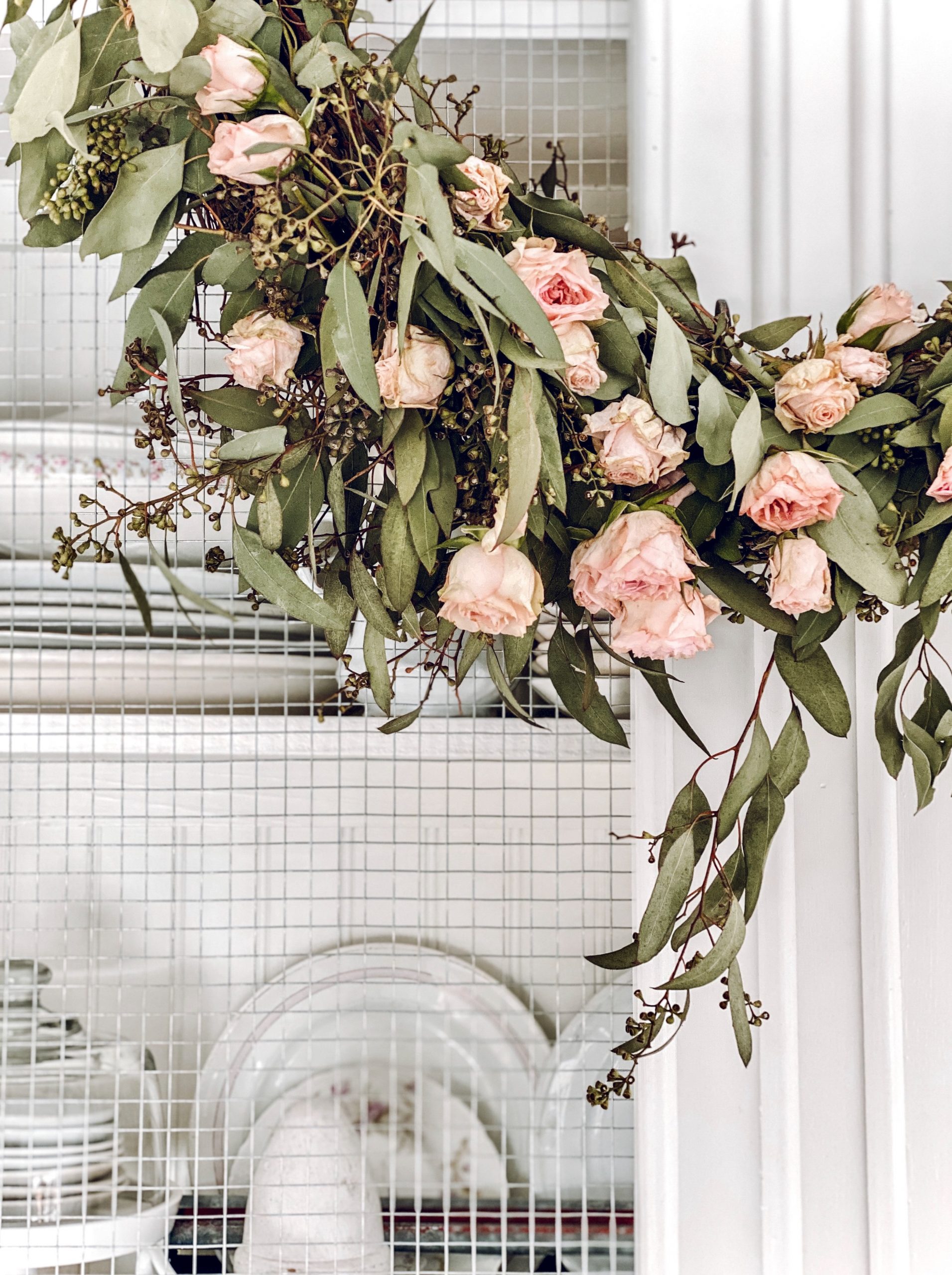 I hope it still looks good once it's completely dried. I'll keep y'all updated!
I hope you enjoyed this post!! Let me know if you make one or have any questions!
Hope y'all have a wonderful Sunday!!!
~Emily
Check out where I have linked this project…. Blog link list