Song Birds and Spring Flowers
Hi friends!!! How are y'all handling all of this craziness? It's hard to know exactly what to think all of this. I stocked up on groceries over the weekend, and have no plans of leaving my house for a while. School has been canceled, but nothing has been sent out about what to do for homework, so we spent most of our day outside, enjoying the nice spring weather!
And, of course when I'm home, I'm usually creating, because it brings me so much happiness! So while my boys were playing with their legos, I put together a fun little centerpiece for my table…
Ever since I built this table riser, last year, I love to have a centerpiece created on it, always and always! It adds so much happiness to the table.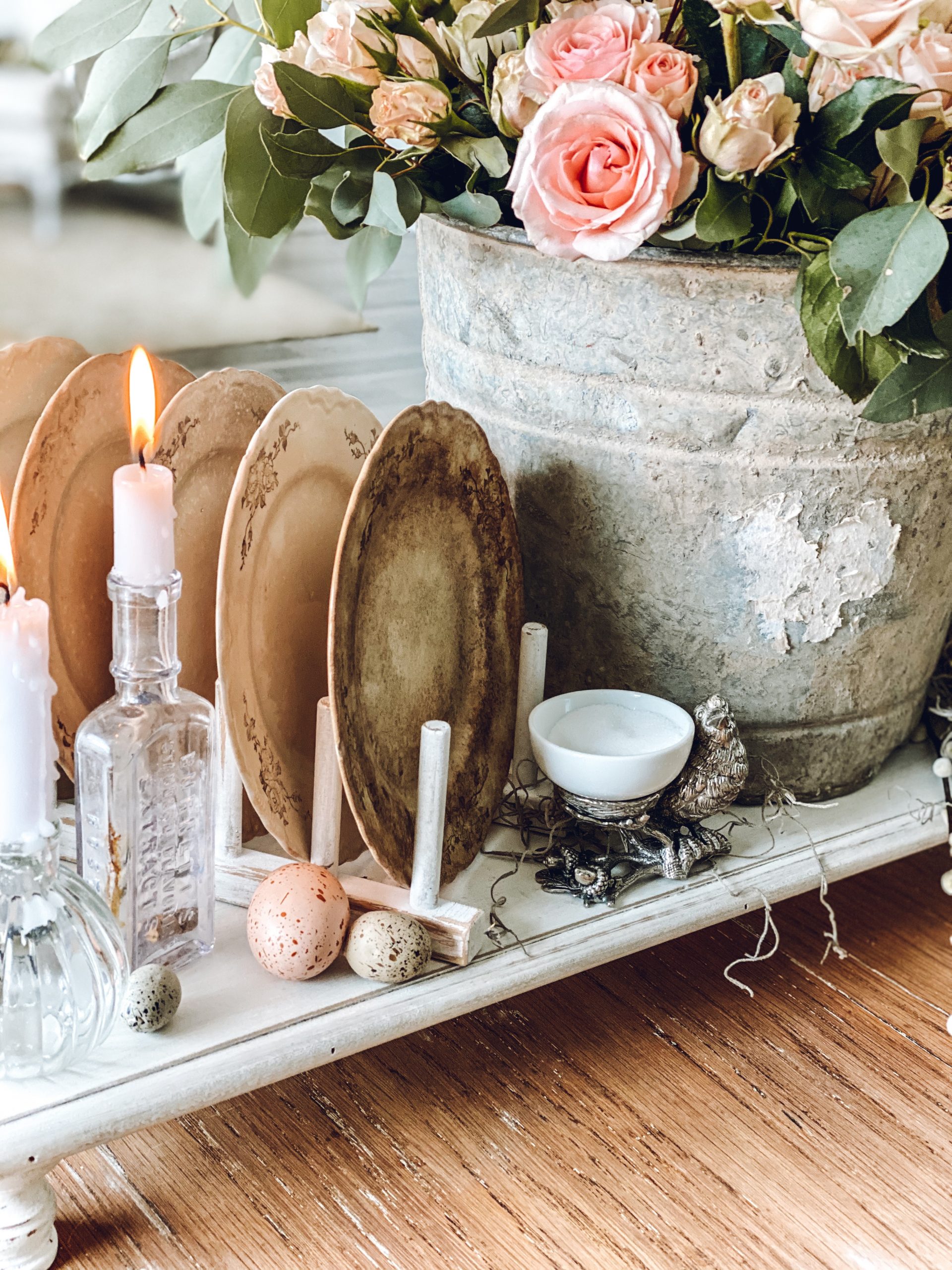 Today, the star of the show, the sweetest salt cellar that you ever did see!!
Isn't this the cutest song bird salt cellar ever!!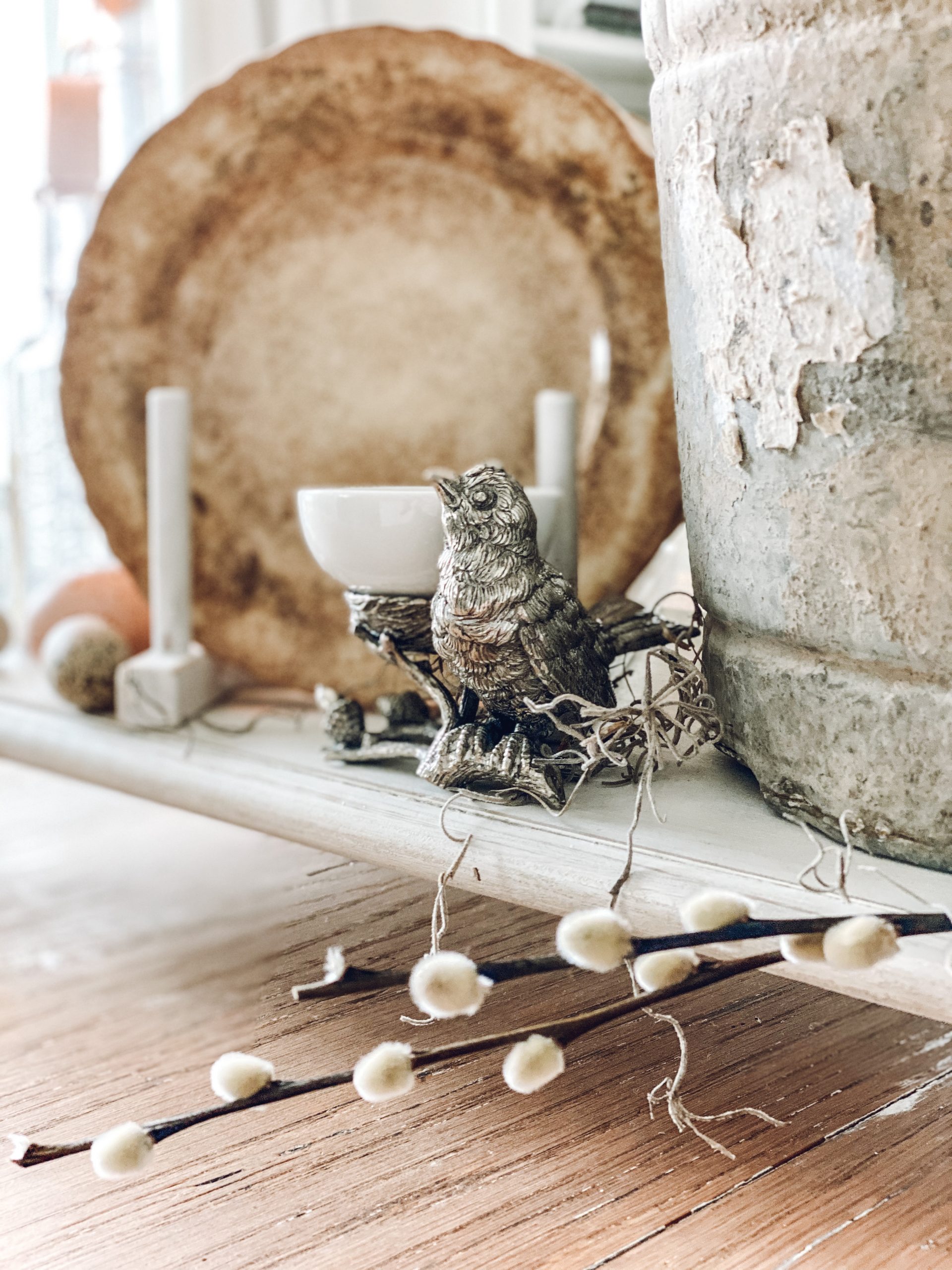 The moment that I took it out of the box, I was in love!
This salt cellar was sent to me by Vagabond House . They have such exquisite pieces, that are all top notch quality!!
And, because I also just stocked up on flowers, I decided to switch up the centerpiece just a little, just for fun!
Fresh flowers make my heart so happy!!
Look how cute the song bird salt cellar looks with a little moss and some eggs.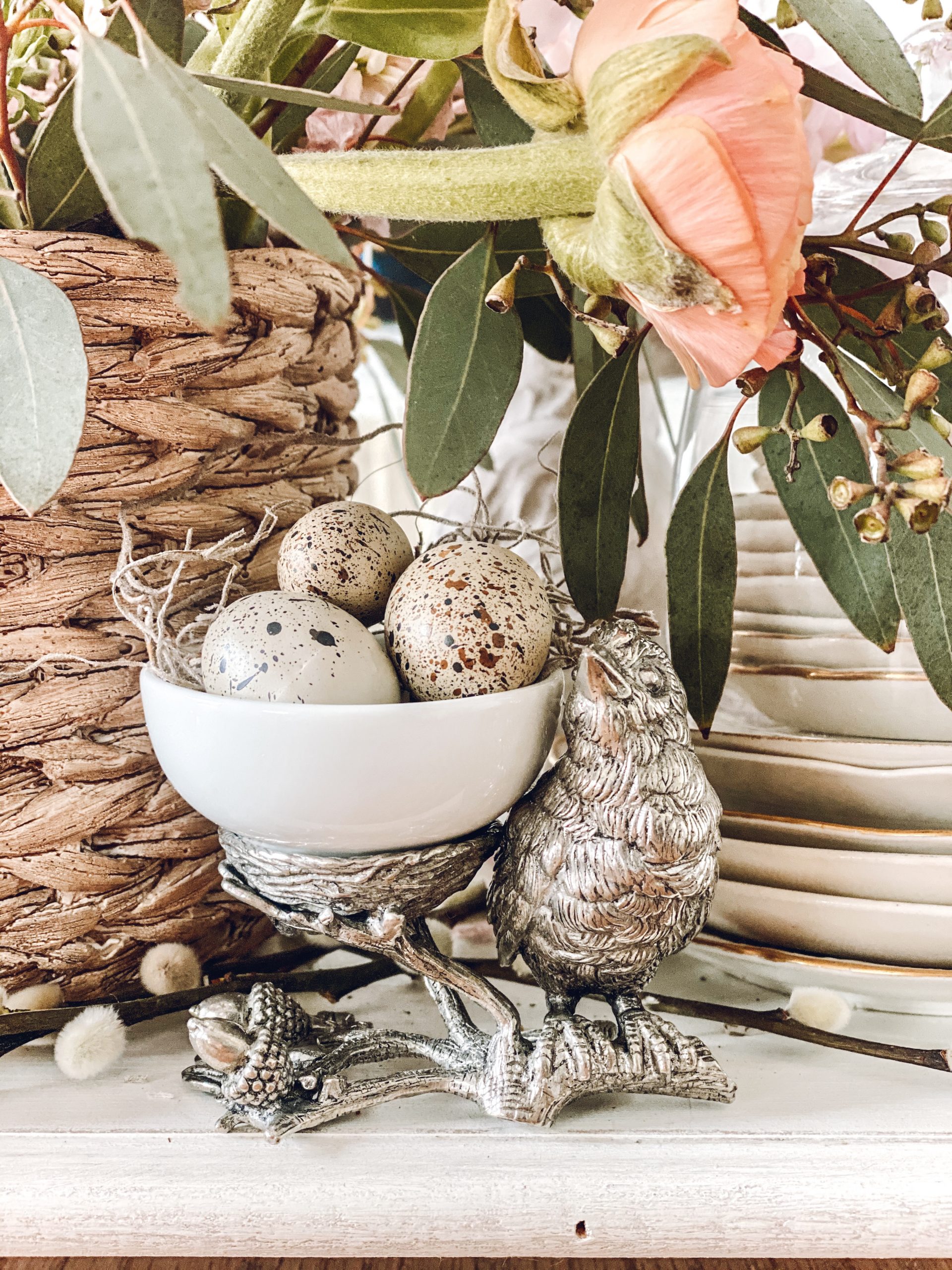 It quickly went from a salt cellar to decor. Love it!!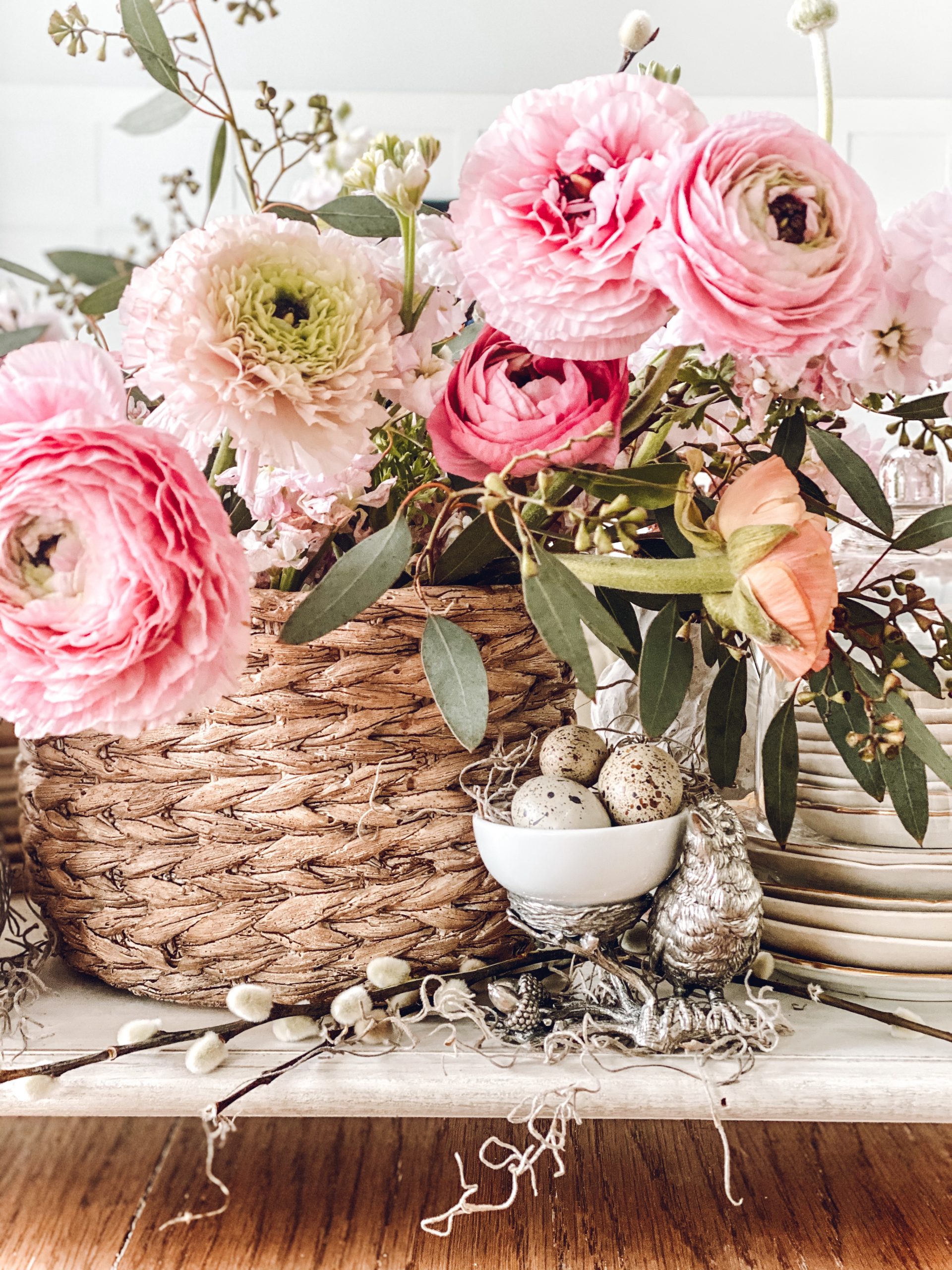 What are y'all doing during this crazy time, with the Coronavirus floating around? I will definitely stay busy with my boys, reading, playing outside, watching movies, and, of course, doing projects, lots of projects!
I am thinking of you all, and continue to keep you in my prayers!! So much love to y'all!!!
~Emily
Check out where I have linked this project…. Blog link list