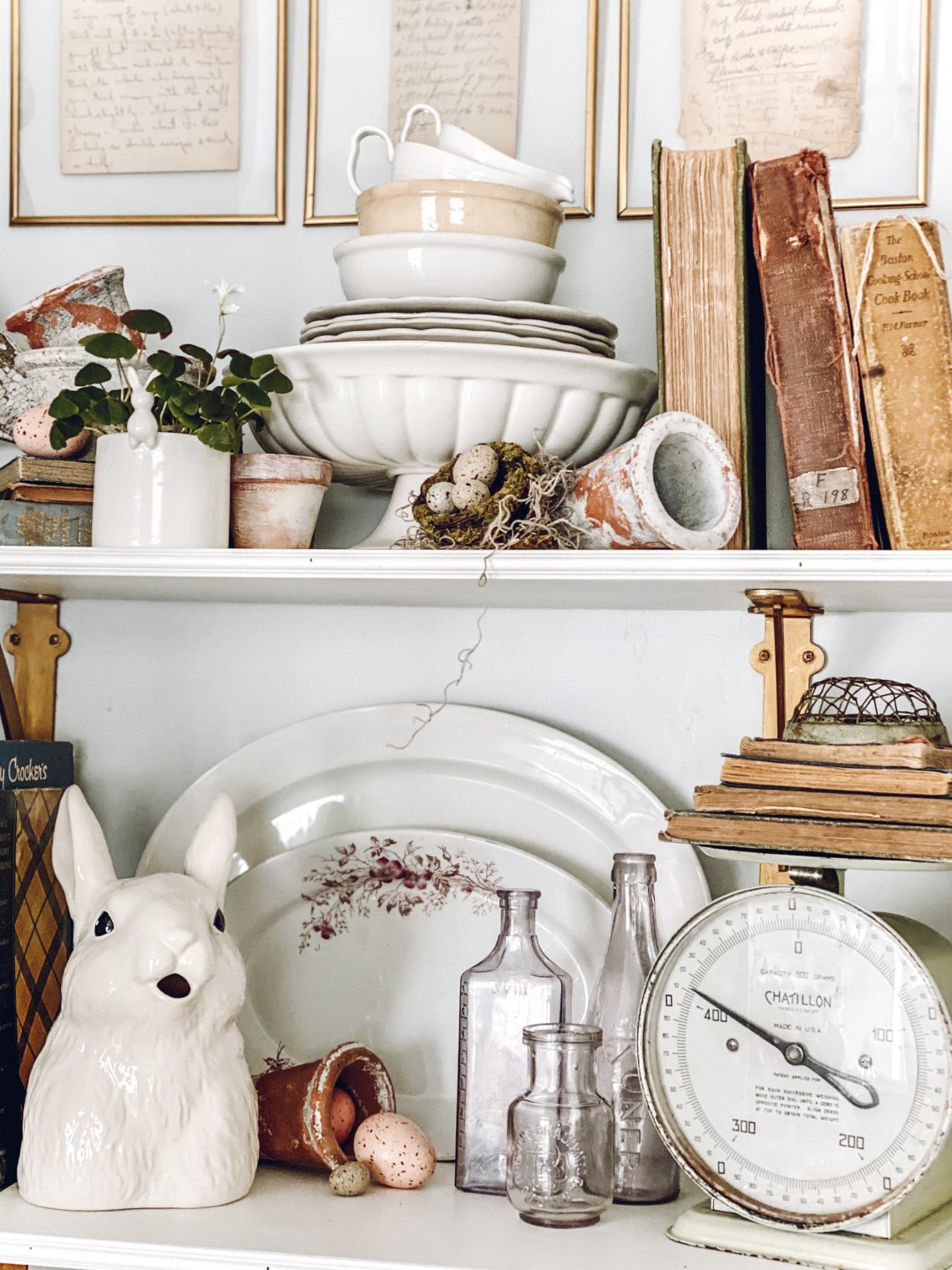 Bloom where you are planted ~ spring shelfie
Happy Thursday, friends!! Yesterday was a big day for us, my boys all started online school! On Tuesday night, I told my kids to do their best to sleep in the next morning, that way we could all be rested for our first day of home school. We even stayed up really late so they'd want to sleep in, but we were hit with an earthquake that ruined that! Yep, that's right, Utah had an earthquake on Wednesday morning that woke us all up! It was an exciting start to our first day of online school. I have to say, I am super impressed with how the teachers have worked so hard to get everything ready for online school in a matter of days! I feel so blessed that my boys are in such a great school that they love and that truly thrive in!
Y'all can probably guess what I was up to, while my sweet boys sat at the kitchen counter doing their school work…creating, of course!! I decided to spring-i-fy the shelves in my kitchen…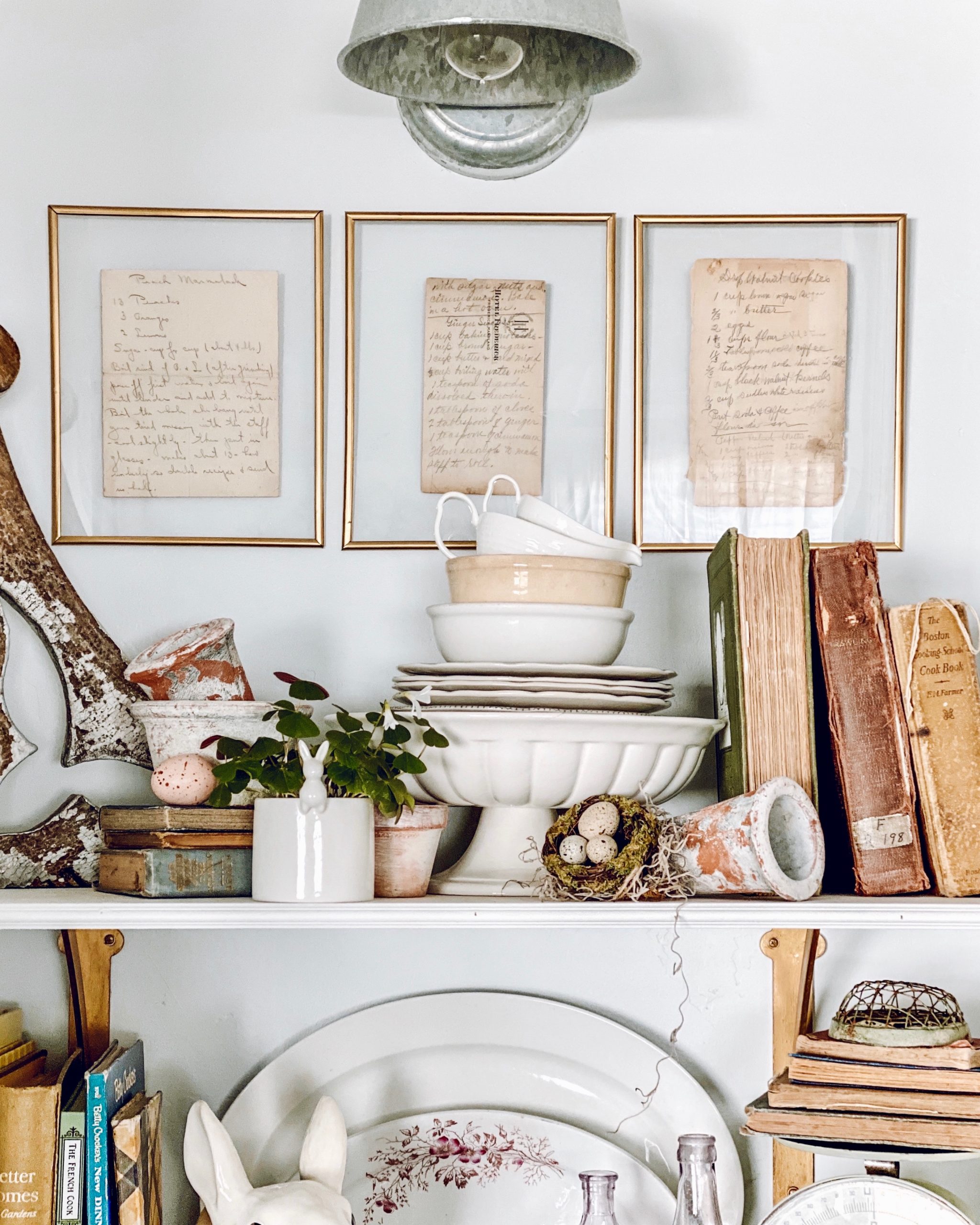 I started with one of my go-to spring decor items, pots and planters! Mostly terra-cotta pots usually, but had to add this little white pot with the sweetest little bunny on it! Anything that gives me all the outdoor, gardening, sunshiny vibes is a must for my spring decor!
I planted a little shamrock plant in it! So cute, right?!!
And, of course, bird's nests are always a sign of spring! That little cutie came from Joann's last year.
And, bunnies!! Bunnies are a sign of spring, right?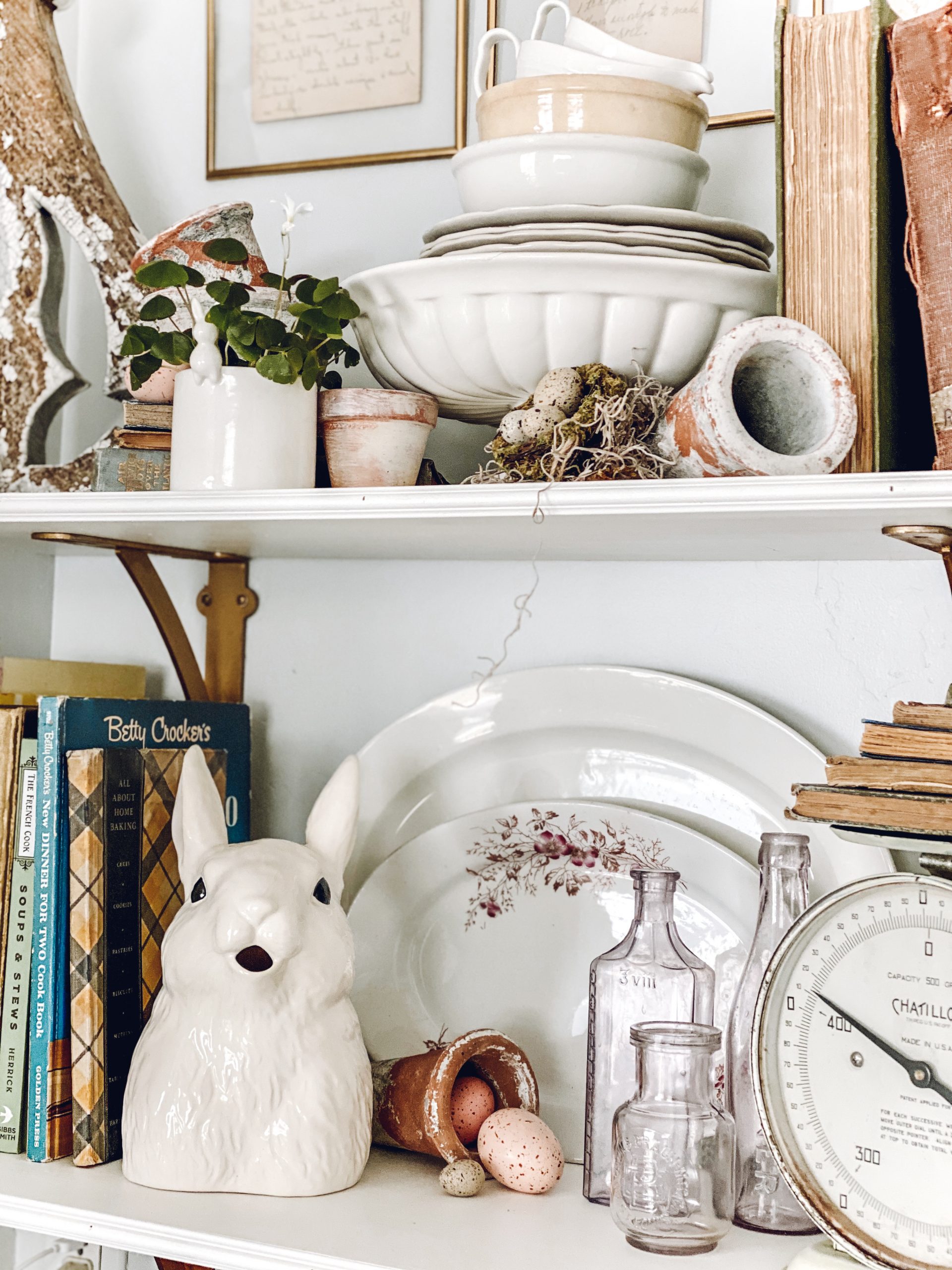 (Bunny Pitcher Source)
This shelf started with a few cookbooks and some terra-cotta pots, and then started to evolve from there. If ever you're struggling to create, something that helps me, is to grab at least one thing that I know I want to use…in this case it was the terra-cotta pots! It's always so helpful to have an item or two that will be your jumping off point!
What are you working on lately? I'd love to know!!
💗💗💗
Now let's hop over and see what Tara is sharing today. Simply click on the picture below…
I am thinking of you all, and continue to keep you in my prayers!! So much love to y'all!!!
~Emily
Check out where I have linked this project…. Blog link list