Top Shelf Clearance Challenge ~ July
Happy Monday, friends!! I hope y'all had a wonderful weekend! It was sunny and warm here! I spent a lot of time outside, and also did a little shopping…I had to find something for this month's clearance challenge. To my surprise, I found sooo many cute things on clearance!
Keeping to the rules of this challenge, I only spent $15 on clearance items. I was able to get a little shelf for $10, and a sweet, little white vase for $4, both from Hobby Lobby. They are having a big clearance event right now. All spring/summer merchandise is marked down!
I thought the shelf was so cute as-is, but I wanted to hang it in my little entryway, and knew that the wood tone would clash with my entryway table, so I gave the shelf a quick coat of white paint.
And the vase, just perfect for a fresh flowers.
Loving how it all came together! Don't you just love to refresh areas of your home? Especially when you find amazing deals on items that will work perfectly in your space!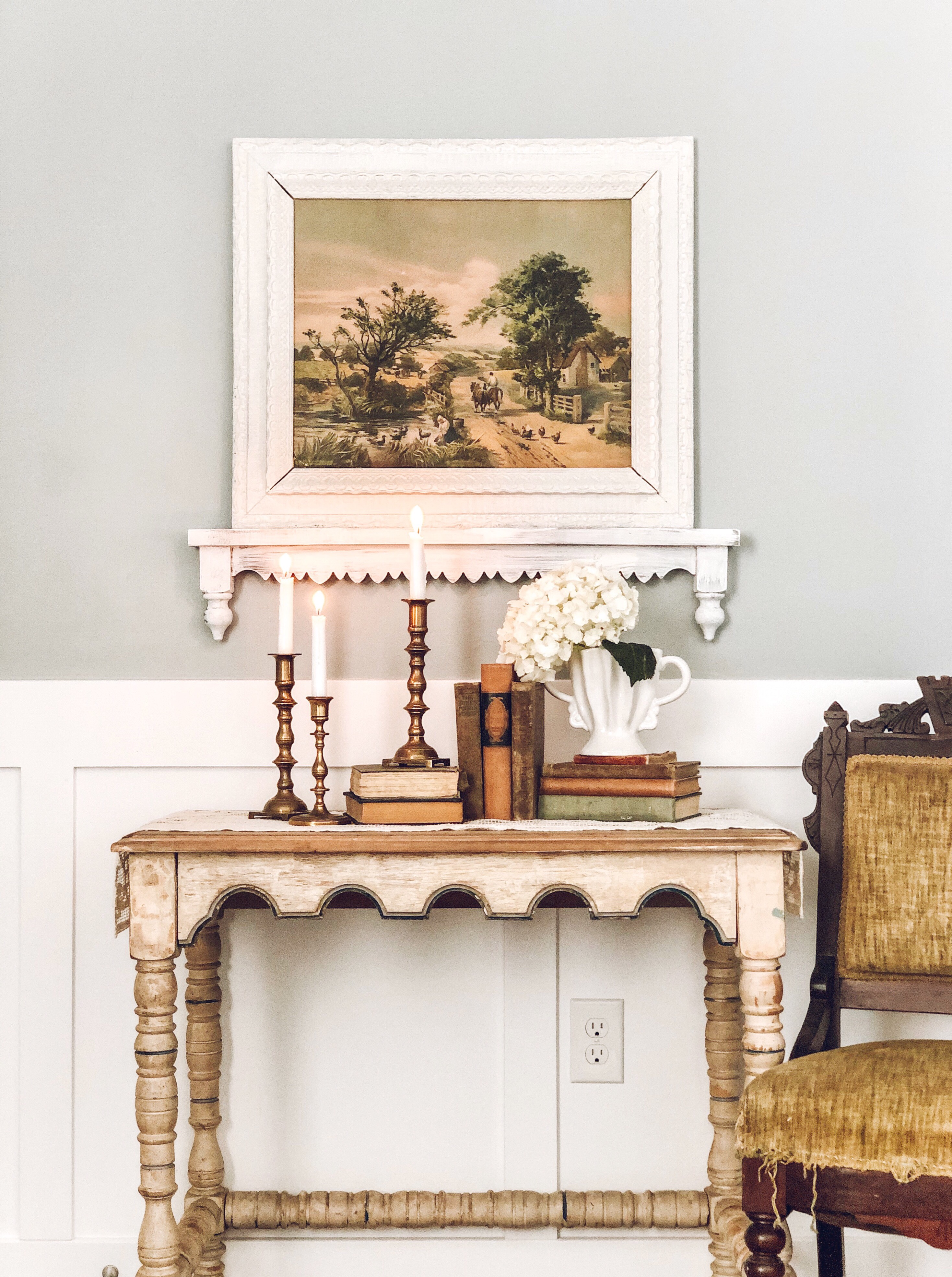 We have a small group for our clearance challenge this month, summertime is always so busy for everyone, with little time to blog. I am so glad these fabulous girlies have found time to join me in this challenge! I can't wait to see what they have found on clearance! Just click the links below to check them out too!
Terrie, Decorate And More With Tip
Dori, This Full Life 5
Teresa, Through A Vintage Door
Thank you for visiting my blog! I appreciate y'all so much!!!
I hope y'all have a wonderful day!!!
~Emily
Check out where I have linked this project…. Blog link list.