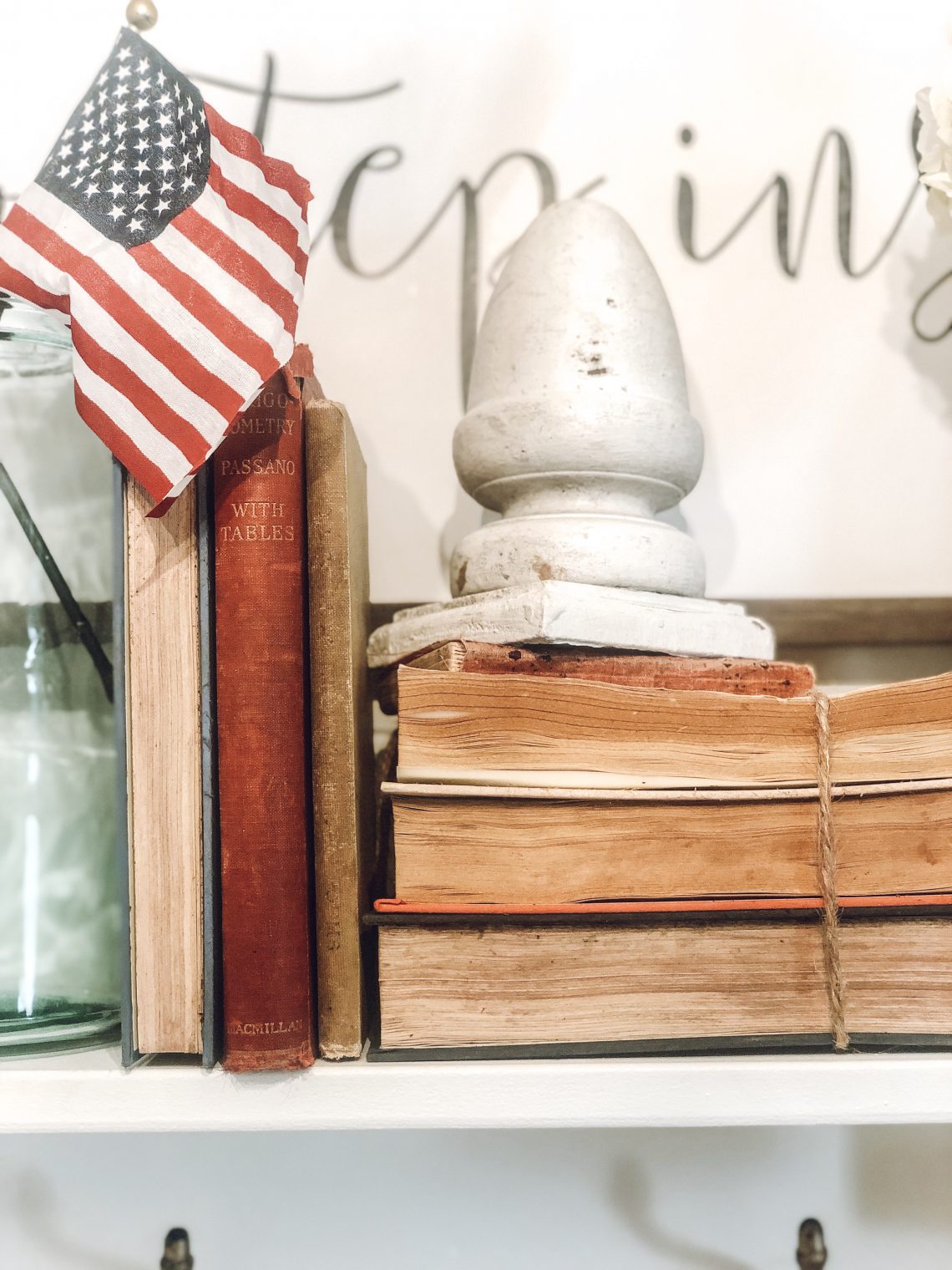 Happy Fourth of July!!!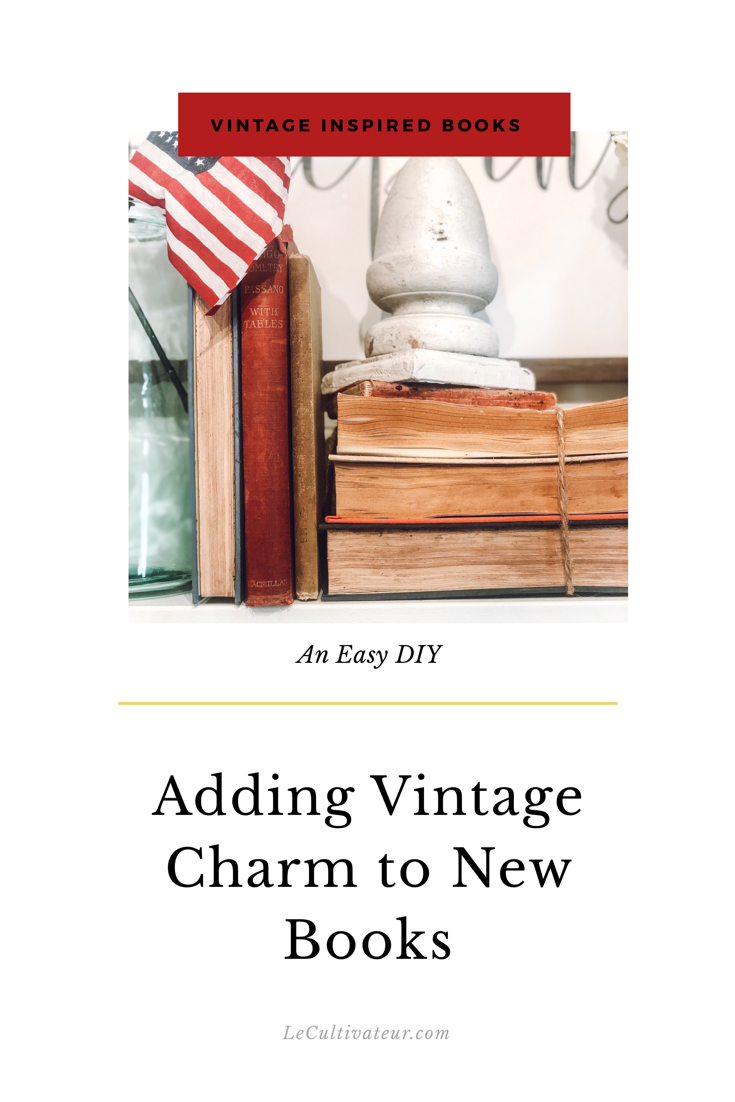 Yesterday, my very sweet friend, Terrie, put together a fun little blog hop, in which she invited me to join. It was a DIY blog hop in which everyone was to make a set of three stamped books.
Here is a link to Terrie's blog post about how she made her stamped books, click on the picture below to check it out….
I was so excited to join, but as many times as I tried to make some stamped books that would look cute with my decor, I just couldn't figure it out. In the process of trying to make a stack of stamped books for the blog hop, I came up with a way to add a little vintage charm to new books.
I started with four hardcover books from the dollar store, and a box of tea bags.
I tore the spines off of the books (because I was going to stamp them) and some of the covers, but you could totally leave the books intact, and it would be super cute too!
Then, in a glass bowl, I placed a bunch of tea bags..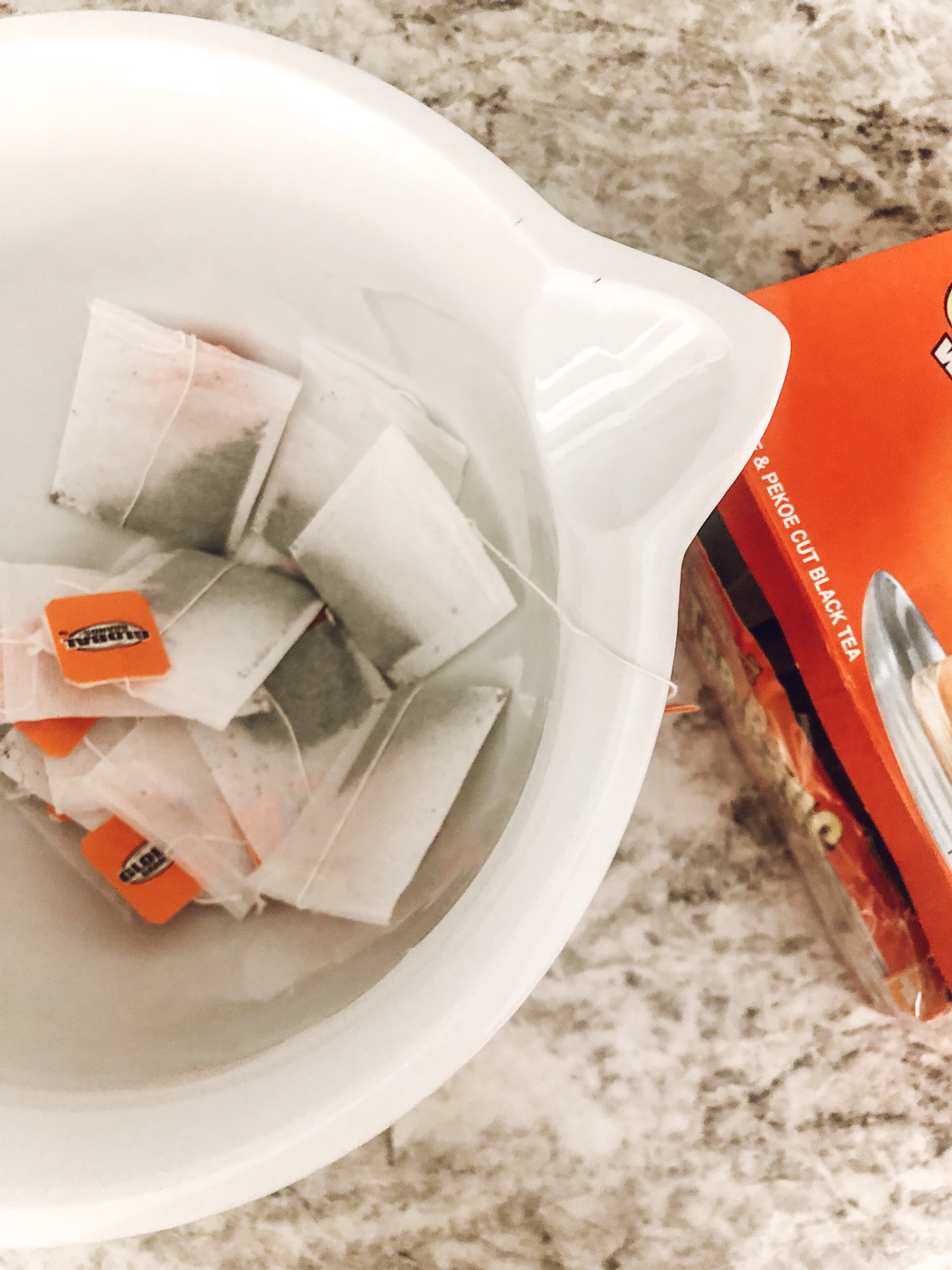 Added boiling water…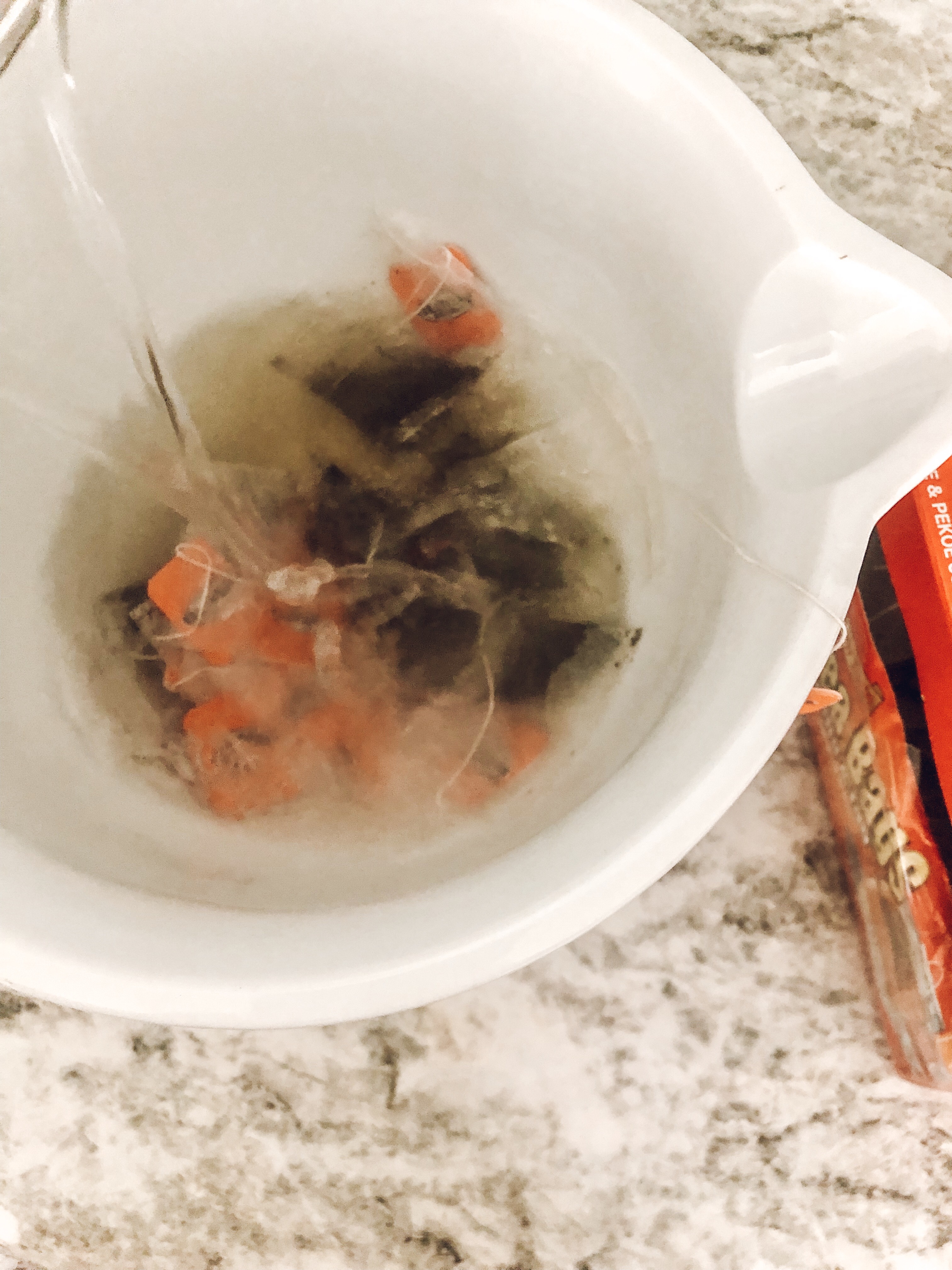 Then let the tea sit for about 10 minutes…
After the tea was ready, I simply brushed the tea onto the front, back, and all sides of the books for an "aged" look. I fully immersed two of the books in the tea, for just a second. It worked well, but caused the pages of the book to expand, making the books a little wonky, and unable to lay completely flat anymore. I also opened a few of the teas bags and rubbed the tea on the books, really rubbing the tea into the areas that I wanted to look the most "aged". I then set the books out in the sun to dry. After they were all dry, I tied them together with some twine…hoping to help the books to lay flat.
In the picture below, you'll see that I have labeled my four new books, and my two vintage books. I think the new "aged" books turned out pretty good.
Obviously, nothing can the take place of actual vintage treasures, the precious things that were loved, cherished, and kept for so many years before they came into your life, but if you're in a pinch and need some vintage looking books quick and inexpensive, this is an option.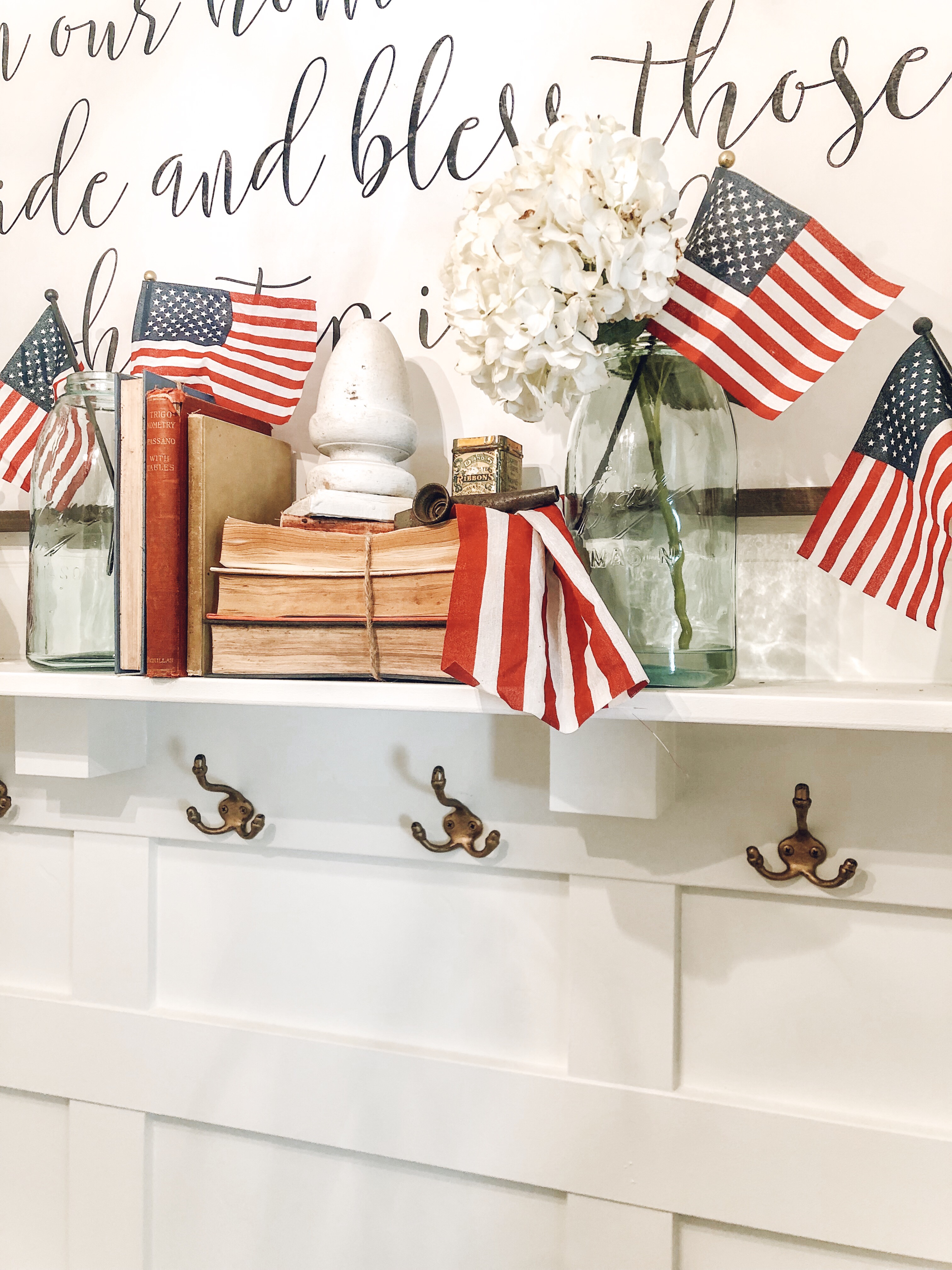 Honest opinion, what do you think….Do they look like vintage books, or just a stack of new books, that I accidentally spilled my tea on?
Happy Fourth of July to all of my American friends! And to all those not celebrating the Fourth of July, happy Thursday!!!
Sending you all lots of love on this beautiful day!
Thank you for visiting my blog! I appreciate y'all so much!!!
~Emily
Check out where I have linked this project…. Blog link list.