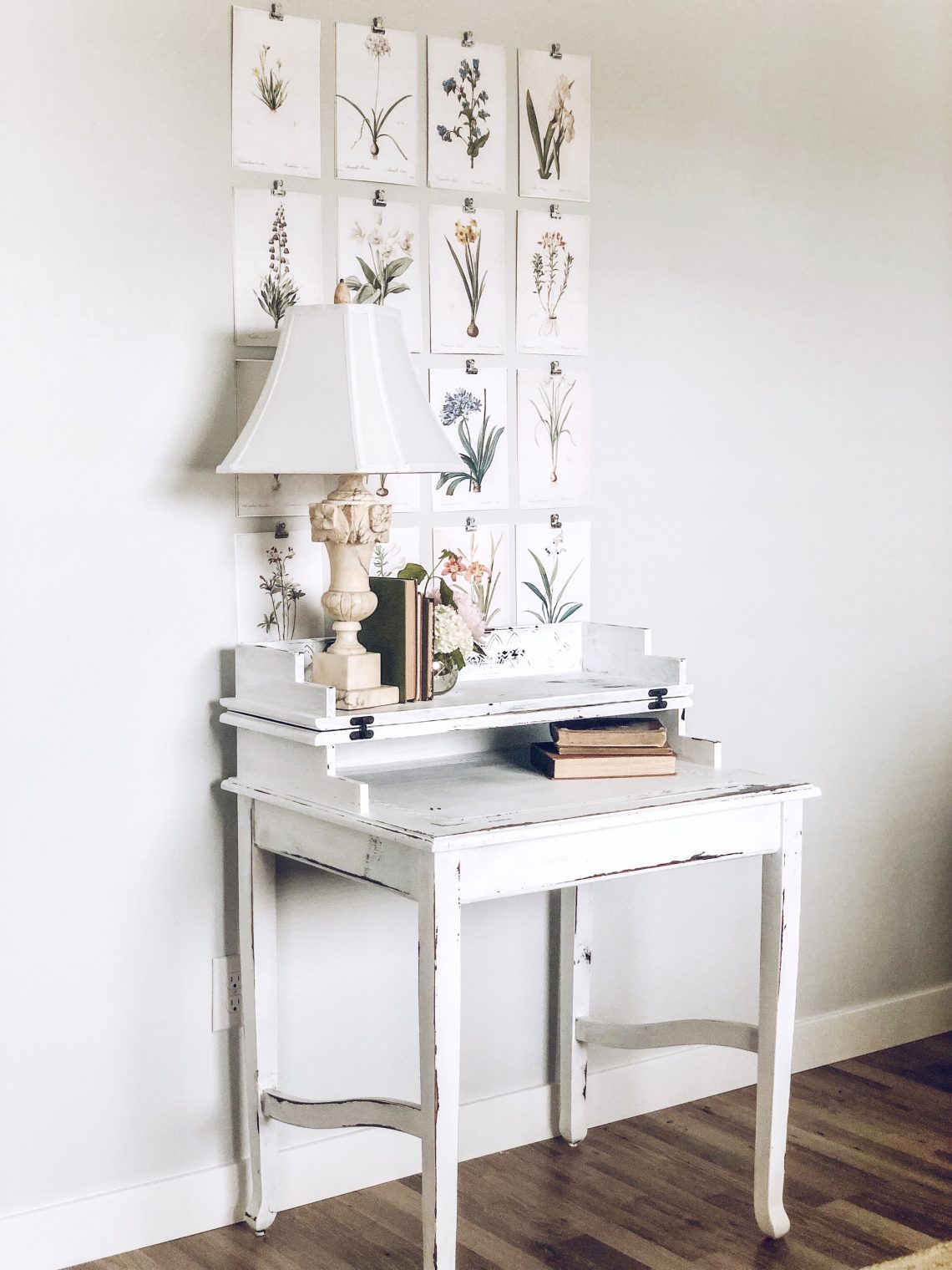 A Sweet Little Desk Transformation
Happy Thursday, friends!! I hope you're having a lovely week! I'm having such a great time, spending time with my family on our little family vacation!
Last Thursday, I shared with y'all a dresser that I bought, painted, and sold. After writing that post, and mentioning that I wanted to be more deliberate in spending time doing something that I love, specifically being creative and painting/restoring furniture, I have decided to try to transform at least one piece of furniture every week. I briefly talked to my husband about my plans to start a little side gig, of painting and fixing up furniture to sell. I guess he liked my idea, because the very next day, after work, he showed up with a sweet little desk that he had found on the FB marketplace. He always so sweet and super supportive of me! I'm a lucky girl!!
I should have snapped a "before" picture, but I was so excited to get started on it, that I completely forgot.
This little desk sold within an hour of being listed on the FB marketplace. I am always so happy when these pieces that I love, and want to keep for myself (if only I had more space), go to people that love the pieces just as much as I do.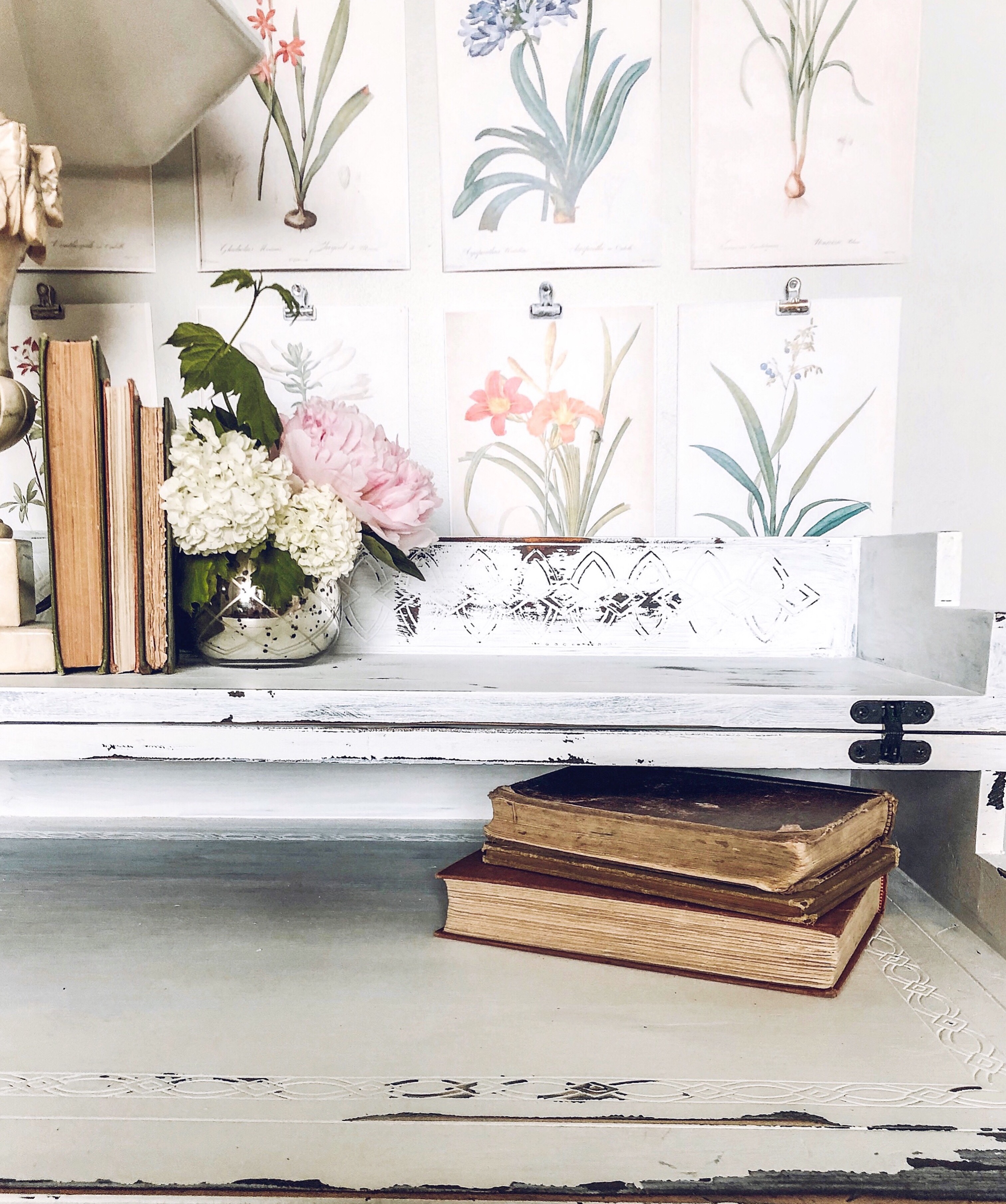 A darling craved details along the edges, give it the perfect subtle feminine touch that y'all know I love!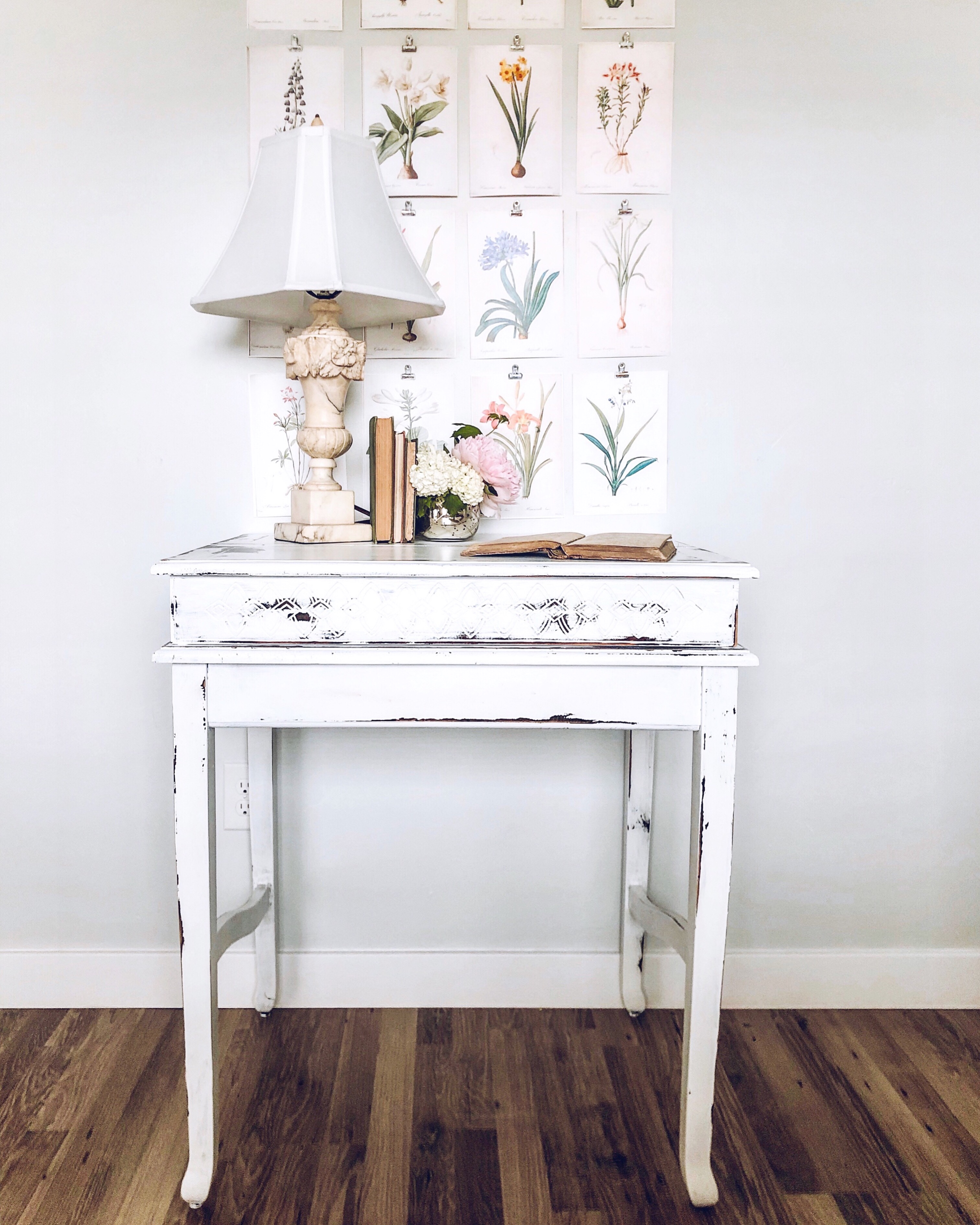 I hope y'all have a wonderful end of the week! My oldest two boys just finished up a youth football camp, at WVU. It's always sooo much fun watching them play football! Now, we're headed down to VA to spend a couple weeks with my husband's parents. I already have my antique store adventures all mapped out and planned! Crossing my fingers that I find some good stuff. It was here, just last year that I found my first pieces of ironstone that started my little collection.
I can't wait to start hunting here! I'll be sure to show y'all what I find, just as soon as I get back to Utah and unpack all of my treasures!
Thank you so much for visiting my blog today!! You are the best!!!
Have a wonderful day!!!
~Emily
Check out where I have linked this project…. Blog link list.