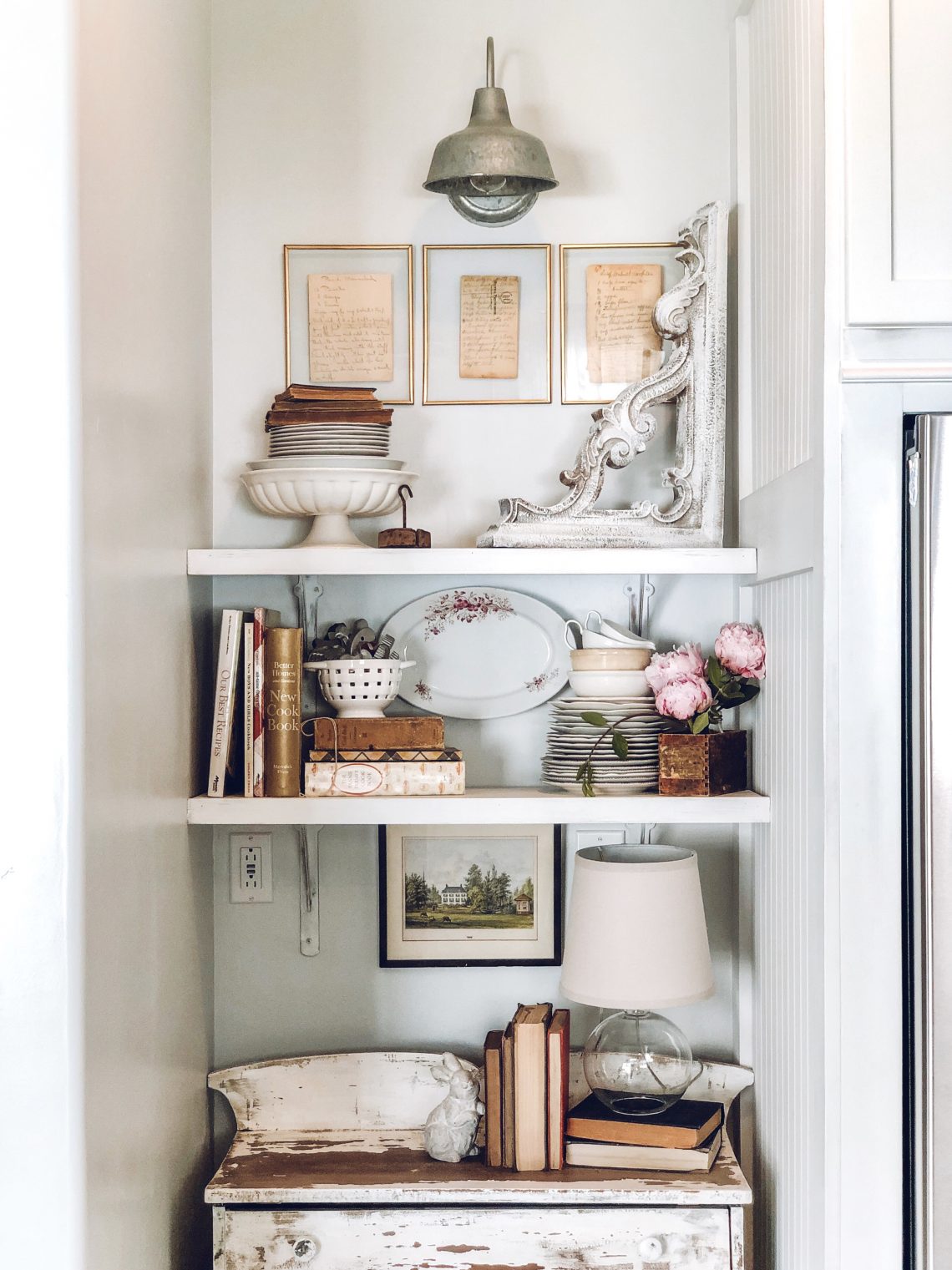 Top Shelf Clearance Challenge ~ June
Happy Monday, friends! I hope your weekend was full of fun, and lots of sun!!
This month for my clearance challenge, I found a corbel at Hobby Lobby for 75% off! It ended up being less than $13!!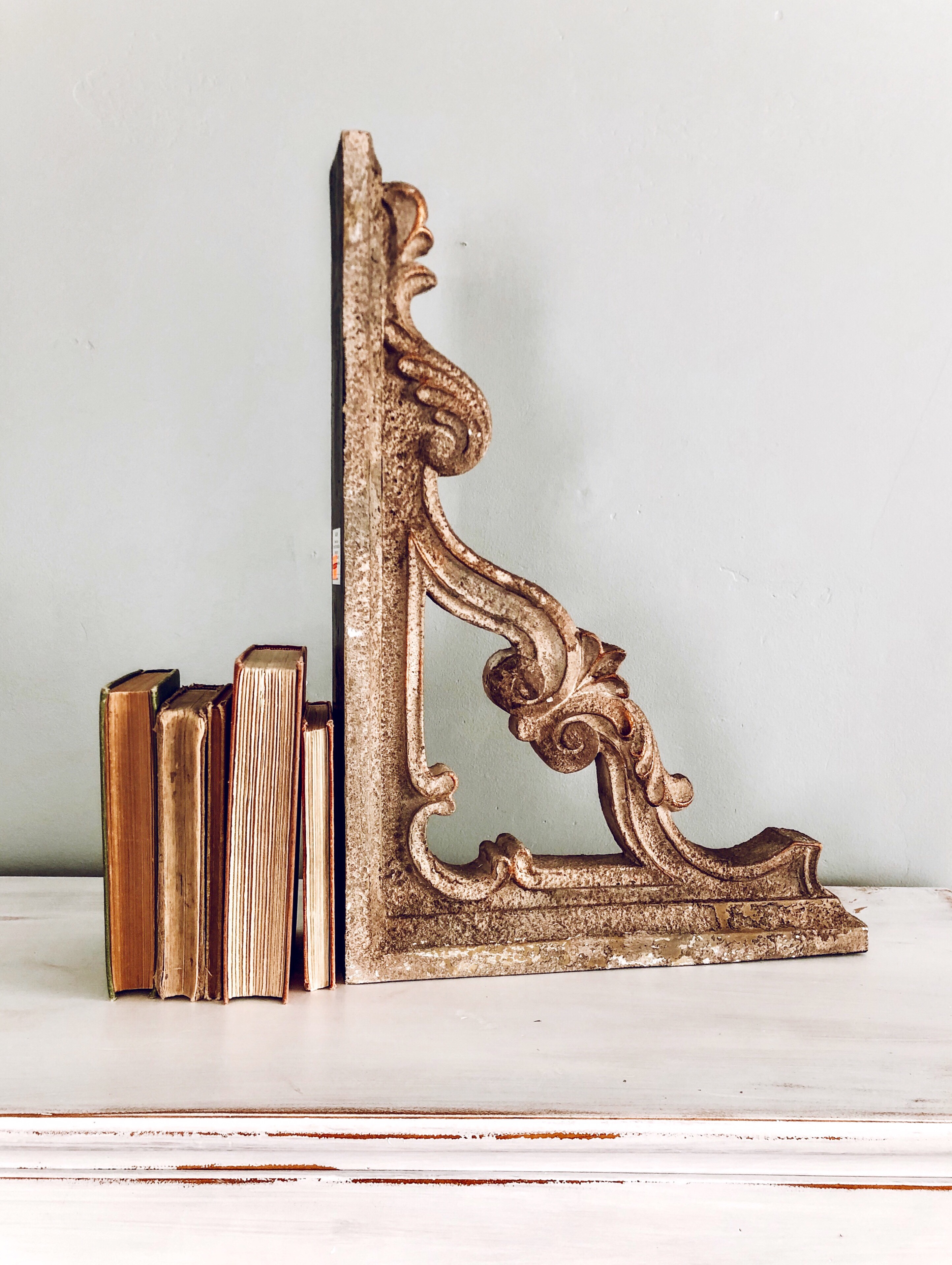 It is so cute as is, but there was a paint brush just sitting on my kitchen counter, that I had just been using to paint something white, so I'm sure you can guess what happened next…I brushed the corbel with just a little white paint.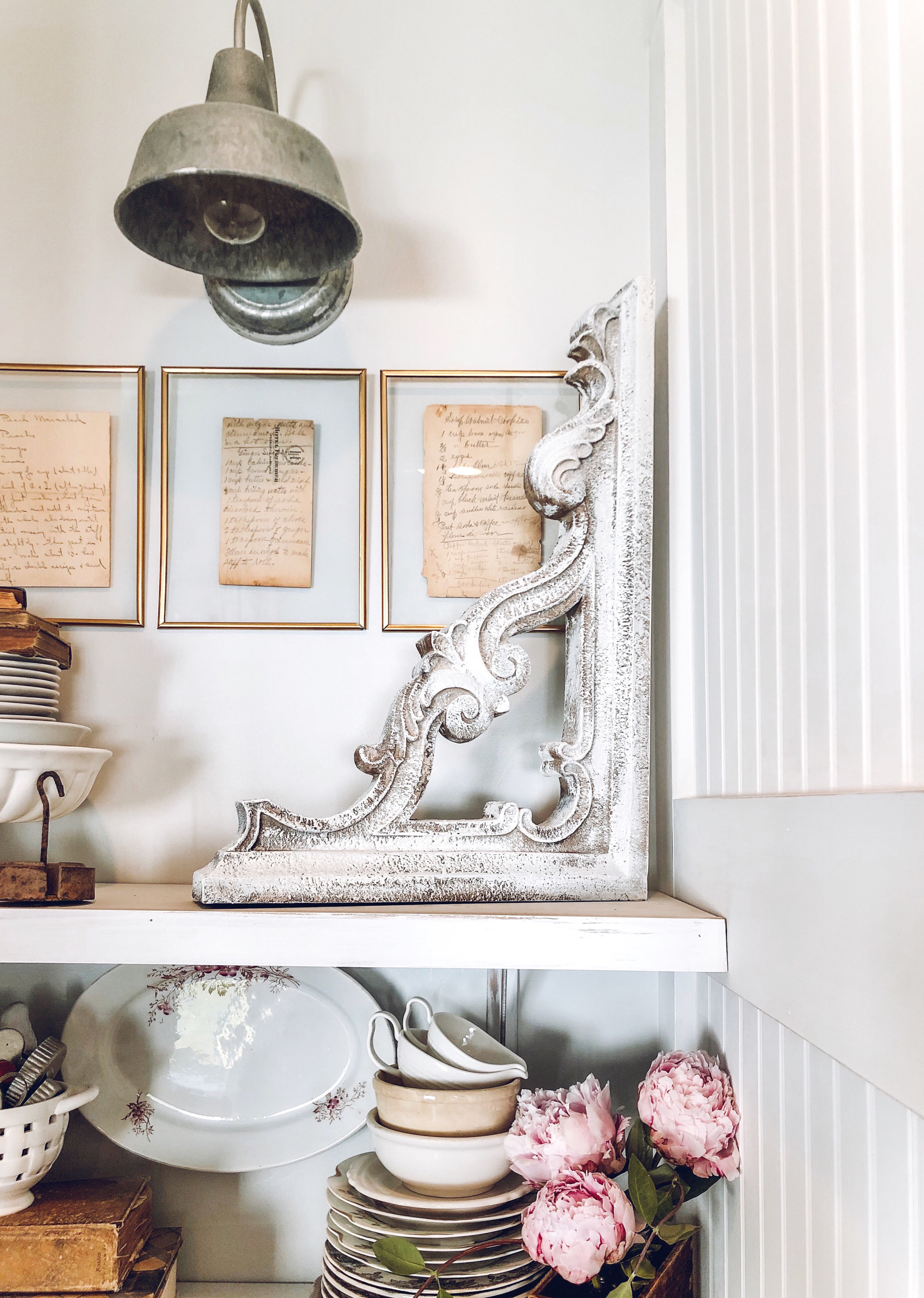 My original thought was to put it on my mantel, but once I had it drying on my kitchen counter, I knew it would look perfect on my kitchen shelves.
I still need to add some finishing touches to the top shelf, but I was quite busy trying to adjust to having my boys home from school for summer break, and getting ready for our summer vacation.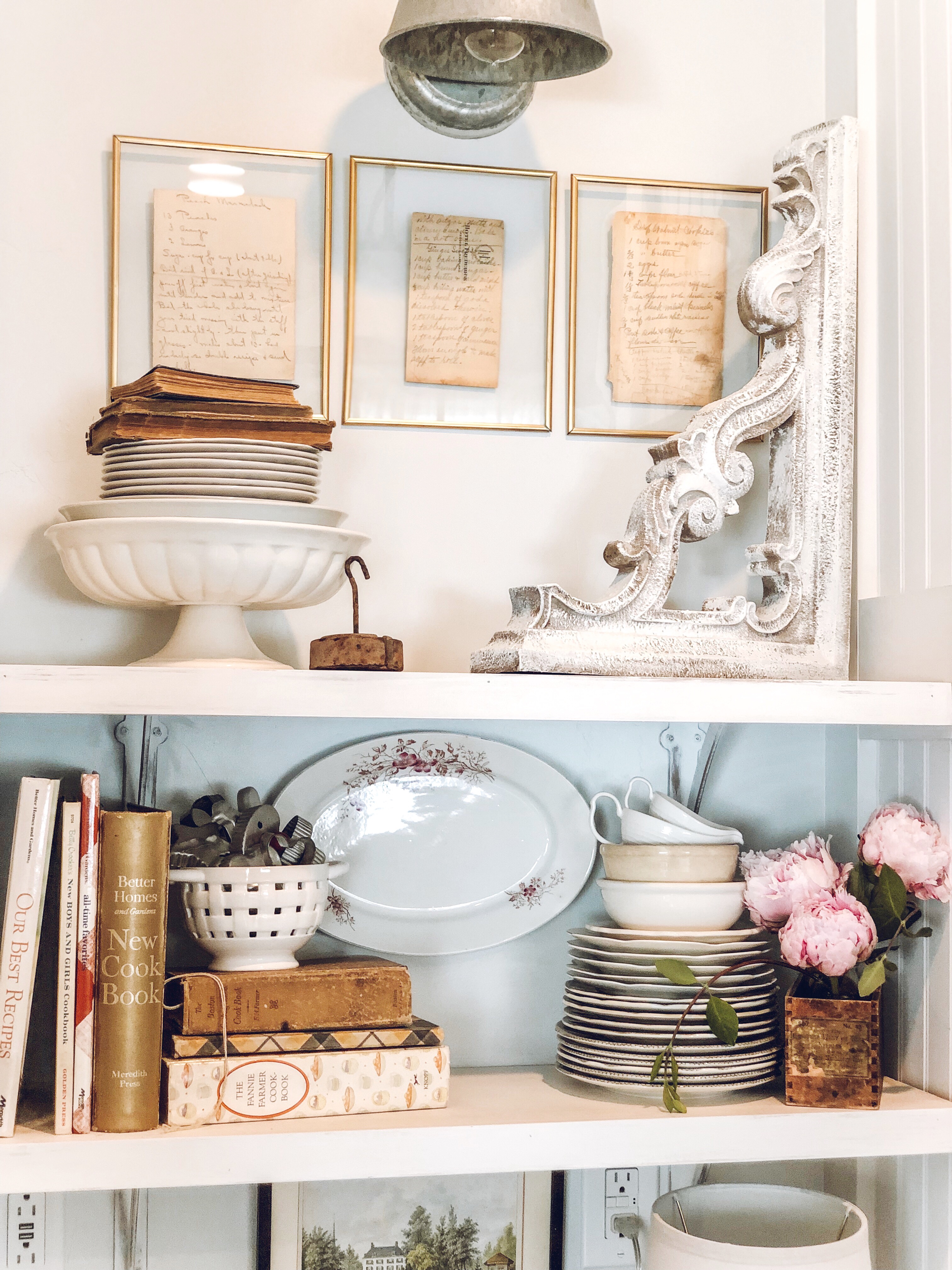 We (my husband, I, and our four boys) live in Utah, which is where I was born and raised. My husband grew up in West Virginia, which is where we spend two or three weeks every summer for our family vacation. We spend the time visiting family, wandering around the museums and monuments in DC, hanging out at the beach in Duck NC, and of course trying to find all of the best antique shops and flea markets that I can!
As I'm writing this post, I'm looking through the few treasures that I have already found at one of my favorite antique shops in Maryland. We still have a little over two weeks left on our vacation, I can hardly wait to find more treasures! I will be sure to show y'all what I have found, just as soon I get home!
And now, what you and I have all been waiting for, the links to my friends' blog posts to see what they have each found on clearance, and how they have used their finds….
Tara, Stilettos and Shiplap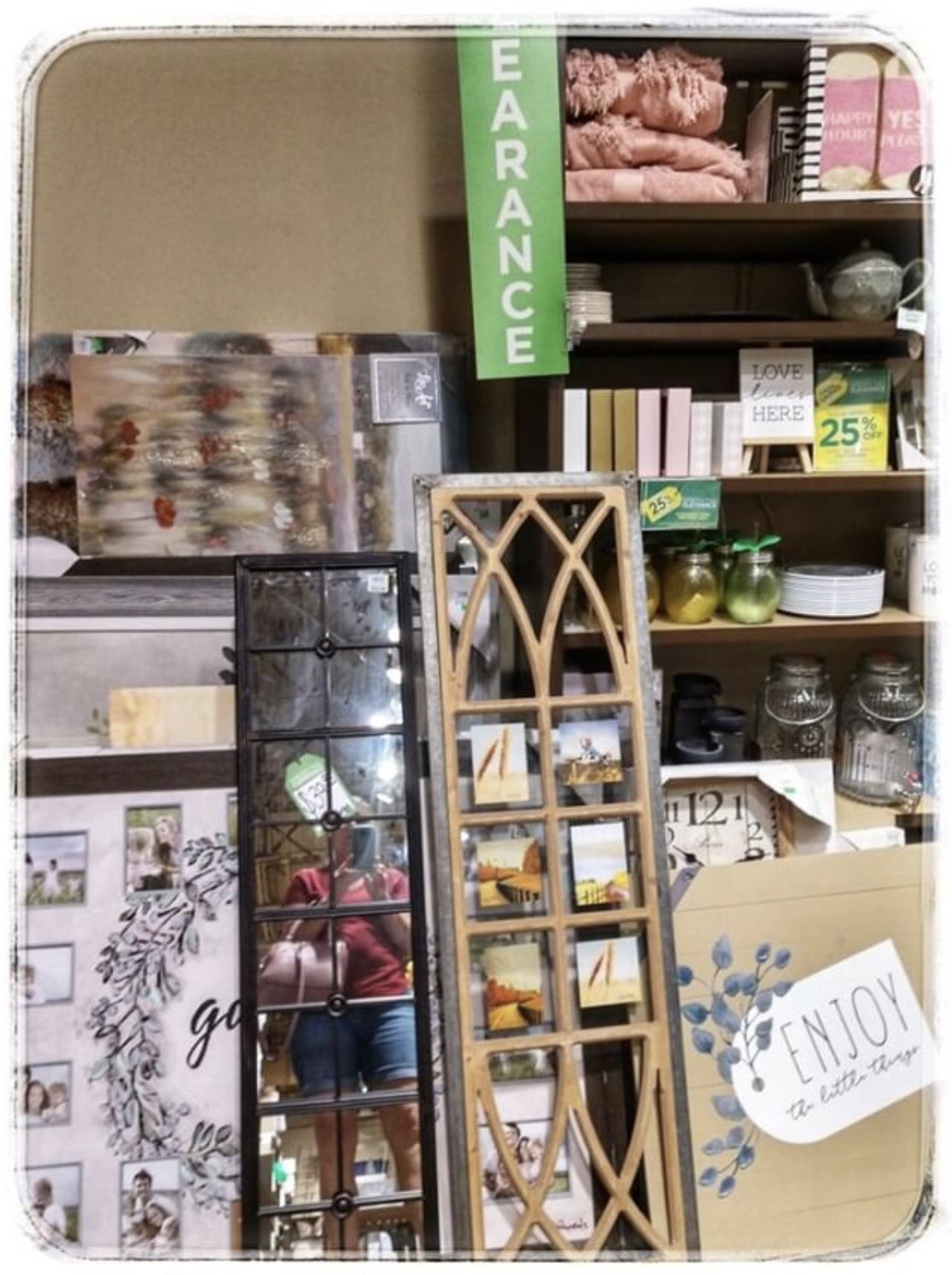 Terrie, Decorate And More With Tip
Jodi, The House House Blog
Dori, This Full Life 5
Shae, Sweet Southern Grace
Thank you so much for visiting my blog today!! You all are the best!!!
Have a wonderful Monday!!!
~Emily
Check out where I have linked this project…. Blog link list.