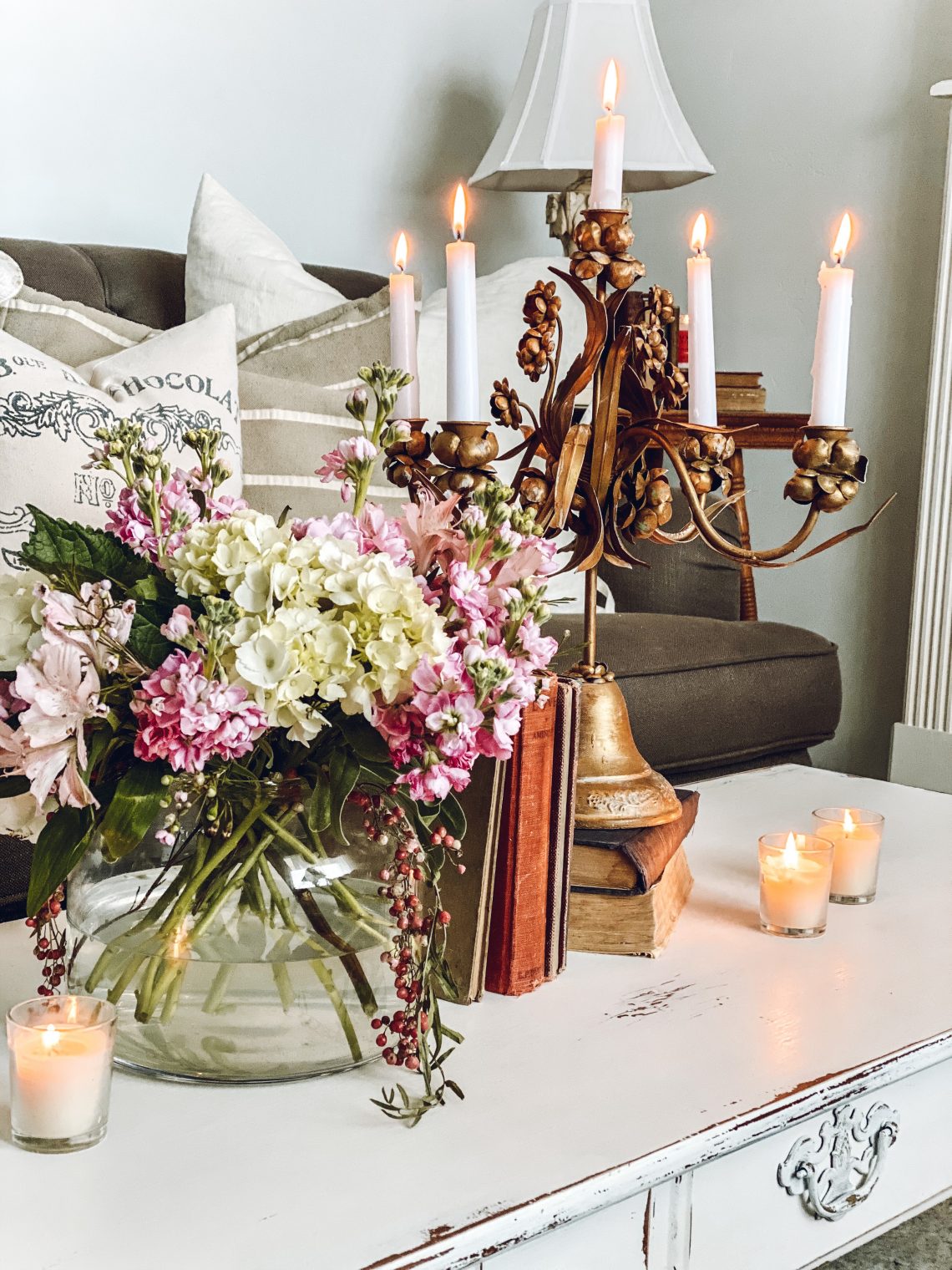 Thrifted Treasure ~ candelabra
Happy Monday, y'all!! I'm so excited to start this week off with our monthly thrift store challenge! Every month, a group of us get together and blog about a recent thrifted find(s). I always love seeing what other people find at the thrift stores!
This month I found the sweetest candelabra! I've been looking for a candelabra, but haven't found one until recently, and I couldn't be more excited!!
Such a cute shape, but I wanted it more of a vintage gold color, so I added a little Rub'n Buff, in the color "gold leaf".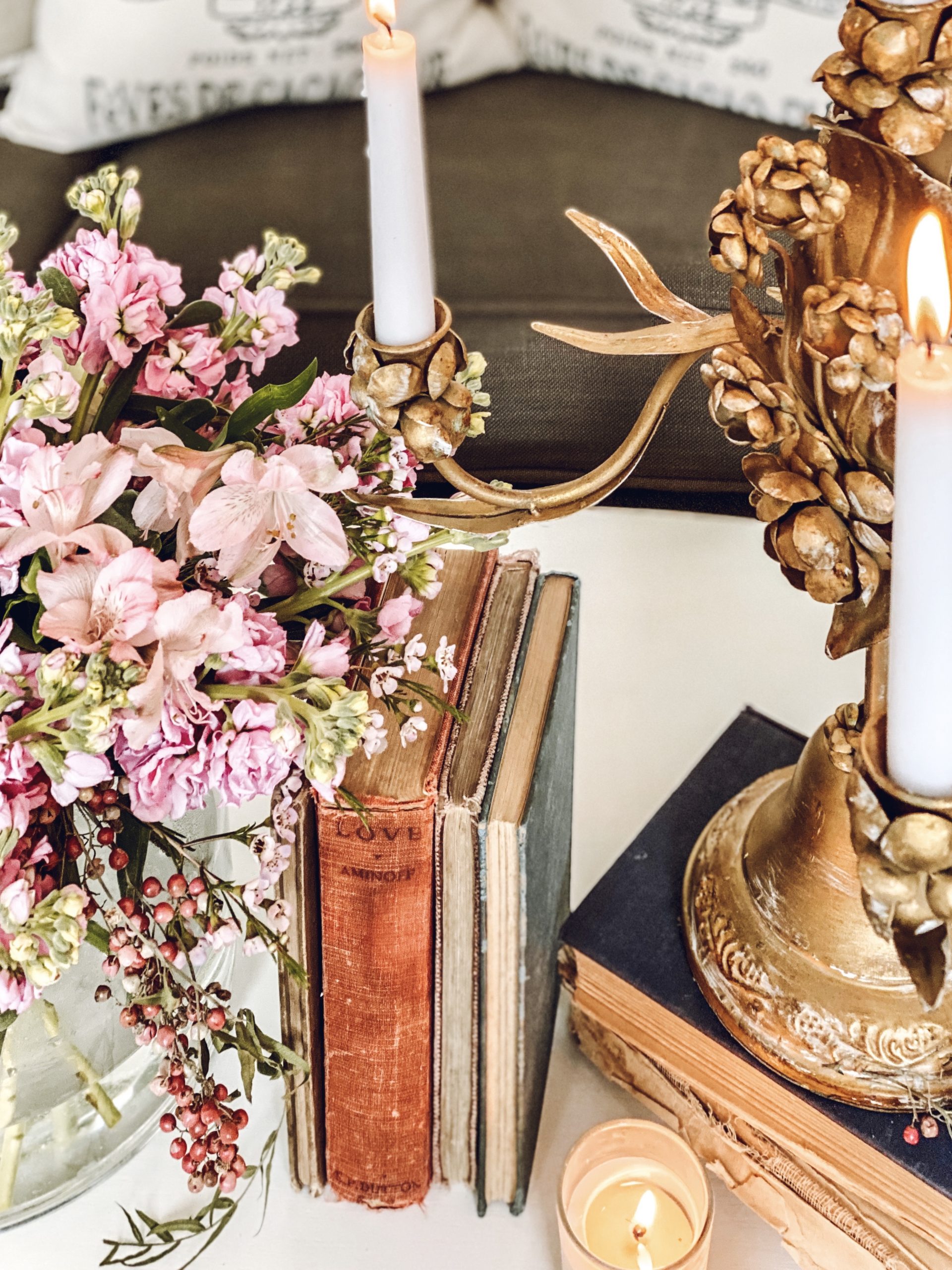 I also dry brushed it with just a touch of white paint.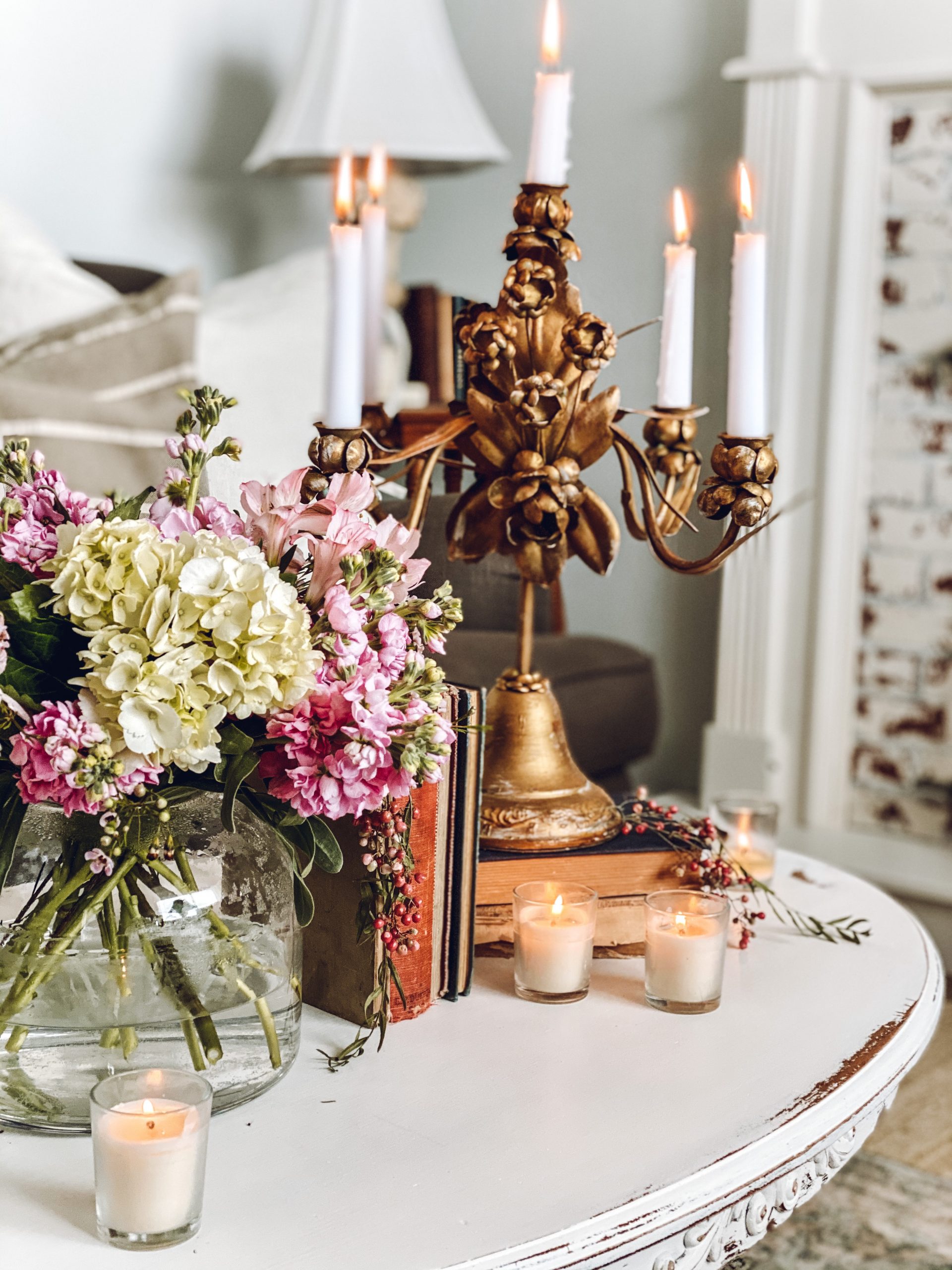 Isn't she lovely!! I love the ambiance that candles create!!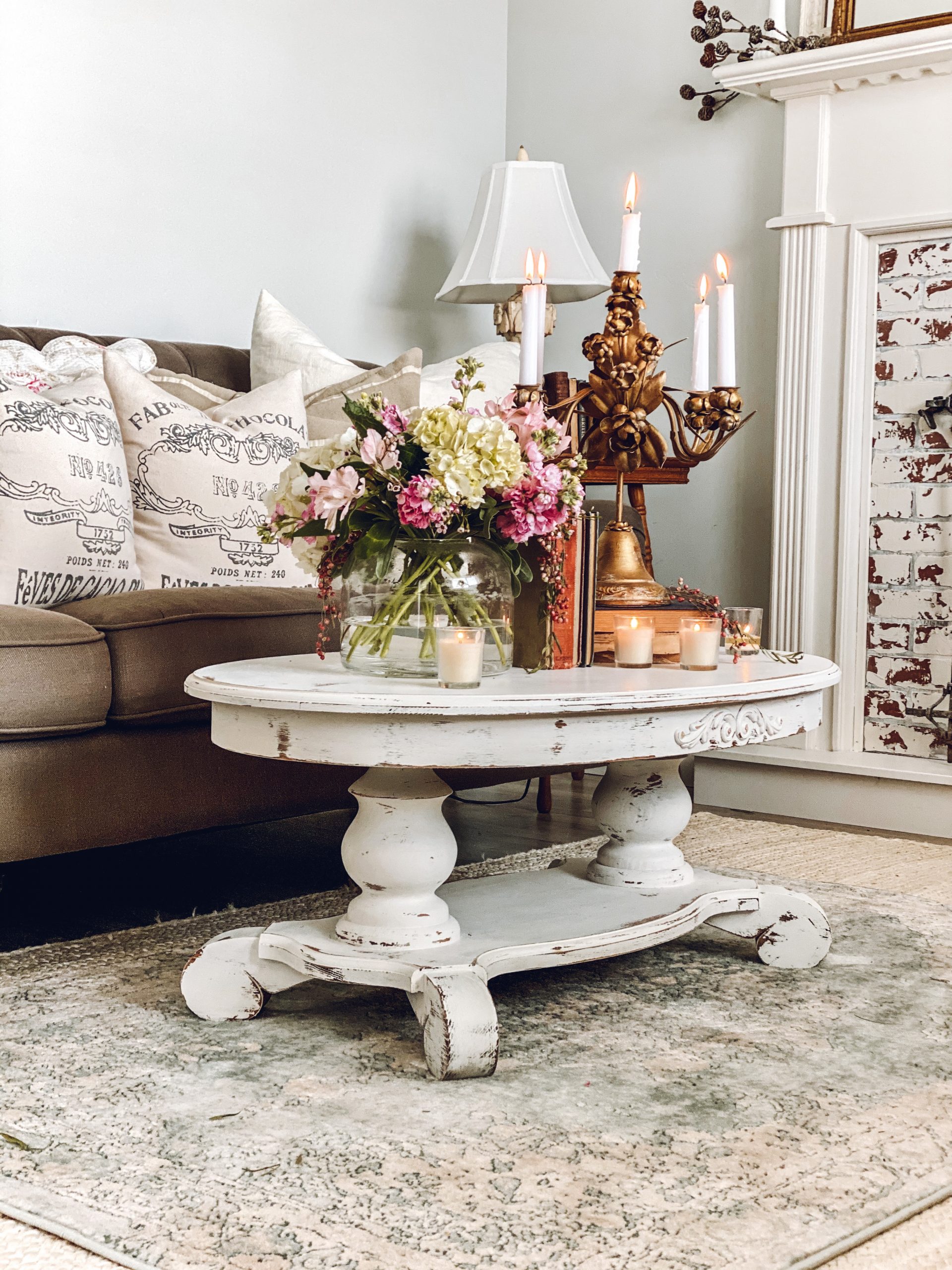 Just in this picture…
the coffee table – thrifted!
books – thrifted!
candelabra – thrifted!
flower vase – thrifted!
I LOVE thrifted finds!!! I think my thrifted finds are what make my house interesting and unique! What about you, do you like thrifted finds?
💗💗💗
Now, let's hop over to the other blogs to see what everyone else has found at the thrift stores this month! Simply click on the pictures below….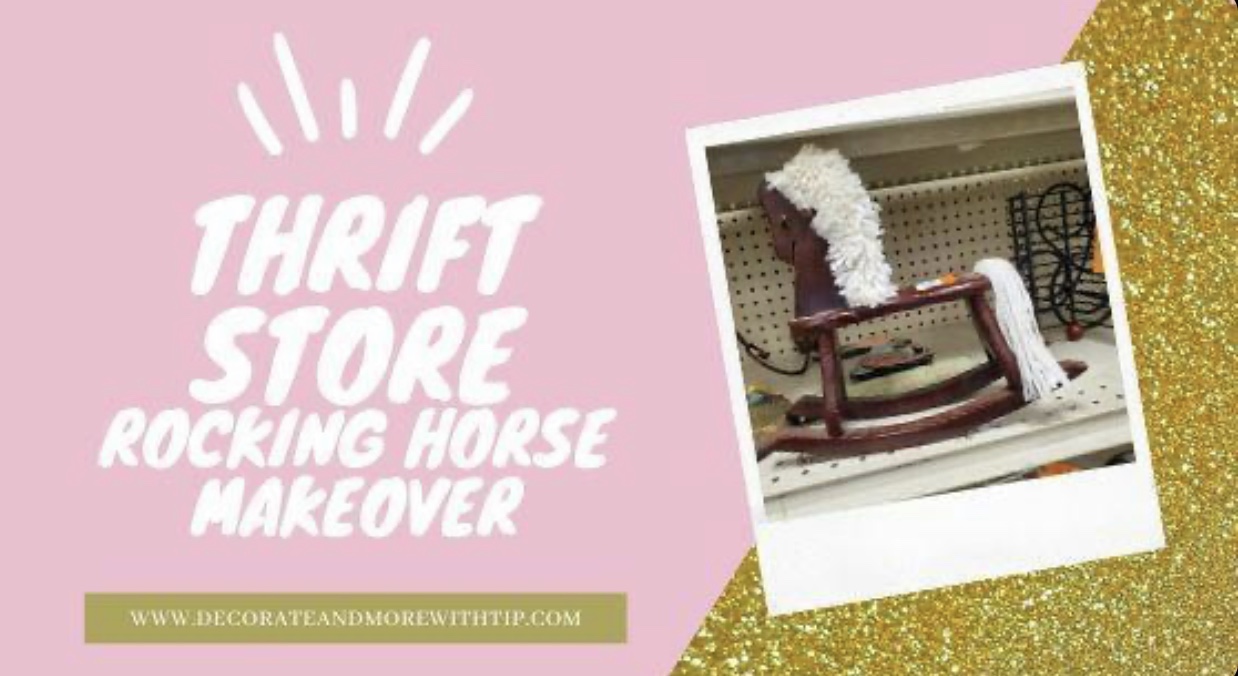 I hope y'all enjoyed seeing all of these thrifted finds!! I sure did!
I'll be announcing the winner of the lantern giveaway this evening, so be sure to check back!!
Happy new week!
~Emily
Check out where I have linked this project…. Blog link list