Little Boys' Bedroom Makeover ~ Book Page Wallpaper
Happy Friday, friends! I am so excited to be sharing my little boys' bedroom makeover today. It has been quite a few weeks in the making, but my four sweet boys keep me quite busy.
I started by installing board and batten, using 1X4 furring strips, that I bought at Lowe's for less than $2 each!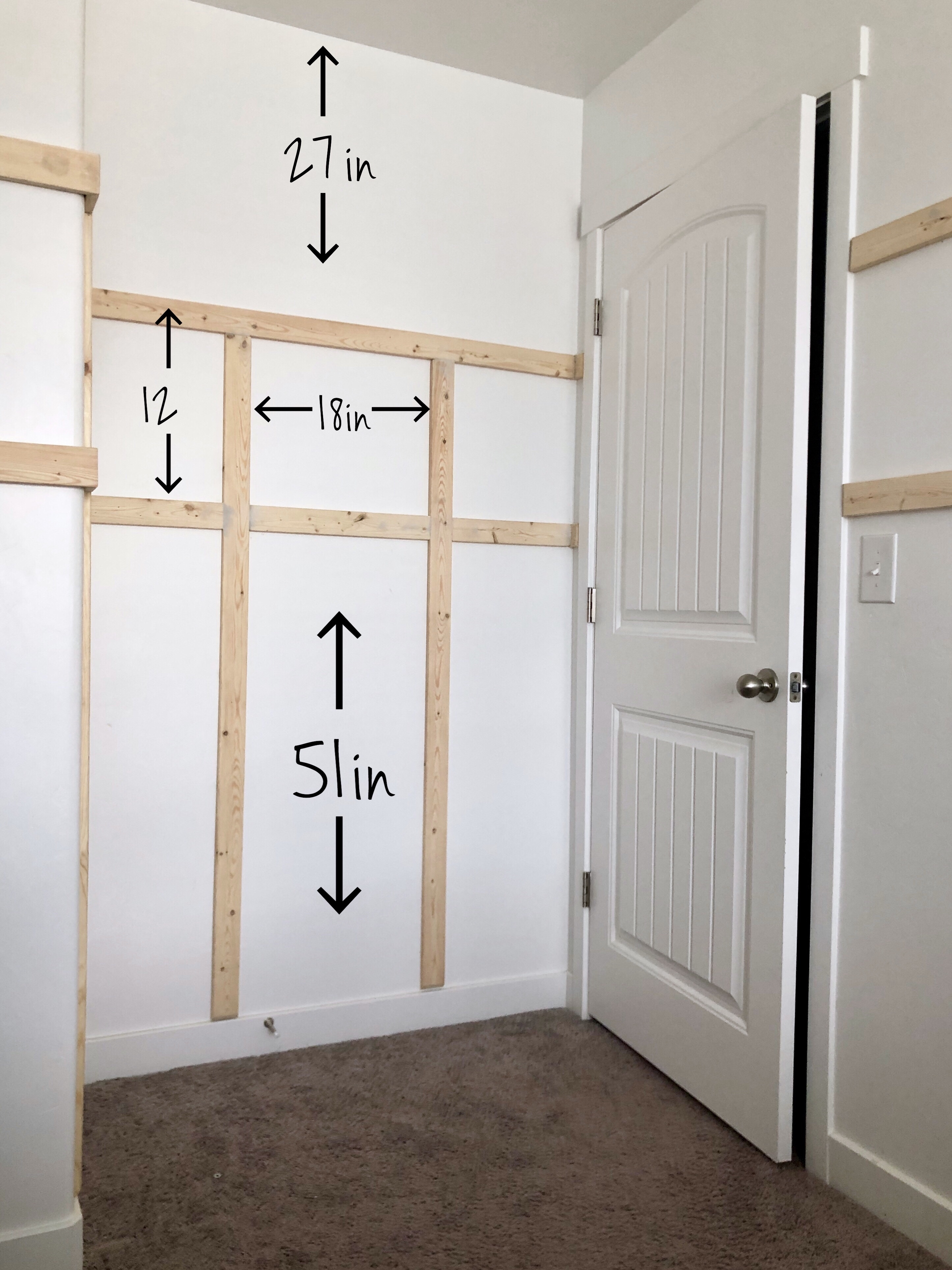 After all the boards were up, I spent the better part of an entire day caulking, filling nail holes, and sanding. Then the board and batten got a coat of primer and white paint.
Now it was time for the "book page wallpaper". I decided to use Shel Silverstein books for the wall treatment. I love the poems, and black and white illustrations are just perfect.
You will need the front and back of each page, so you will need to buy the books in multiples of two. Also, something that I found out the hard way…you should buy all of your books at the same time, from the same place. Preferably books that haven't been flipped through a lot….after a couple stops and finding that most books had been flipped through, with a few dirty pages, I ended up ordering mine online.
SOURCE
I used four books total. The first two books covered almost three walls, so I finished with more than half of the last two books left.
To take the books apart, I started by pulling the covers off of the books, and then cutting the binding off with a sharp razor blade.
Learn from my mistakes and DO NOT do it like this. The pages were horribly crooked and uneven. After I ruined my first book, I found out that you can take the books to most local copy/print shops, such as Staples, and get the bindings cut off. They only charged three dollars per book!
Using wallpaper paste, that I purchased from Lowe's, I simply brushed the back of each page with the paste and put it on the wall. Make sure that your first pieces are level and plumb, otherwise the rest of the pages with be off too.
Even though this took me a little longer than had I anticipated, I'm so happy that I did it. My boys love it! It's so much fun to read the poems that are hanging on the walls. We LOVE books!! I have even found my oldest two boys, standing in the room reading the poems.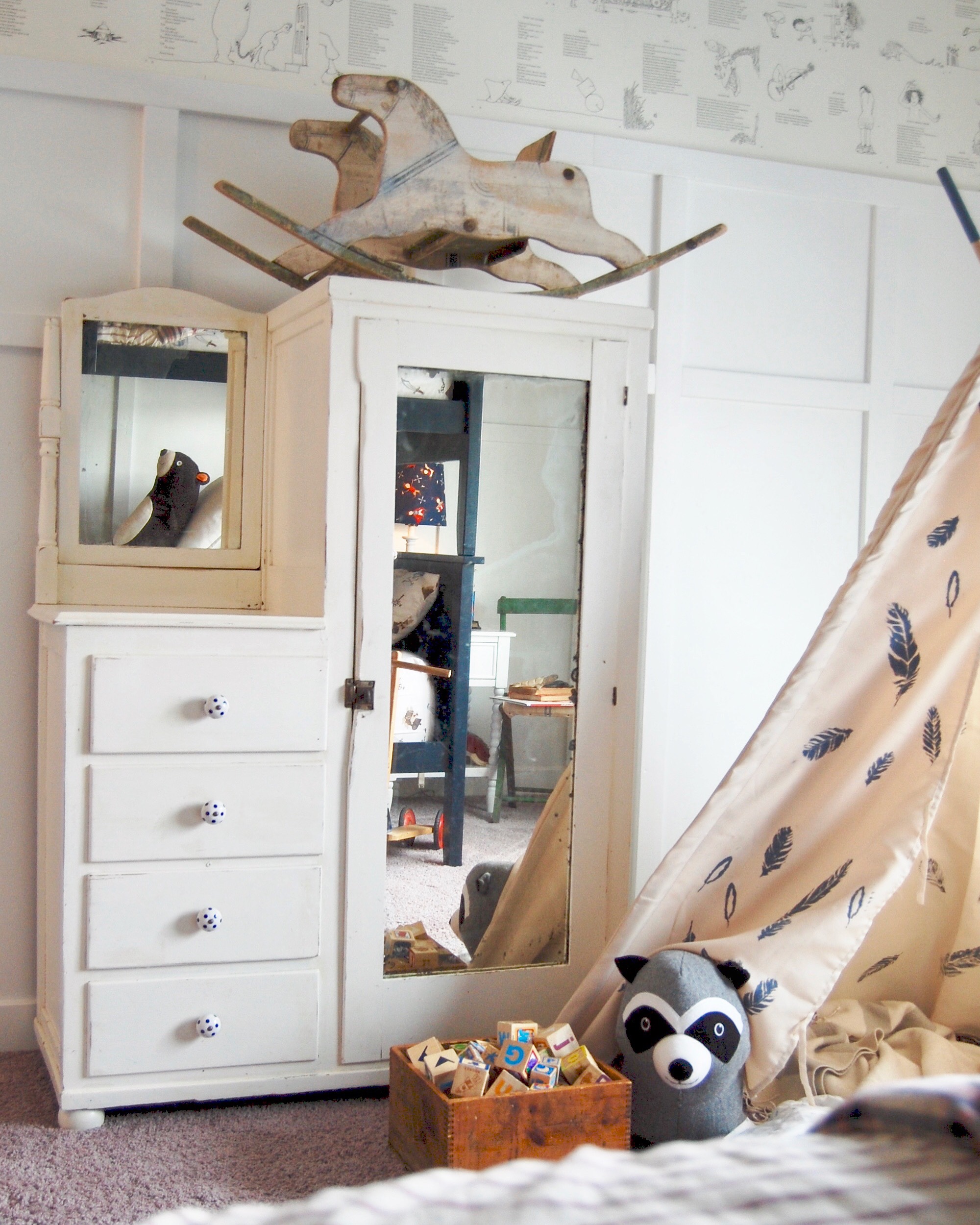 And, you probably already know that these curtains are my favorite! They are the same style/brand of the curtains that I have in my kitchen, just a perfect blue and white.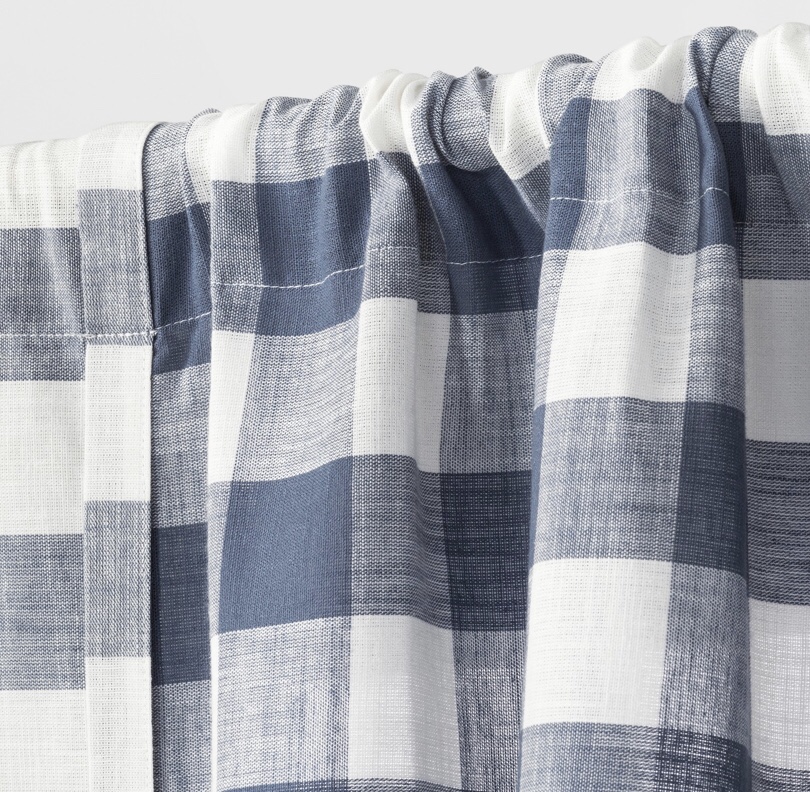 SOURCE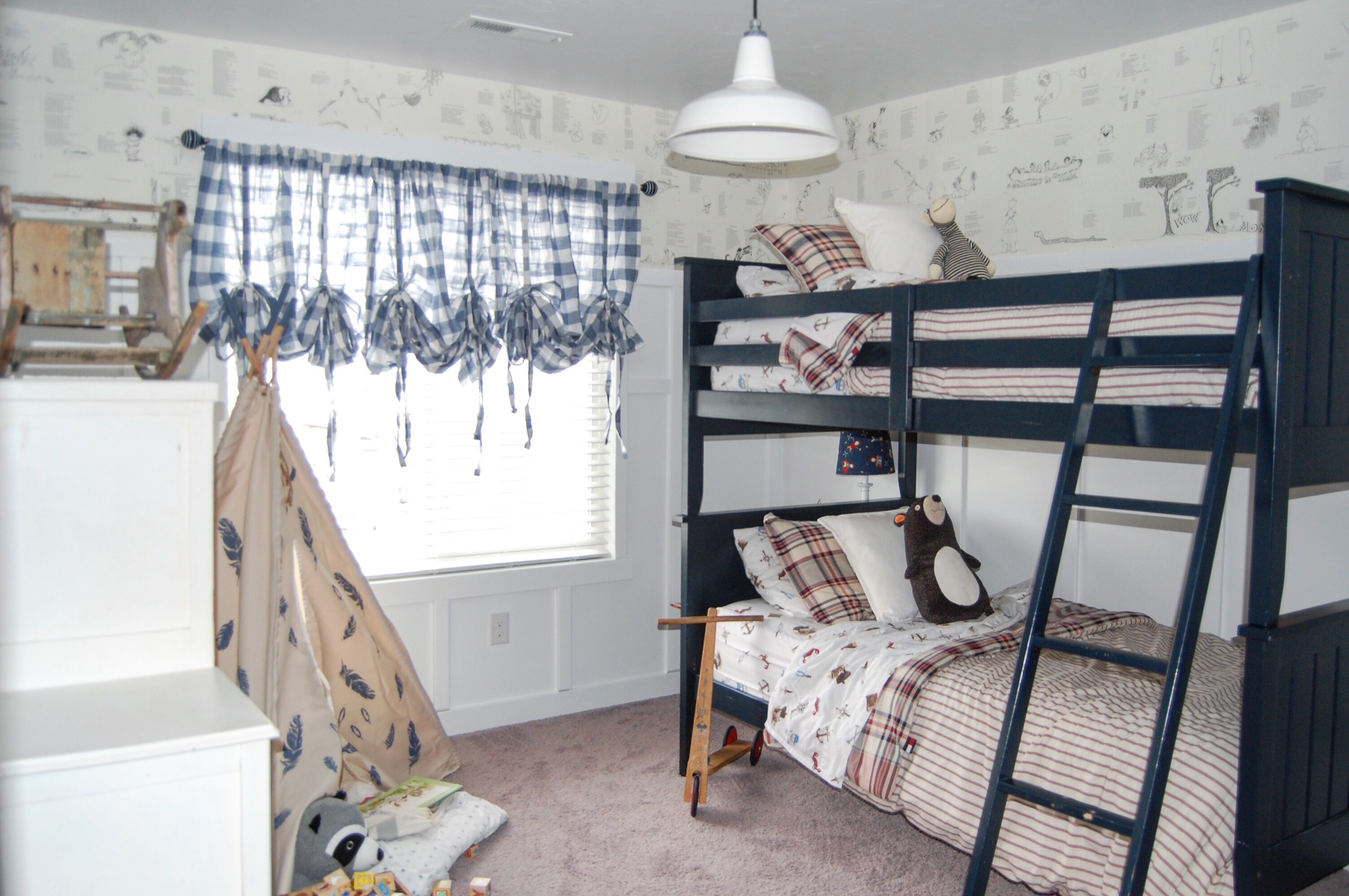 I only needed two panels for their window, but I added the third panel, just to see if I would like it better, and then realized that I do like them a little more gathered and bunchy. Three panels worked perfectly!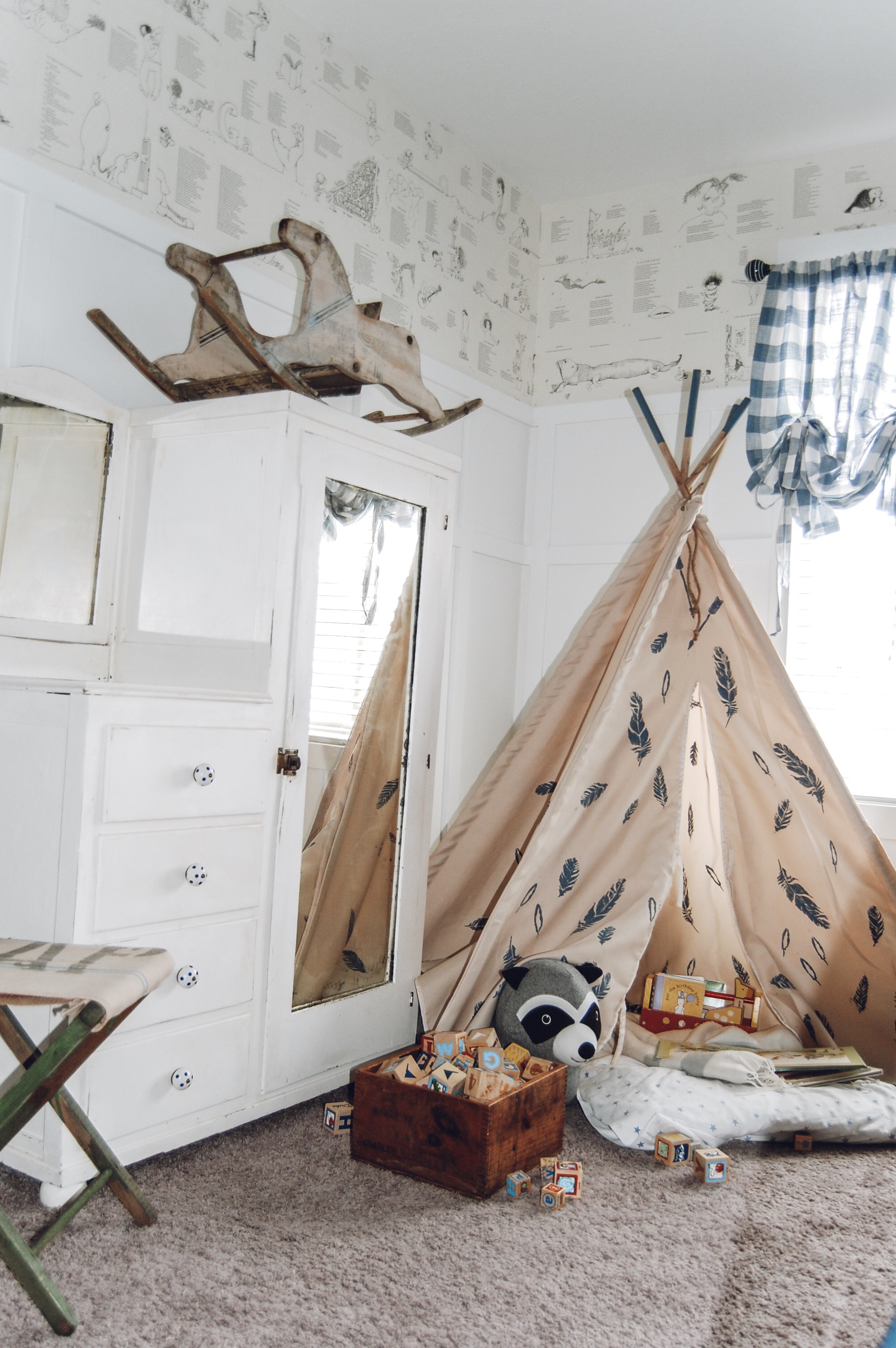 And, if you want to see how I transformed this teepee, just click HERE.
Thank you so much for visiting LeCultivateur!!! I sincerely appreciate you taking the time to read my blog, and for leaving me such sweet, encouraging comments! Y'all are the best!!!
Hope y'all have an amazing weekend!
~Emily
Check out where I have linked this project…. Blog link list