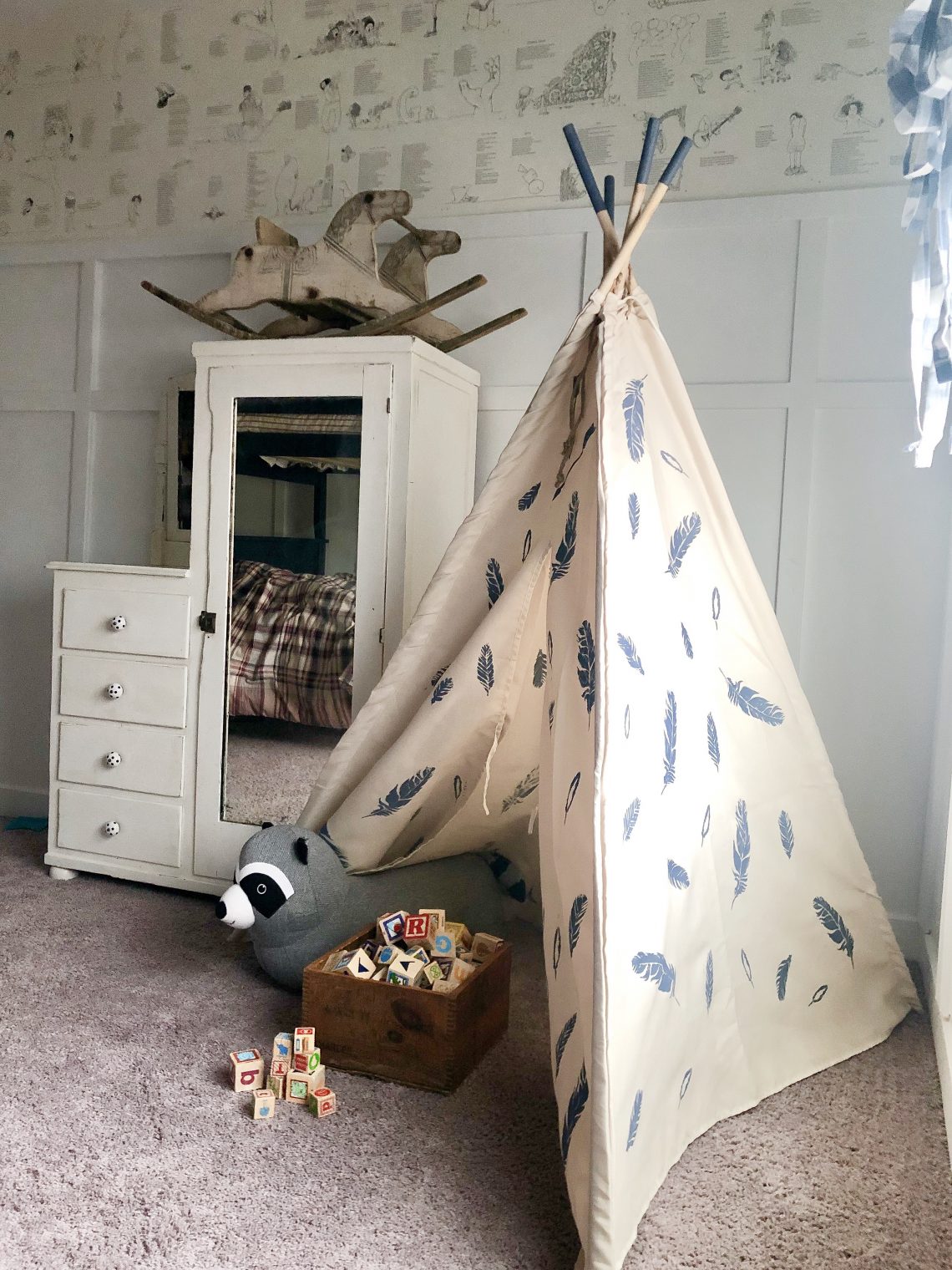 Favorite Things Thursday ~ stencils
Hope y'all are having a great week so far! I been super busy with have so many different projects, I'm hoping to finish some of them soon, so I can share them with y'all.
I have been working on my little boys' room for a few weeks now, and am finally starting on the finishing touches. I will be sharing all the details on their room, hopefully soon. But for today, I'm sharing how I transformed their plain, nondescript teepee, into a fun place that they can play and read, using just paint and a stencil.
Here's what I started with…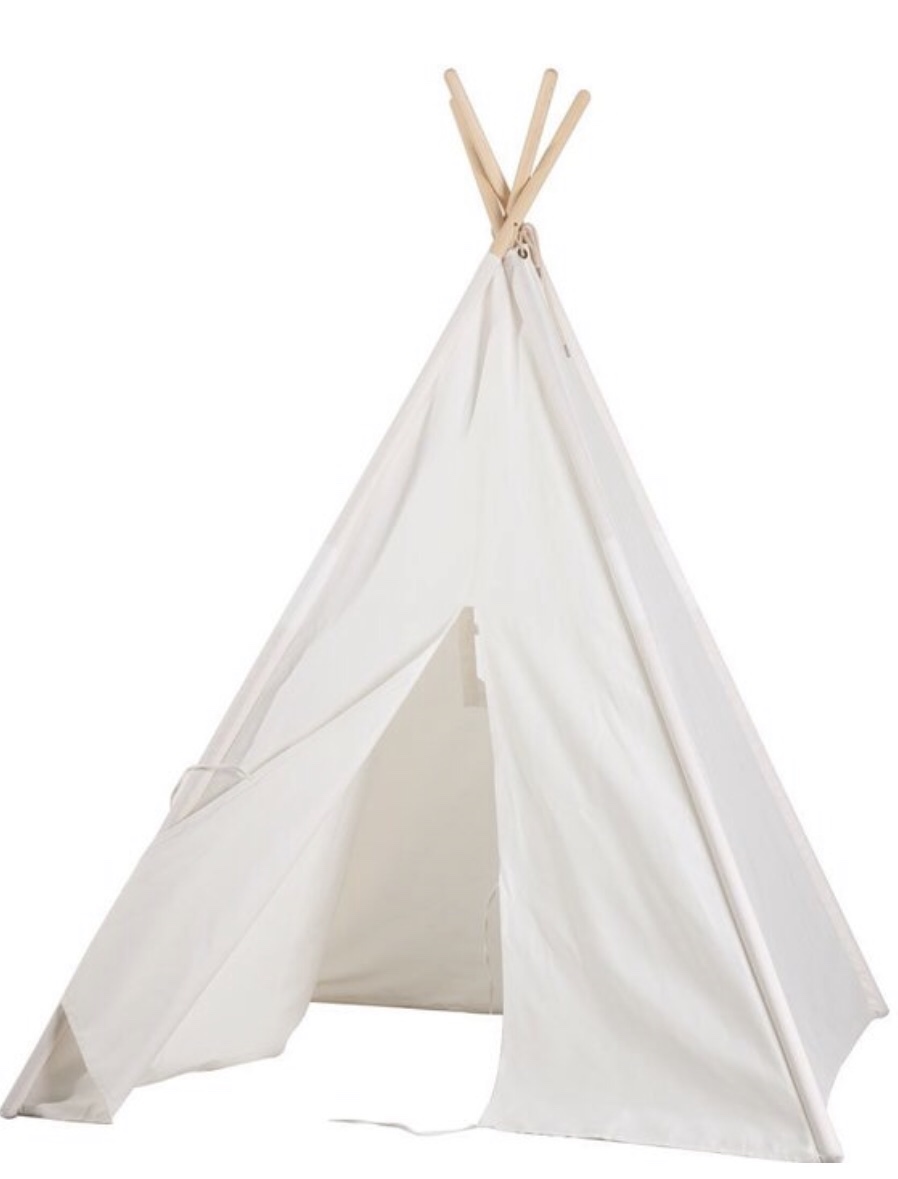 SOURCE
This darling stencil…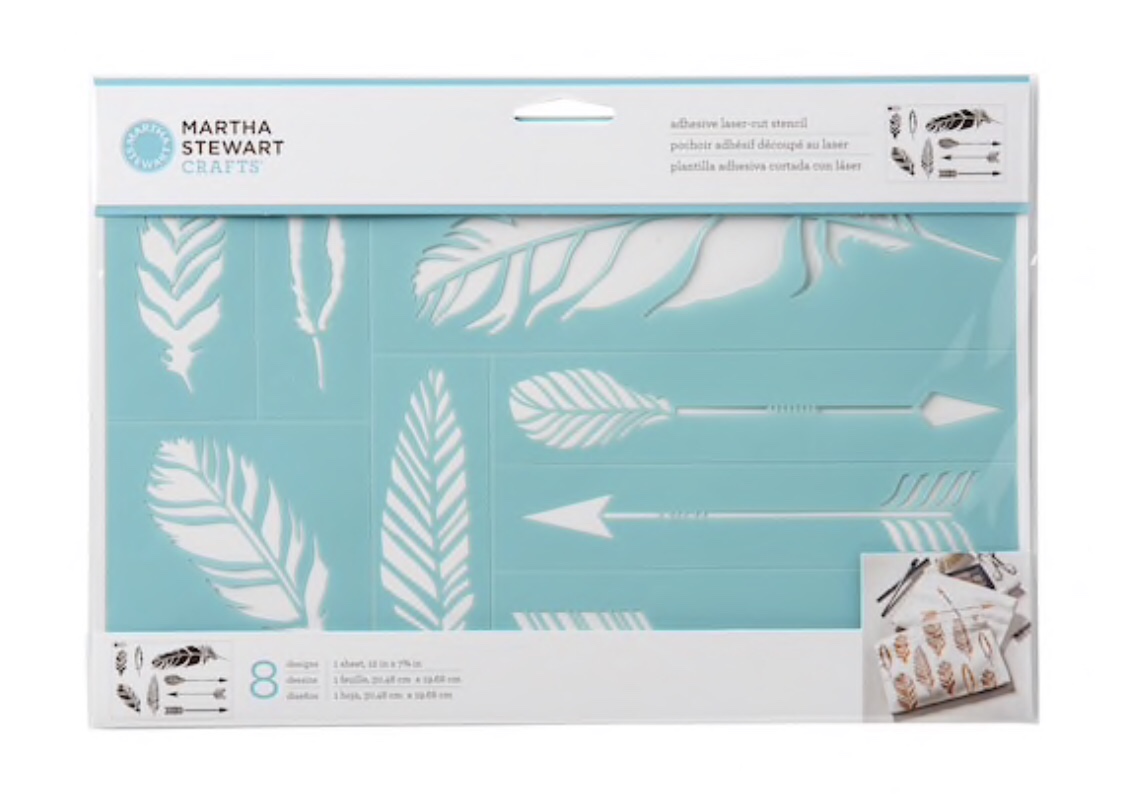 SOURCE
And, a little blue paint and a sponge brush…
I randomly stenciled the different feathers on the teepee, painted the tops of the dowels, and this is what I ended up with.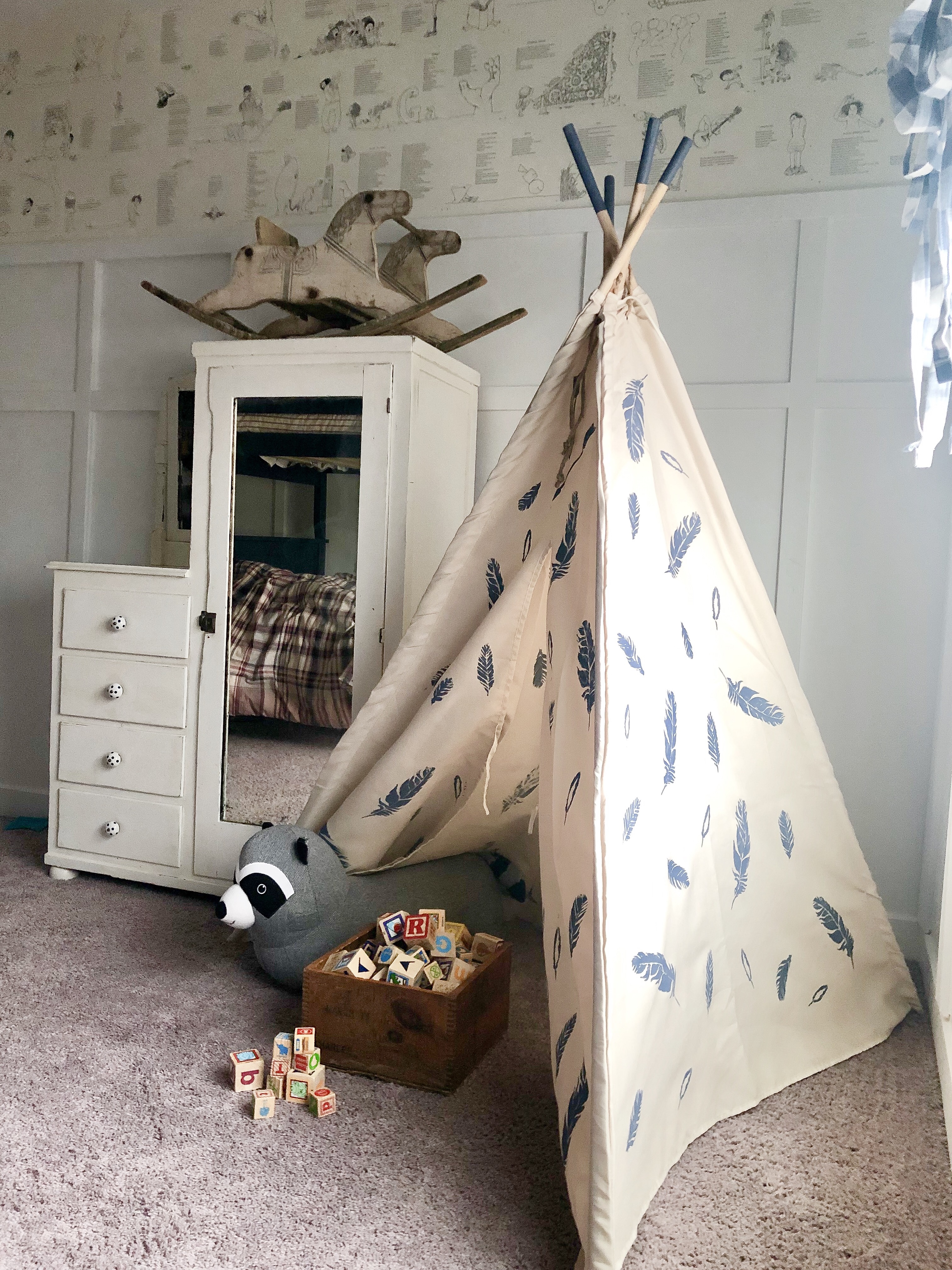 My little guys love it!! It's the perfect place to hide, build blocks, read books, etc.
And, you know those curtains are my favorite! They are the same style/brand curtains that I have in my kitchen, just in a perfect blue and white check.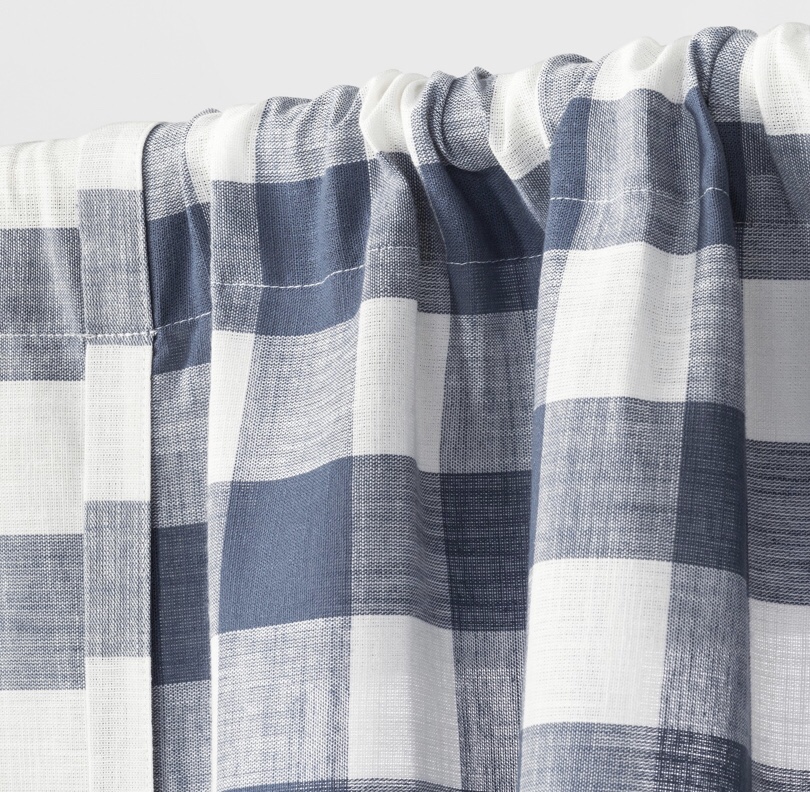 SOURCE
A couple other stencil projects that I love…
I created these stenciled candle holders using gold spray paint, and this stencil…
SOURCE.
And of course, my DIY stenciled backsplash. Such a fun and easy project!!
Thank you so much for visiting LeCultivateur!!! I sincerely appreciate you taking the time to read my blog, and for leaving me such sweet, encouraging comments! Y'all are the best!!!
~Emily
Check out where I have linked this project…. Blog link list