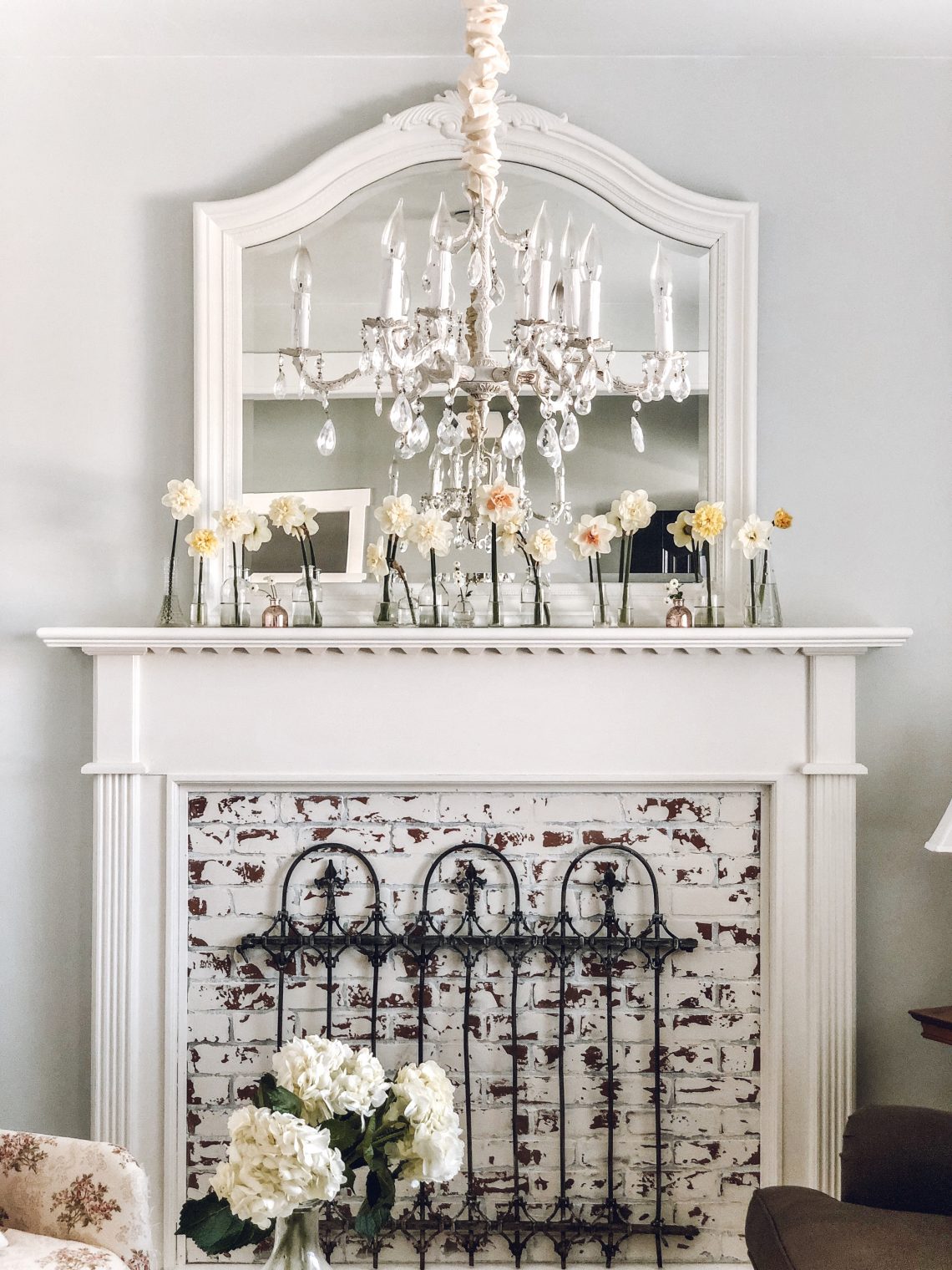 Thrifted Treasure ~ April
Happy Monday, lovely friends!!! I hope y'all had a wonderful Easter weekend! Mother Nature has FINALLY decided to corporate by giving us perfect spring weather, which made for a perfect Easter weekend!
I am so excited to start this week off with our monthly thrift store challenge! I mean, seriously, who doesn't love a good thrift store find!!?!
My thrift store find for this month…
That huge mirror was just $15! Can you believe it!! I snatched it up so fast! I was unsure of where to put this mirror….I already had some of my beloved mirrors above my mantel. But, this mirror seems like it is meant to hang above a mantel. Of course, y'all know I have that horrible habit of painting nearly everything, so obviously this thrifted mirror got a fresh coat of white paint. Soon enough, all of my vintage mirrors were down.
And my newly thrifted mirror was up.
Doesn't it fit the space so perfectly! I'm now on the hunt for two vintage sconce lights, to hang on the sides of the mirror. Y'all know how much I love my vintage mirrors, it was sad to take them down, but change is always fun, and I have a fun plan for my vintage mirrors. Can't wait to show you!
I kept the mantel decor simple, some fresh daffodils from my garden in little bud vases, that are mostly thrifted.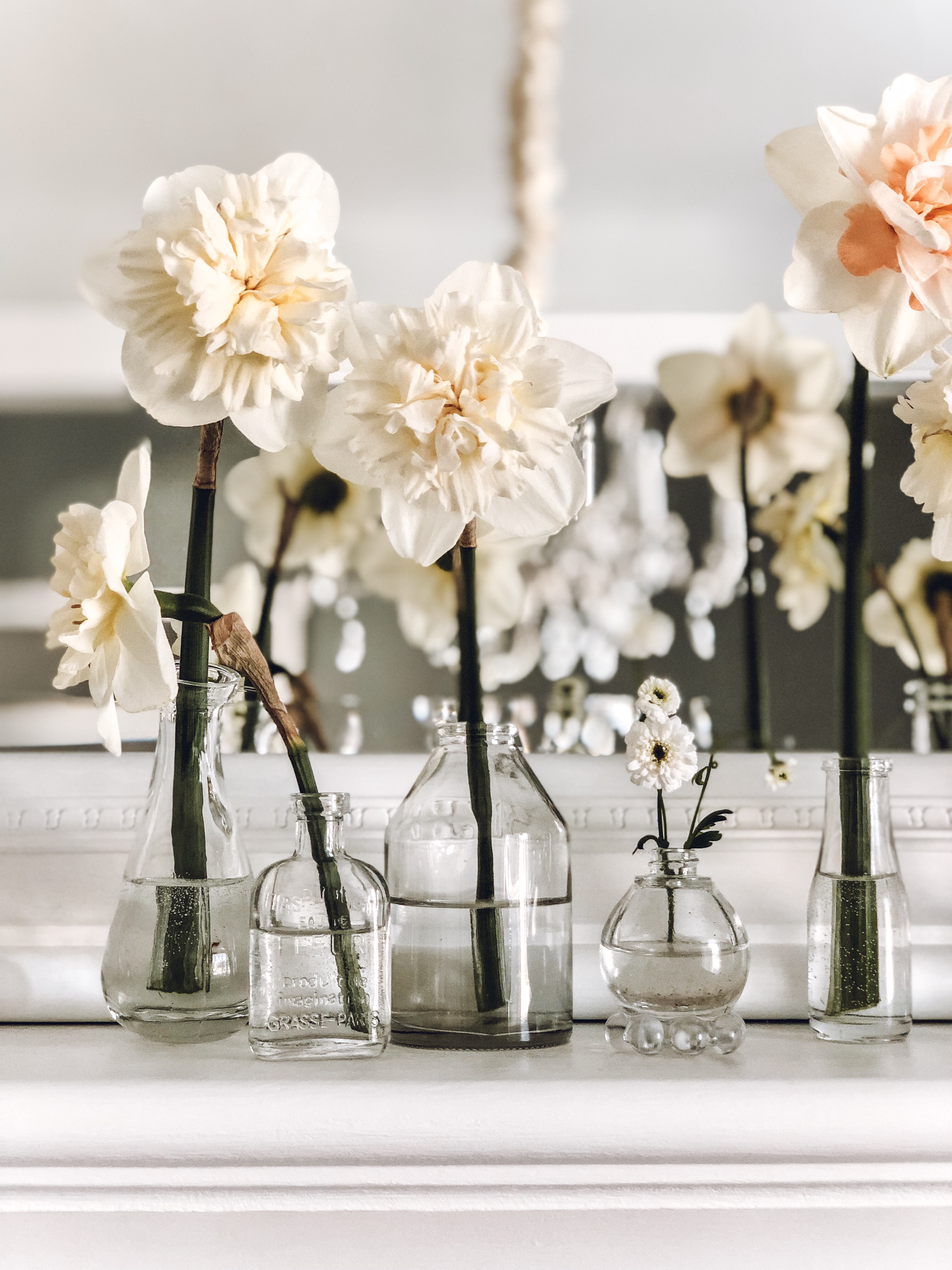 The sweetest little ink well makes a perfect little bud vase.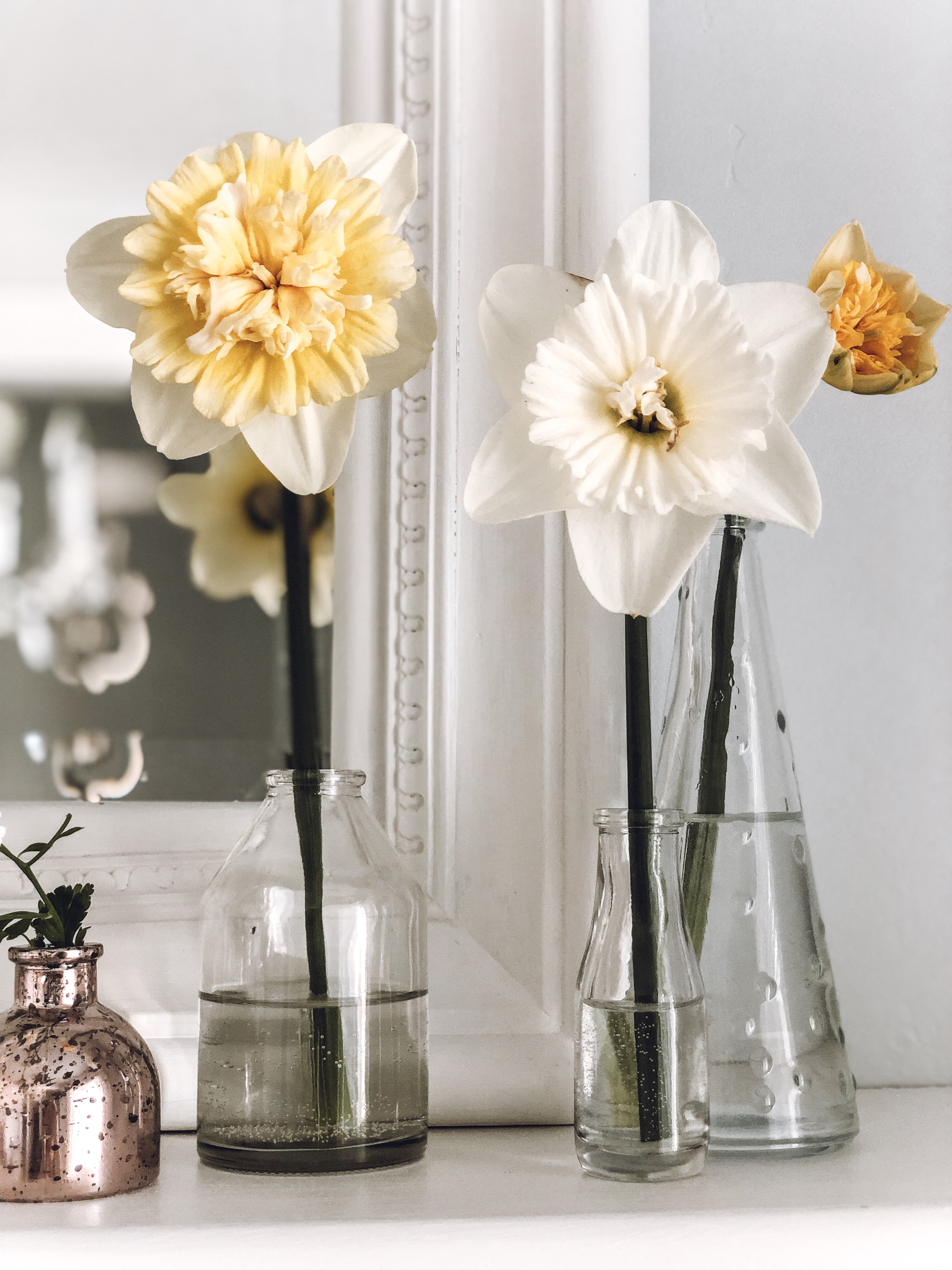 I can hardly wait to check out what everyone else found at their thrift stores! Click on the links below to check them out too!!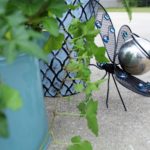 April Thrift Store Challenge – Sweet Southern Grace
Thank you so much for visiting LeCultivateur!!! I so appreciate YOU taking the time to read my blog, and for leaving such sweet comments!! Y'all are the best!
Hope y'all enjoyed seeing these thrifted finds as much as I did!! And, I hope your Monday is amazing!!!
~Emily
Check out where I have linked this project…. Blog link list.