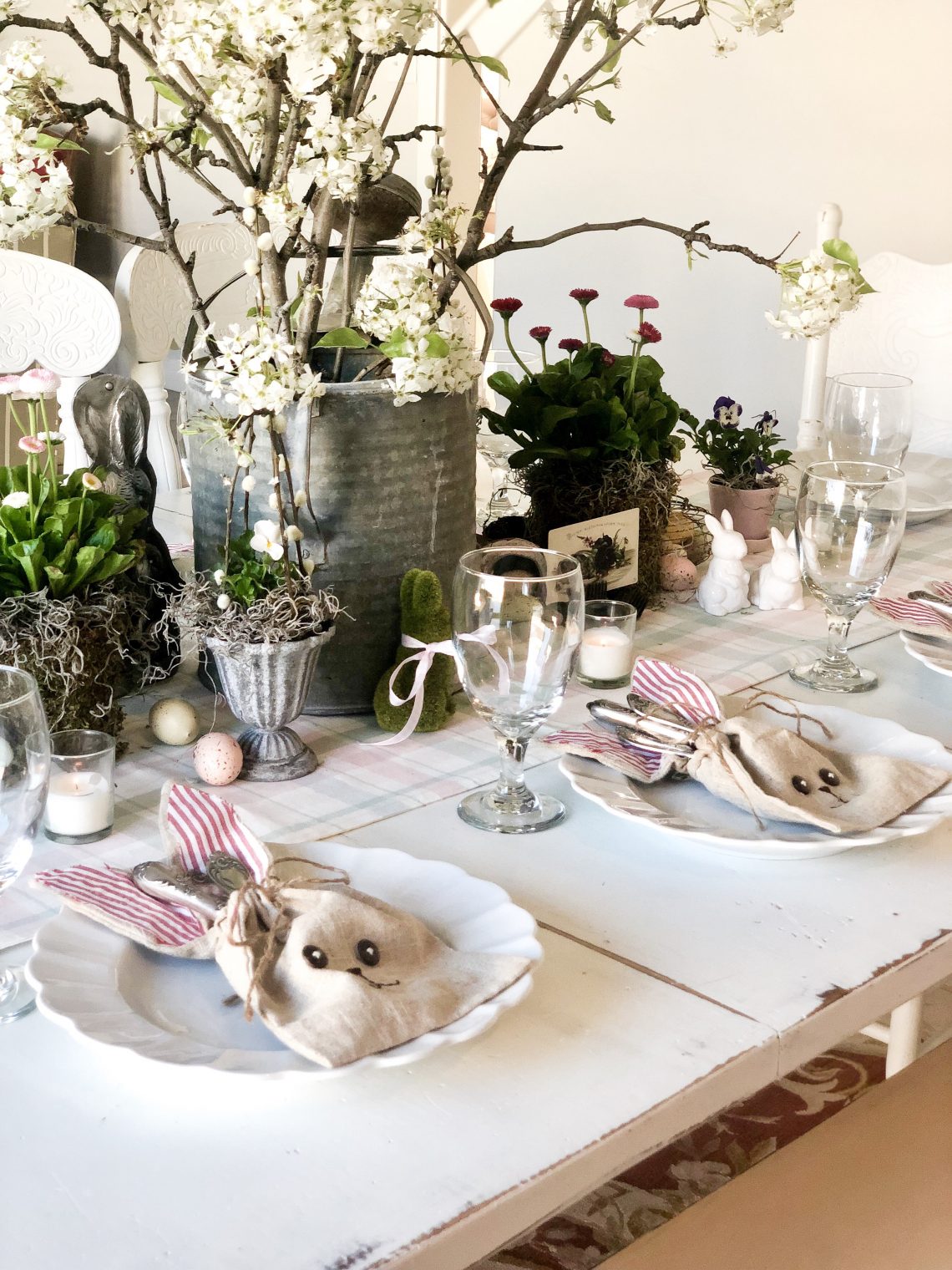 An Easy Easter Tablescape
Happy Friday, sweet friends!! This year for Easter, I am trying to get organized early, which includes setting my table now, instead of Easter morning. I have a horrible habit of saving all the fun things, such a setting the table, for the very last moments. It always turns into a stress, but not this year! This year, I have set my table early, so I could take my time and enjoy the process. This will also make it possible to enjoy every moment of Easter Day with my sweet boys, instead of hurrying around trying to finish everything up.
I didn't stray from my usual go tos for the season, fresh potted flowers (English daisies and violas), flowering spring branches, pots, eggs, a little vintage goodness, lots of natural elements, and,of course, bunnies.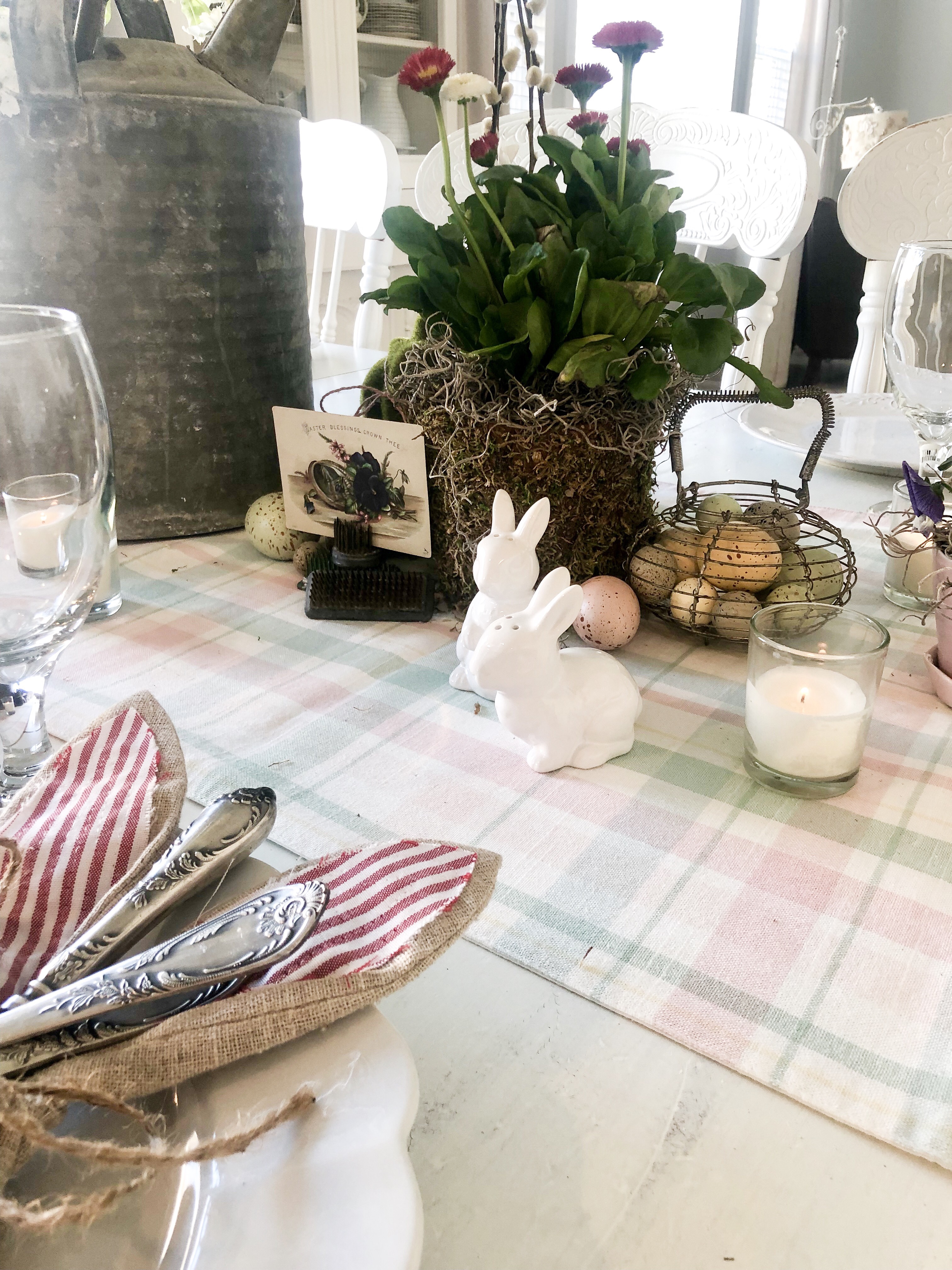 I started my tablescape off with this cute spring plaid table runner that I got from Target last year.
I then decided to use a vintage watering can to hold the flowering branches.
A few potted flowers, English daisies and violas.
Then a few small details, some vintage flower frogs, vintage cards, eggs, little nests, etc.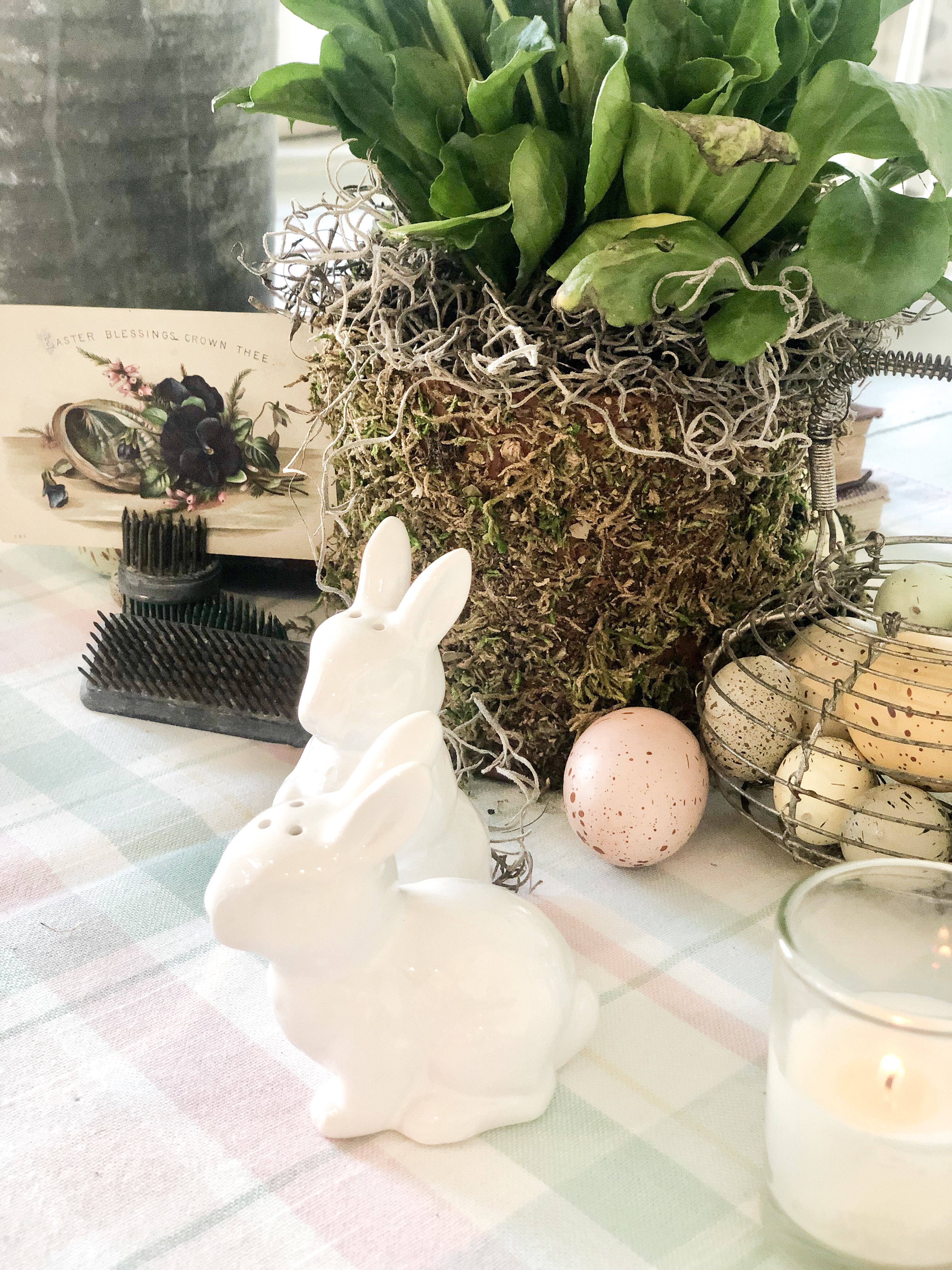 Sweet little bunny salt and pepper shakers from the Target dollar spot.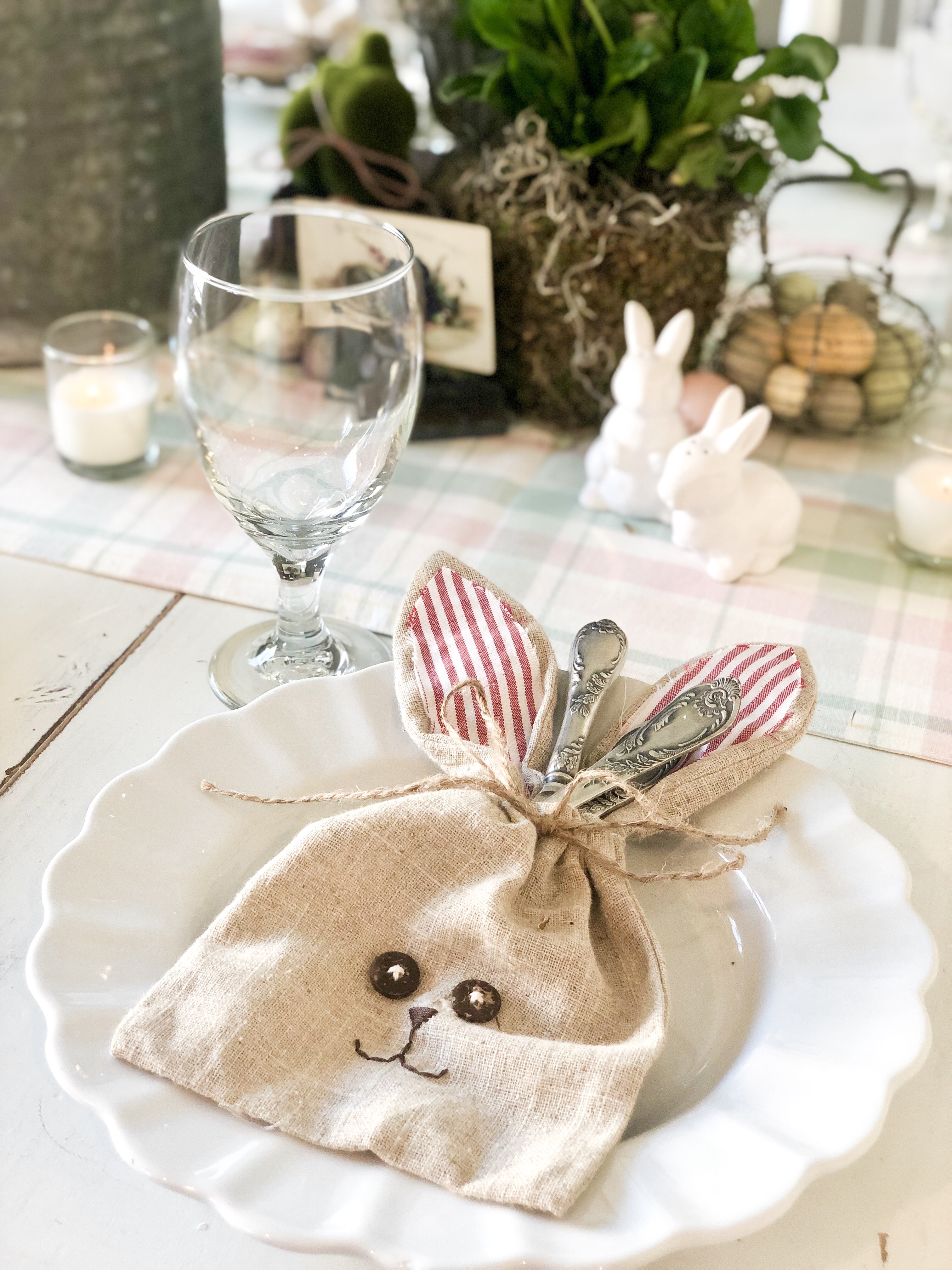 Little bunny burlap sacks for a napkin and silver ware.
I am so excited to have my Easter tablescape done. I'm sure I'll tweak it a little here and there before Easter, but it's mostly done! Yay!!
Tara is sharing a darling tablescape today too. I can't wait to check it out! Click HERE to check it out!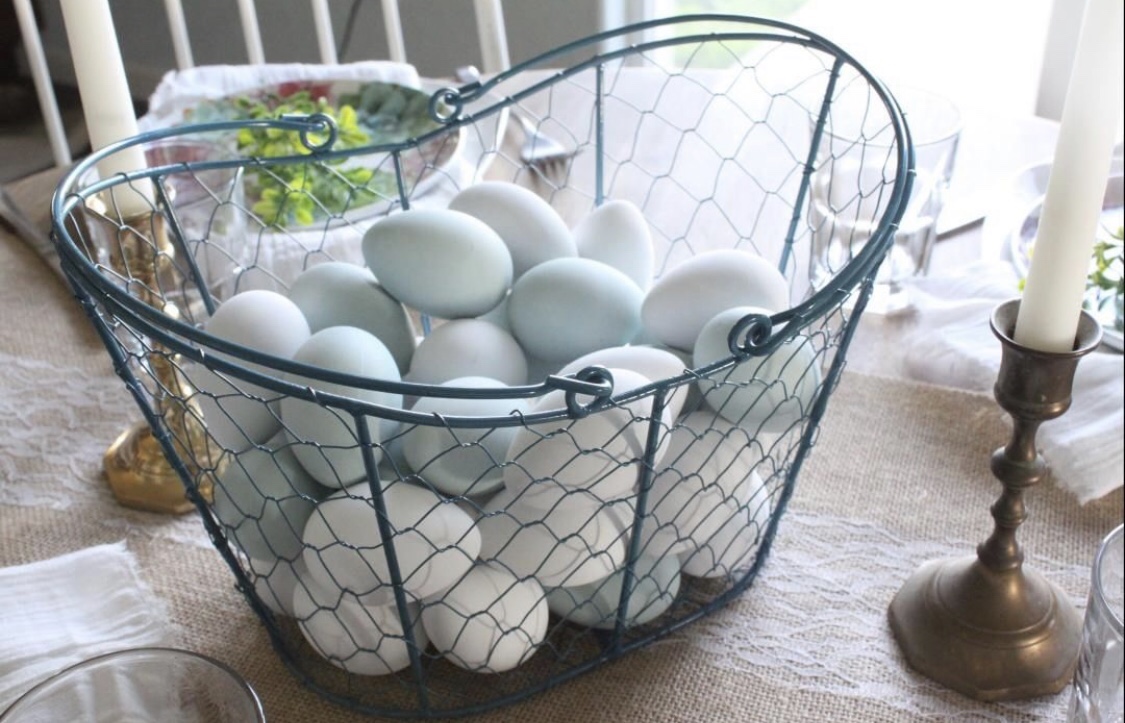 Thank you so much for visiting my blog, LeCultivateur!!! I so appreciate YOU taking the time to read my blog, and for leaving such sweet comments!! Y'all are the best!
Hope y'all have a wonder Easter weekend!!!
~Emily
Check out where I have linked this project…. Blog link list.