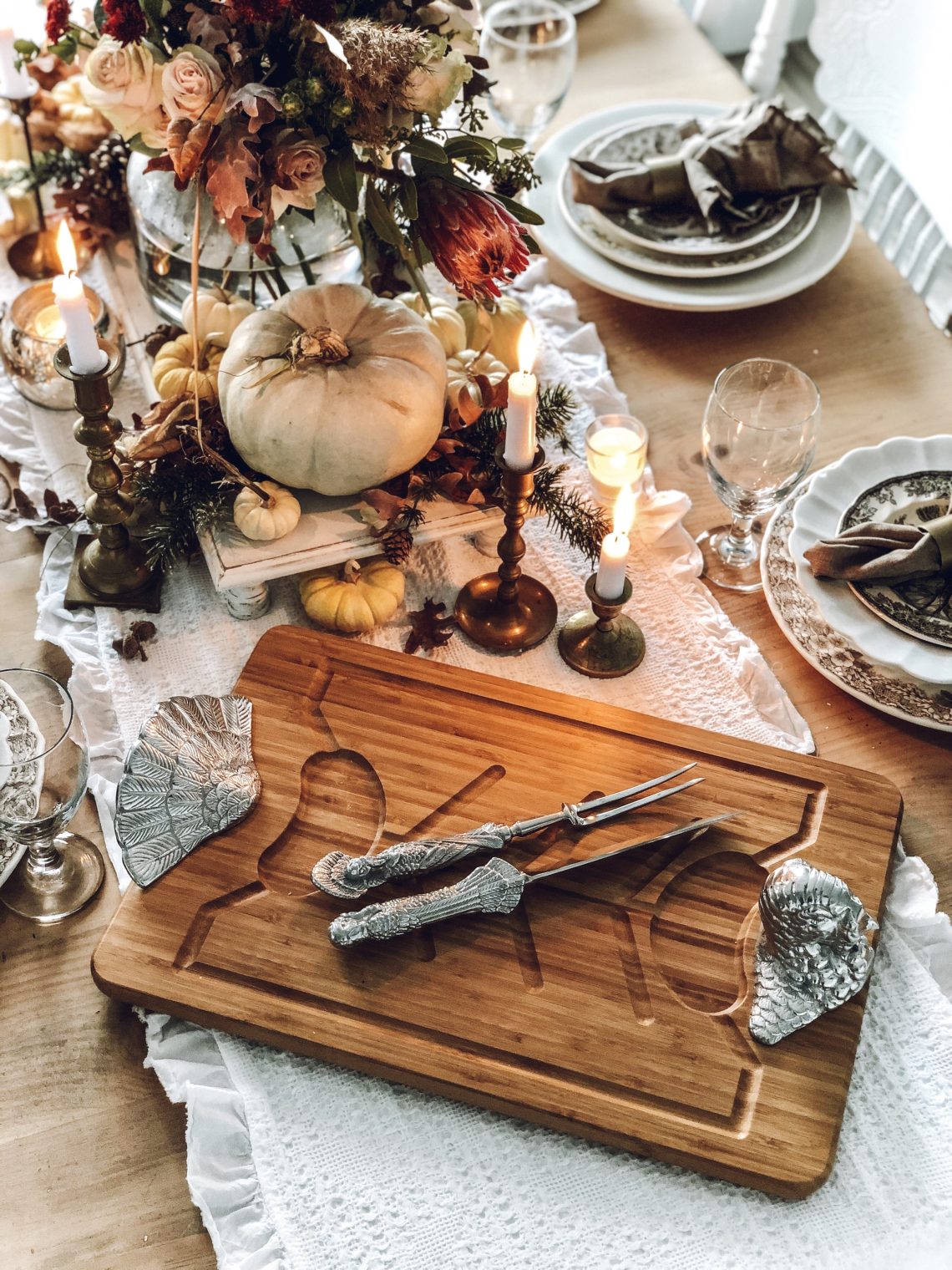 Thanksgiving Table Ideas ~ 2019
Happy Monday, friends!! Can you believe that Thanksgiving is next week! It always seems so far away, until it's here, and now it feels like time flew by!
I will be hosting Thanksgiving at my house this year, which is so exciting! I love to decorate, set the table, and host, but don't love to cook, but not to worry, my sister and brother always help me do all of the cooking. Thanksgiving cooking usually turns into quite a fun morning/afternoon, full of laughs and crazy behavior! Such great times!
I like to get my table ready the night before, this saves time on the big day! This year, I'm going to be very prepared, my family is going to be so surprised! You may remember me mentioning that it wasn't until this year, that I finally have a proper carving knife! And, not only was I gifted a beautiful carving knife and fork from Arthur Court, they also gifted me the coordinating carving board!
Isn't it beautiful!! I am so excited to see a beautiful Thanksgiving turkey on it!
These pieces are simply beautiful, high quality, and so well made!! It's not too late if you want one for your Thanksgiving table this year too. I received an email that said it was shipped, it arrived it just two days later! Super quick shipping! You can click HERE for the carving board, or HERE for the carving set. These are such a great pieces to have on your table if your hosting, and also a great host/hostess gift if your are going somewhere for Thanksgiving.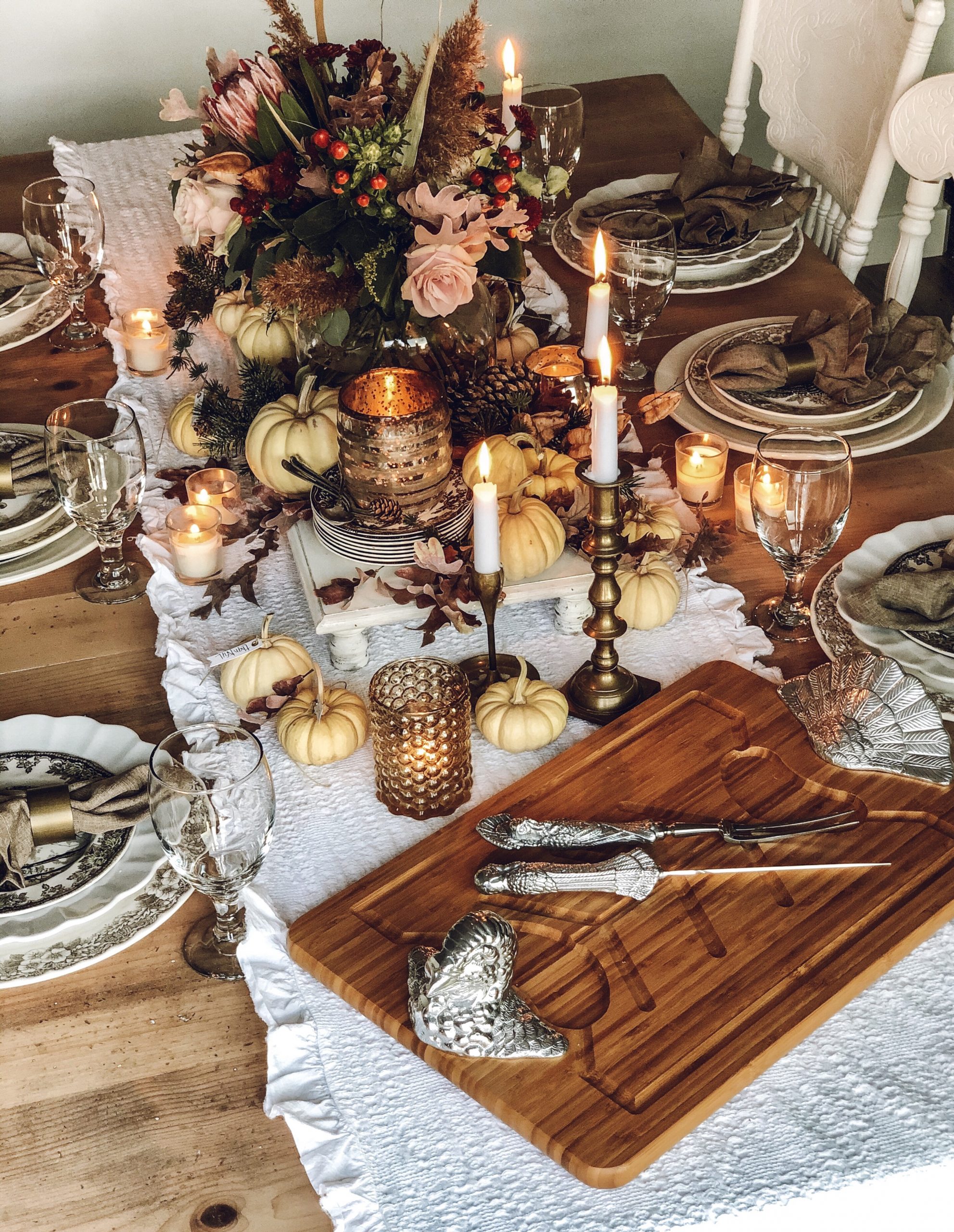 Also on my table this year, lots of pumpkins, candles, natural elements, and of course, fresh flowers!
And, seriously, the wood riser that I recently made, has been a game changer for all of my tablescapes! It really elevates all of the beauty that you have created in your tablescape! For all the details on how I made it, just click HERE.
I can't wait to have my family sitting around this table for Thanksgiving dinner!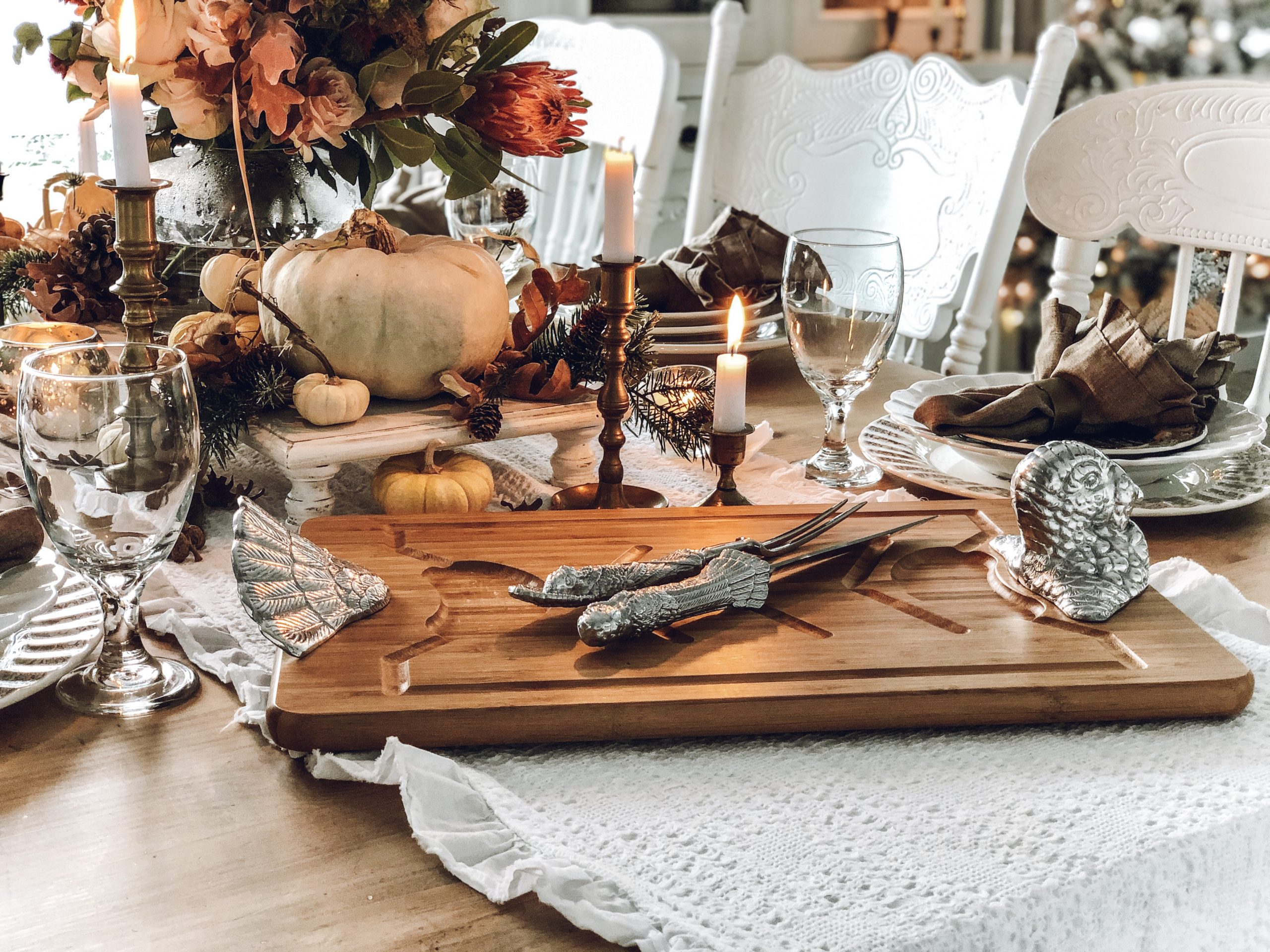 I love this time of the year! It's a time where we all get together and show gratitude for one another, and everything that we have each been blessed with! I know this sounds super corny, but I am sincerely grateful for each and every one of you that visits my blog, leaves sweet comments, encourages me, and has helped me to get a little closer to my dream of making my blog into something more!
Thank YOU!!!
Hope y'all are have a wonderful day!!
~Emily
Check out where I have linked this project…. Blog link list